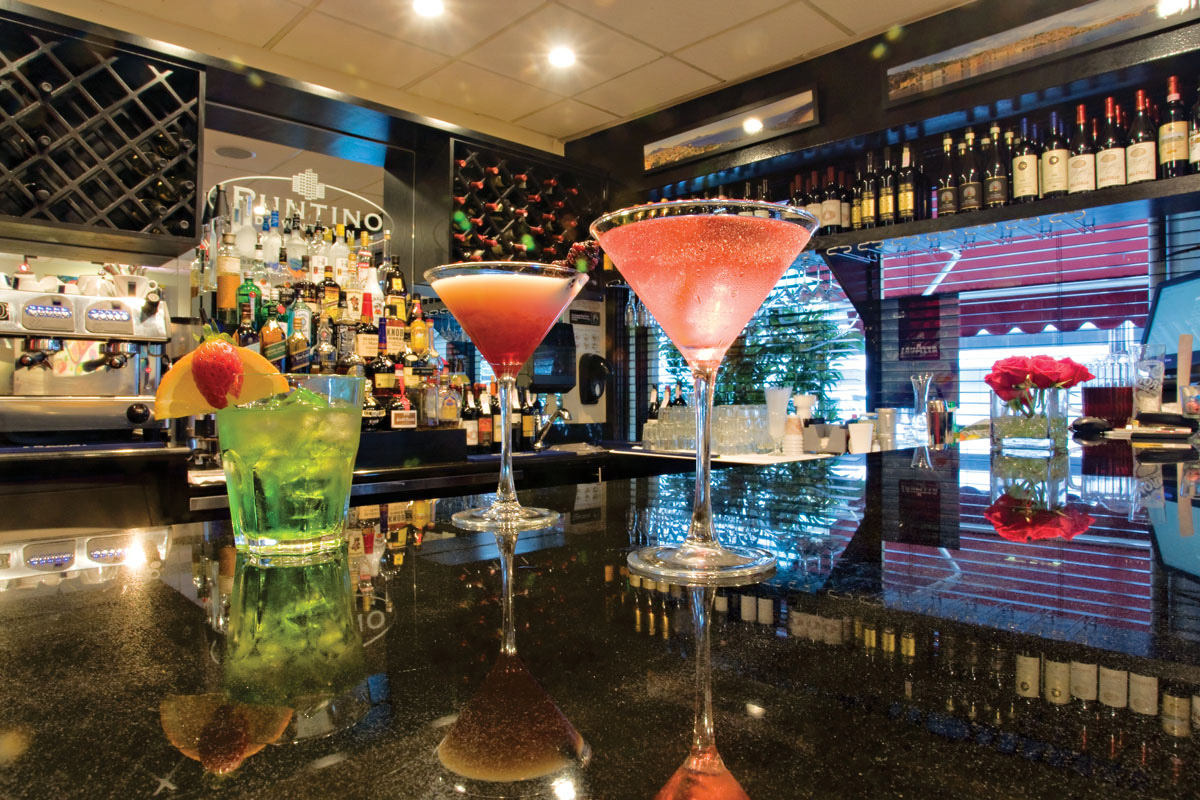 While most of the city is left disappointed by highly advertised fine dining spots filled with empty hype, Puntino Restaurant is one of the Miami's best-kept secrets, worth any "don't you dare miss this" claims. In fact, it's one of the city's fastest-growing Italian restaurants, with no signs of slowing down. Located in the heart of Downtown, Puntino offers guests the greatest flavors of Naples, combining Italy's friendly atmosphere with Miami's metropolitan style. Owned by Italian entrepreneur Cristoforo Pignata, Puntino carries on his family's tradition of outstanding and timeless service by providing customers with the best Italian cuisine at affordable prices.
Once upon a time, Pignata paid Miami's beloved Key Biscayne a visit to spend the Easter holiday with his family. He's been in Miami ever since. "I completely fell in love with the lifestyle and the people. Aside from the paradise-like atmosphere, the neighbors were friendly and family-oriented just like my family and I," he said. "I then decided that it was time for Miami to enjoy the flavors of Naples, and I chose to open up Puntino Downtown because of my passion for Italian food, and knowing the true rarity of good-quality Italian cuisine."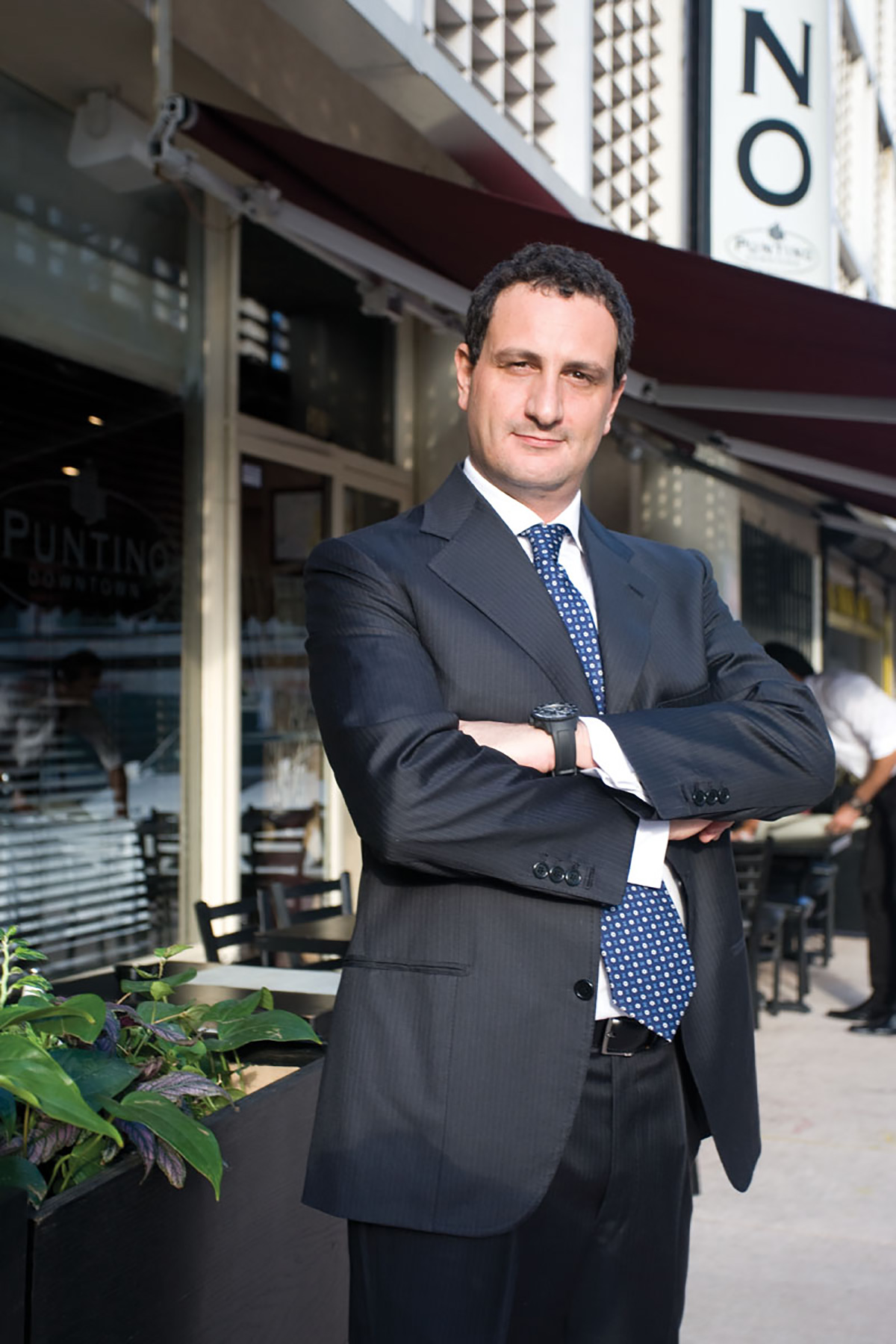 Although the restaurant has only been open since last June, its following is comparable to that of big-chain establishments. And Puntino looks the part, too. Upon entering, the contemporary décor is obvious with the front's dark, wooden wine bar that welcomes you with its arrangement of upside-down glasses, along with the place's flat-screen TVs and Leonardo Hidalgo's paintings adorning the walls. They recently added Hidalgo's latest Superman portrait, complete with a blue-glittered "S." The dining area is dressed up with vases of red roses and white orchids, as all of the tables contain miniature floral arrangements and romantic lighting. With both brick and cushioned walls and lovely dark-wooden chairs, the quaint Downtown spot emits a combination of comfort and class you rarely ever see at small eateries.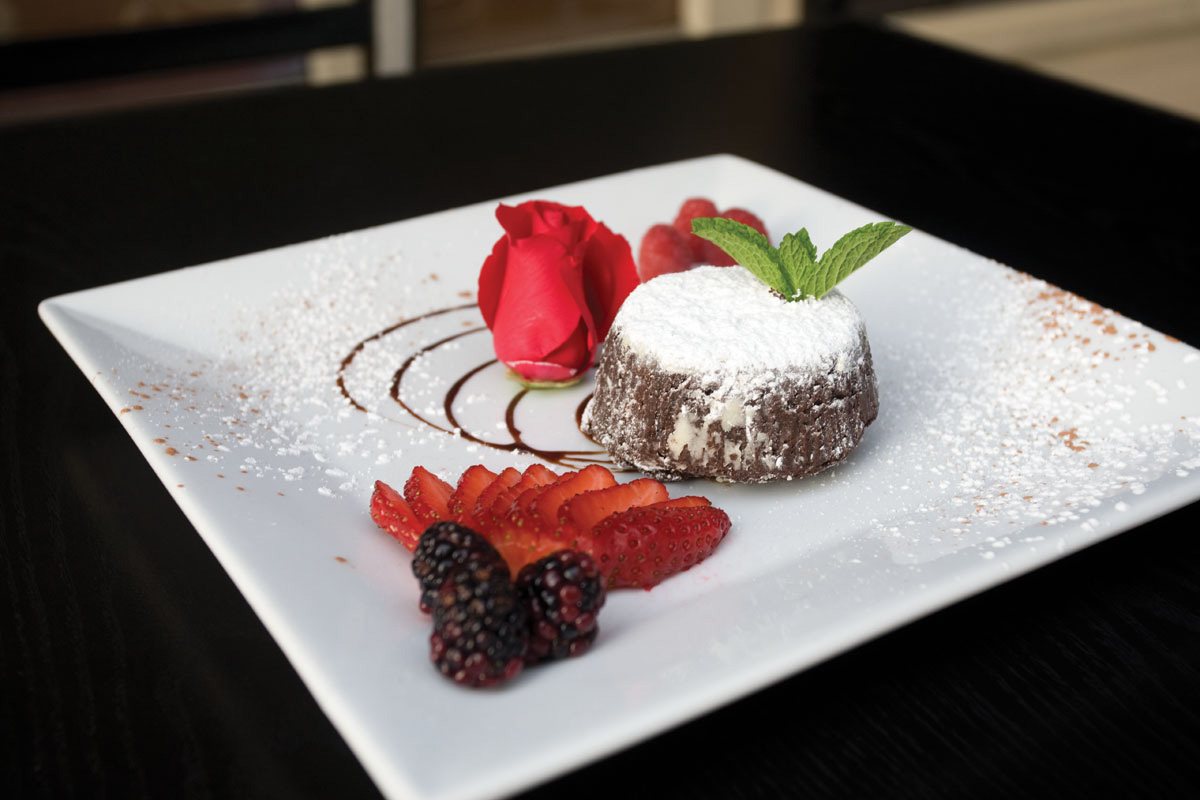 When opening up this latest venture, Pignata also wanted the best chefs he could find to share his goals, and he found just that in Rocco Mauriello and Fabio Vaccarella, both of whom are from Italy with strong gastronomic backgrounds. In fact, Vaccarella's father was a culinary professor at the University in Sicily, and included his son in his classes, beginning as early as 14 years old. During school lunch breaks, he was already working at a local restaurant. Now bringing their talents to Miami, they prove that sweating over the stove is well worth all of the bragging rights, as Puntino's devoted clientele continues to grow.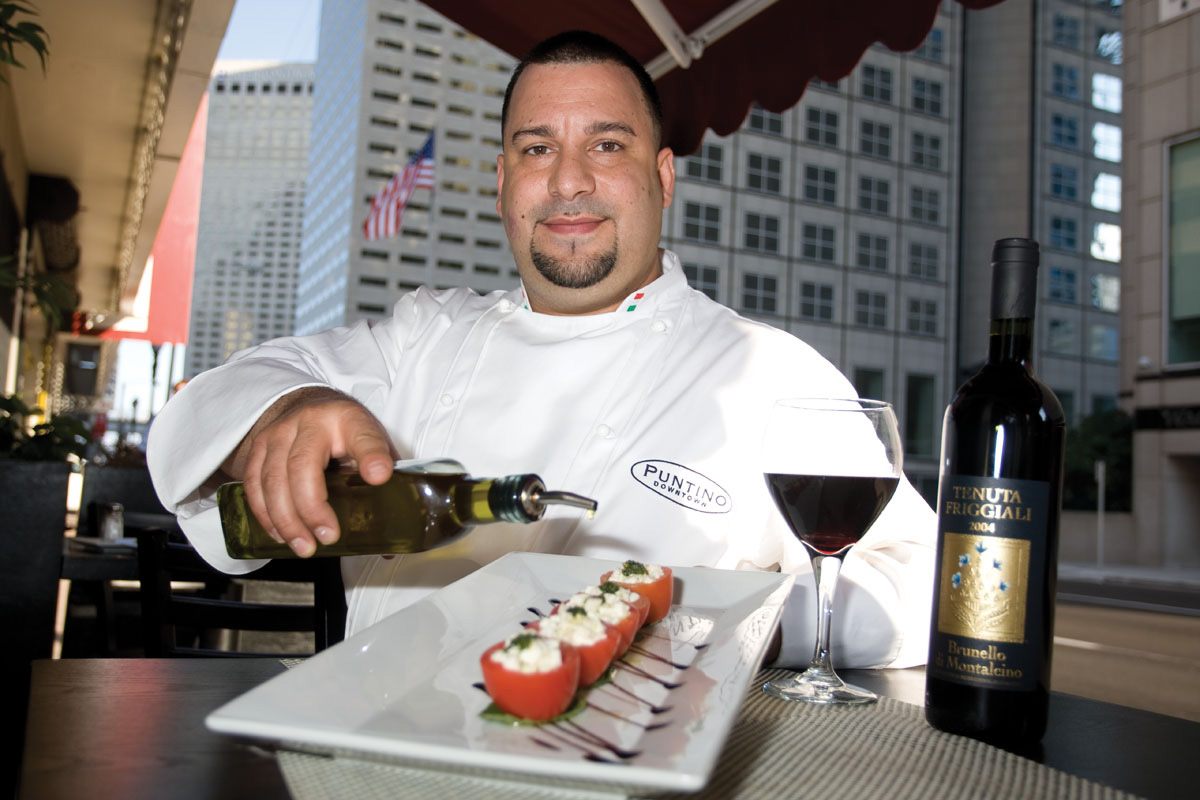 Puntino's menu offers a wide variety of delicious appetizers, entrees and delectable desserts. The appetizers in particular are surprisingly elaborate with offerings such as the Mozzarella Puntino — soft potato breads filled with fresh mozzarella, lightly pan-fried and topped with green olives, capers, and garlic in a lemon-butter and white wine sauce. Also tasty is the Frittura di Pesce — tender calamari rings, shrimp and fresh herbs lightly fried and served with a spicy marinara sauce. Entrees include a large variety of pastas such as the Spaghetti alle Vongole, which is a classic plate of spaghetti topped with fresh clams, extra virgin olive oil, fresh garlic and crushed red peppers. They also cook up savory meats such as the Filetto di Manzo al Pepe Verde, a 10 oz. prime filet of beef tenderloin served over green peppercorn sauce.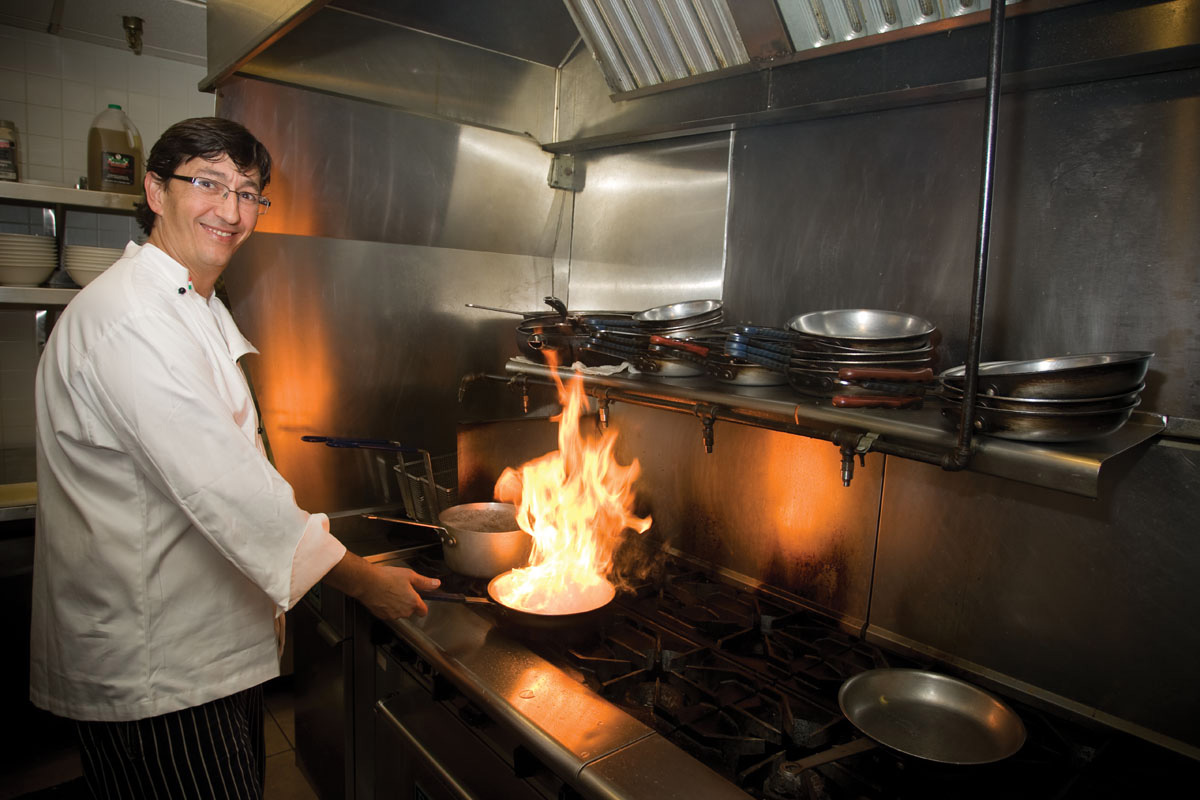 And don't forget the wine! Puntino offers a vast array of Italian fine wines. Desserts include a yummy Cannoli con Crema di Ricotta as well as chocolate and vanilla pastries. They also offer a tasty and tantalizing mango sorbet dessert served in a champagne glass and a very unique Italian tiramisu.
Currently, Puntino is celebrating their upcoming new location in Key Biscayne, and they've also expanded their Downtown location, taking the space next door to offer a vast array of decadent pizzas, a larger bar with a full liquor license, and free parking on the ground floor just two steps away from the restaurant for dinner. Look for specially priced cocktails all day long starting at $5.95. "Our expansion of Puntino Downtown resulted in our desire to celebrate our new location in Key Biscayne, which will open in the square where Tony's used to be," boasts Pignata. "The new spot will continue to provide customers with the same quality of Italian cuisine, fine wines, and great prices we're known for."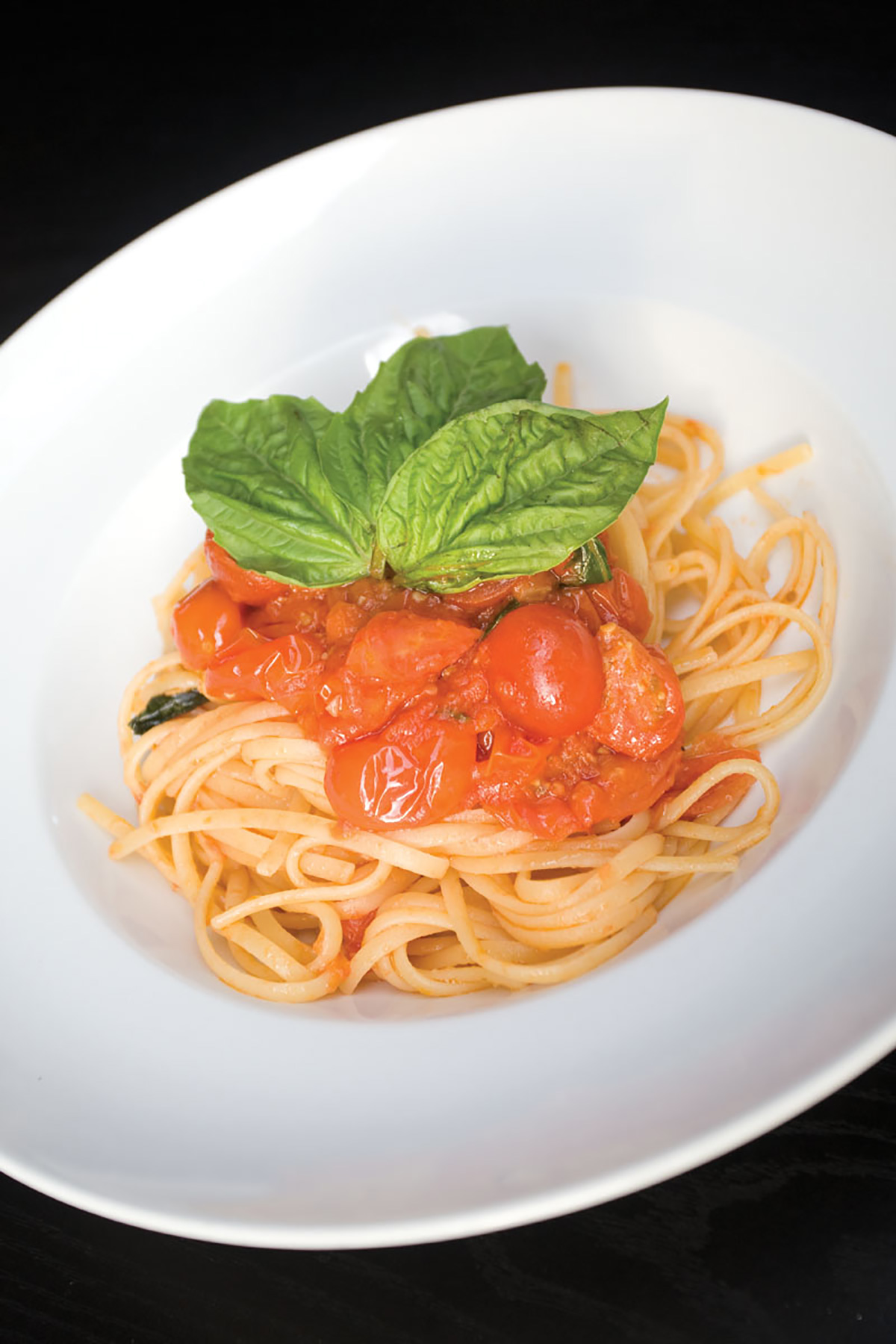 Puntino is located at 353 SE 2nd St. in Downtown Miami. It's open 7 days a week for lunch from 11:30 a.m.-4:30 p.m. and for dinner from 4:30 p.m.-11 p.m. Parking is free next door after 5 p.m. For reservations, call 305.371.9661. For more information, visit PuntinoDowntown.com.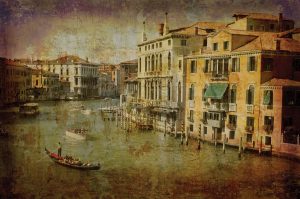 Family First
If you feel like you've been transported to Italy the moment you enter Puntino, it's because in a way you have, thanks to The Pignata's rich family history rooted in Italian tradition at its finest. Like every revered Italian business, the very heart of Puntino Restaurant is owner Cristoforo Pignata's family values. His great grandfather, Roberto Fernandez, began a business in Italy by creating buildings after World War II. After the war ended, he founded Banca del Credito Edilizio, which was the only bank in all of Italy that financed developers. Among his numerous buildings were 14 hotels spread all throughout Italy and two in Lugano, a town in the south of Switzerland. Three of Fernandez's hotels were constructed, designed and furnished by one of the most important Italian architects of the 1970s, Gio Ponti. Fernandez left his empire to his only daughter and her husband Giovanni Naldi, who was successfully able to grow the business even more. It was then passed on to their daughter, and then onto Pignata, who undoubtedly inherited his grandfather's passion and ambition for business. Today, Puntino can attribute a large part of its success to the standards of excellence set forth by the entire Pignata family, past and present.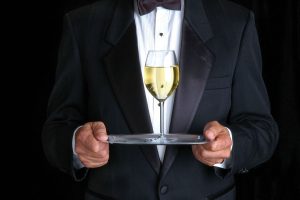 Cater Masters
In a world where every little detail counts, make sure to take your next social soiree to the next level with the expert catering services of Puntino's team of gastronomic geniuses. Besides a delicious dine-in experience, Puntino also offers refined catering services for special events. Whether you're hosting an upcoming birthday party, baby shower, corporate event, or a private party, Puntino has you covered. Want to impress your guests even further? They can provide one of their best chefs to work from your home, if requested. Puntino also offers free delivery. Aside from always delivering all of their menu items, you can ask about their special delivery menu that includes an array of pastas, salads, and delicious sandwiches at special low prices from 10 a.m.-noon, and from 2 p.m.-5 p.m. And for those wondering whether the forthcoming Key Biscayne location will offer the same services, the answer is yes! For rates and options, call 305.371.9661.