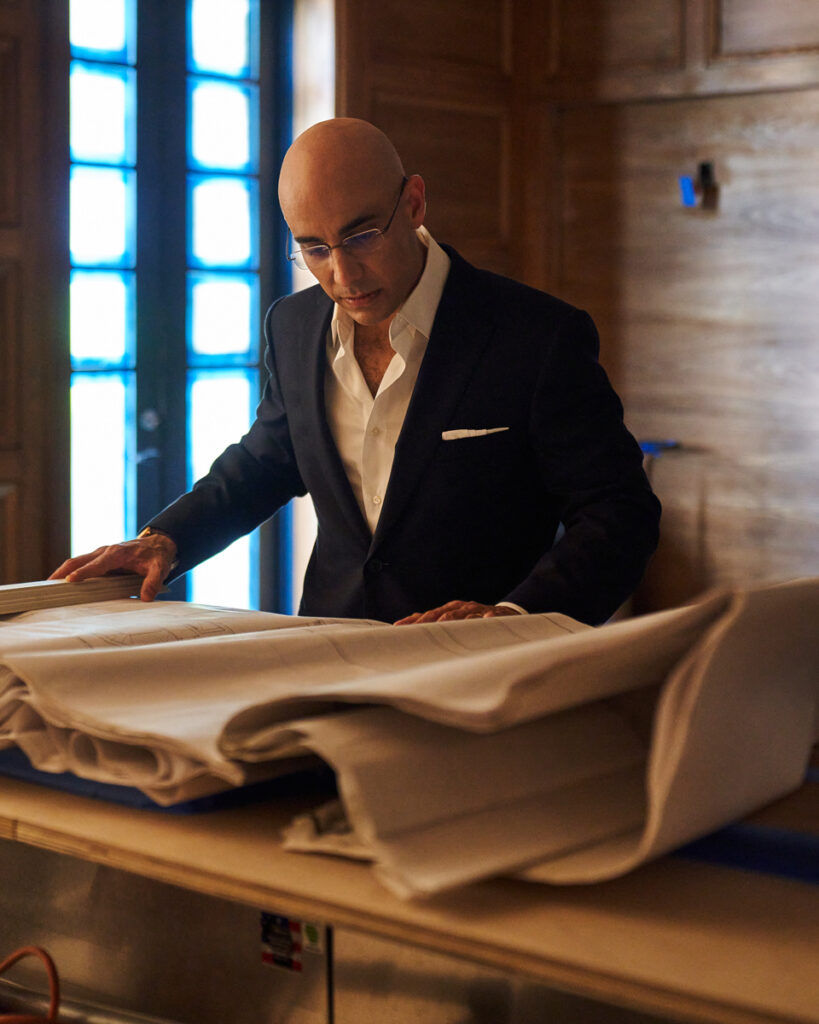 When real estate development firm Ytech was first founded 15 years ago, CEO Yamal Yidios knew his ultimate objective was to create luxury high-rise masterpieces completely focused on the resident. For the visionary developer, it's not just about building a beautiful project; it's about creating a space that connects emotionally with its residents. "We communicate through the language of design," he says. "My objective is to reach the person for whom this was created. They cannot see the thousands of decisions that were made, but they can feel it, they understand it and they connect with it."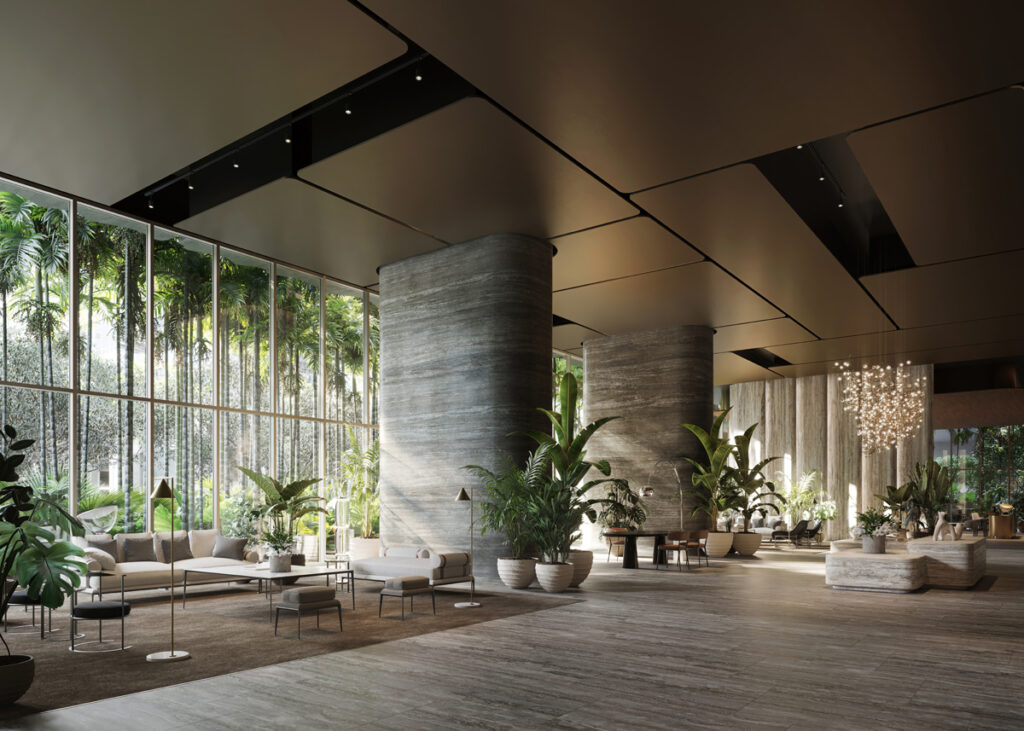 Ytech initially focused on the acquisition and development of more than 7,000 apartments involving over $2 billion of capital across 25 cities in the U.S., providing the company with the foundation and capital to fund the development of The Residences at 1428 Brickell, 41 and 75 Broadway across from Simpson Park, and historic properties such as 1548 and 1500 Brickell Avenue, among others. Most importantly, it provided Ytech with financial independence and creative freedom to focus on fulfilling its vision. "We are not a traditional developer; we are decidedly different, more bespoke," says Yidios. "Our projects are designed and built as if for our own family; a place our children and their children would be happy and proud to call home. That fulfillment of future residents is our ambition."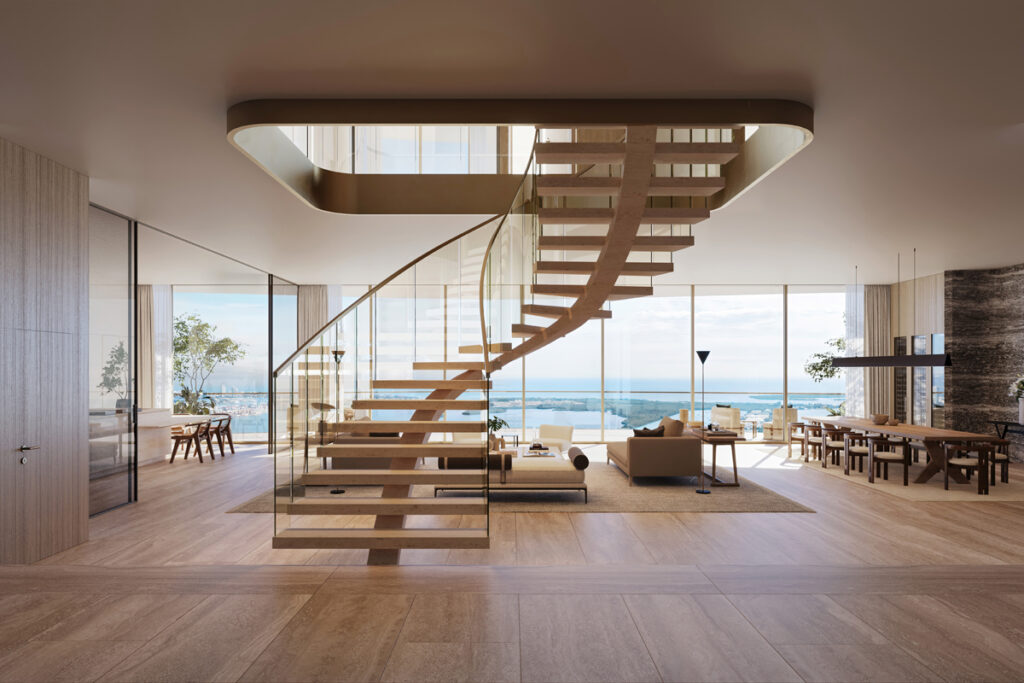 With degrees from Harvard and London's Royal College of Art, the classically trained engineer had a crystal-clear vision for his most recent project, The Residences at 1428 Brickell. "I love sculpture. I love engineering. I love architecture. Ytech and Brickell provided the opportunity to bring all three together to ultimately serve in the creation of something special," he says. "This is a project that was inspired by the private estate and conceptualized and designed, simply, to be better than anything else available. It is understated, private and personal. A place where nothing is superfluous, and everything is chosen for a reason, all for a very discerning, confident clientele." The boutique project is a private residential-only development that delivers exceptional craftsmanship and innovation. "I made a concerted effort to ensure the resident always had a metaphorical seat at the design table — it's a special relationship, they are partners in co-creation. I want them to feel a sense of ease, comfort and belonging the moment they step through their door, and know from day one that their daily experience and needs were accounted for, every inch, in every space, inside their home and throughout the building."
Ytech believes there's a gap between the level of craftsmanship and design buyers currently see in Brickell and what they expect. Yidios says this creates the opportunity for Ytech to differentiate in a visible, meaningful and sustained way to ultimately deliver a leap in value to the buyer. He sees buyers in the market, especially those moving to Miami as a home base, seeking a more holistic sense of luxury that empowers them with unparalleled privacy, security and individualism throughout the property. The Ytech team spent several years on market research. They traveled to over 250 luxury residential and hotel properties worldwide and interviewed three dozen architects and designers to understand the human experience in relation to the home. "To ensure the resident would be astounded and delighted, we began a search to find the best materials, craftsmen, artists, architects, designers and engineers," says Yidios. Milan-based ACPV Architects, helmed by Antonio Citterio and Patricia Viel were chosen to lead the architecture and interior design of the project along with Arquitectonica. "The level of detail that went into designing the building was extraordinary in order to bring to market exceptional craftsmanship and innovation in a purely residential environment — something that has gone missing from Brickell," says Yidios. "Every single fabric, stone, metal, wood, color, space, and finish…is signed off by us — we won't tolerate imperfection or a low standard. It's just how we operate, it's our DNA as a developer."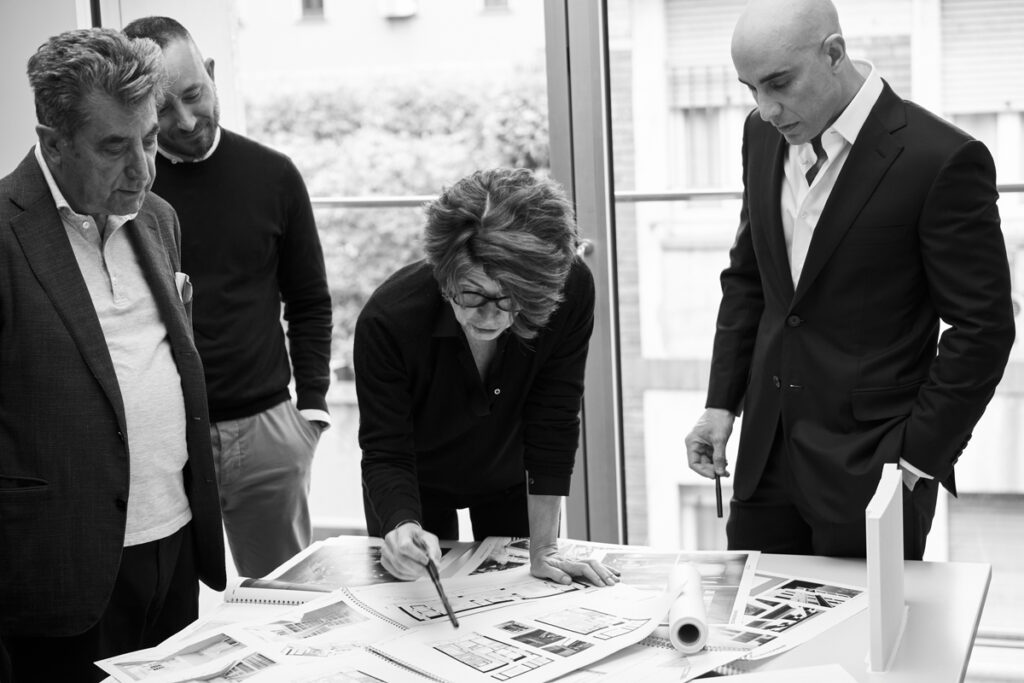 For 1428 Brickell, Ytech challenged engineers and architects to achieve a building organic in shape and innovative in construction, sustainability and technology. It begins with the exterior of the building. Viewed from Brickell, there's a natural elegance with clean, continuous forms and restrained style, complemented by an assured sense of detail. "We purposefully chose a curvilinear, fluid form, as if shaped by the wind. And even though it's organic and rhythmic, the building is still perfectly symmetrical and has a powerful expression as it tapers back into the Brickell skyline," says Yidios. The elegance of its form is complemented by technical innovation and a feat of engineering performance. The Residences at 1428 Brickell is the first residential tower in the world partially powered by the sun. Deftly blended into the building's architectural aesthetic along each of its 70 floors, this energy-producing feature underscores the importance of sustainability and carbon reduction, generating up to 170,000 kilowatts, or 170 megawatts, of clean energy per year for the building.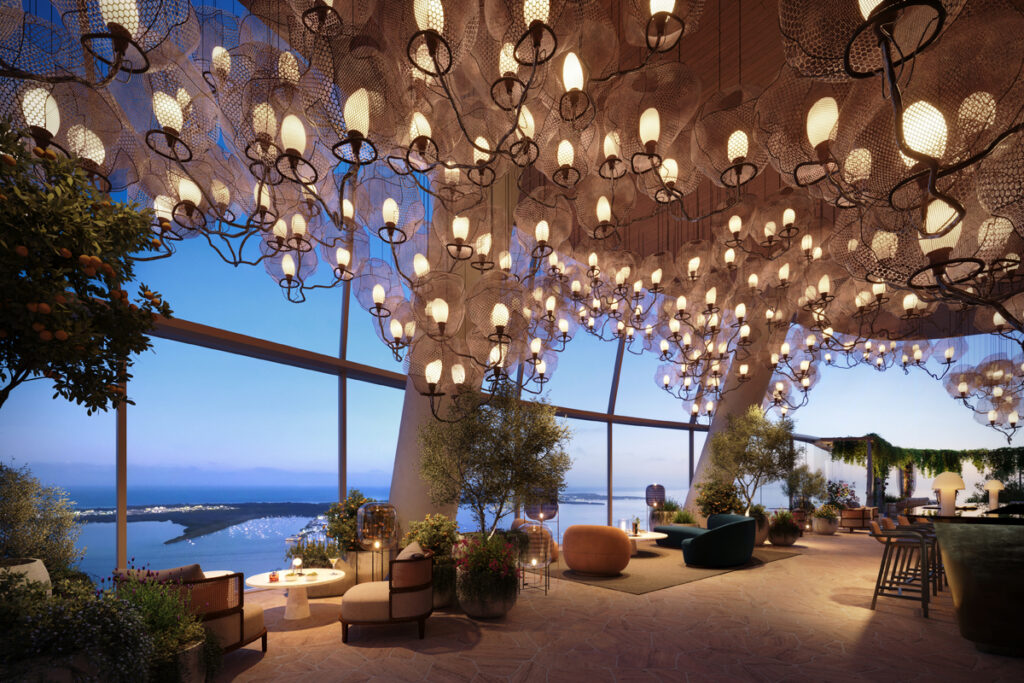 This is a home for those who love the city but also crave quiet moments of contemplation. Inside, Ytech sought to design a home that feels effortless to live in, and that is a pleasure to come home to every single day. This includes a focus on engineering, often a limiting factor for projects. Rigorous attention to detail ensures residents don't have to compromise and can instead maximize flexibility and comfort. Ytech pushed the structural backbone to one side of the building, created solid concrete shear walls between every unit, and utilized a floor system that is thicker than typically seen in the market. As a result, every residence faces Biscayne Bay and there are no "B" units without a view. Additionally, columns are minimal or non-existent in residences, so vistas aren't obstructed and rooms are usable. Privacy and discretion are enhanced as sounds are blocked by solid walls and not simple sheet rock and hollow concrete block.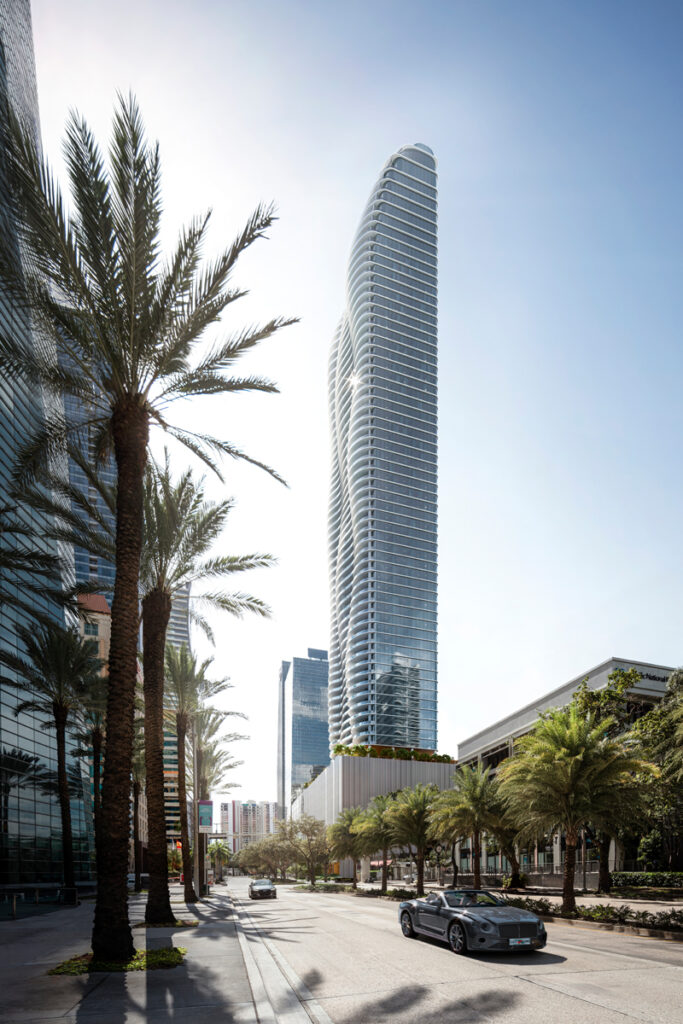 The amenities are an extension of the residents' private space, and, in many ways, the opposite of prevailing trends where luxury condominiums lack substance, and are a place to visit, but not to call home, according to Yidios. "For us, the raison d'etre for an amenity is to give residents a feeling of comfort and belonging in the spaces beyond their own front door," he says. To achieve this, Ytech dedicated more than 80,000 sq. ft. to amenities, many on the top floors of the building, more than 850 feet in the air. They wanted to create spaces and a lifestyle that was exhilarating and truly luxurious both inside the residences and out. Every piece of The Residences at 1428 Brickell has been thoughtfully curated by Ytech to deliver a sophisticated, resident-first design within an ultra-luxe, ultra-livable environment. "We will drive growth from the quality of the residents' experience," says Yidios. "Our entire organizational culture is aligned to deliver on this idea."; Ytech.com.