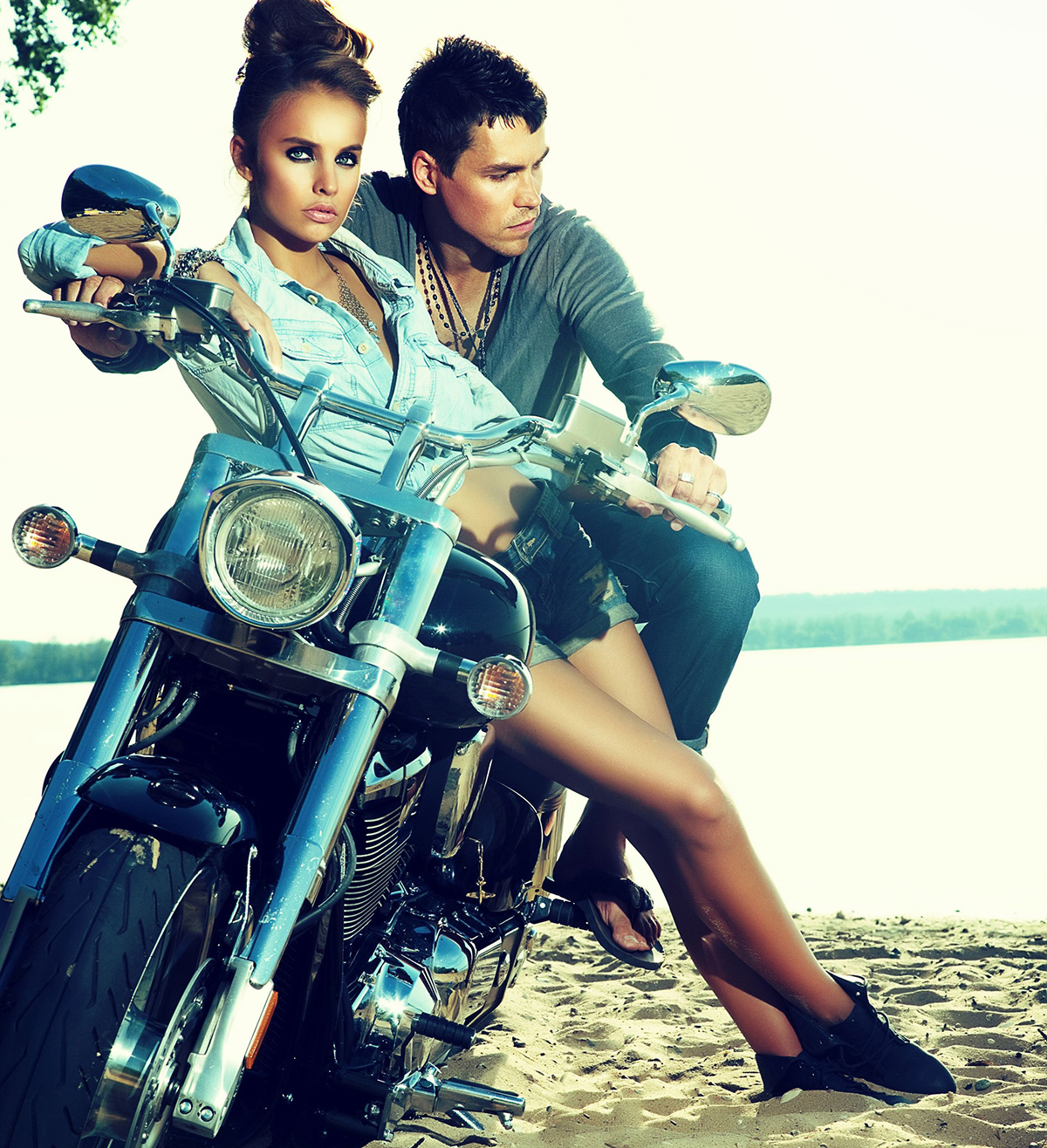 ADRENALINE HUG
Hugs are a sure thing when you have your sweetie ride behind you. Consider this before you offer your tubby cousin a ride. Just sayin'.
AFFECTIONATE PURR
The rumble of a V Twin (apologies to the Metric bikes, but nothing compares to the sound of a Harley) stirs the soul of even the otherwise most conservative, pinstriped person. That being said, riding a Ducati is the best way to understand how a falcon might feel as it swoops across the sky.
FEAST FOR THE SENSES
The experience of riding a bike, even through familiar neighborhoods, is better than what you'd experience in a convertible. In addition to a close-up view, you also get to smell flowers blooming, freshly-cut grass or the crazy-good BBQ you whiff along the way.
NATURAL FEELING
The best way to cool off on a hot Florida day is to take a cruise down A1A. You'll be amazed at how refreshing "bike A/C" can be. On a cooler day, you'll find yourself ditching the heated seats of the car to experience the bracing pleasure of brisk breezes. If you bring your sweetie, you also get the hug thing mentioned above. That's a great combination.
QUARREL-FREE ROADS
Best of all, it's almost impossible to stay irritated, annoyed or bored on a bike, so if you and your sweetie had a spat, a quick ride will soon sort it all out to restore romantic bliss.
EASY RIDER
You don't own a motorcycle? Not a problem; rent one for a weekend from EagleRider. It's actually the best way to try different bikes to see what fits your lifestyle best. If you do have a bike, it's great way to try out a different model — from a big Honda Goldwing for a cross-country adventure or a Harley Nightster that's the perfect way to go grab lunch at Alabama Jack's or wherever the road takes you.