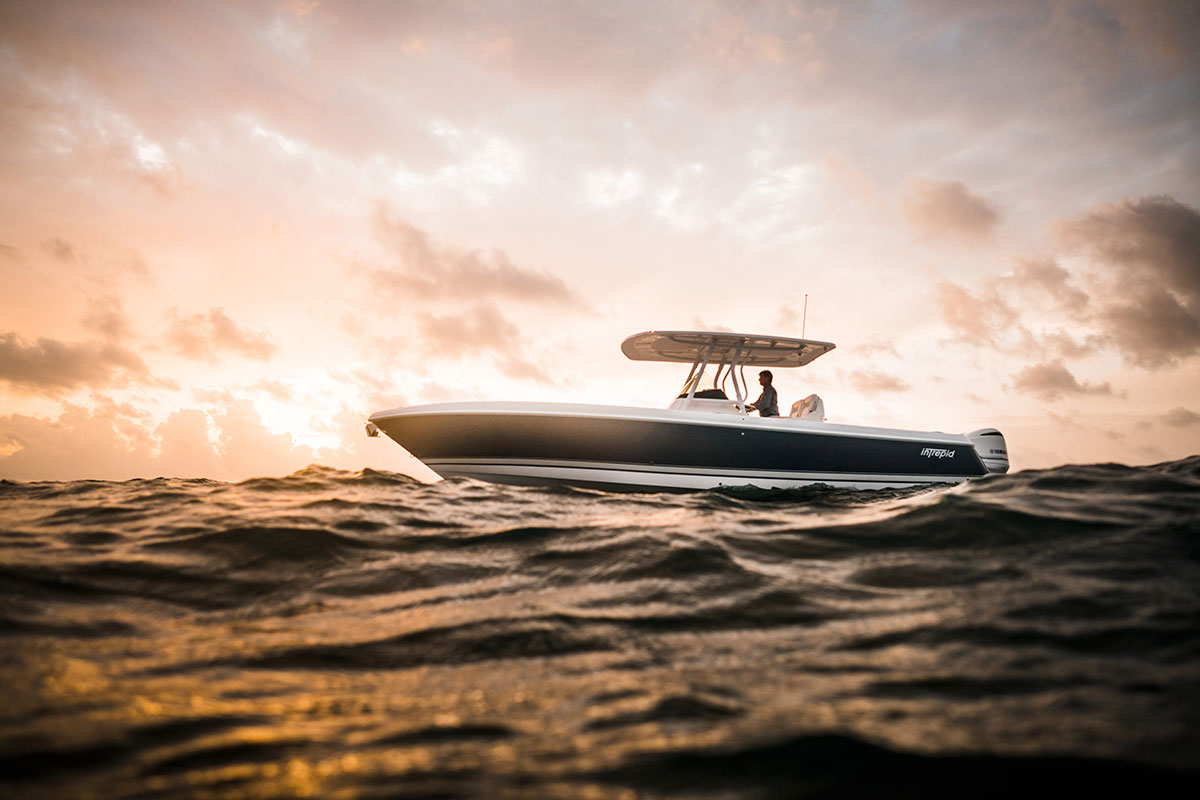 Intrepid 327 Center Console
If Princess Caroline of Monaco was a boat, she'd be an Intrepid 327 Center Console. Sleek good looks, at home in any setting and a regal, confident attitude sum up the Princess and this boat. The raceboat-inspired stepped hull delivers great handling at all speeds, while an open layout featuring acres of comfortable seating allows guests to settle in to enjoy the view and the ride. Powered by a brace of burly outboards, it's easy to understand why Intrepid is the choice of hardcore offshore tournament anglers, scuba divers and law enforcement agencies seeking a sturdy, no-compromises, utterly reliable boat. Twin outboards provide ample power, while an enclosed head ensures passenger comfort for longer cruises. A glance around the docks of the world's poshest marinas — from Ocean Reef Club to Caroline's own Royal Yacht Club of Monaco — is like viewing an Intrepid Owner's Club meeting. These are the "Official Boats Of The Rich & Famous."; IntrepidBoats.com.
Invictus 280TT
Turkey has a long tradition of shipbuilding, launching many of the world's finest naval and commercial ships as well as spectacular yachts. These same skills also result in the magnificent, albeit smaller, Invictus 280TT. The "TT" on a boat indicates it is a "Tender To" a specific yacht; the 280TT was designed to fulfill this function to perfection. It resembles a futuristic concept boat, effortlessly combining sleek, sensual lines with practical features that make it a supermodel you can live with. Not unlike a bespoke suit, it can be laid out to fit specific needs, with the bow left open for sunbathing or fitted out for dining. Power options guarantee all the speed needed for waterskiing or cruising quickly to a shoreside dinner date. It also features a dressing area with head for passenger comfort. The 280TT is uniquely capable of adding style to any journey, no matter how brief it may be; InvictusYachts.com.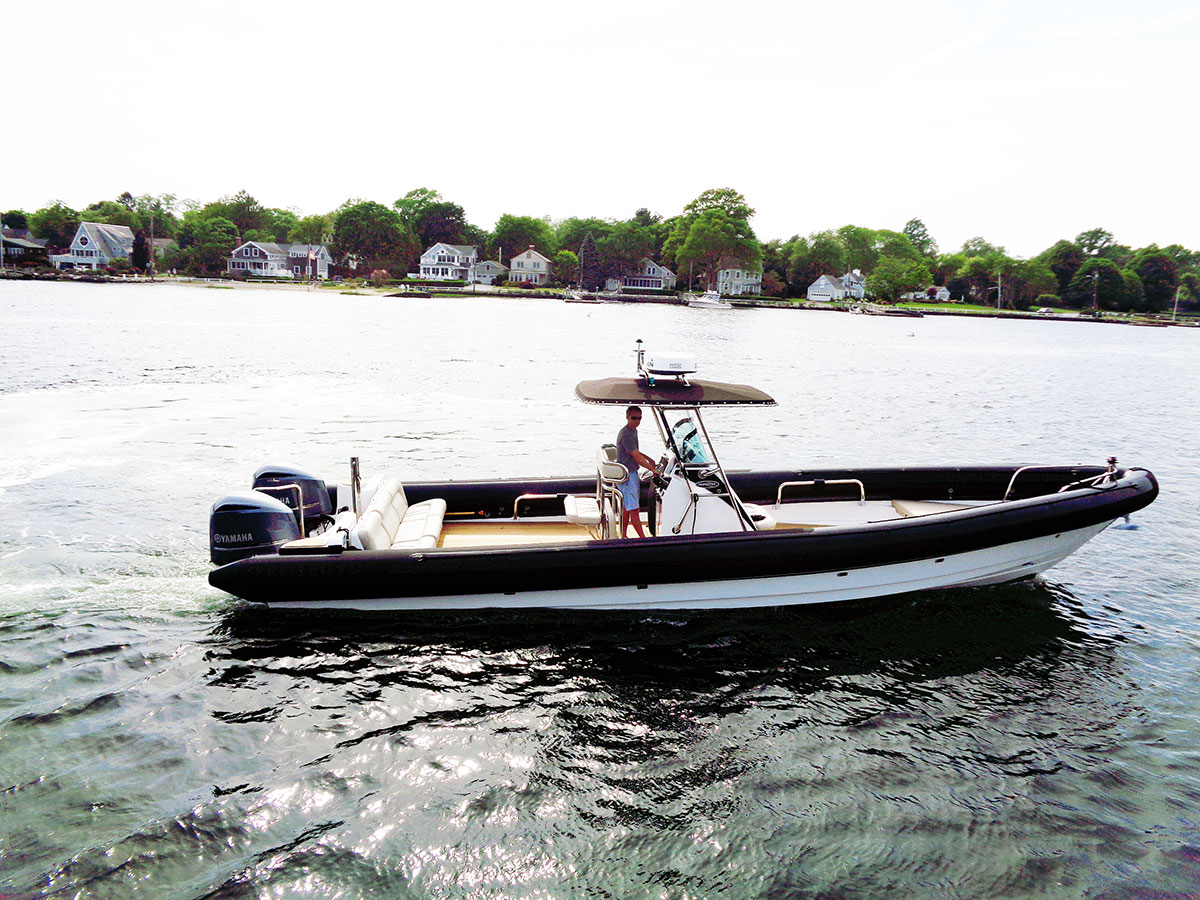 Protector 38 Center Console
"RIBs" (Rigid Bottom Inflatable Boat) are a natural choice as tenders due to their soft inflatable collars that allow them to come alongside yachts with no drama or harsh jolts. That same collar also provides an incredible amount of stability to the boat, whether at rest or navigating heavy seas. Protector RIBs earned their reputation for versatility by supporting racing yachts in the America's Cup; they can handle any seas, carry a huge amount of gear and are easy to operate. The macho looks are a happy bonus, making it only natural to pretend you're part of SEAL Team 6 while at the helm. The layout starts out very open, but can be customized with additional aftermarket seating to accommodate more passengers. It's ideal for ship-to-shore taxi service or dive trips. Powered by twin outboards, it's very nimble and surprisingly fast, despite being a big boat; ProtectorBoats.com.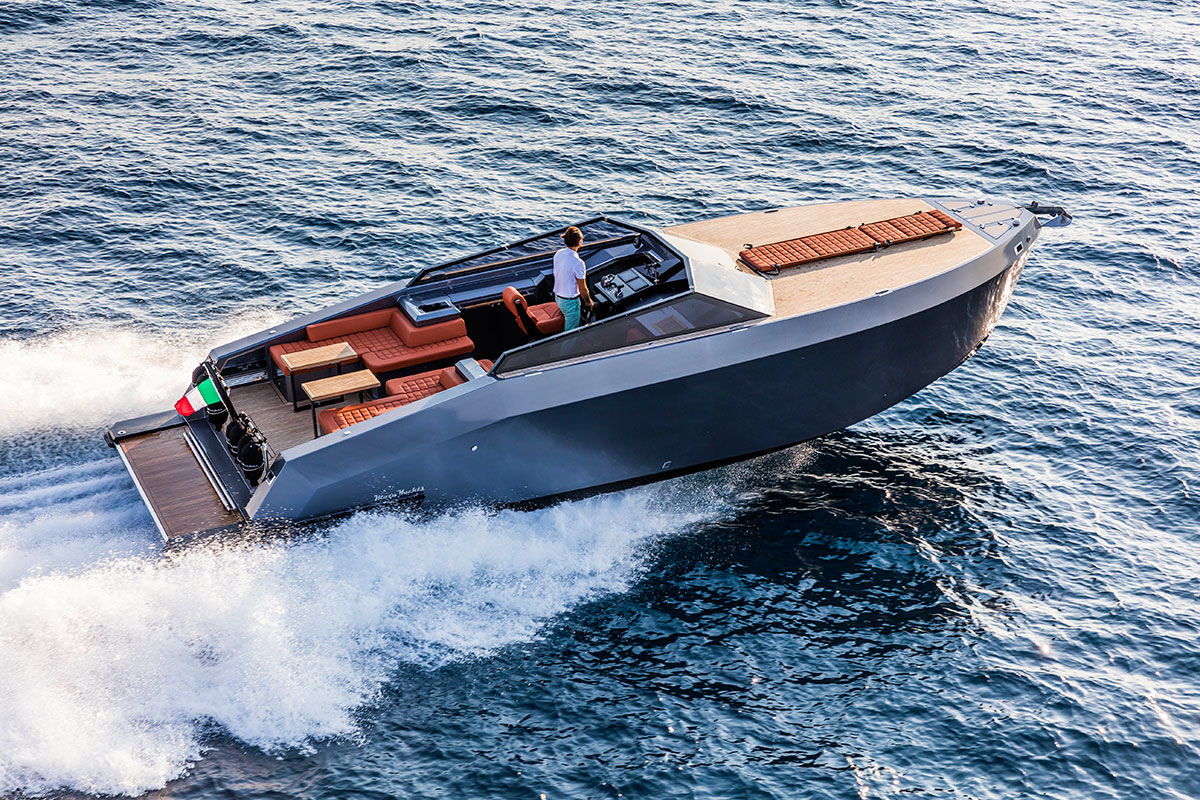 Mazu 38
Mazu Yachts derives its name from the Chinese goddess of the sea. Dating back to the Ming Dynasty, which is best known for seriously cool vases, Mazu protected fisherman and sailors. The contemporary Mazu is a line of handcrafted vessels that are floating maritime masterpieces. Named one of the "Best Tenders" by the 2016 Monaco Yacht Show, the 38 is a spectacular boat that's absolutely ideal to serve the biggest and best Feadships, Lursens, Wallys, Browards and all other superyachts. Handcrafted using cold-molded carbon-reinforced technology, the 38 is powered by twin Volvo powerplants to speeds of 36 knots. The IPS steering system allows even novice skippers to maneuver the boat like a pro through crowded anchorages and tightly packed marinas. With an LOA of 38 feet, this vessel is well-suited for the largest yachts, but a draft of less than 2 feet allows it to deliver guests to and from the beach safely; MazuYachts.com.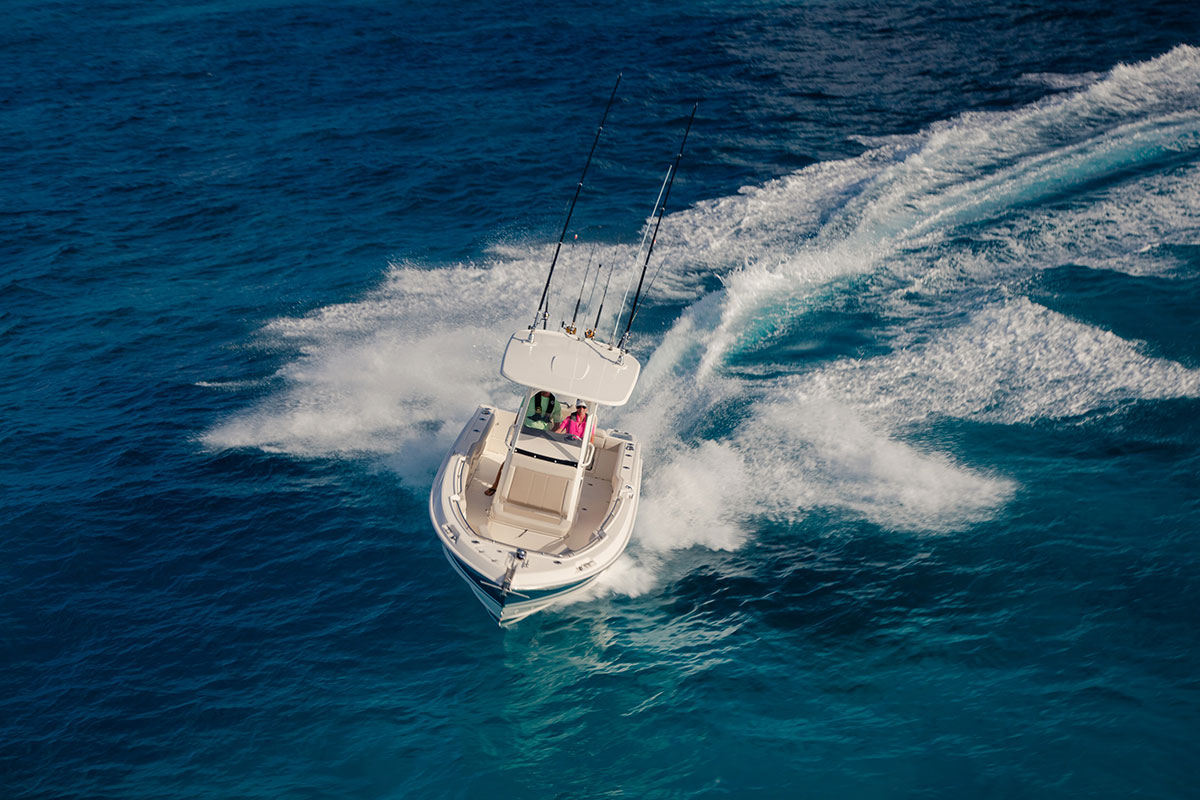 Boston Whaler 23 Outrage
Ever since the early 1960s, one of the most iconic tenders has been the 13' Boston Whaler. This little boat, which embodies the term "unsinkable", is still going strong, but today's yachters demand a larger, more sophisticated tender. The all-new 230 Outrage is the perfect choice for an all-purpose tender. There's a lot to be said for a hull that literally cannot sink, even when cut in half. It's even better when that design provides a great ride at all speeds in virtually all sea conditions. An open layout, complete with an enclosed head, makes it perfect for dive trips, fishing adventures or sunset cruises. Powered by a Mercury 350 hp outboard, the 230 Outrage is easy to handle, fast and fuel-efficient. Boston Whaler owners are famously loyal to the brand; a few minutes running this boat will demonstrate exactly why — they're built like tanks and 100% fun; BostonWhaler.com.