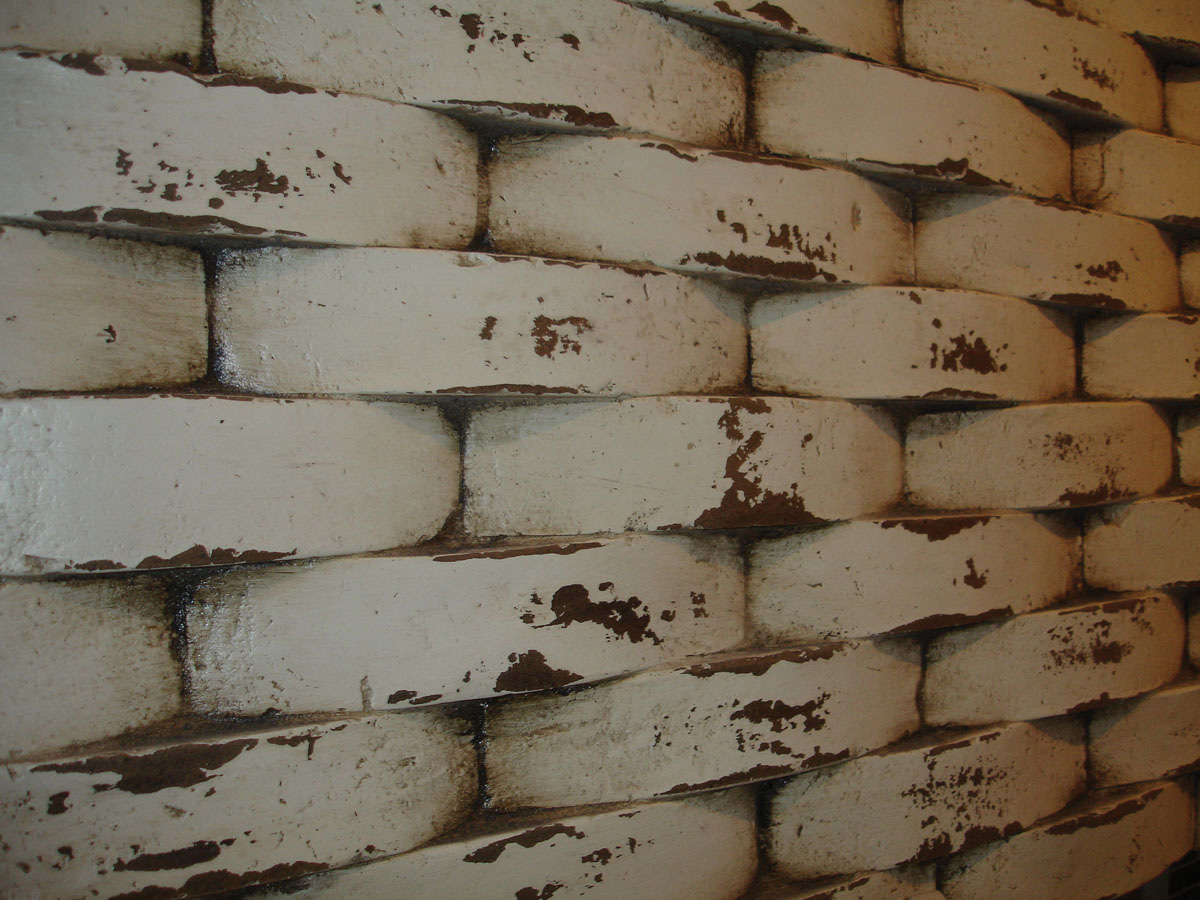 1. Product: W16-110 Basketweave Tile. Cost: Starting at $80 per sq. ft. Why we love it: This Basketweave Tile from Innovative Surfaces has a deliciously old-world feel. Expert distressing makes the tiles look like they've been there for centuries, and the fact that you can get Basketweave in just about any color you can dream up means it'll be a perfect match for just about any space and décor. Every tile is handmade and finished for ultimate quality. Where to get it: Innovative Surfaces; 3218 Ponce de Leon Blvd., Coral Gables; 305.446.9059, InnoSurfaces.com.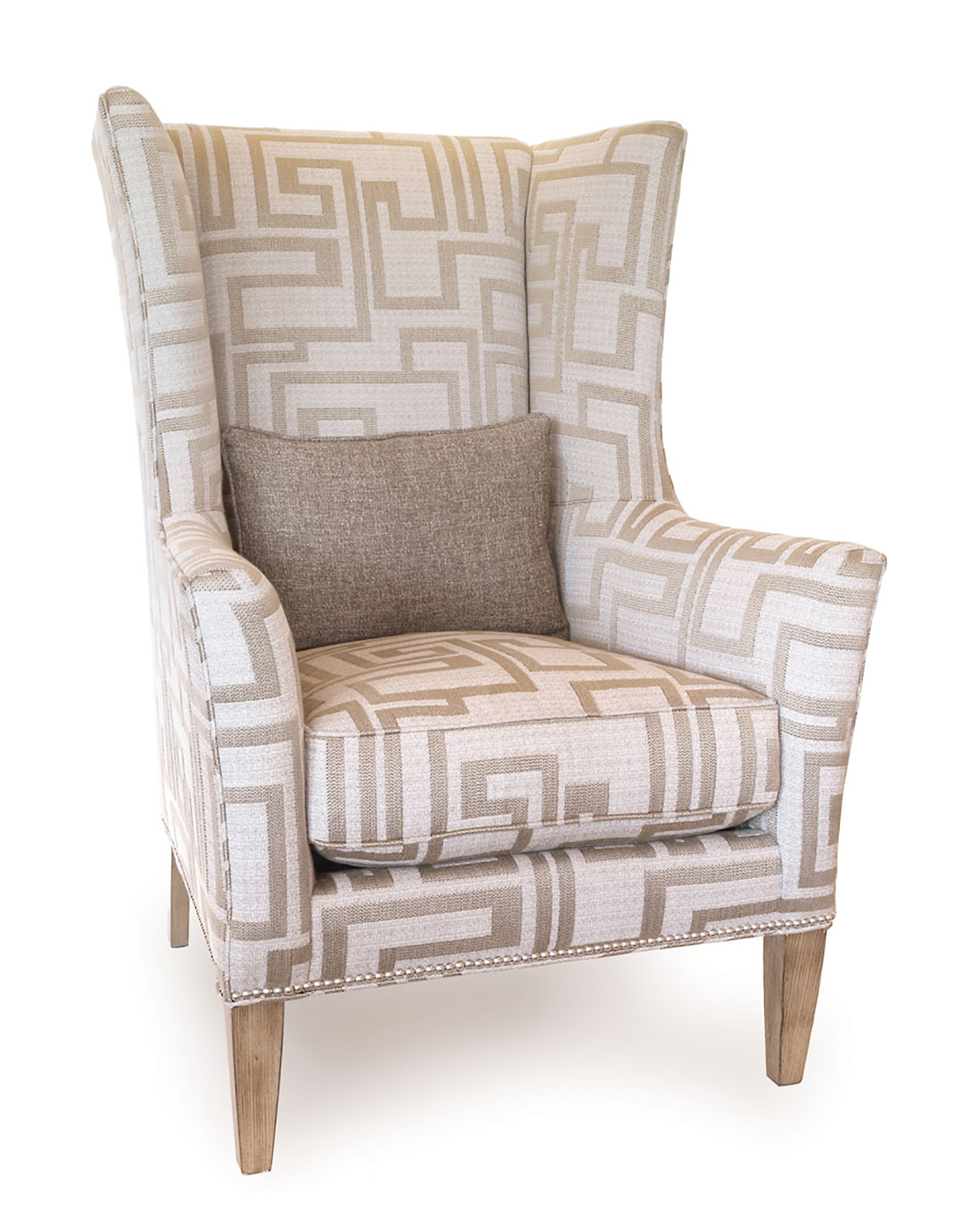 2. Product: Transitional Wing Chair. Cost: $3,090. Why we love it: This piece boasts some clean and classic lines, which makes it adaptable and likely to stay in style for ages. Why adaptable? Because Coconut Grove Gallery & Interiors will make it using an impressive array of different fabric and finish choices. Go elegantly traditional or intelligently funky — it's your choice. The gallery specializes in reinventing classic pieces like this one, so if you're in the mood, we expect you can collect a set. Where to get it: Coconut Grove Gallery & Interiors; 2884 Bird Ave., Miami; 305.445.7401; CoconutGroveGallery.com.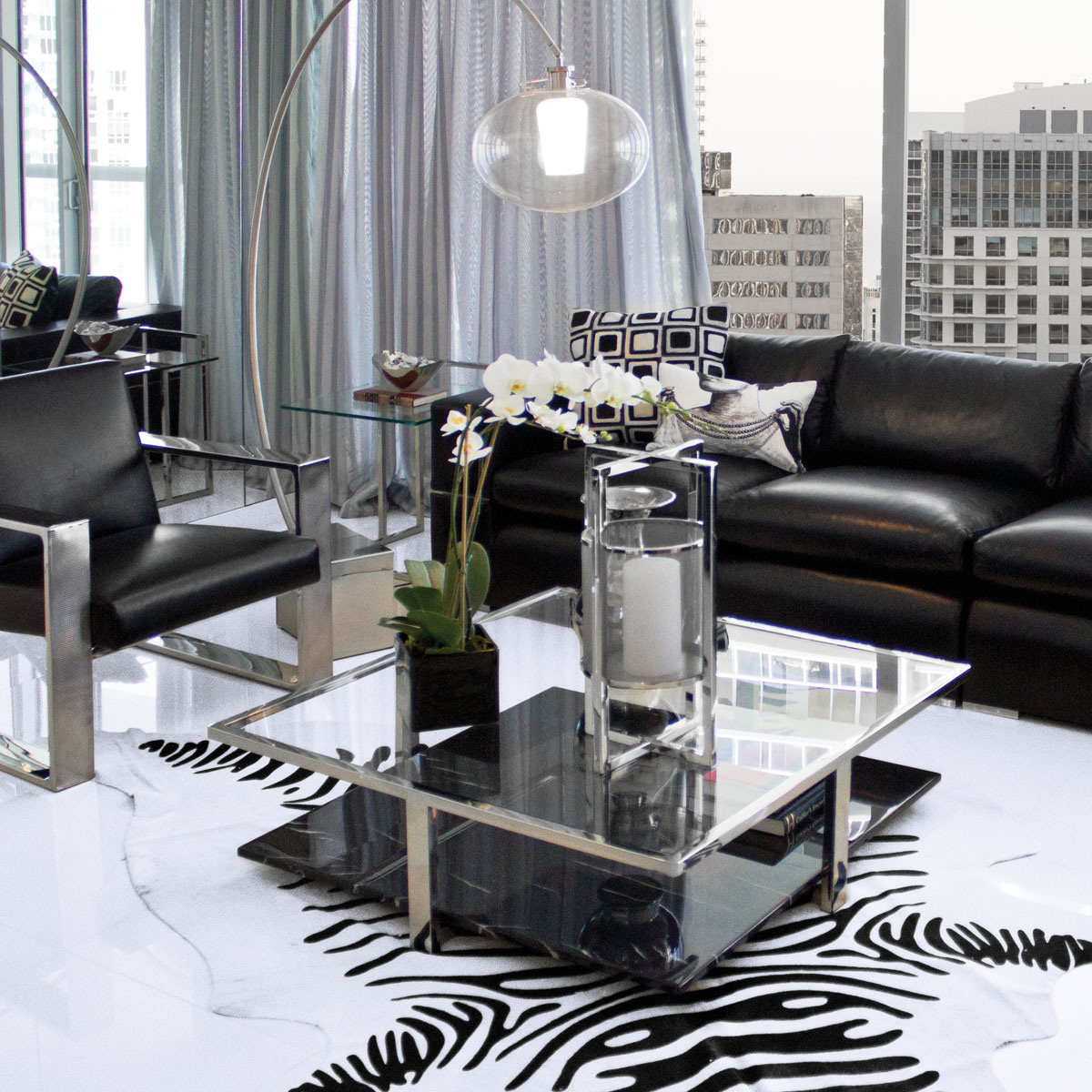 3. Product: Metropolitan Black Marble Coffee Table. Cost: $1,495. Why we love it: Think distinctively modern and timelessly elegant. If stainless steel and black ever go out of style, anticipate regular snow in Miami. The Metropolitan Black Marble Coffee Table effortlessly combines both, adding the lightness of a brilliant glass surface to the mix. Pair it with a black or white set and add accents of bold color for a sophisticated feel. Where to get it: Tui Lifestyle Main Showroom; 18000 State Rd. 9, Miami; 305.652.0232, TuiLifestyle.com.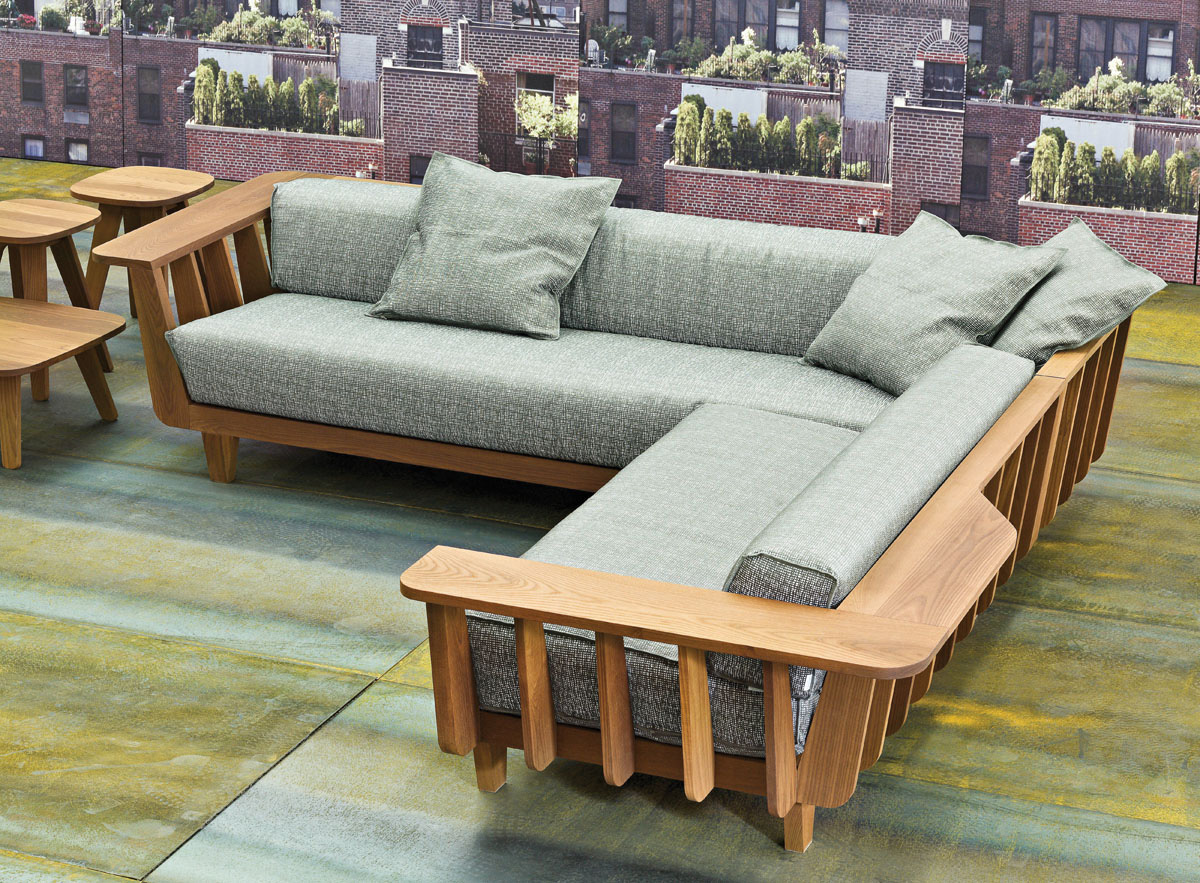 4. Product: InOut 900 Sofa-Sectional. Cost: Upon request. Why we love it: The brainchild of Italian designer Paola Navone, this piece is durably constructed with a bright ash frame. We love the unique side-rail effect which helps set it apart from other modernist pieces. Available in a range of different fabrics, so there's sure to be one that matches. Where to get it: Internum & Designs; 3841 NE 2nd Ave. & 38th St., Design District; 305.576.1135; Internum.com.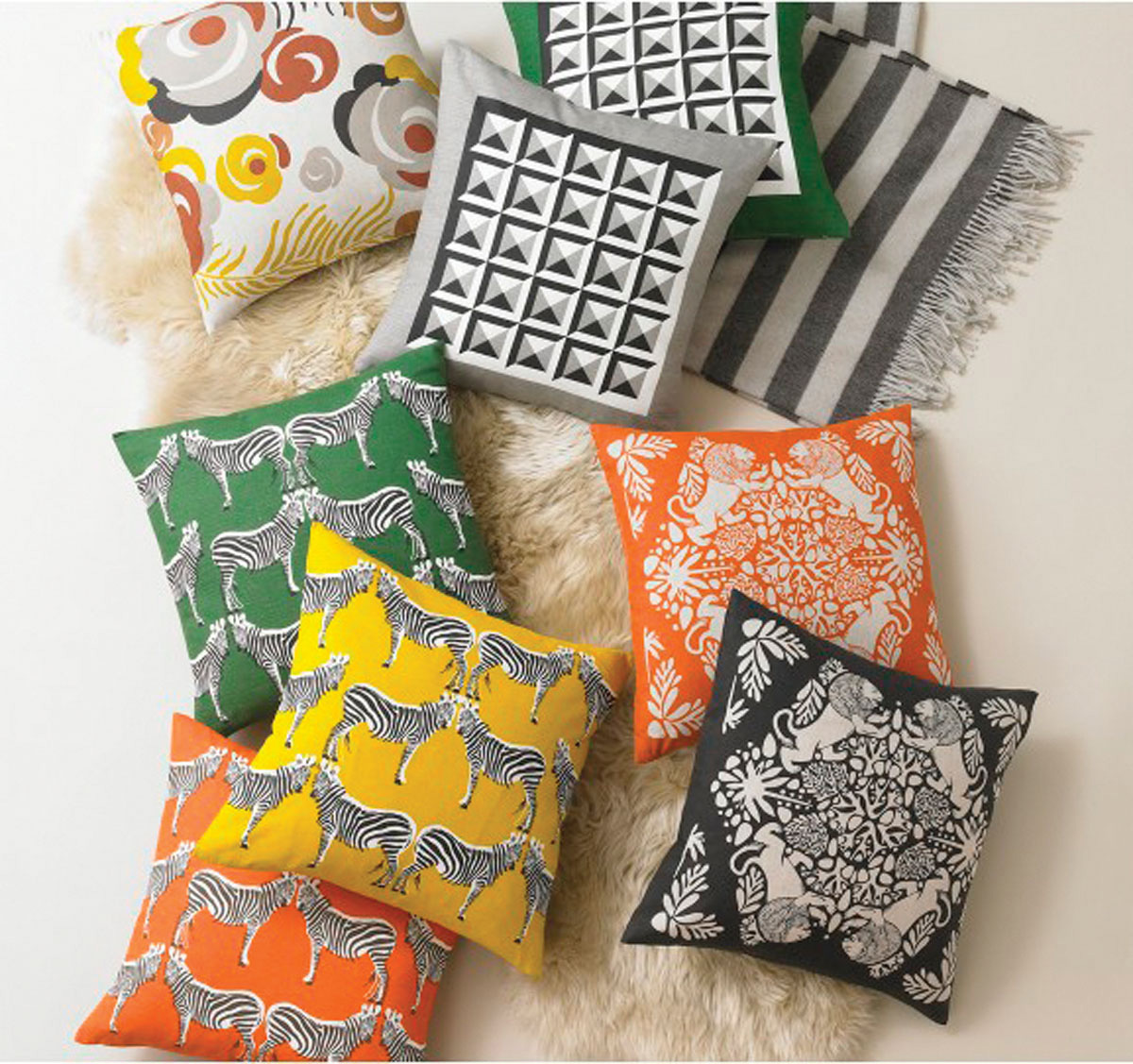 5. Product: Safari Throw Pillows. Cost: $72 each. Why we love them: Color, color, color — and a playful spirit are what draw us to this collection of safari-themed throw pillows from Dwell Studio. Inspired by the early 20th Century journey of American adventurers Martin & Osa Johnson, The Safari Collection features earthy-yet-bright African tones in a selection of patterns that lend just a little bit of flair to a modern living room. Where to get them: Dwell Studios; DwellStudios.com.