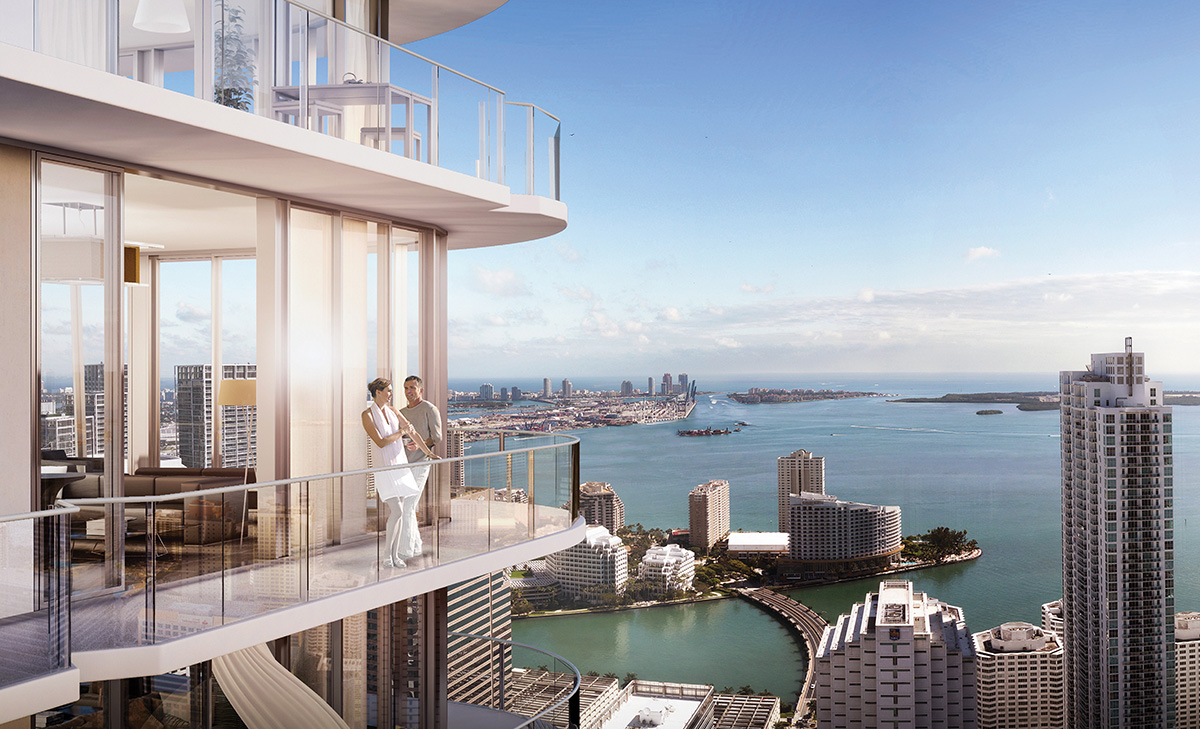 Situated in the city's most sophisticated and dynamic neighborhood, SLS LUX is about to inject a new dimension of living into Downtown Miami. Visionary Developer Jorge Pérez, Founder & CEO of The Related Group, and celebrated Hotelier Sam Nazarian, Founder, Chairman & CEO of sbe, are collaborating to make SLS LUX the preeminent luxury residential lifestyle property in Downtown Miami. Also part of the prestigious team behind SLS LUX is H. Allen Morris, Chairman, President & CEO of The Allen Morris Company, one of the largest diversified real estate companies in the Southeast.
The spectacular mix of luxury designer suites and residences at 801 S. Miami Ave. is set to open in 2018. The 57-story development will undoubtedly be hailed as a cosmopolitan oasis in the city's urban heart. With its close proximity to the 5.4 million-sq.-ft. Brickell City Centre, now under construction by Swire Properties, SLS LUX residents will have convenient access to all of the lavish retail, dining and entertainment options it offers. After a day of shopping, SLS LUX residents will have the ability to walk home, bags in hand, and go up the private elevator to their luxury suite.
"The opulence and allure of SLS LUX's exterior mirrors its lavish interiors and residences."
Everyday life at the amenity-rich SLS LUX will be a 24-hour celebration of elegance and comfort. The spectacular 1-, 2-, and 3-bedroom residences priced from $499,900 to $5.3 million, offer glamorous views all across Miami and Biscayne Bay. With lavish interiors designed by Yabu Pushelberg, the opulence and allure of its exterior is mirrored within. Private elevators, custom Italian kitchens with top-line appliances, and luxurious bathrooms only elevate the eminent duo's design, and reinforce the elegant and exclusive ambience inside each residence.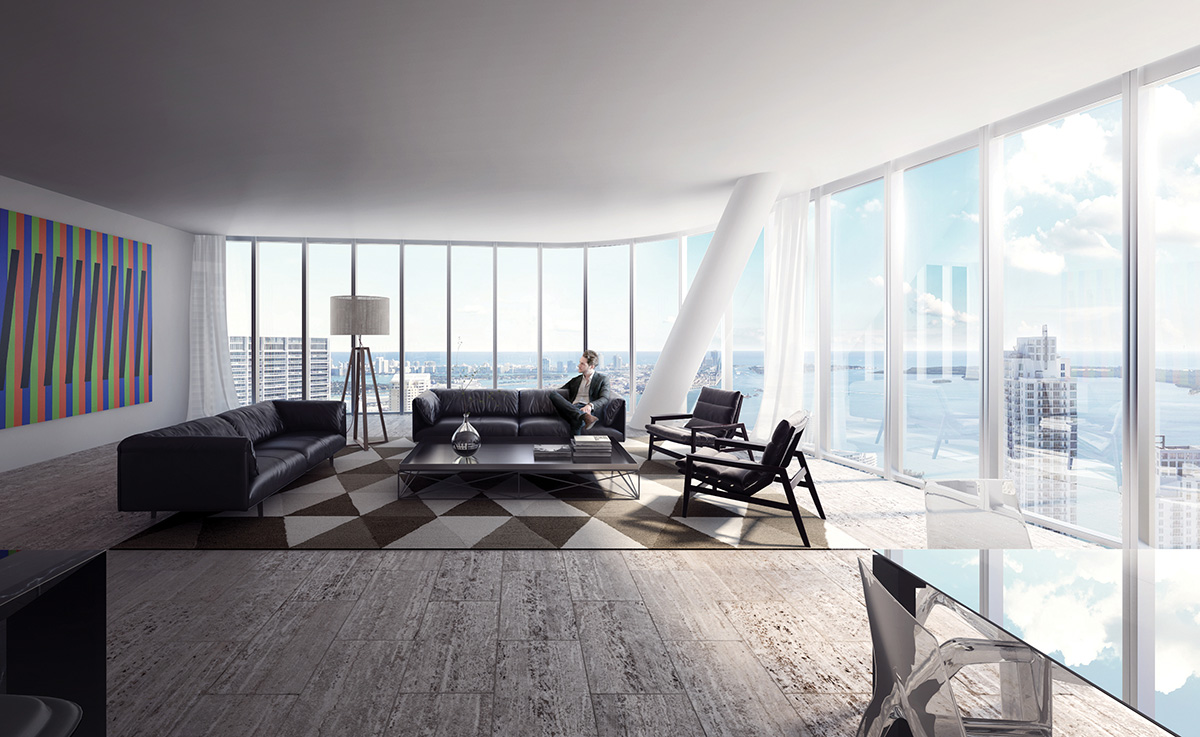 The comprehensive, personalized and enviable list of VIP services offered at SLS LUX are programmed to sync with the building's hi-tech core, making all services readily accessible from personal smart and touchscreen devices. Once the custom SLS LUX app is downloaded, residents will have access to concierge services such as the ability to arrange for tickets to shows and sporting events, book private party catering complete with white-gloved service, or even select a table at one of the on-site restaurants. The dining choices will include a ground floor restaurant by celebrated Chef Katsuya Uechi and a cocktail lounge by SBar.
"SLS LUX offers the perfect mix of comfort and excitement within an exclusive oasis nestled within the busting streets of Brickell."
Tennis, soccer and bocce courts further add to the enticing in-building amenities. When it's time for a relaxing day at the beach, residents can whisk away in the property's provided limousine for exclusive access to the hottest club on the beach, the Hyde at SLS Hotel South Beach. There, lounges, cabanas and other elite privileges await, including beach/pool towel service, as well as delectable snacks and cool beverages.
The SLS brand is known worldwide amongst travelers looking for a sophisticated getaway. When Miami inevitably draws them in, SLS LUX will be their go-to for the perfect mix of comfort and excitement — an exclusive oasis prominently nestled within the bustling streets of Brickell. Guests and residents can expect to enjoy private rooftop pool terraces, restaurants overseen by a celebrity chef and VIP access to the world's most comprehensive spa & wellness facilities. This development also provides indoor and outdoor play areas for children, as well as on-demand pet services. No detail is left to chance when it comes to pleasing cosmopolitan residents, their guests, friends and family.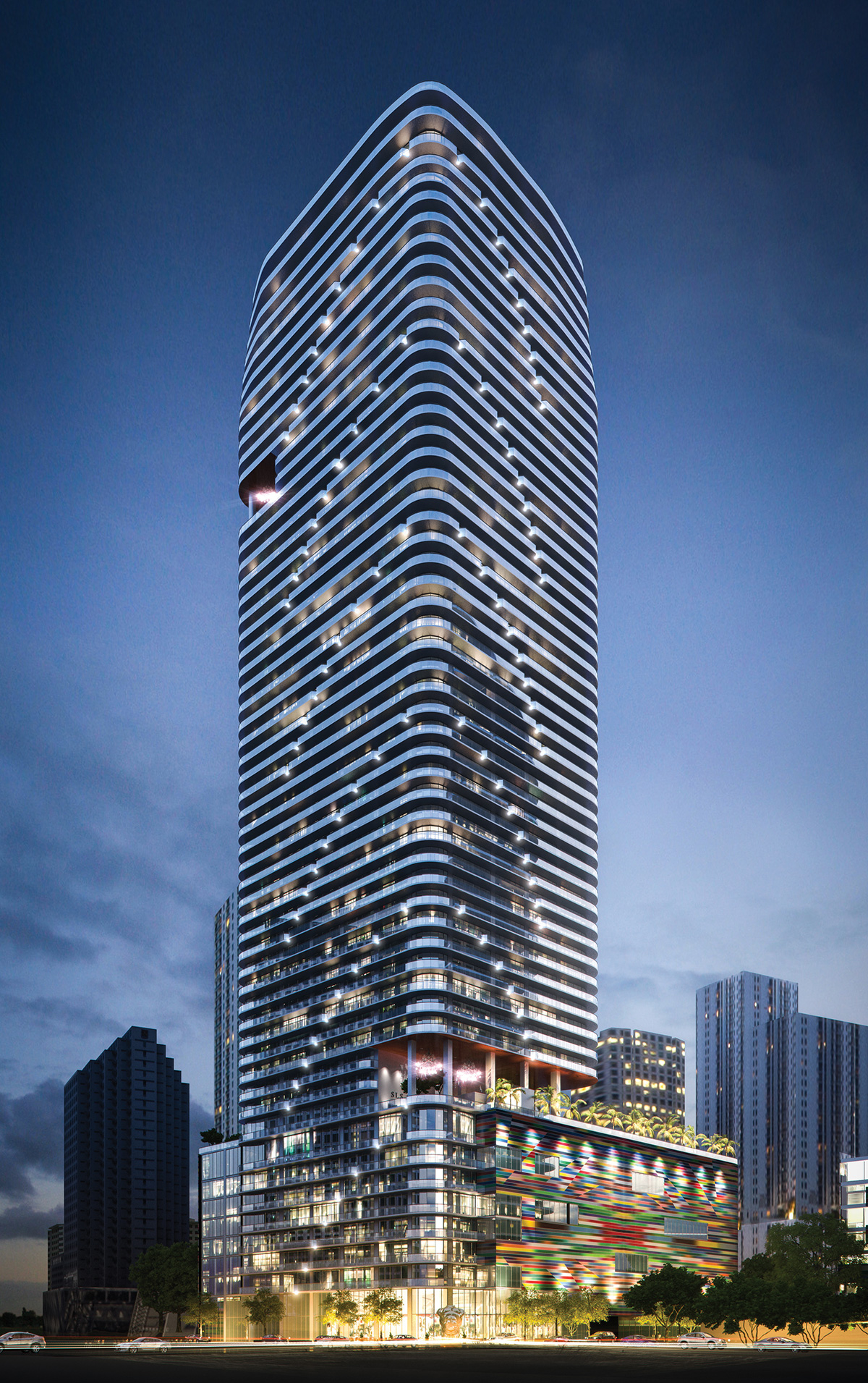 "The market for a combined hotel and residential product that's lifestyle-driven in nature yet offers the finest in bespoke services and amenities has grown rapidly over the past decade," says Sam Nazarian, Founder, Chairman & CEO of sbe, a global hospitality and real estate company that develops, manages and operates award-winning hotels, residences, restaurants and nightlife venues around the world. "The SLS Hotels brand is uniquely positioned to meet that demand — and Miami is the perfect setting for the latest exciting chapter."
The first SLS LUX was introduced earlier this year in Las Vegas — one of the 3 towers that comprise the 1,600-room resort and casino complex.
"At SLS LUX, no detail is left to chance when it comes to pleasing cosmopolitan residents, their guests, friends and family."
SLS Residences Brickell, an earlier residential and lifestyle collaboration by Pérez and Nazarian, is already sold out. Pitch-perfect for the burgeoning Brickell neighborhood, the development illustrates the pair's genius for identifying consumer tastes and desires, while fulfilling them to perfection. "SLS LUX is more than another exciting element of our brand," says Nazarian. "It's the result of listening to our community of guests and partners and tailoring a highly customized product that has the potential to redefine hospitality as well as residential options."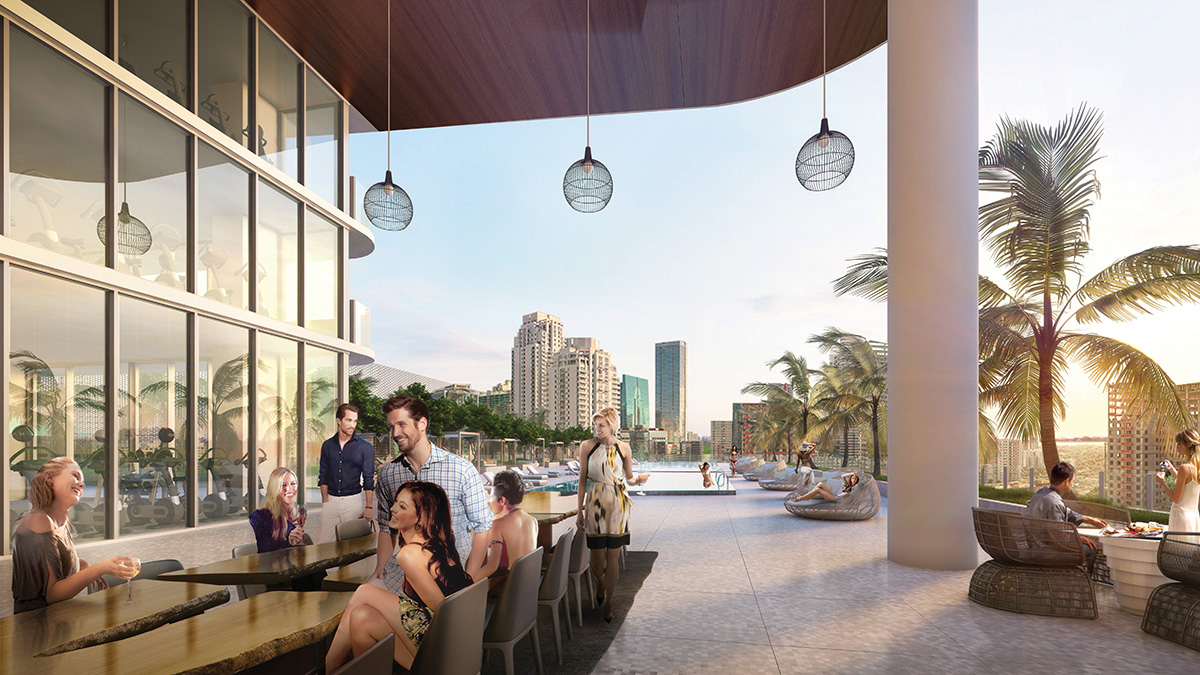 The unique strategy behind this successful partnership is confirmed by Carlos Rosso, President of The Related Group's Condominium Division. "We are completely committed to developing properties that energize and celebrate innovative architecture while creating new ways to live," he says. "By working with world-renowned architects, designers and artists, we are enhancing the entire community."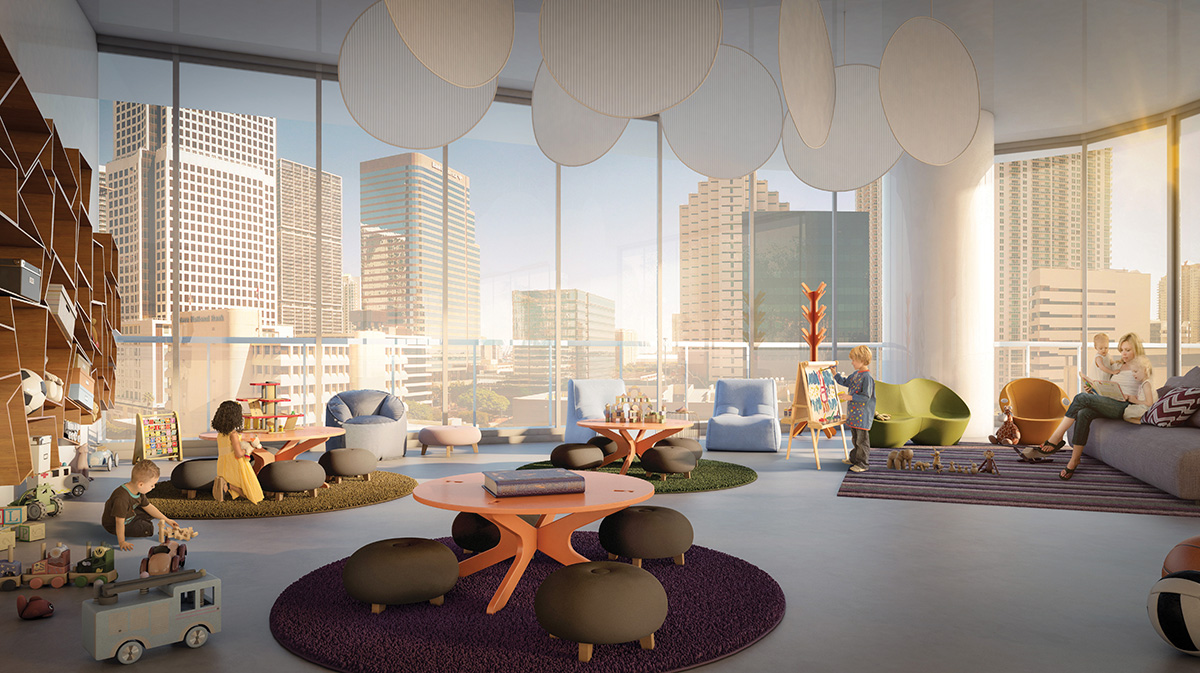 At SLS LUX, design superstars George Yabu and Glenn Pushelberg have also been engaged to craft the double-height lobby and other public areas. The overall architecture is under the direction of Arquitectonica's celebrated Founding Principal Bernardo Fort-Brescia. "To be surrounded by world-class art is one of the greatest luxuries in life," says Pérez, whose name is on the Pérez Art Museum Miami (PAMM). For more than 3 decades, his companies have created residential developments and mixed-use centers that have forever changed South Florida's urban landscape with farsighted design, unprecedented amenities and original works of art created by contemporary masters.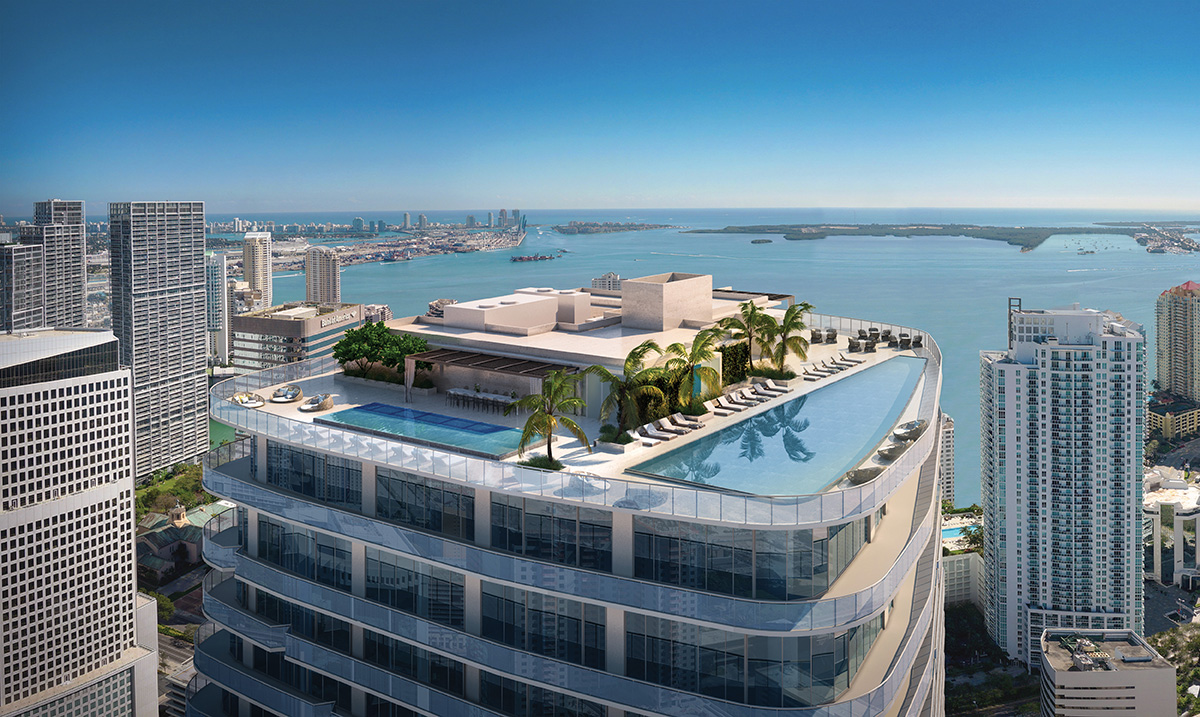 At SLS LUX, the artistic component will rise to a whole new level, with major pieces by Colombian-born Fernando Botero, Venezuelan Ana Isabel Martinez, Buenos Aires-based Artist Fabian Burgos and a host of other creative minds coming together to define the property's aesthetics. Additionally, curated installations of prestigious works from Pérez's personal collection will enliven common areas and enrich the daily lives of residents and visitors like never before.
To learn more about SLS LUX and the exclusive privileges and amenities it offers residents, stop in to the Sales Gallery at 801 S. Miami Ave., call 305.521.1577 or visit them online at SLSLUX.com.