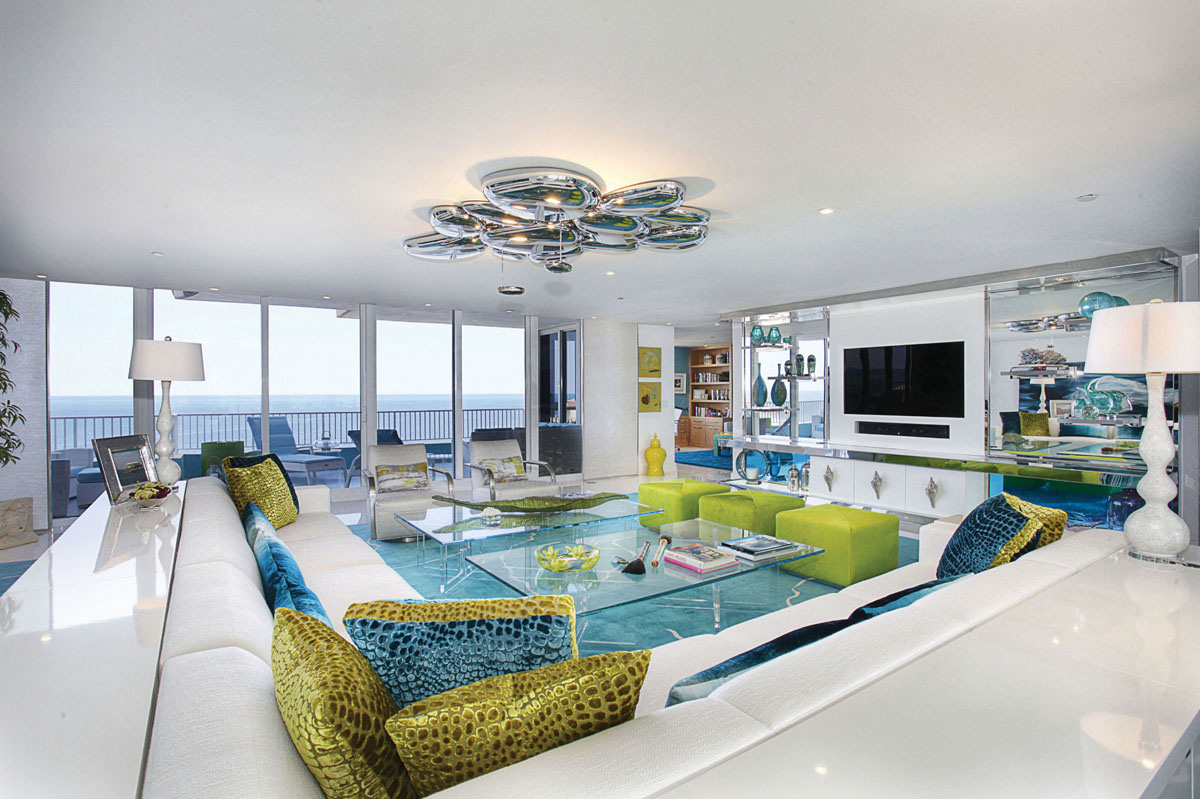 Instead of smaller, more defined spaces, a great room floorplan opens views to the ocean, bay, sunsets & city lights. The inspiration for the living room is the spectacular view from the 20th Floor. The aqua waters, blue sky, soft sand and white clouds envelope this room that features a "modern beach" style with glamorous accents.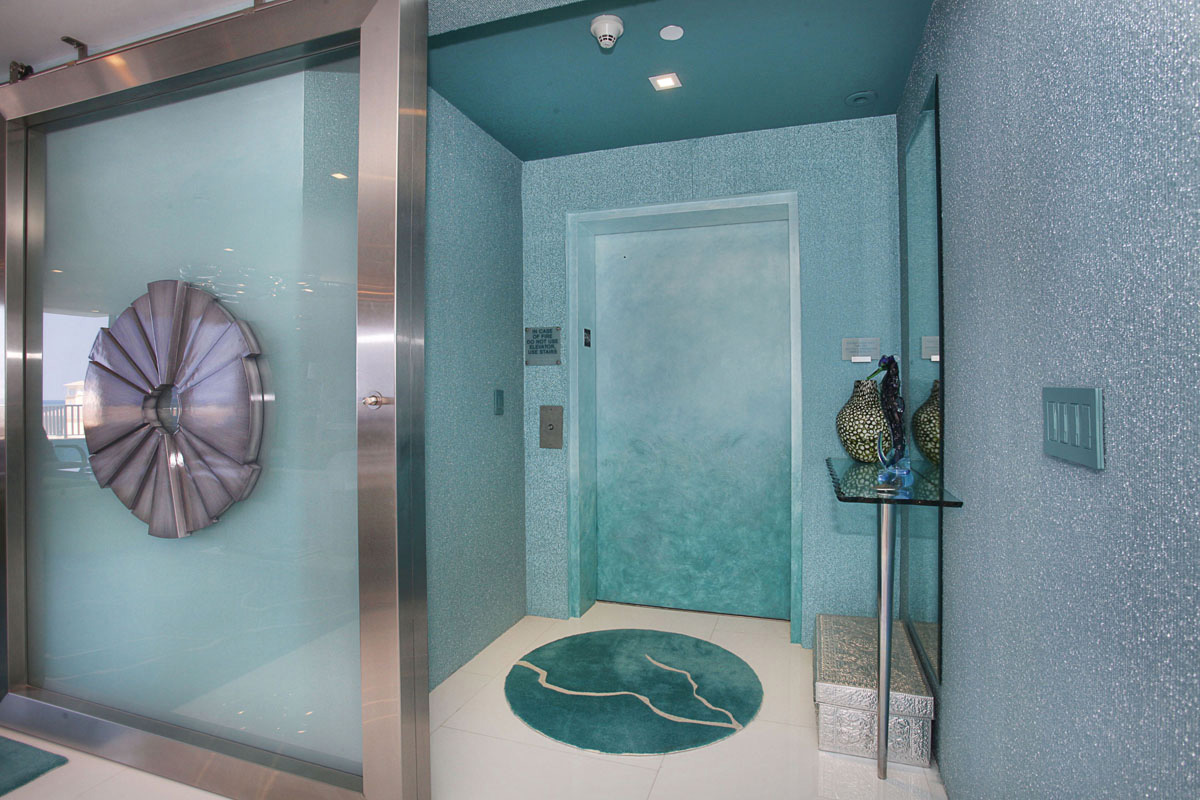 The private elevator delivers the homeowner and their guests to the amazing foyer, an artful space of bright colors, distinctive materials and a custom front door.
Moving from one space to another, one can see this home was constructed to the highest standards, using state-of-the-art materials & techniques to create a one-of-a-kind, world-class residence.
The open kitchen features multiple preparation stations for a gourmet cook, and is ideal for entertaining family & guests on any occasion.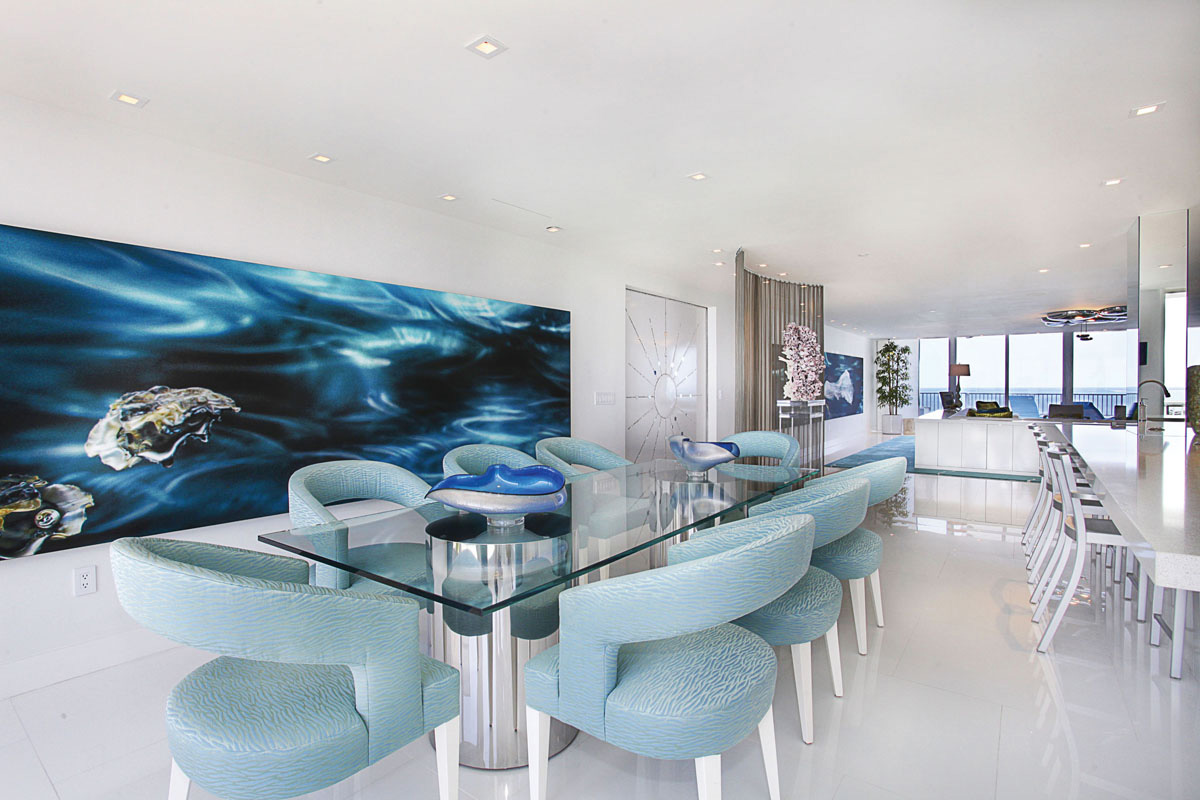 The dining area is casual enough for breakfast, yet ideally suited for elegant entertaining.
The cozy breakfast room offers the most spectacular views over Biscayne Bay and the Miami skyline.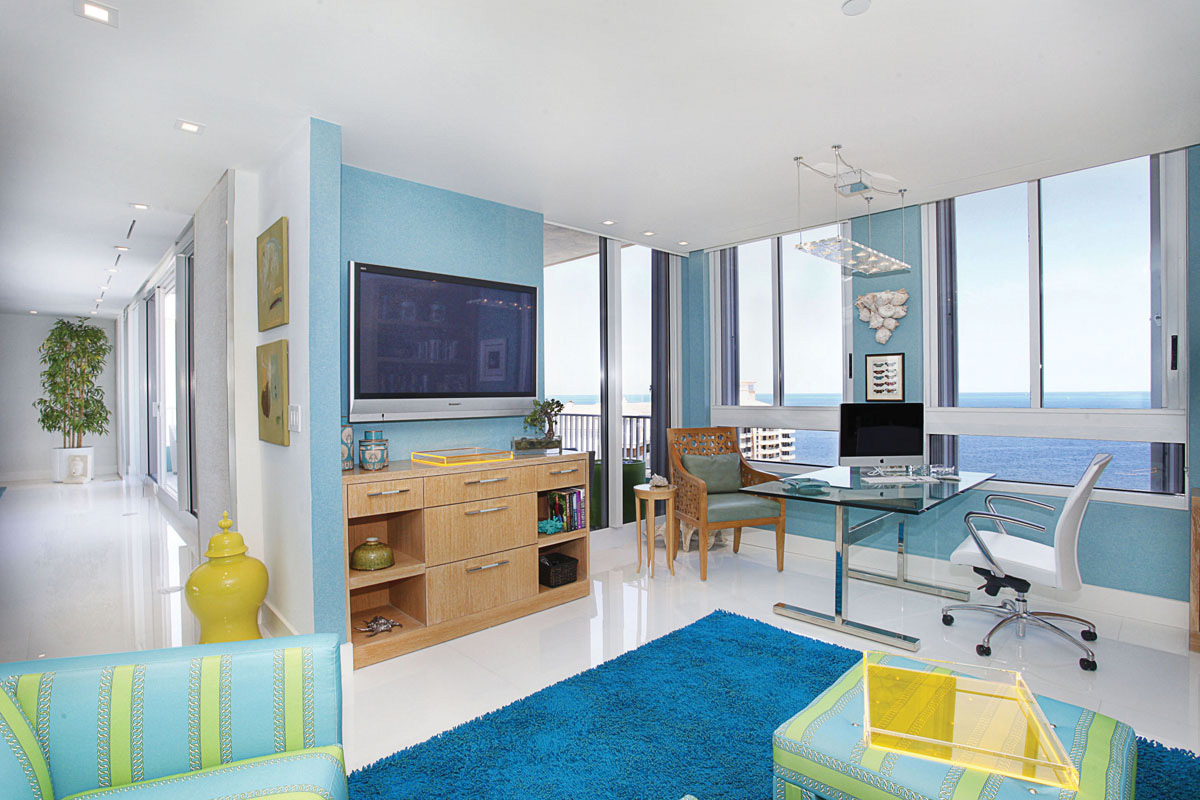 The multifunctional office/den/family room capitalizes on the breathtaking views of the Atlantic Ocean.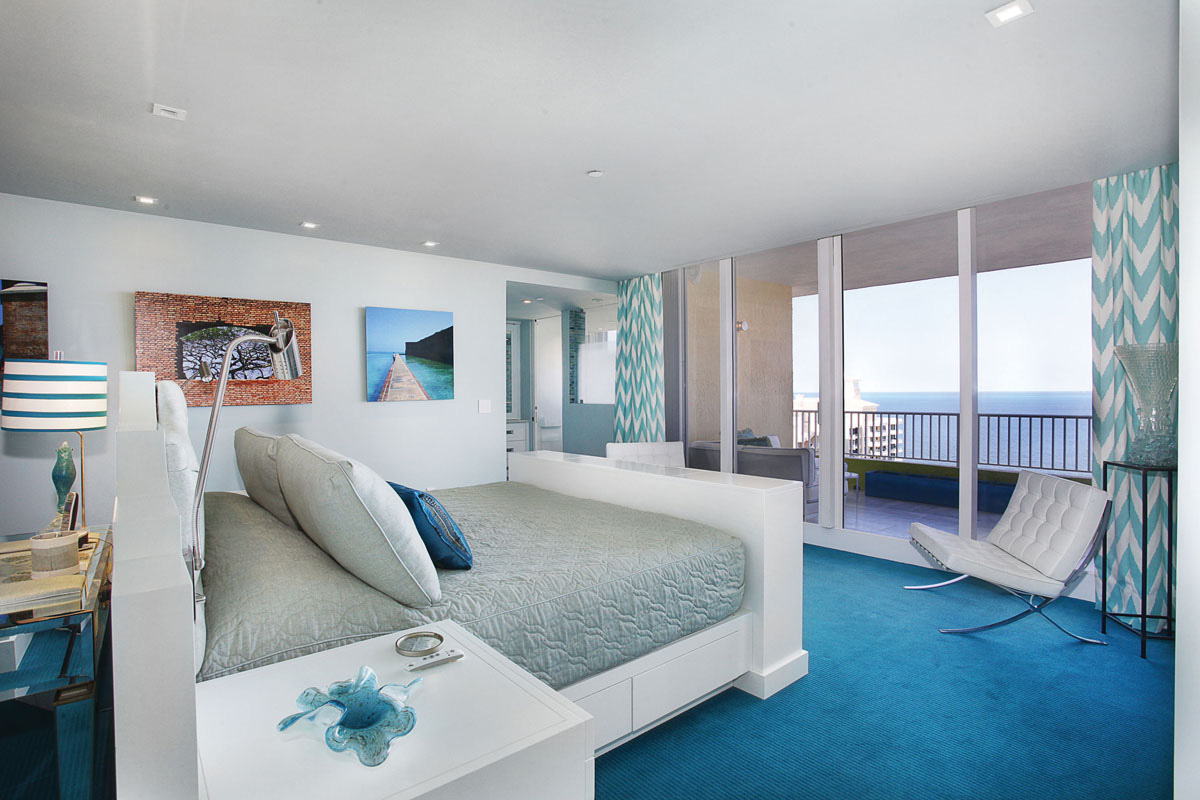 The minimalist design of the master bedroom lends itself to rest and relaxation. The entire palette of this residence is aqua & crystal whites, mimicking the incredible South Florida sky.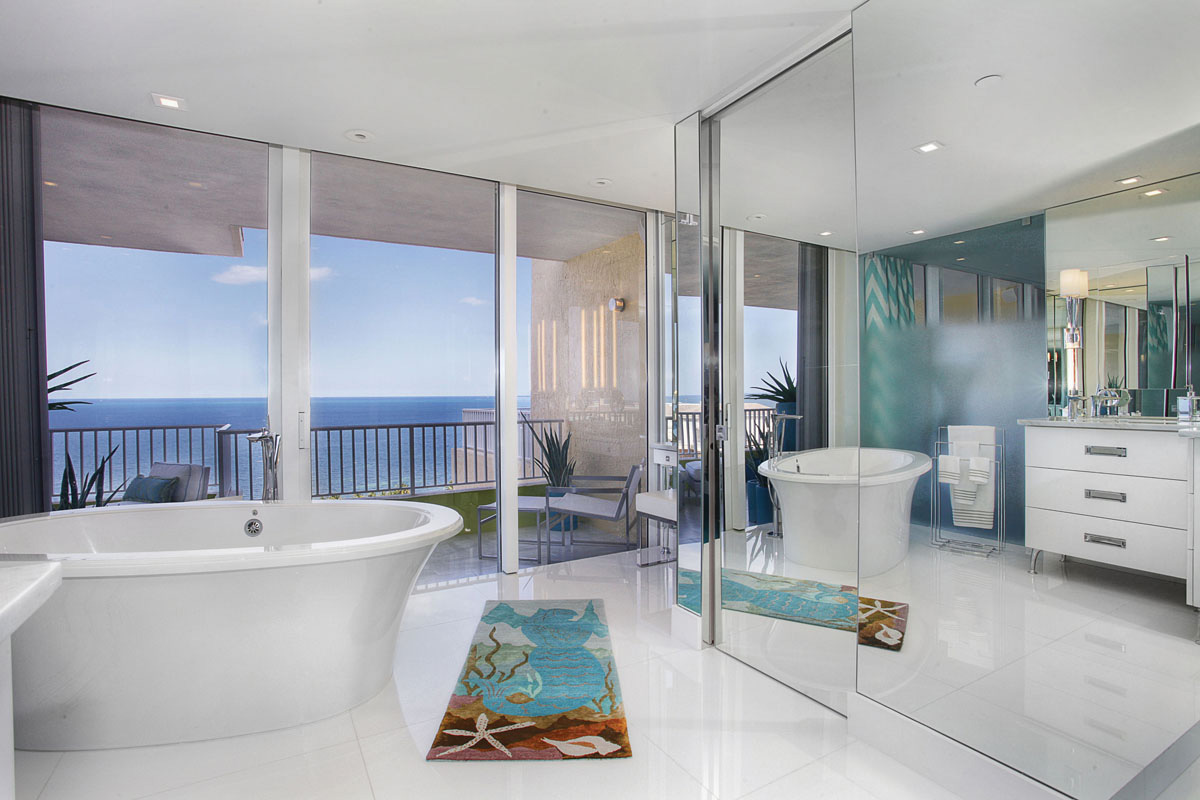 The bright and airy his-and-her bathrooms are anchored on each side of the master suite. Both were custom-designed and offer stunning views.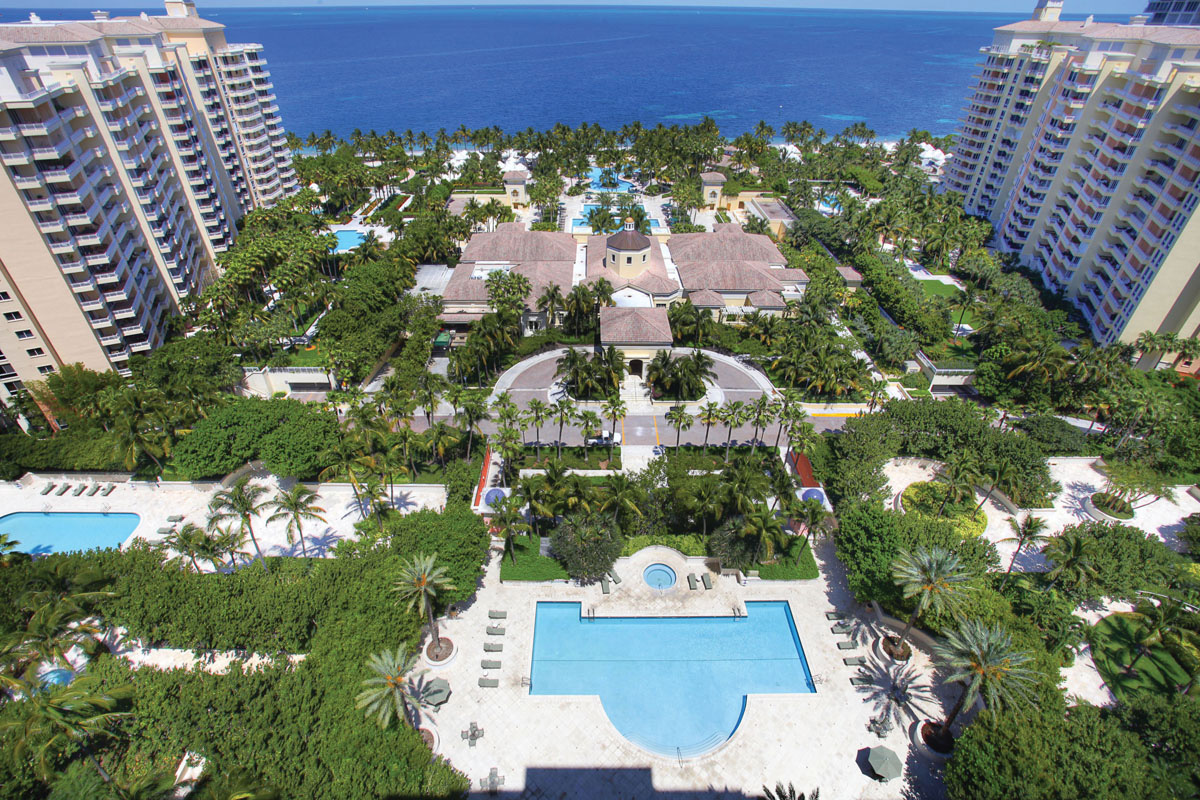 This sleek, modern 5100+ sq. ft. penthouse communes seamlessly with the lush landscape and the best Mother Nature has to offer.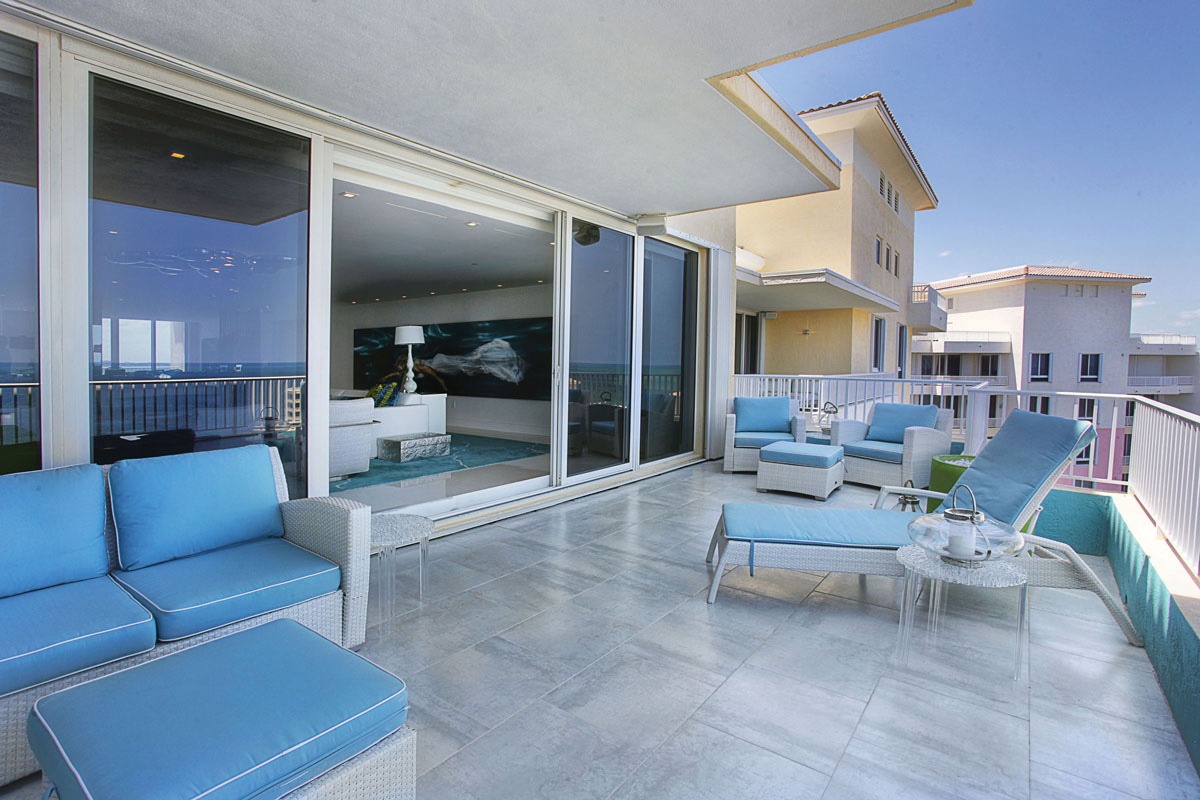 The 4 large terraces bring each room to life with natural beauty and allow its occupants to become one with the water, aquamarine hues and orange sunsets!