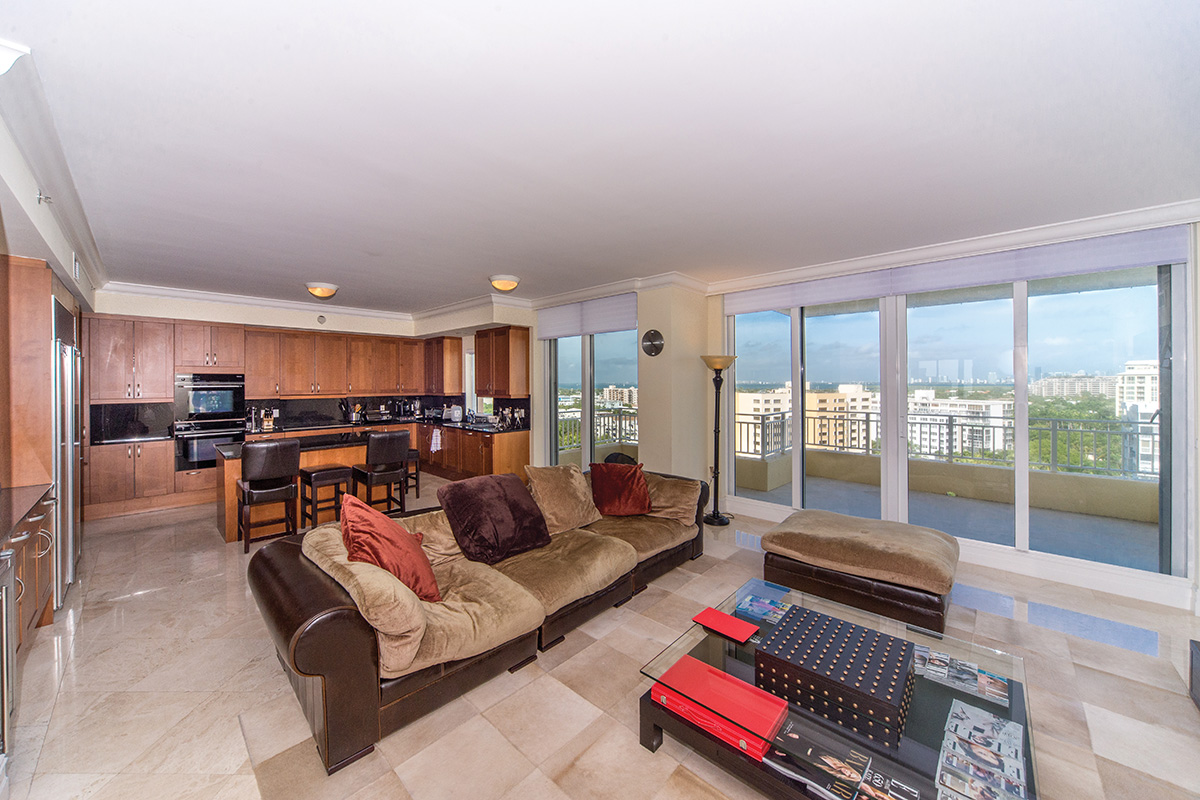 Above: The family room is filled with natural light and adjacent to the open kitchen where you can enjoy views of Miami's skyline.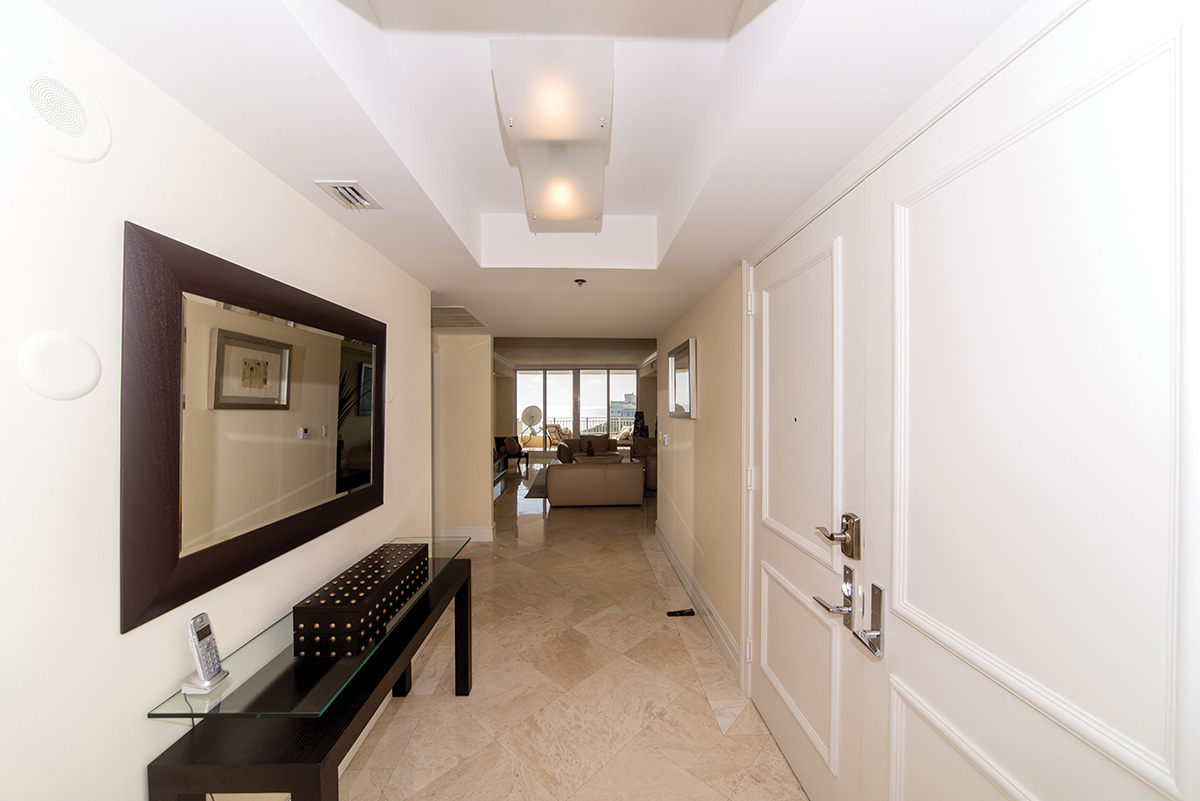 Below: A private elevator leads into this double door entrance welcoming you into the comforts of home.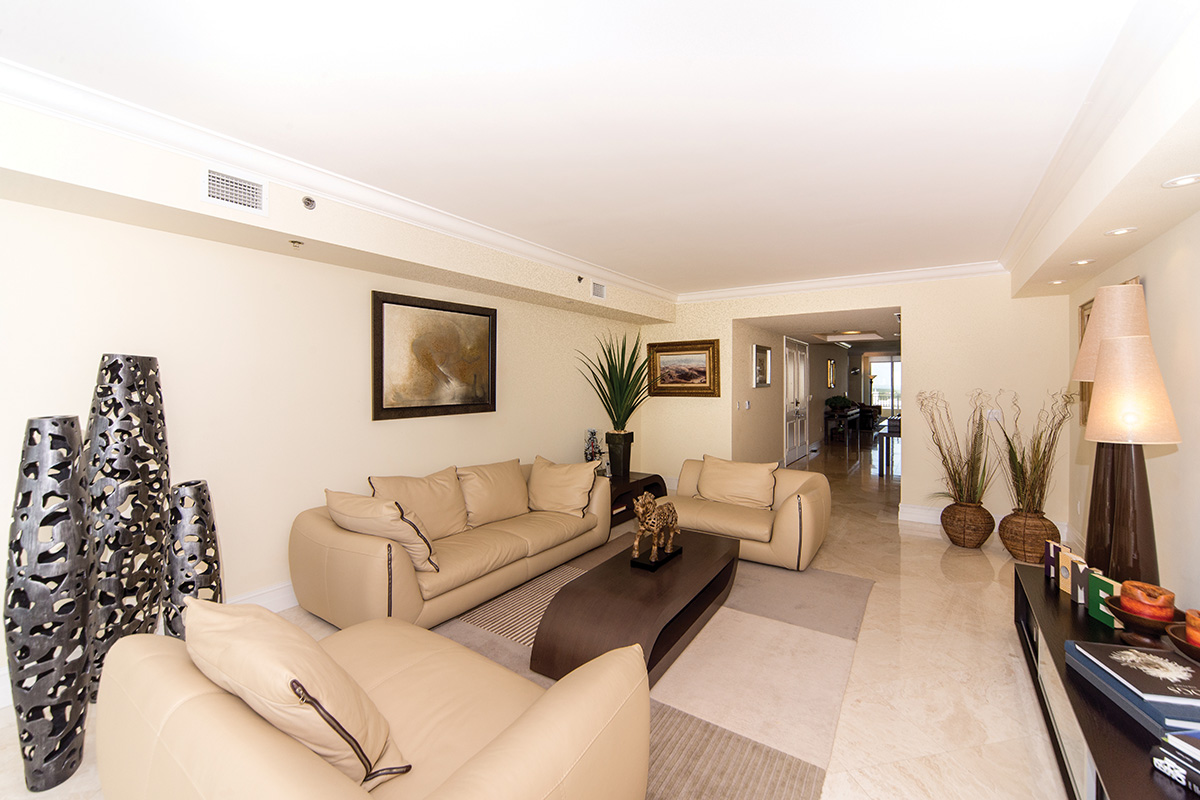 Opposite, Above: The warm and cozy living room invites you to enjoy expansive direct views of the ocean.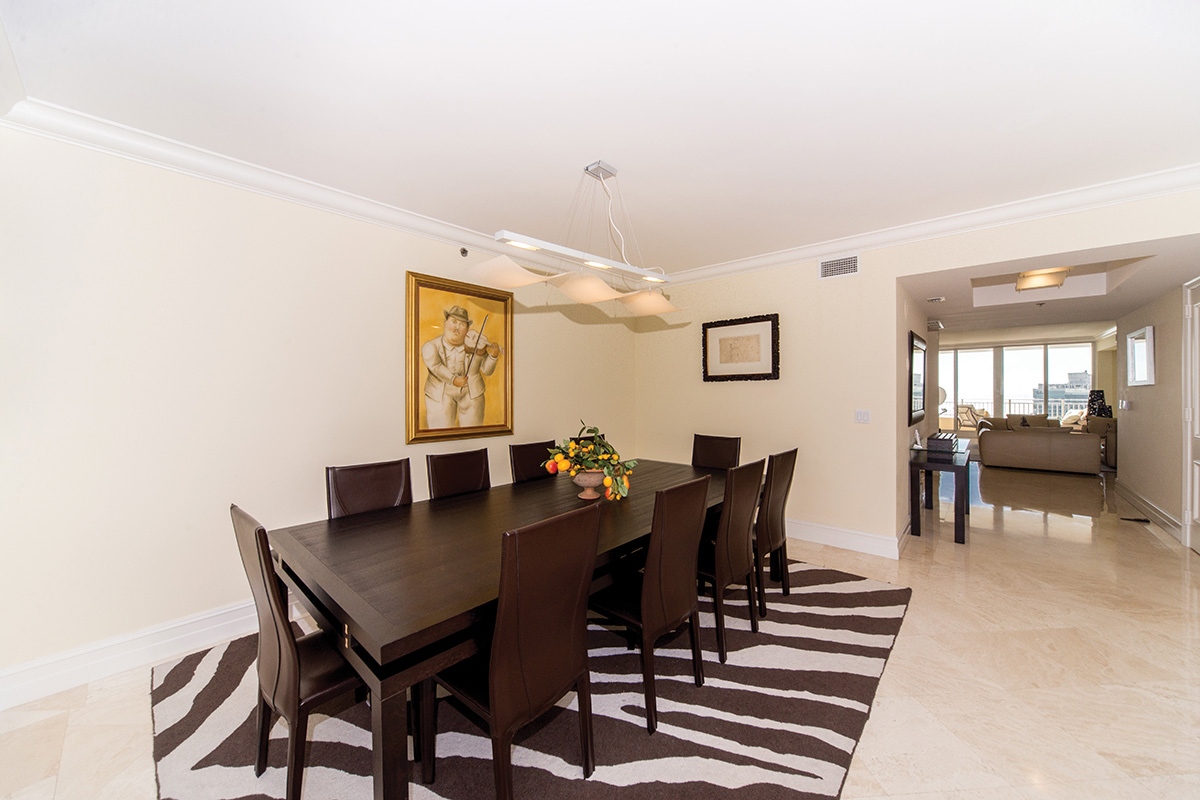 Opposite, Below: This charming and inviting formal dining room is the ideal setting for family gatherings.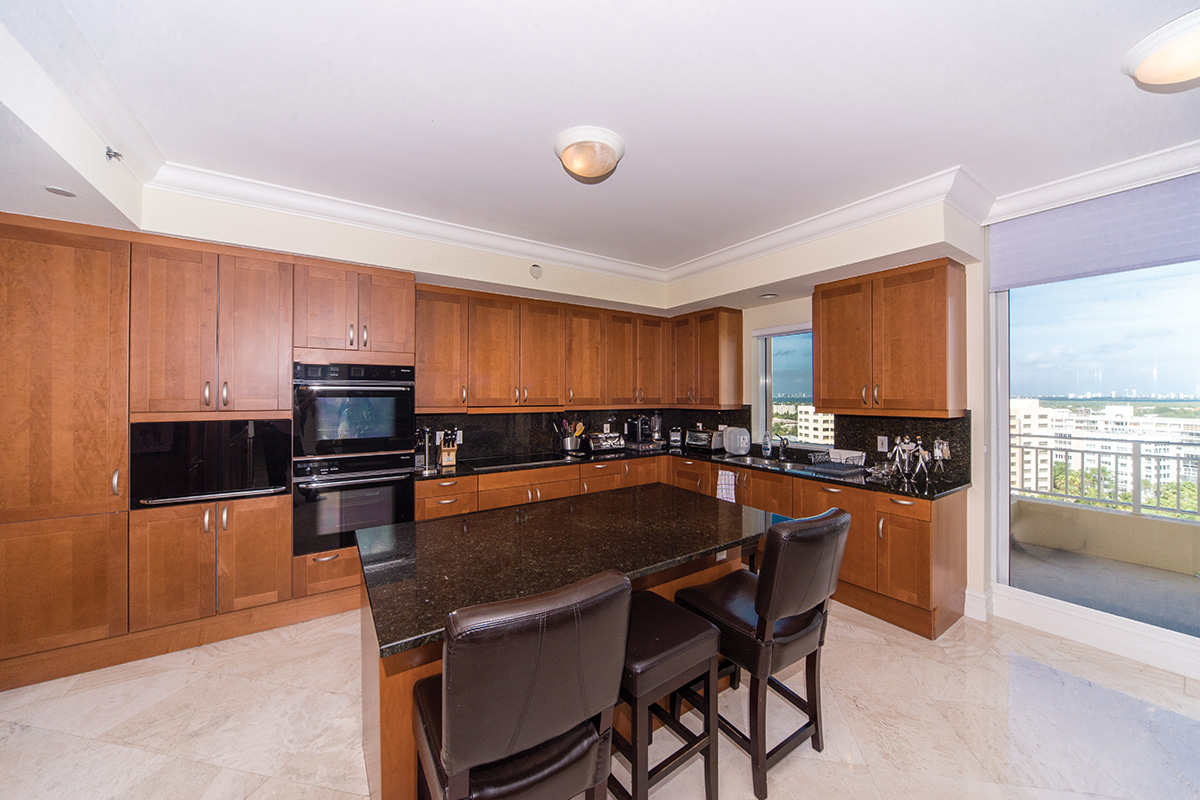 Above: This spacious kitchen features Italian cabinetry, a floating island, wine cooler, double oven and top-of-the-line appliances.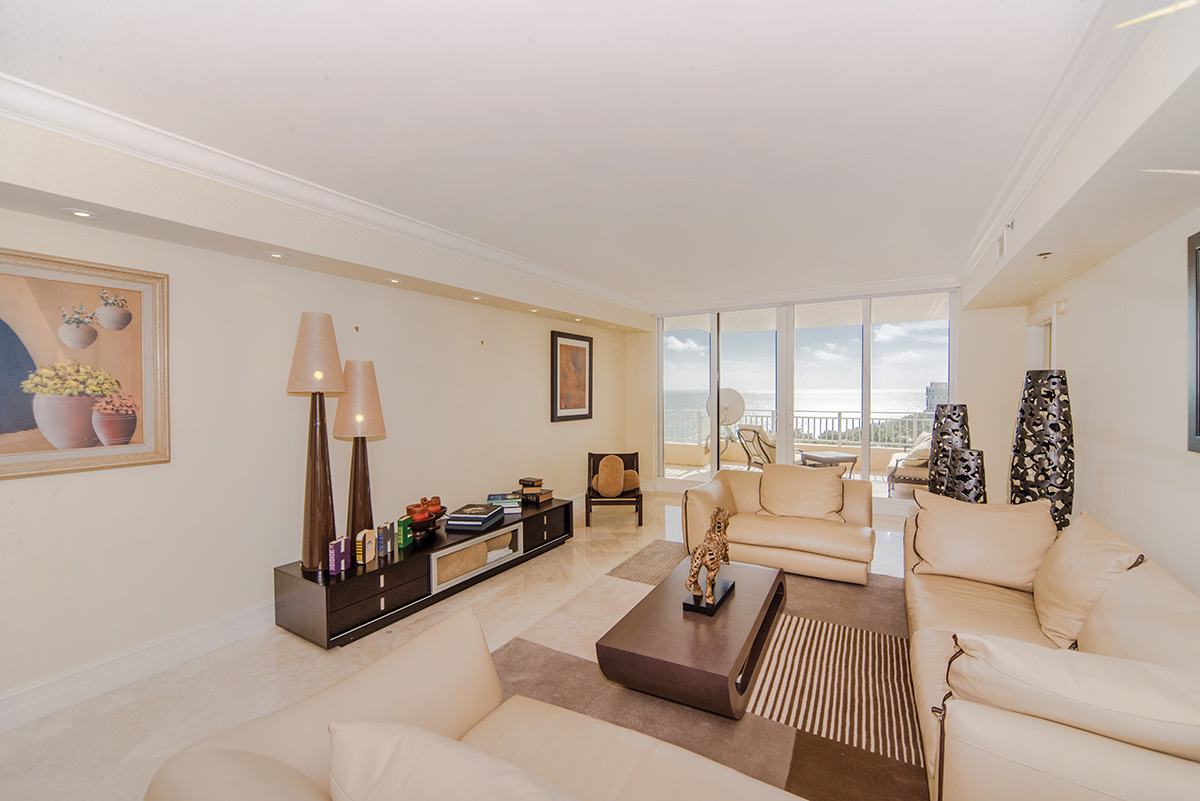 Below: The living room faces the ocean and has an expansive balcony area.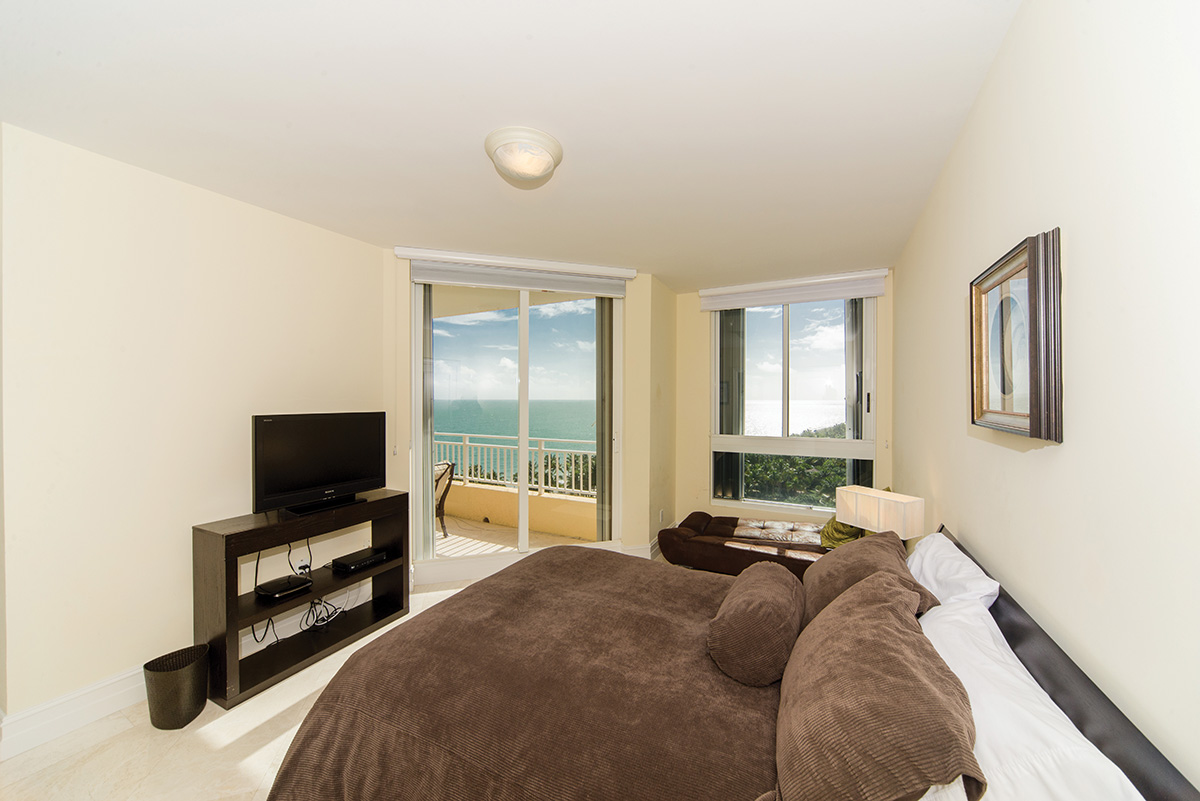 Opposite, Above: Enjoy direct ocean views from this comfy guestroom.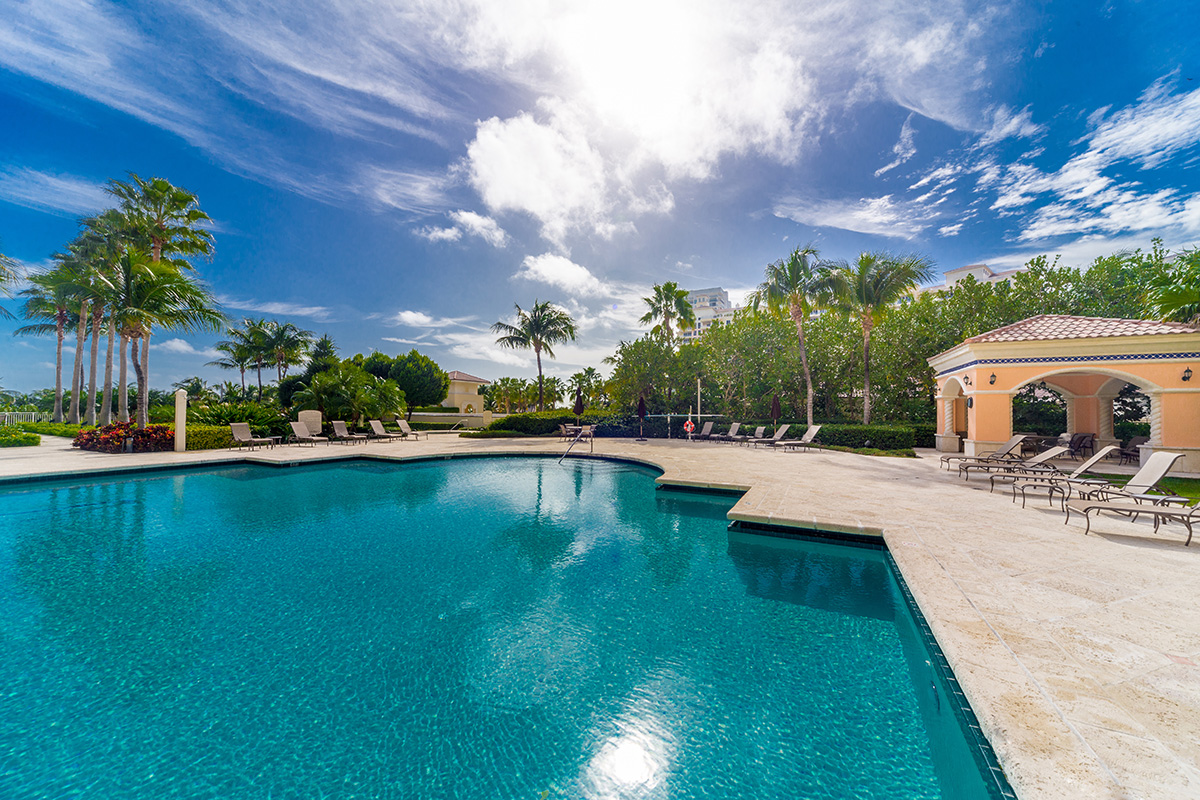 Opposite, Below: The refreshing community pool is surrounded by lush vegetation and beautiful landscaping.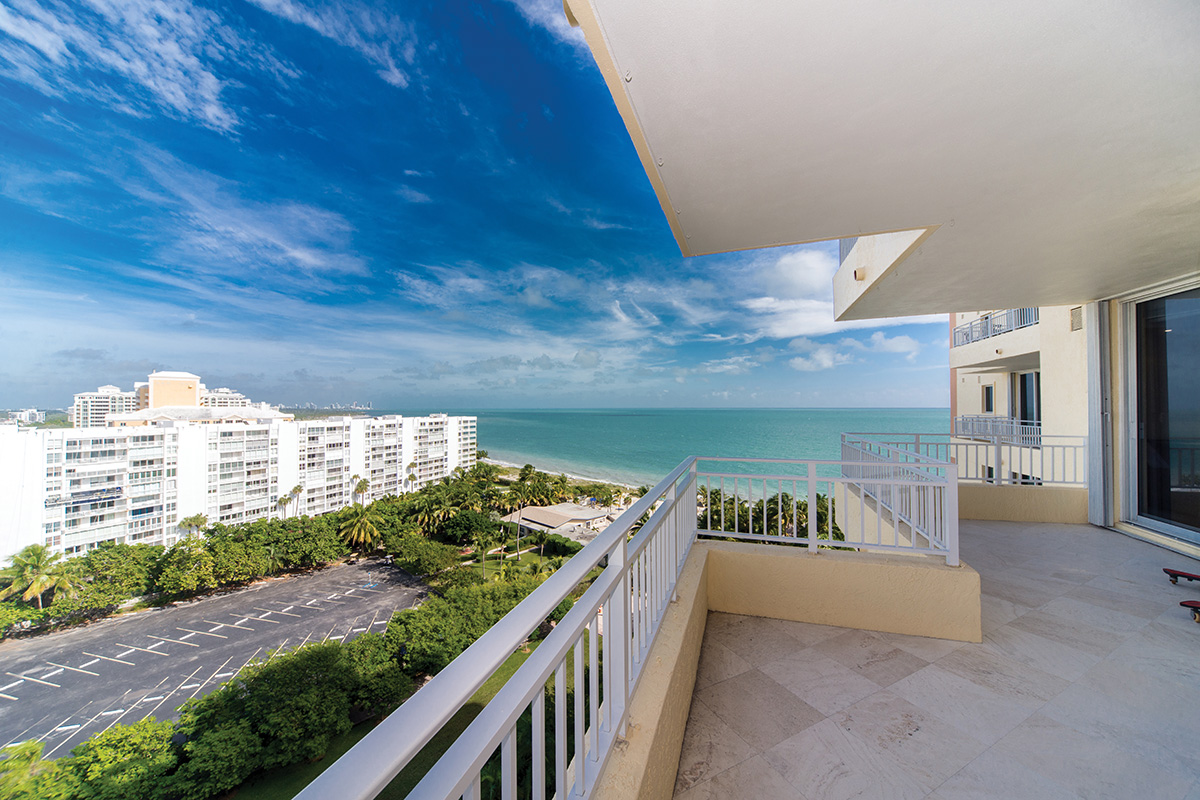 Above: The family room and kitchen lead to this huge terrace overlooking the beach and ocean that's perfect for entertaining.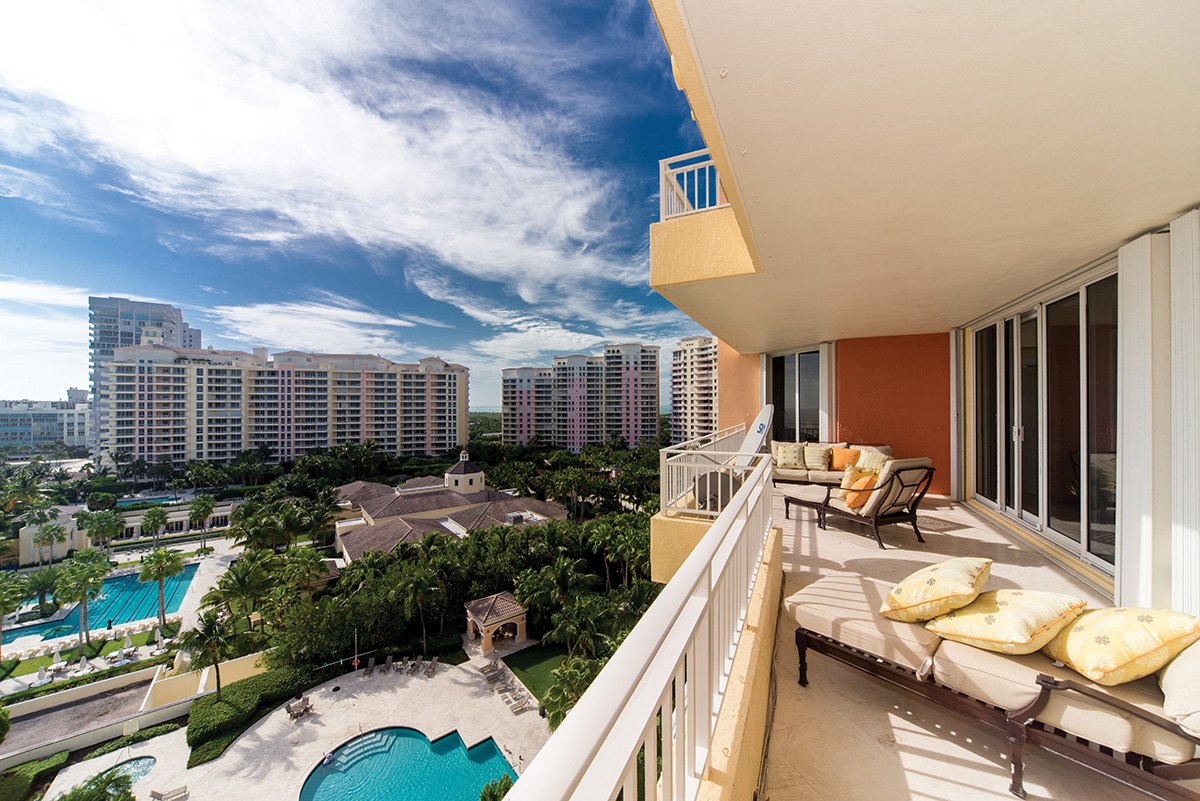 Below: A flow-through floorplan lets you enjoy East and West views from both terraces.