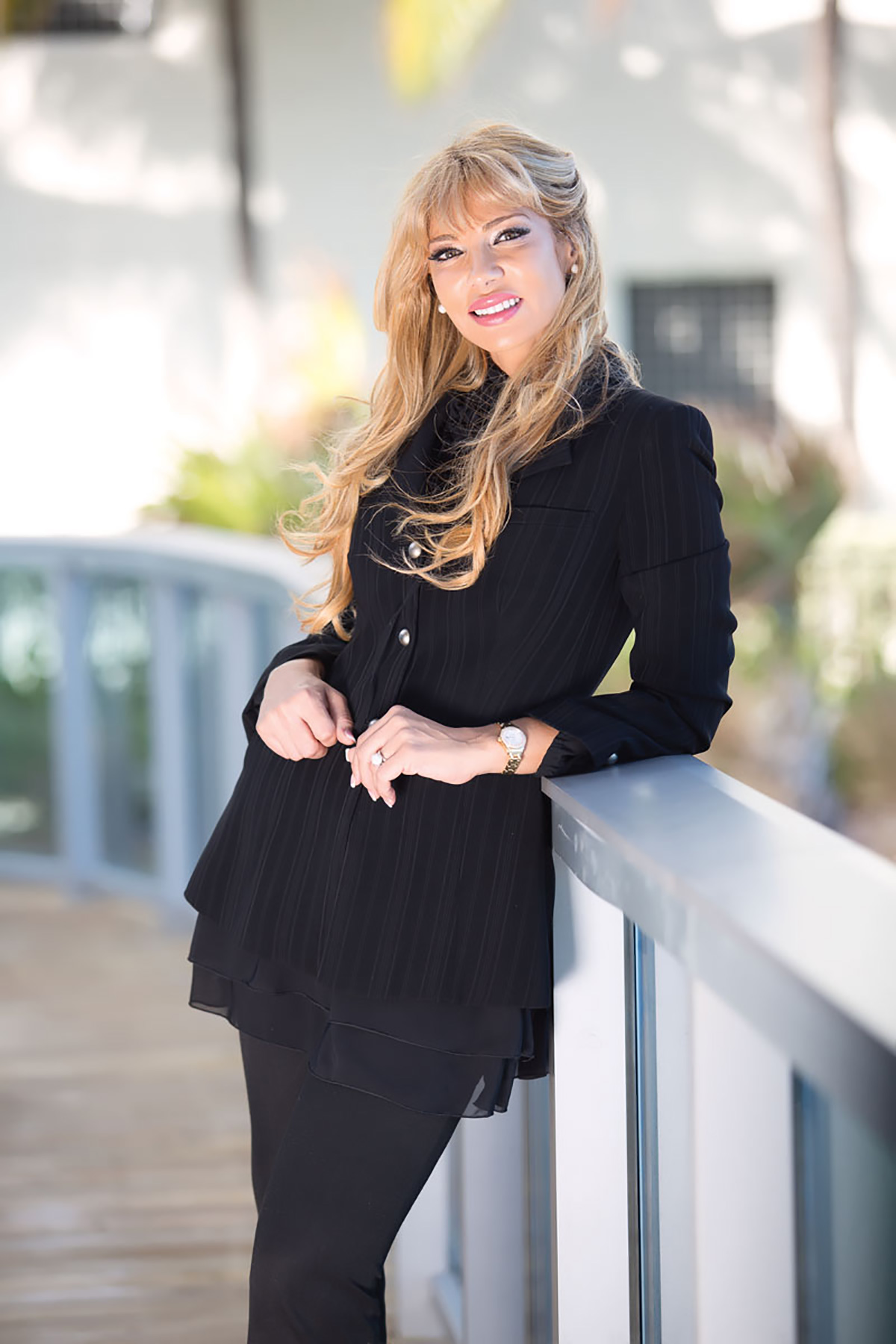 Carina Vanessa Radonich
Venegas International Group
786.486.2775
Carina@CarinaRadonich.com
VenegasInternationalGroup.com
Carina Radonich's passion for the real estate industry started early, at the side of her father, well-known Argentinian Architect Ruben Francisco Radonich. "I grew up looking at floorplans and always knew that one day I'd go on to sell properties," she says. And since getting her real estate license in 2001, that's just what she's done, to the tune of more than $400 million in properties for the likes of The Trump Organization and Steve Sandler Group. Her last couple of sales alone at Château Ocean Residences totaled $10 million. But Radonich doesn't just sell: She also creates. With her husband, Ariel Tomat, she runs Finish My Condo, one of Miami's top general contracting companies. "In my spare time, I like to visit some of the spectacular projects we're working on," she says. "It's exciting to see the final result that looks like a real masterpiece." But all these successes are only part of the appeal for Radonich. "Just knowing that my clients' homes are where their memories are made is the most fulfilling part of my career."
Dream Feature: "Selling prime properties is all about oceanfront views. I believe that oceanfront properties are a vanishing commodity, and we must take advantage of these limited assets."
Advice For Buyers: "Be very diligent in researching all of the comparable properties in the surrounding areas, and remember that prime location is everything."
Advice For Sellers: "If you want to sell your property quickly, then you need to establish a realistic market price."
Predictions For 2014: "I believe that the trend is for the market to be on the upswing, and all the best is yet to come!"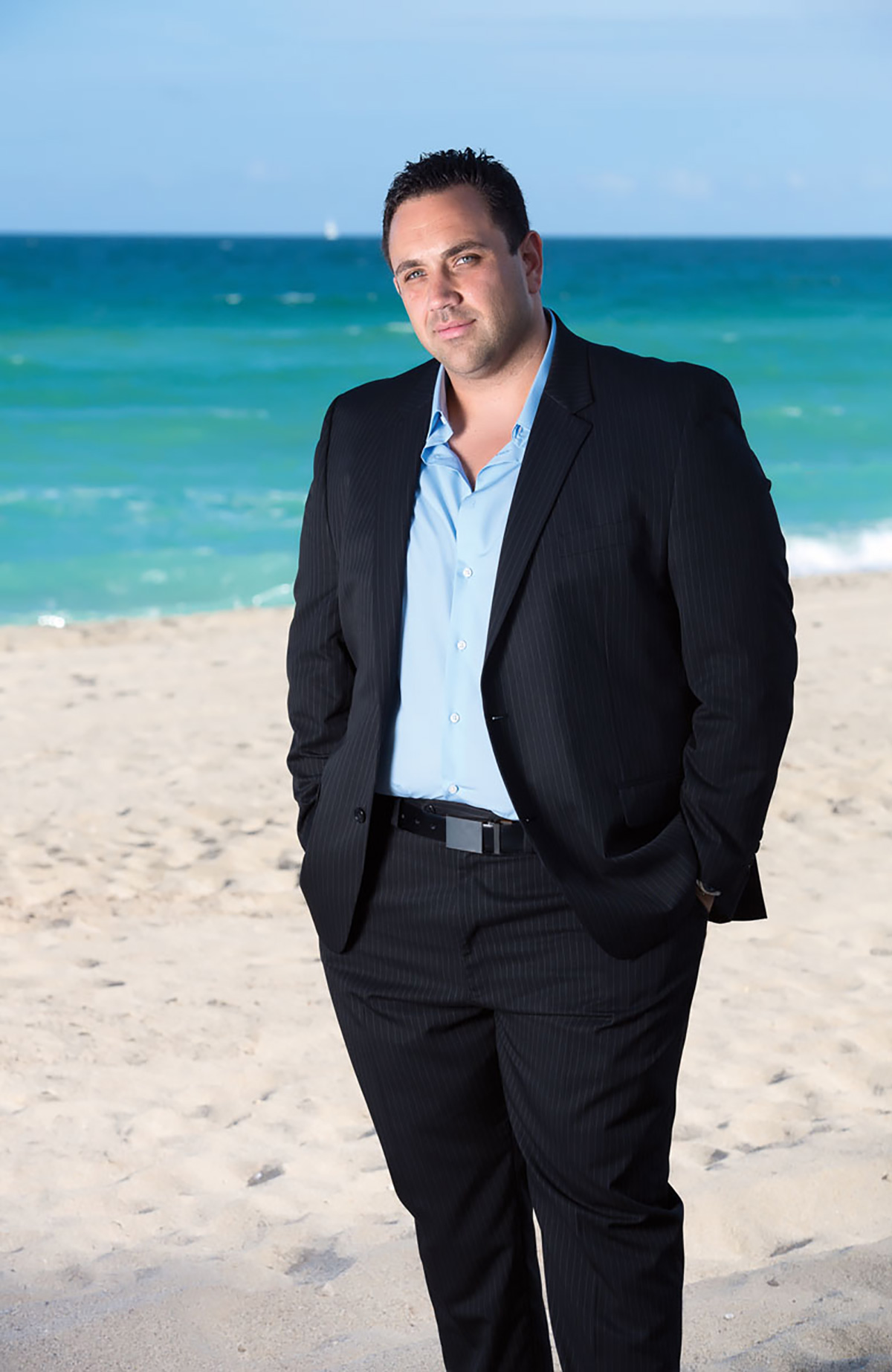 Jean Carlo Danies
Venegas International Group
786.389.6888
JeanCarlo@VenegasInternationalGroup.com
VenegasInternationalGroup.com
This past year with Venegas International Group, Jean Carlo Danies sold millions of dollars in luxury high-rise condos in Brickell and Downtown, including pre-construction units — an achievement that made him one of Venegas International Group's top producers. "I work non-stop," he admits. "There's no such thing as a vacation for me." That hard-work ethic is even more important in a market with increasingly high demand. Danies has worked with everyone from professional baseball, basketball and football players to international developers and even a prince. "All my clients are unique," he says. "Everyone has different taste and opinions. We have a vast global network of clients buying real estate in Miami," he notes. "I always take the time to educate my clients on recent sales in the area and convince them to send the highest and best offer they can while still making a solid investment."
Dream Feature: "A penthouse with 360-degree intracoastal views."
Advice For Buyers: "If you find something you like, send your highest and best offer. There's a bidding war on all properties and you don't want to lose the one you love for a couple thousand dollars, especially if you can afford it."
Advice For Sellers: "Price it right. I recommend pricing lower than your competition. This will give you multiple offers on your property and possibly get you more than what you expected."
Predictions For 2014: "Expect a lot more construction in Miami. Prices will continue rising as the city further develops into an even more desirable cosmopolitan metropolis."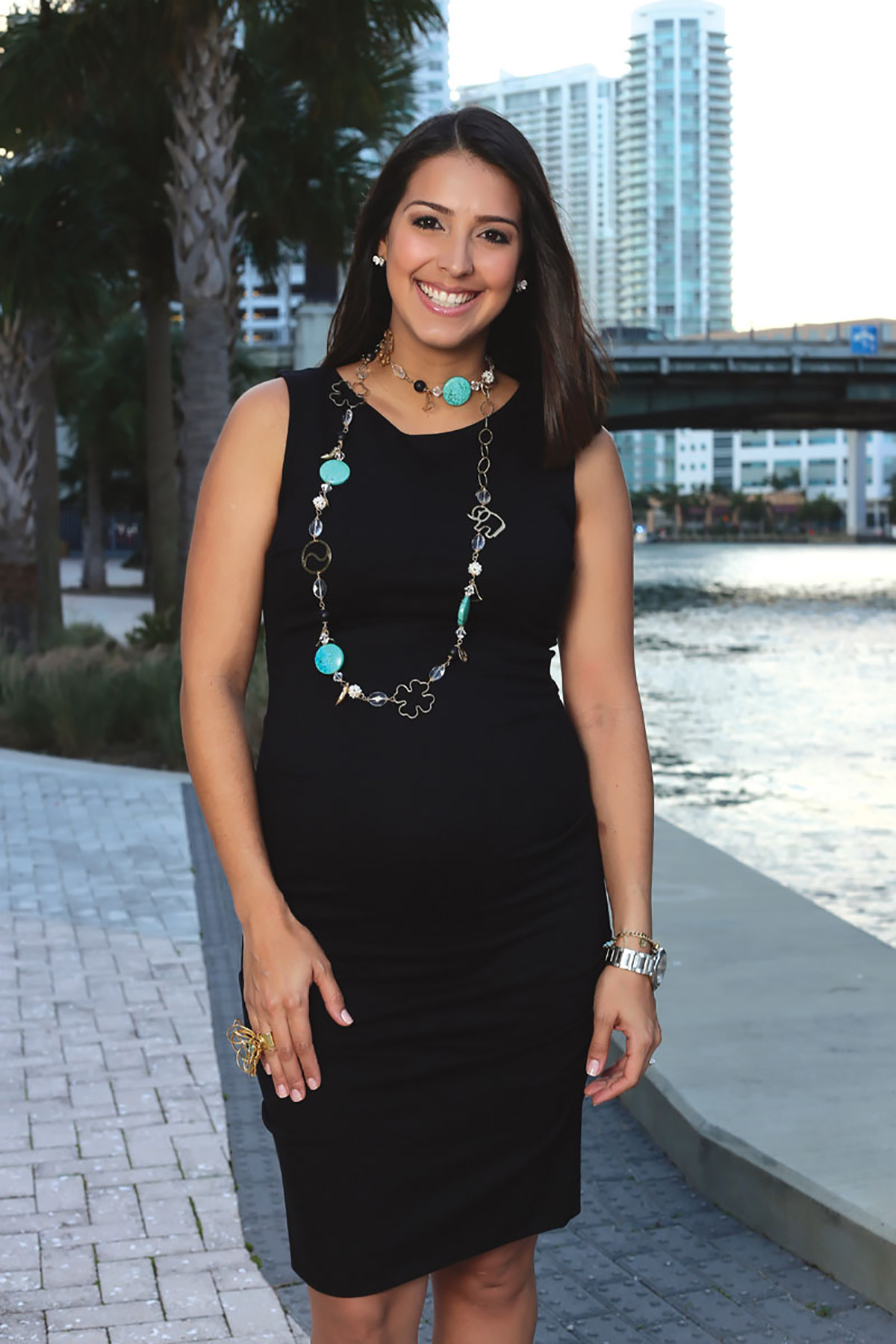 Alejandra Castillo
Fortune Development Sales
& Related Realty
786.327.9995
ACastillo@Fortune-Network.com
ParaisoBay.com / SLSBrickell.com / BaltusHouse.com
Alejandra Castillo feels privileged to be able to work with Fortune and The Related Group selling some of the top properties in Miami. A top-producing agent for their Icon Bay development, she's also working with SLS Brickell, Baltus House in The Design District, and the hot Paraiso Bay project in Edgewater. "Paraiso Bay has the best water views, wide balconies, an amazing beach club and over 2 acres just in its common areas alone," she says. "If you want to be living the urban, sophisticated Miami lifestyle, I have a variety of options and prices in the nicest locations in the city." Originally, Castillo planned to study real estate law, but a gig assisting the VP of Sales for Fortune Development Sales put her on a new course. "I knew real estate sales was the perfect fit for me," she says. "It's my passion!"
Dream Feature: "A big family room with high ceilings and an open kitchen…and if it has a beautiful view, that's even better."
Advice For Buyers: "Focus on finding what's important about a property that's in a great location at a fair market price."
Advice For Sellers: "First, to sell the property, you must also sell the neighborhood; Next, think about functional qualities vs. emotional qualities; and finally, price it right and stage it right!"
Predictions For 2014: "The real estate market will keep growing; plans are actually reality now, with pre-construction buildings now standing.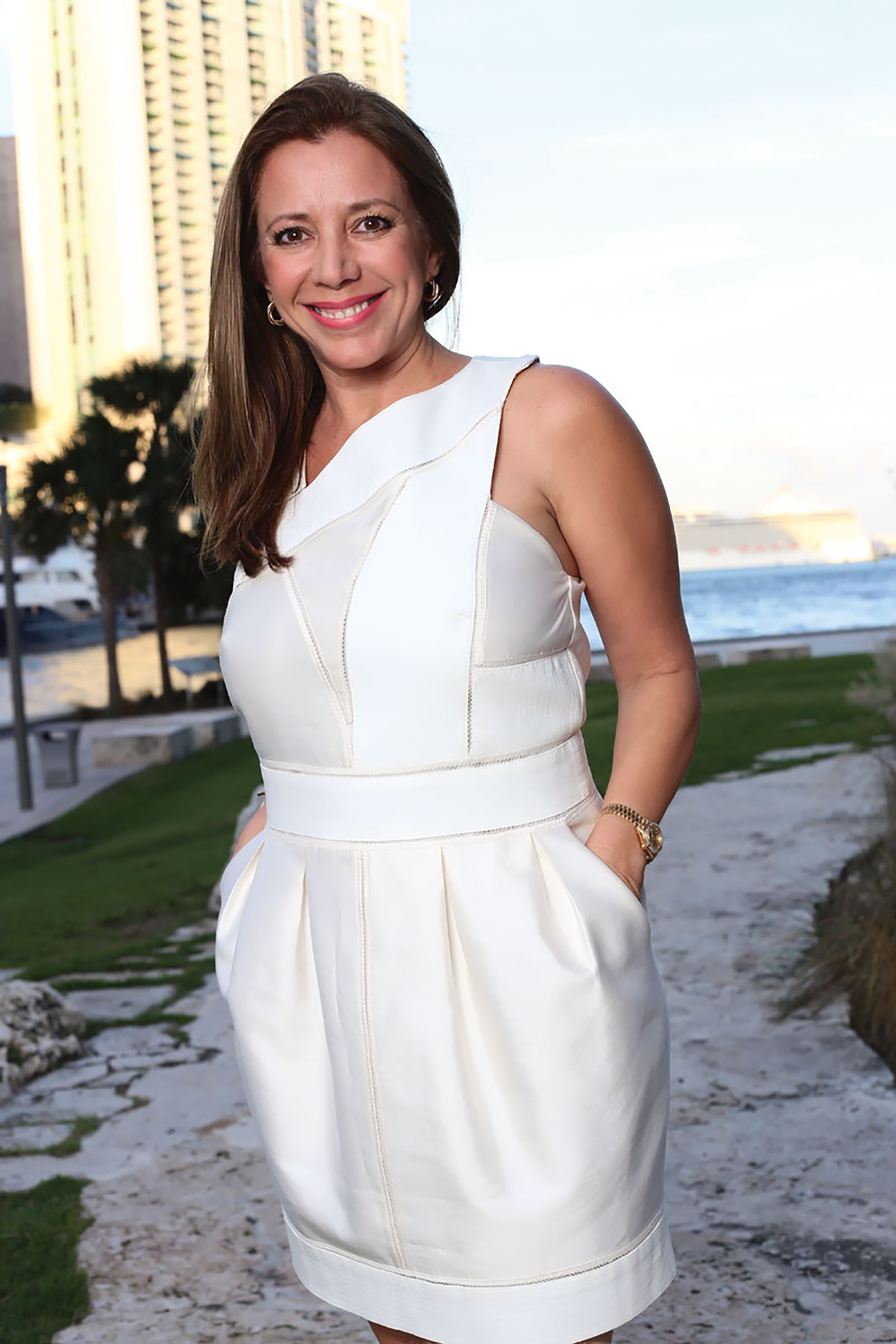 Mathy Garcia Chesnick
Paraiso Bay/The Related Group
786.473.7998
MathyGarcia@Gmail.com
ParaisoBay.com
Mathy Garcia Chesnick came into a career in real estate from an unexpected place: working as a fashion designer running her own clothing store in Puerto Vallarta, Mexico. "I quickly realized my penchant for sales was stronger than that for fashion design," she recalls. Real estate also satisfied her desire to interact with people, helping them through some of the biggest choices of their lives. For 15 years, she's helped clients find their perfect property with development powerhouse The Related Group. Her commitment to great service — and fluency in Spanish, English, French and Italian — has helped make her a success: Garcia Chesnick currently serves as Director Of Sales for The Related Group's stunning Paraiso Bay project. "You want to buy from the best, from a developer that has a proven track record," she says. "Just by driving around Miami, you can see that many of the beautiful buildings and neighborhoods around are all Related Group projects."
Dream Feature: "Amazing ocean views."
Advice For Buyers: "Find the location that fits your lifestyle the best. You can love a property but if the location doesn't fit your lifestyle, you'll likely regret it later."
Advice For Sellers: "Call me! I can help."
Predictions For 2014: "Prices in all waterfront properties will continue to increase as waterfront lots become more and more scarce as Miami continues to become more prominent worldwide as a destination."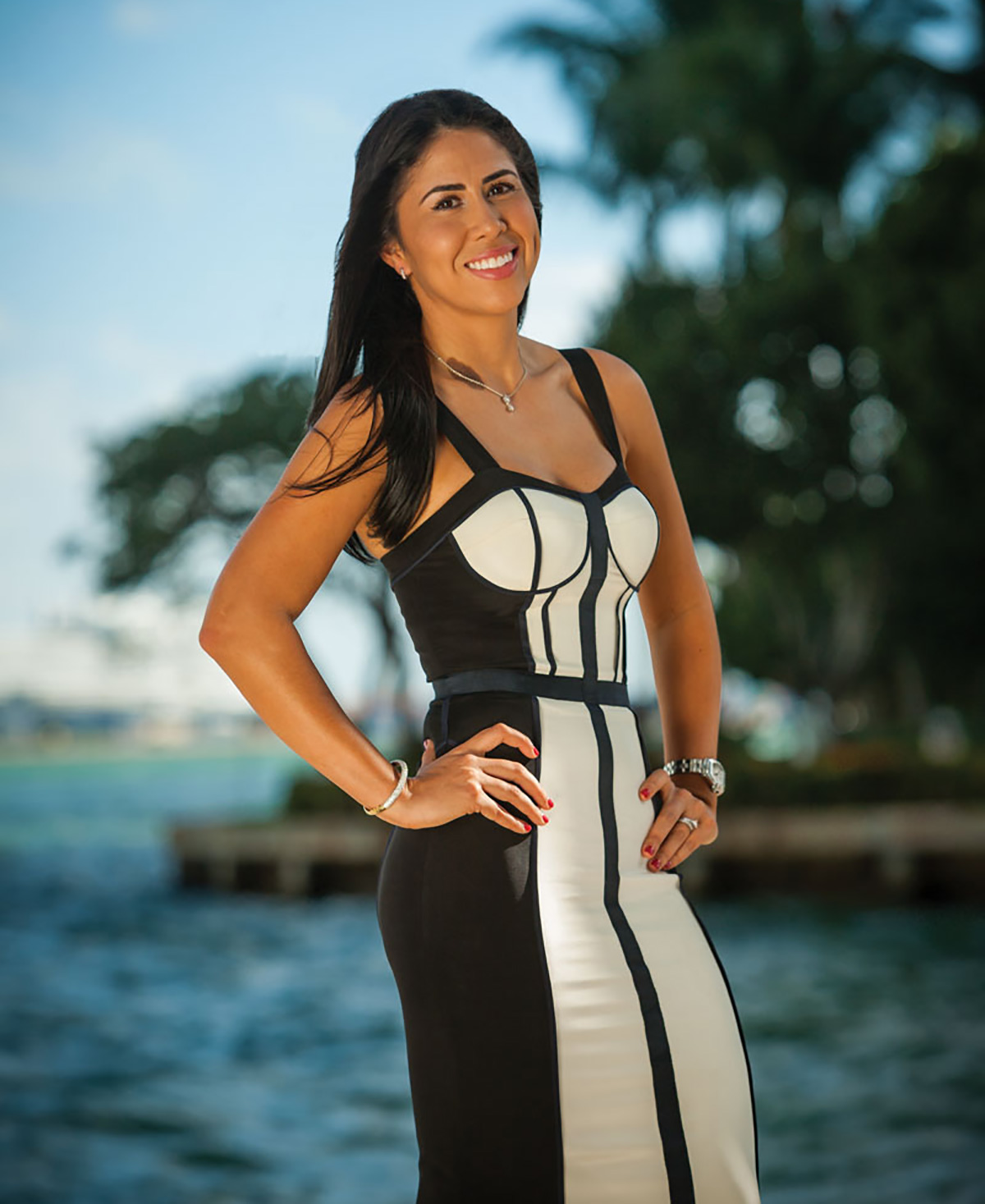 Daiana Quiceno
Fortune International Realty
305.587.4142
DQuiceno@FIR.com
FortuneDevelopment.com / FIR.com
Daiana Quiceno grew up in real estate. "My mother introduced me to this world when I was in college — I knew almost every development in the Brickell area," she says. "I'll never forget the Jade Residences launch. For me, that was a catalyst that made me realize I wanted to be a part of this fascinating industry." Today, Quiceno is well-equipped for the job, with a degree in business, fluency in both English and Spanish, and a history of building strong relationships with high-profile clients from various countries throughout Latin America. All of that has translated into an excellent record for in-house sales of some of the city's most prestigious buildings. This past year alone, she closed over $20 million in gross sales. "The real estate industry is all about relationships, trust, accuracy and connections," she says. "The loyalty and relationships built while achieving customers' expectations are what makes working in this field even more rewarding!"
Dream Feature: "An oceanfront view. There's something about the ocean that just gets to you, and there aren't too many oceanfront properties."
Advice For Buyers: "Location + Price & Time = Profit. That's an equation you can count on."
Advice For Sellers: "It's all about presentation. When a property shows well, it sells well. Potential buyers need to see a picture of a perfect property. It makes a big difference."
Predictions For 2014: "The market has approximately a 7-year cycle, I think one has just completed over the course of 2007-2013. Now the curve is upward. This will be an excellent year for real estate."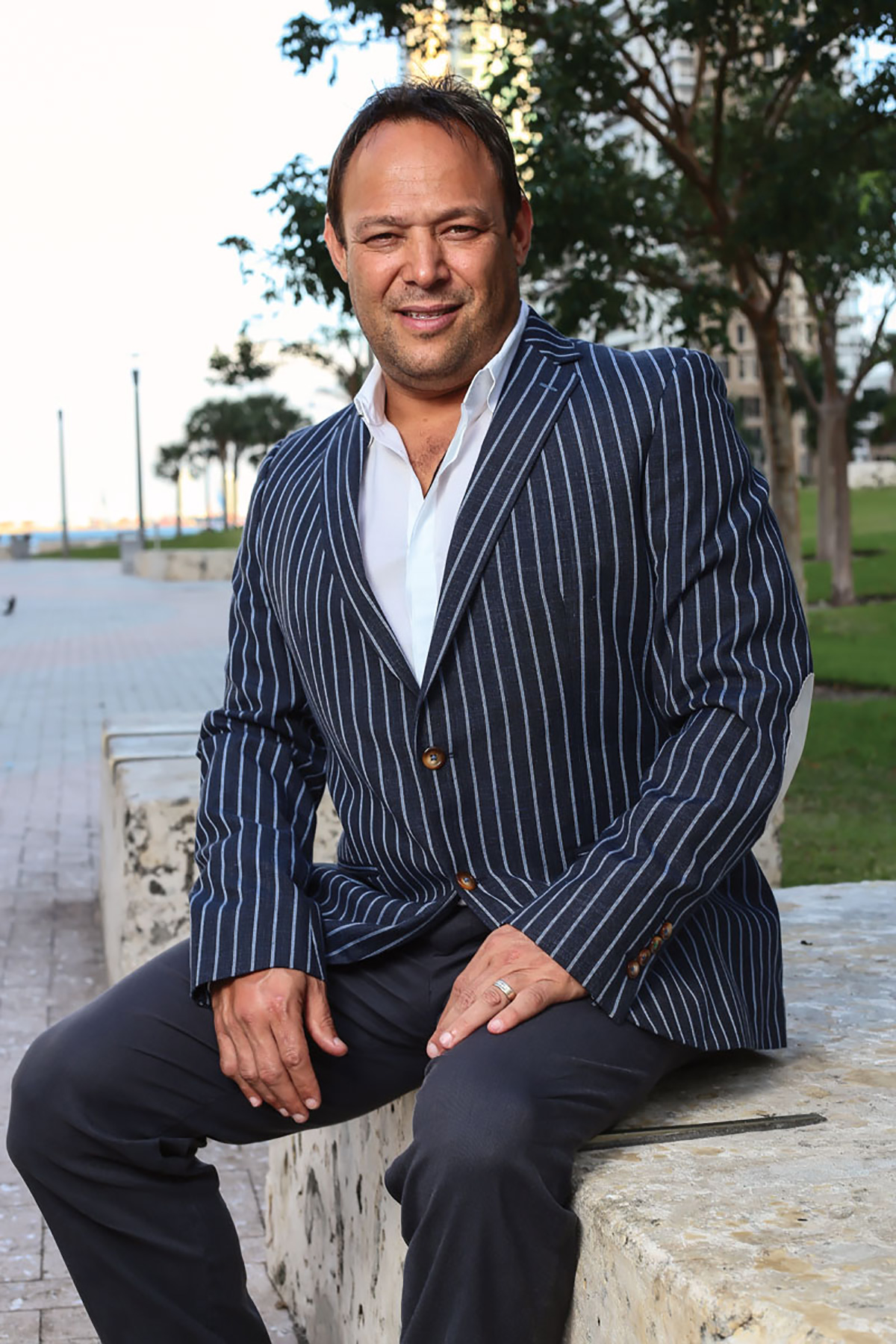 Hernan Golod
Fortune Int'l Realty/Golod Group
305.370.2176
Golod@Mac.com
GolodGroup.com
Hernan Golod appreciates just how much trust folks buying or selling homes are putting in their realtors. "It's the biggest financial decision most people make in their lives," he says. "Helping them to make a great transaction can be very rewarding. It's a great feeling." Golod's appreciation for what his work means to his clients, coupled with his extensive resources and experience as a realtor, have proven a recipe for success. In fact, he and his team have acquired over 100 listings in the past year. "It's been amazing," he admits. It's no wonder that Golod has been recognized as one of Fortune International's top producers for the past 8 years, and is ranked within the Top 20 by the Miami Association Of Realtors. Golod also sees a clear path toward further growth in the industry. "We need new markets," he says. "We already have huge traffic from Latin America. We now want to expand into Europe and Asia."
Dream Feature: "I like to cook, so a great kitchen is very important. Also a nice, exotic backyard pool close to the ocean, with breezes, the sounds of waves and lots of family and friends is a must."
Advice For Buyers: "Contact me. Our continued success just speaks for itself. We have an amazing team, and always work with our clients from start to finish."
Advice For Sellers: "Success is about timing, and having a dedicated, hardworking agent who is looking out for your best interest as well as your investment."
Predictions For 2014: "We will see more appreciation for the units in Brickell and more income from rent. It will be a very exciting year!"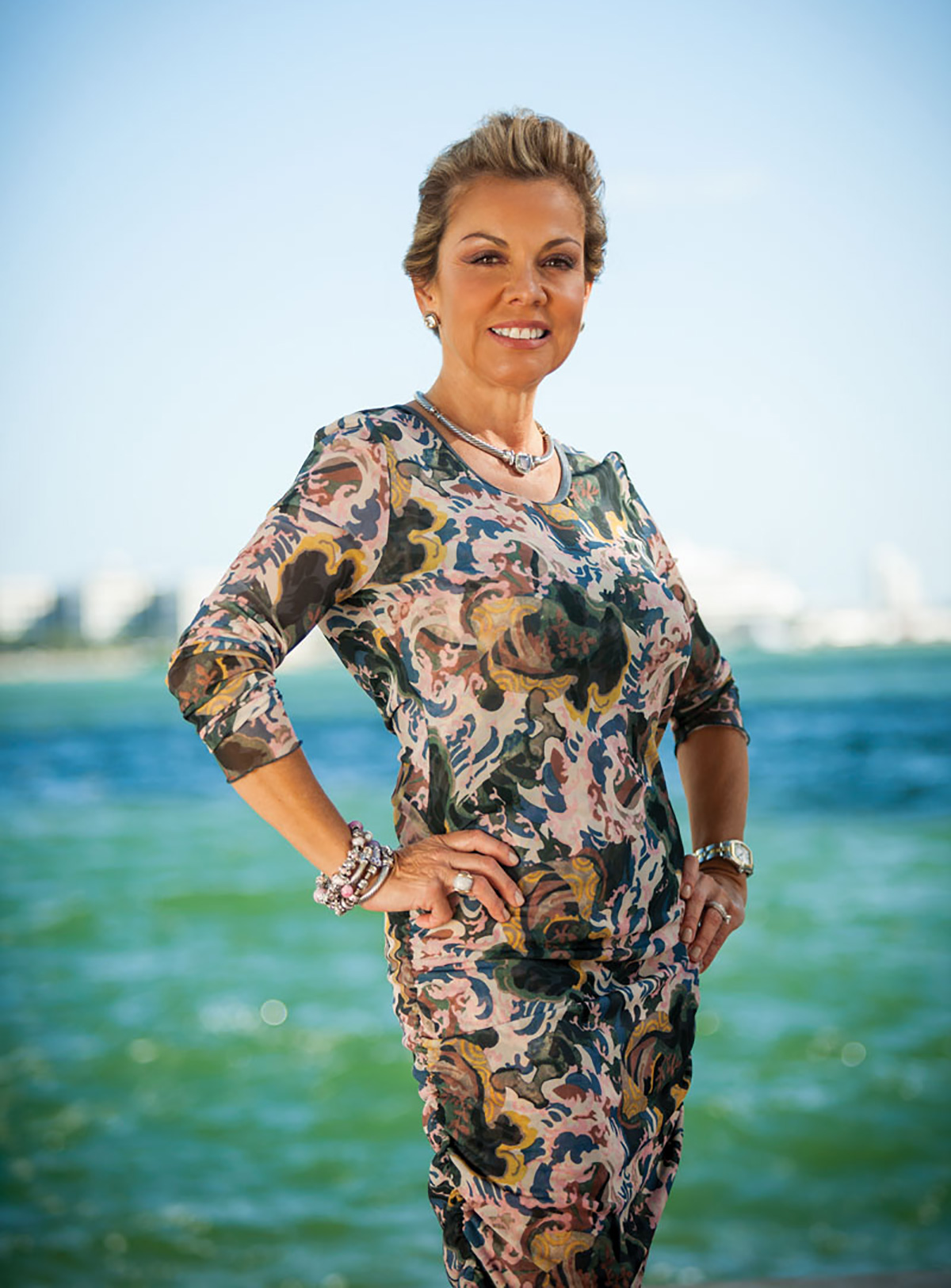 Patricia Restrepo
ISG Crimson
954.548.1049
PatriciaR@ISGCrimson.com
CrimsonMiami.com
In a challenging Miami market with an extraordinary supply of inventory, Patricia Restrepo remains confident that she can sell. "We have a spectacular project, effective pricing, an excellent marketing campaign and a prime waterfront location," she says. She's speaking, of course, of The Crimson, ISG's stunning new development in the hot Edgewater neighborhood. "East Edgewater provides proximity to just about everything Miami has to offer — it borders Wynwood and Downtown, and is just a bridge away from South Beach," she says. Restrepo, a mother of 3, started her working life as a child psychologist. After moving to Miami from her native Bogota, she worked as an assistant to a nationally-known broker and caught the real estate bug. "I haven't looked back since," she says. With The Crimson, Restrepo gets to sell a truly luxurious, boutique property with a host of choice features. "It's a lifestyle dream come true," she says.
Dream Feature: "The unobstructed views of the bay and skyline are just spectacular. All of us who live in Miami love to see the water!"
Advice For Buyers: "Learn about the area and market and find a professional, knowledgeable broker who you trust and gives you good advice."
Advice For Sellers: "Sellers need to understand trending changes around the property's area. Don't let the opportunity pass when you find a buyer who meets most requirements."
Predictions For 2014: "Everything is going up. It's a great time to buy and take advantage of the unbelievable growth going on in the area, especially in Edgewater."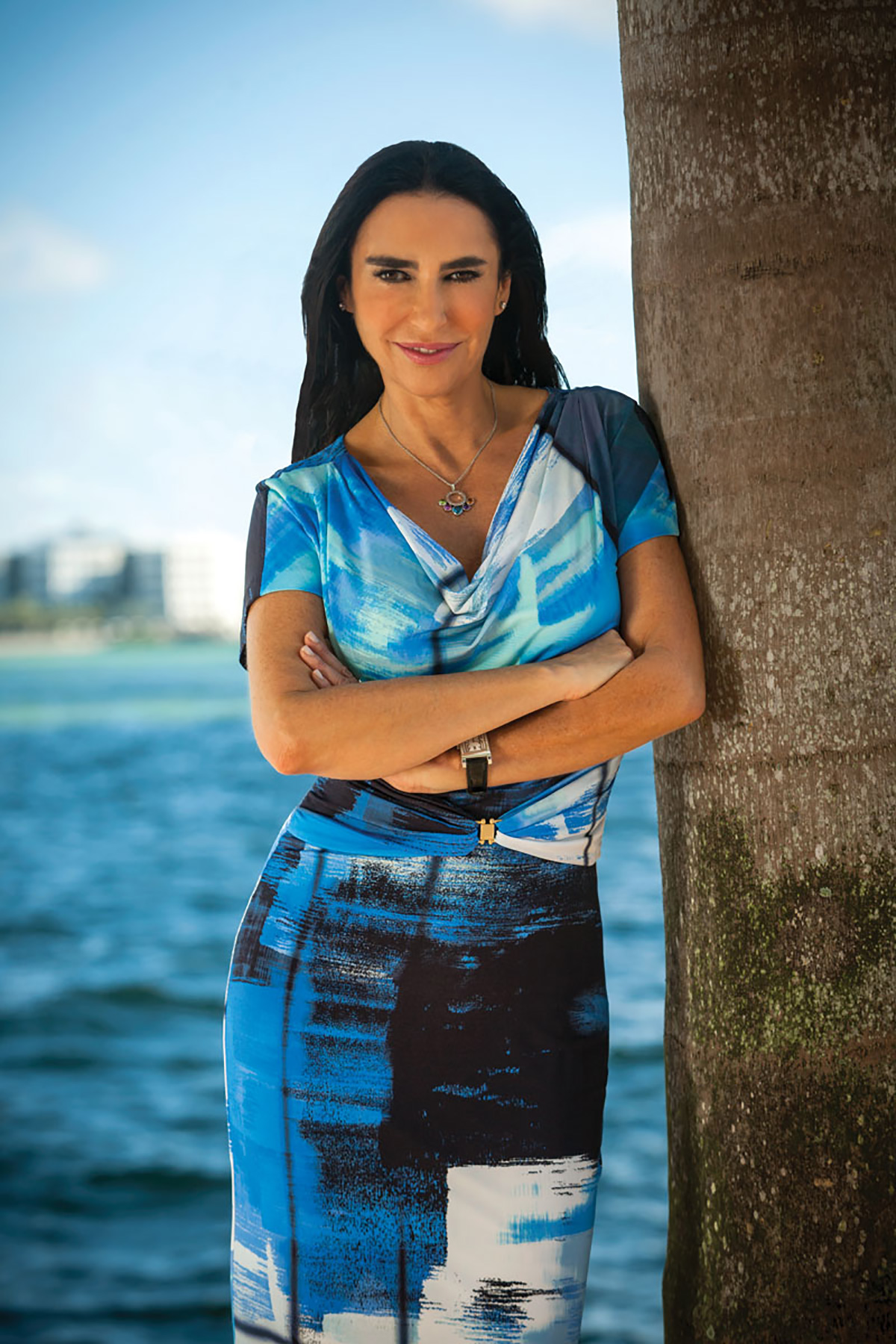 Jimena Pintos
ISG Echo
305.931.6511
JimenaP@ISGEcho.com
EchoBrickell.com
Jimena Pintos discovered her love for beautiful buildings early in life while sitting on her father's knee, whose work took them on frequent travels. For them, visits to museums and art galleries were considered a must. Marrying the biggest real estate developer in her native Uruguay only solidified her passion for the field. "I learned the business from the best," she recalls. Pintos currently works with ISG Group, concentrating on selling their stunning Echo Brickell and Echo Aventura properties. "It's been a very gratifying experience selling such beautiful architecture, and believing in the developer behind the projects," she says. Although she sees challenges ahead, she feels confident in her ability to face them. "We need to show that what we're developing is different from what has come before," she says. "The challenge is to go after those new ideas that will make life in the future easier and richer."
Dream Feature: "Low floors and open spaces overlooking the water. And an ideal home should be pet-friendly, of course!"
Advice For Buyers: "Since there are so many choices in terms of product and location, before you start looking for a property always define what you want and where you want it. Do some research at home."
Advice For Sellers: "You have to be ready to interact with clients from many countries and cultures so being well-read and informed on what's going on in the world is essential.
Predictions For 2014: "Miami will continue the trend of becoming a dynamic international market emphasized by the performance of the local market, mainly buyers from the Northeast."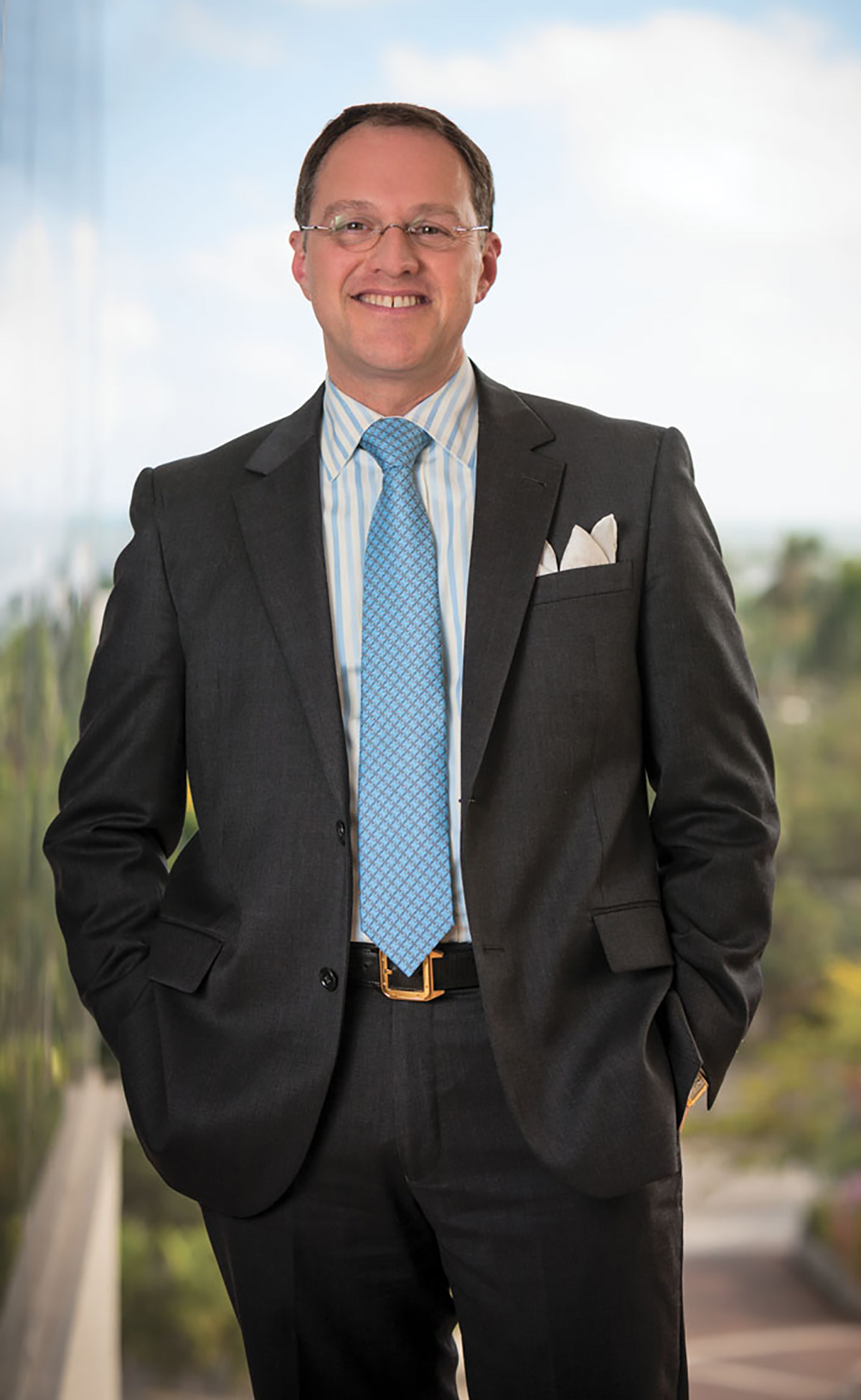 Philip C Freedman
Cervera Real Estate
& Grove At Grand Bay
305.929.8646
PhilipCFreedman@Me.com
GroveAtGrandBay.com
Philip Freedman's real estate career has taken some fascinating twists and turns, including a stint selling properties for The World of ResidenSea, the largest privately-owned yacht in existence, with 165 onboard residences owned outright by purchasers who collectively decide where the ship sails each year. He also represented the buyer of the $16 million Shaquille O'Neil estate on Star Island, and managed development sales for Brazilian Court Hotel & Condominium, achieving record prices of $1,600 per sq. ft. It's no surprise that Freedman has also earned respect as a "Realtor Associate Of The Year" according to the Miami Beach Association Of Realtors. His latest venture? Working with Terra Group's David & Pedro Martin to create and sell the distinctive and luxurious Grove At Grand Bay. "Working in real estate has been an amazing ride, giving me the chance to work with some of the industry's finest professionals from around the world," he says.
Dream Feature: "Ceiling height and terrace space, like the 12-ft. high ceilings and 12-ft. deep terraces overlooking Biscayne Bay at Grove At Grand Bay."
Advice For Buyers: "Know who you are working with and make sure you connect with your agent/broker. Most importantly, make sure they know the market."
Advice For Sellers: "Your agent or broker sees homes and apartments every day. If we make recommendations, it's because we hear what buyers want and ask for."
Predictions For 2014: "Don't take your eye off U.S. buyers just yet. Florida's lack of a state income tax can make it a great place to buy a vacation or primary residence."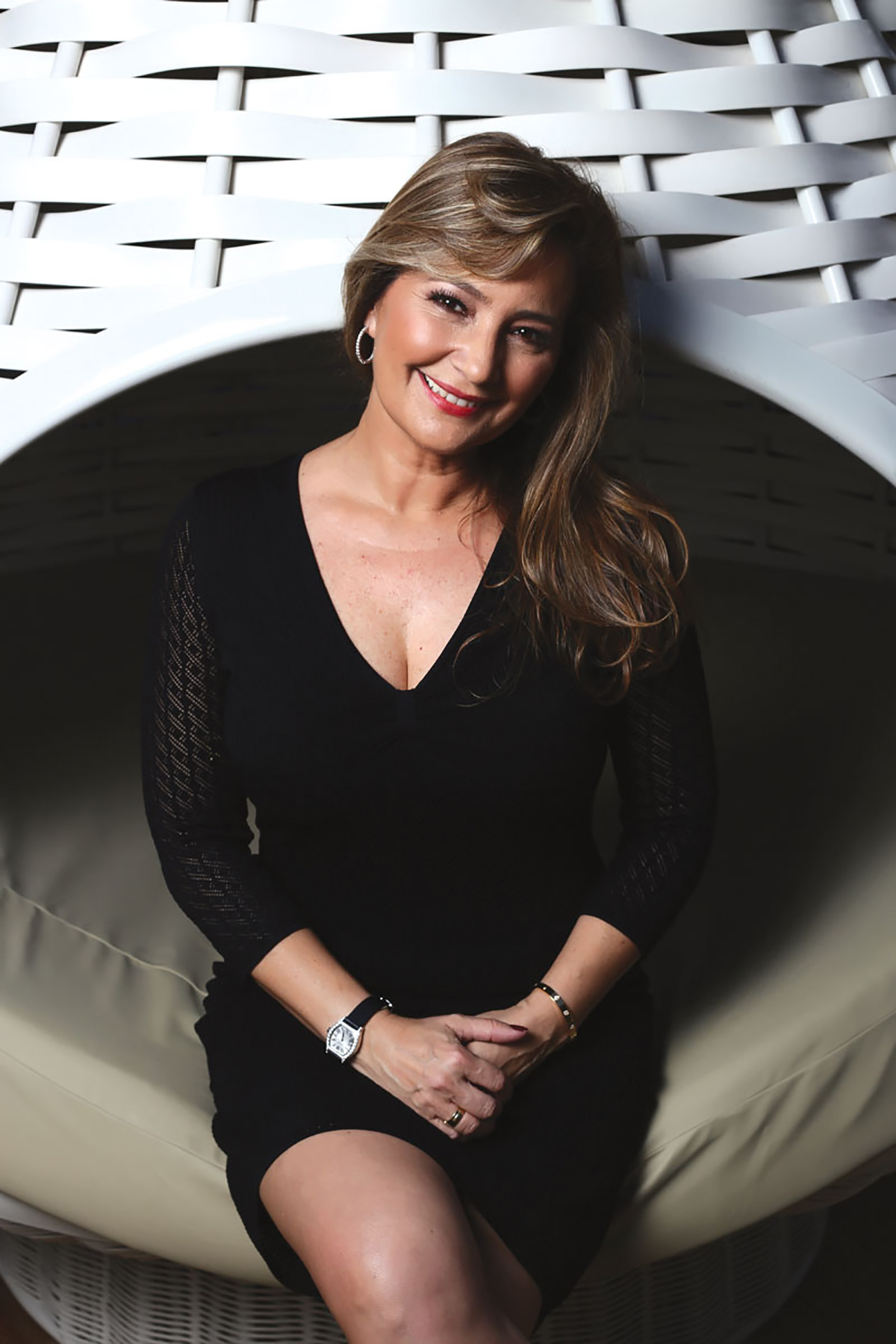 Jacqueline Regnault
Cervera Real Estate
305.373.5333
Info@LeParcAtBrickell.com
LeParcAtBrickell.com
Jacqueline Regnault's relationship with Cervera Real Estate started before she'd even considered a career in the industry. While leasing an apartment in Key Biscayne that they managed, her interactions with their office sparked her interest, and she decided to get her real estate license. It proved a wise choice, as during her 17 years in the business, Regnault has racked up over $100 million worth of sales. In the last year alone, she's sold $4 million before being given the opportunity to manage sales for the luxurious LeParc At Brickell development — a 12-story, boutique-style condominium being developed just off Brickell Ave. overlooking Simpson Park. When asked about her secrets to success, she lists a few factors: Her intimate knowledge of the real estate market; her background as an architect; and her firm, with its 40-plus years in the business. "Throughout the years, we've positioned ourselves globally, which gives us the opportunity to work with every type of client," she says.
Dream Feature: "A house between the mountains and the ocean…and the perfect chef's kitchen to indulge gourmet cooking inspirations."
Advice For Buyers: "If you walk into a property and you get that 'wow' effect, buy it. You might not ever get that feeling again!"
Advice For Sellers: "If you feel you've received the right offer…sell!"
Predictions For 2014: "This year will be the turning point of our pre-construction market. We'll start to see the success of our market through closings and the continuous growth of our finished buildings."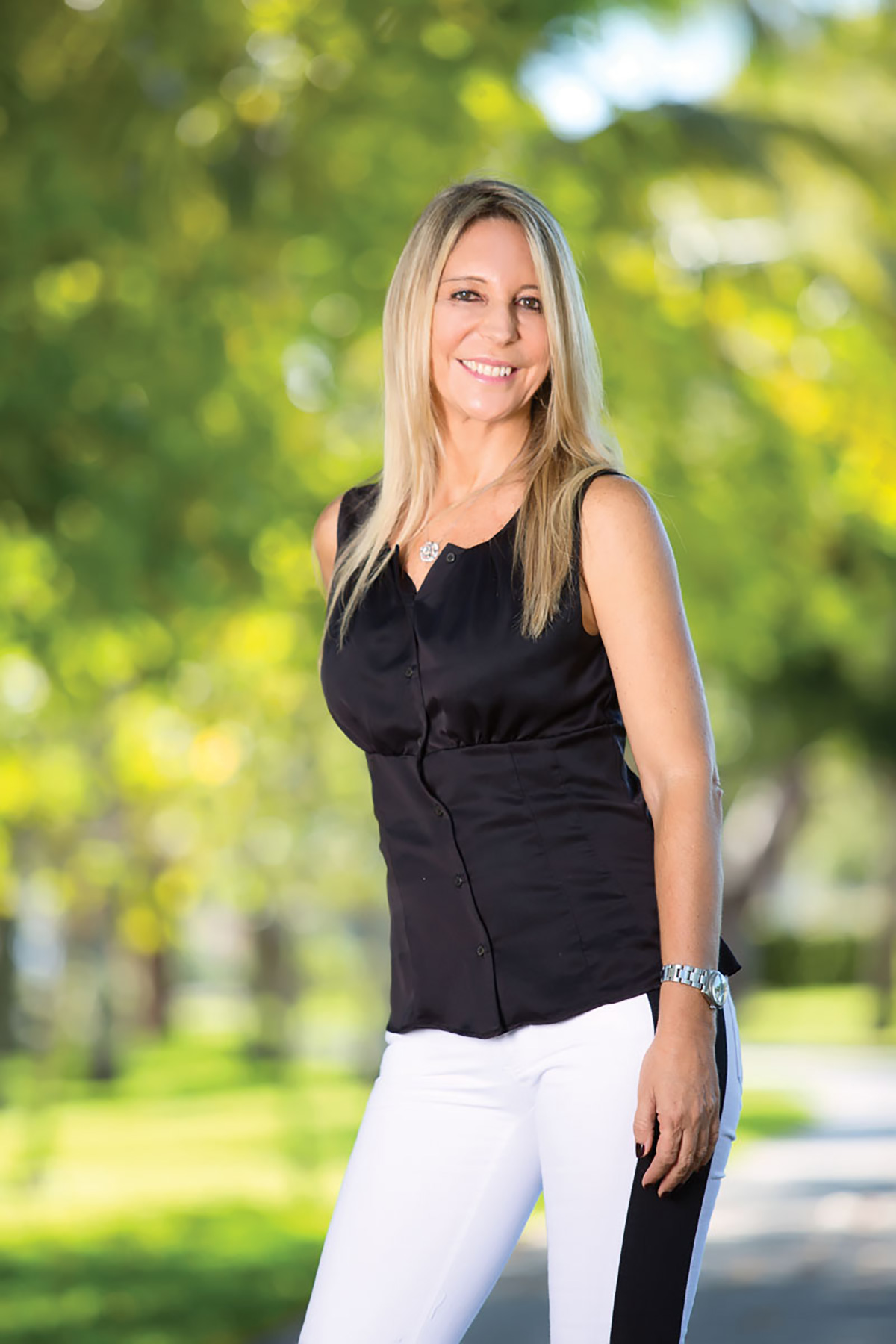 Giulietta Ulloa
EWM/Christie's Realtors
305.710.6620
Giulietta@Ulloa.com
GiuliettaUlloa.com
Giulietta Ulloa loves her home on Key Biscayne. "After 17 years living on the island and raising my younger children here, I still think this is paradise," she says. Her own love for the island and for Miami as a whole helps to fuel her remarkable success in her work as a realtor. In the past year, she's sold properties at SLS in Brickell, Jade Signature in Sunny Isles, Bayhouse in Midtown and Oceana in Key Biscayne, among others. When she's not at work, Ulloa loves getting active. "This year I had so much fun dancing Zumba," she says. "It gives me a lot of energy." She's also excited to watch Miami continue to grow and evolve. "Art fairs, museums, fine restaurants, boat shows — it seems like everything is happening in Miami!"
Dream Feature: "For me, a home should have ample open space, gorgeous views and high-quality finishes. The addition of 'smart home' technology is also a plus!"
Advice For Buyers: "Buy a property as if you will need to sell it easily…that will pay off down the road."
Advice For Sellers: "List your house with a professional — someone who can help you navigate the market."
Predictions For 2014: "I have an optimistic outlook because interest rates are still low and Miami is booming. The trend is for the market to go up."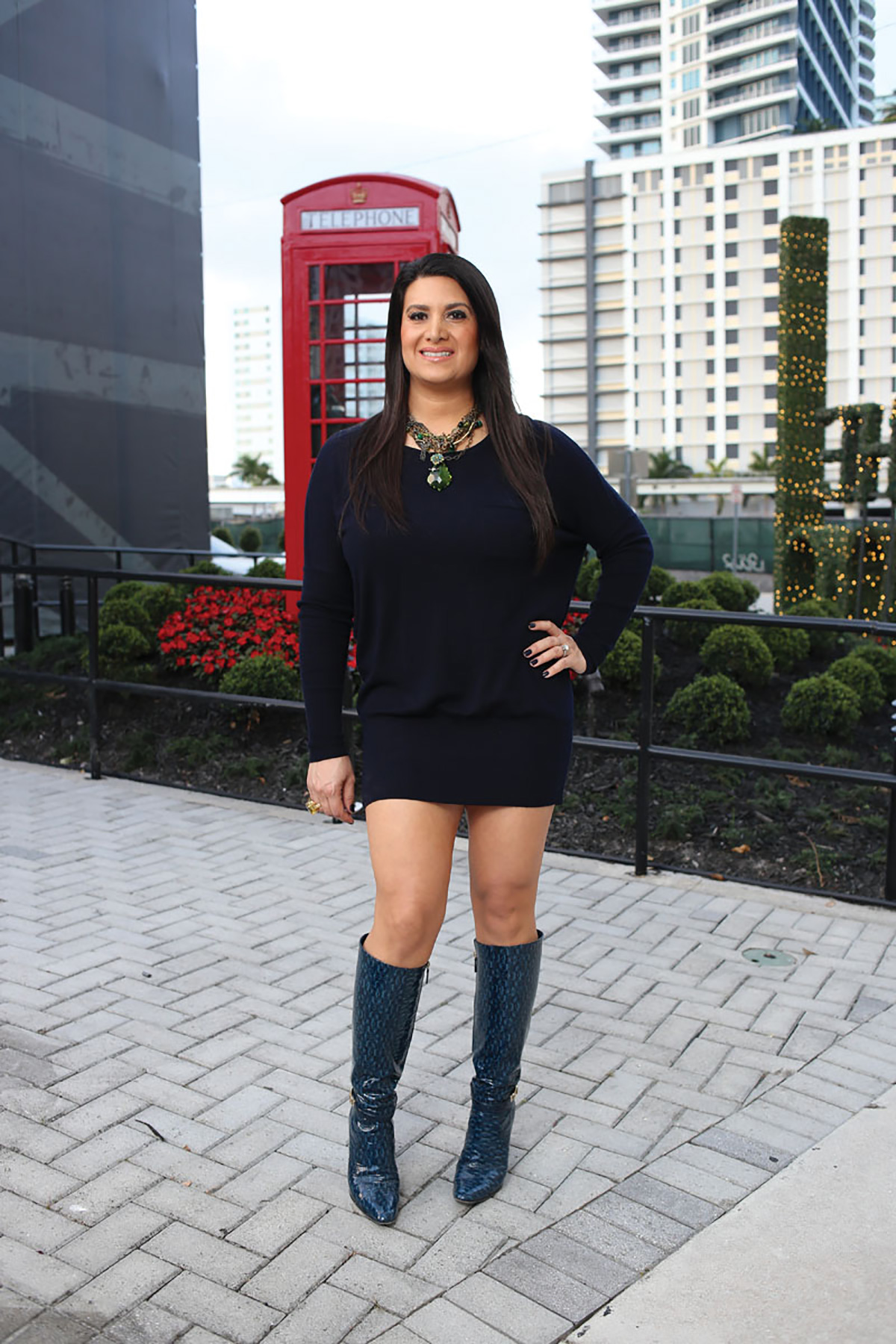 Paulie R. Hankin, PE/PA
Cervera Real Estate/The Bond On Brickell
305.NEW.BOND (639.2663)
PaulieRealtor@Gmail.com
TheBondOnBrickell.com/Cervera.com
Paulie Hankin has 20 years of experience in sales & marketing in both domestic and international business, managing sales teams for Fortune 500 companies in everything from real estate to luxury retail and technical product sales. As a Licensed Professional Engineer with degrees in Chemical Engineering, she's worked in exotic locations across the globe and is happy to call Brickell home. "It's truly a perfect place to live," she says. Hankin currently serves as Sales Director for The Bond On Brickell, a distinctive and distinguished new project where the spirit and elegance of London meets the diversity and energy of Miami. "It's British Glam meets Brickell Chic," she quips. "Bond has been a very gratifying experience from inception of the name and brand to the lifestyle that we have created for the residents." She says Cervera's upper management team is very much about initiative and allowing her to lead the charge. As such, she's achieved record sales for the development while balancing another important job: motherhood.
Dream Feature: "Castles in the sky! I love the idea of condominium living with all the features of a single-family home."
Advice For Buyers: "Do your homework and identify the neighborhoods you are interested in. Be as specific as possible in terms of what you want to accomplish and work with a licensed professional you identify with."
Advice For Sellers: "Make sure you're represented by someone who knows the neighborhood and understands the market. Curb appeal and first impressions matter."
Predictions For 2014: "Miami is ready for its next renaissance. We will probably see prices on the beach approaching Manhattan valuations which makes Brickell/Downtown and Edgewater the next markets for buyers to tap."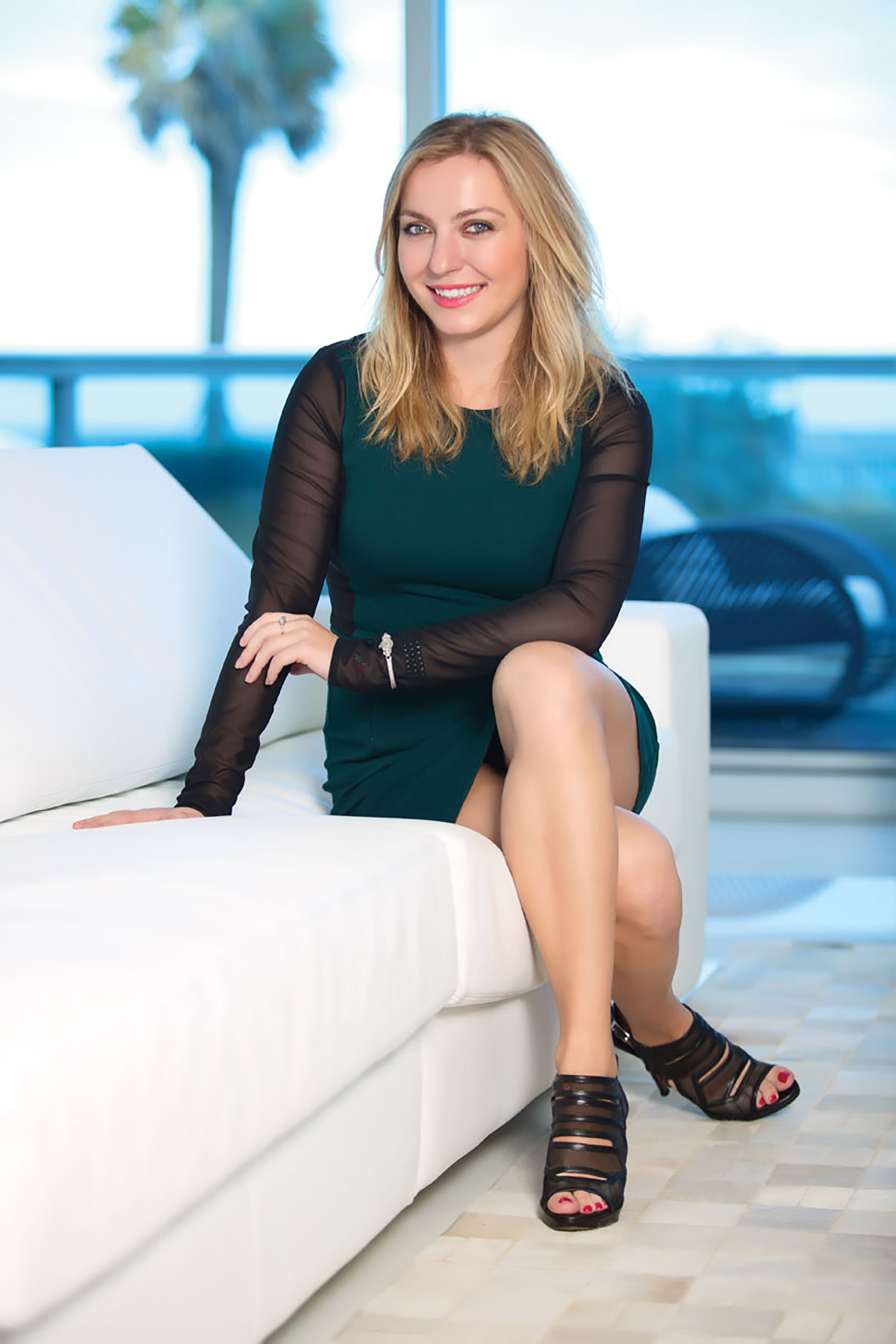 Mariana Shulga
Venegas International Group
561.866.8790
MarianaShulga@Gmail.com
MarianaShulga.com
Fluent in 4 languages, Mariana Shulga has a true advantage when it comes to working with international clients. Of course, it also doesn't hurt that she has a degree in real estate and management from Florida Atlantic University, along with an MBA. She also cut her teeth in the field with Trump Group, developers of Acqualina in Sunny Isles and Luxuria in Boca Raton. Additionally, she's masterminded some eyebrow-raising sales, including the entire 26th Floor of the St. Regis in Bal Harbour to a Brazilian client for $20 million. It's no wonder she found a perfect fit for herself with the luxury experts at Venegas International Group. "The firm takes a global approach to real estate, where we really assist our clients the way a private bank would and advise them on their long-term goals," she says. "There are many agencies and agents in Miami; however, we foster loyal relationships because of the type of services we provide."
Dream Feature: "High ceilings! Also, if in a condo building, the service level has to be excellent, both for personal enjoyment as well as resale value."
Advice For Buyers: "Right now, Miami is one of the best cities to buy in. We have a very good balance of inventory and a variety of high-end upcoming developments. But you must be ready to decide quickly — great properties are bought in a heartbeat."
Advice For Sellers: "For sellers that have been contemplating when the timing is right, this is the season to make a move. We have great demand for existing properties and there has never been a more perfect time to upgrade to a new project."
Predictions For 2014: "Ultra-luxury pre-construction developments are selling at record prices. The clientele is a mix of cosmopolitan buyers that are putting down deposits between 50%-70% and really plan to enjoy this city as one of their vacation homes."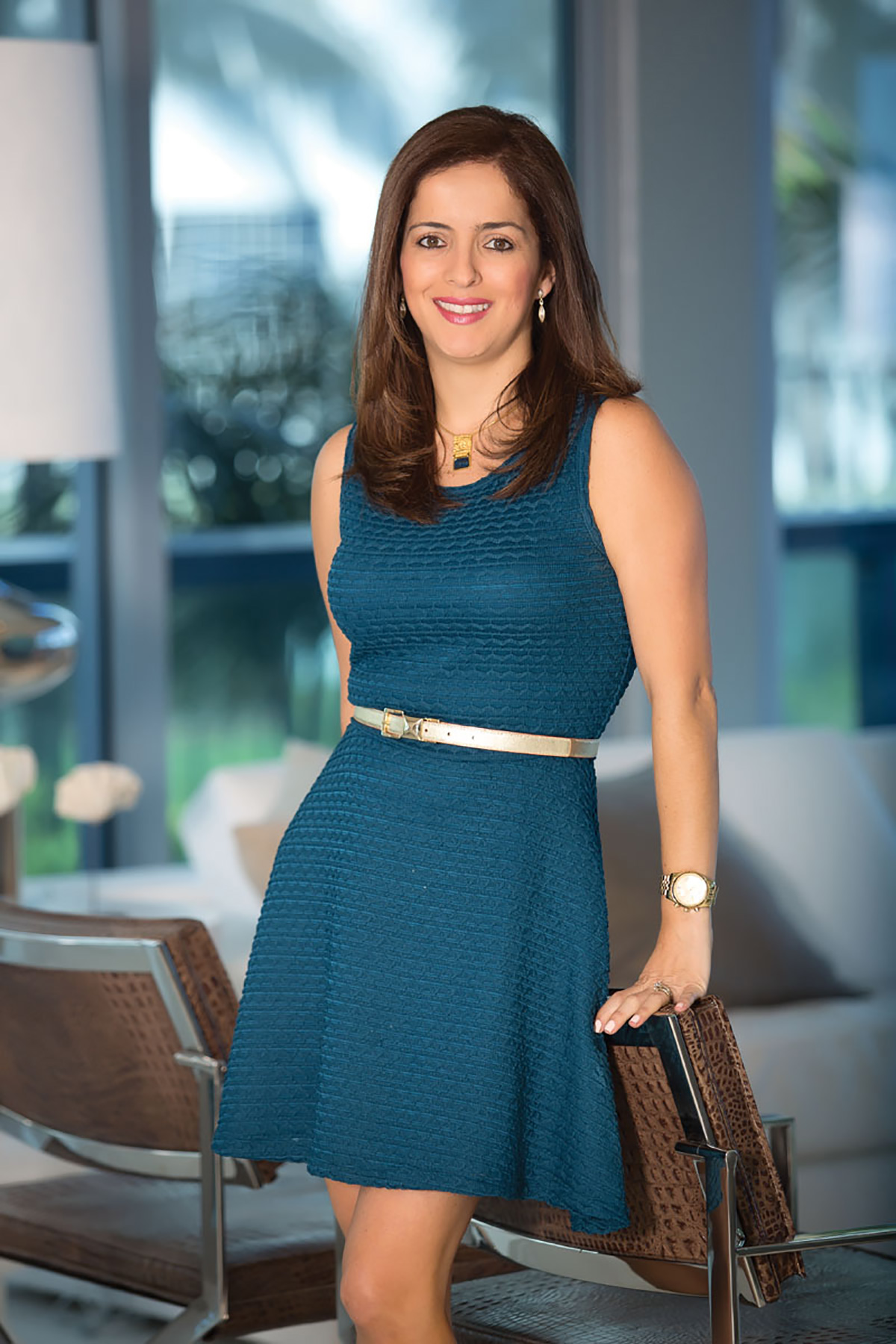 Dayana Tovar
Venegas International Group
786.325.9888
DTovar@VenegasInternationalGroup.com
VenegasInternationalGroup.com
It's been a remarkable year for Dayana Tovar, but one project stands out: Château Beach Sunny Isles. "It's now more than 90% sold," she says. With consistency and persistence, Tovar believes working on the Château Beach sales team has helped take her career to a new level. And it's a career she truly loves, thanks to her affinity for communication. "I decided to focus on real estate because I enjoy listening to people's needs, helping them make decisions that are not only important for their capital investment, but are also where families are born and dreams are built." Tovar's love for connecting with clients even crosses language barriers, as when she sold 5 properties to a Russian buyer who didn't speak either of Tovar's languages, English and Spanish. "At Venegas International Group, we are a multicultural and international agency where everything is handled with the highest level of professionalism," she says.
Dream Feature: "Château Ocean makes a profound statement about privacy and gracious living with services and amenities that rival that of the world's finest hotels and feature spacious living areas, breathtaking ocean views and summer kitchens to entertain family and friends."
Advice For Buyers: "Look into the future: It's all about location. You always have to look around to see what could affect the value of your property…that's why it's important to listen to the advice of your expert realtor."
Advice For Sellers: "The more competitive the price is compared to the market, the more opportunity there is to sell in a shorter amount of time. You have to highlight what could be the most attractive aspect of the property so that potential buyers immediately fall in love with it."
Predictions For 2014: "There will be more inventories of properties for sale due to the building of projects in pre-construction. Prices will keep rising, and the buyer will have the luxury of choosing a property that meets all of their specifications."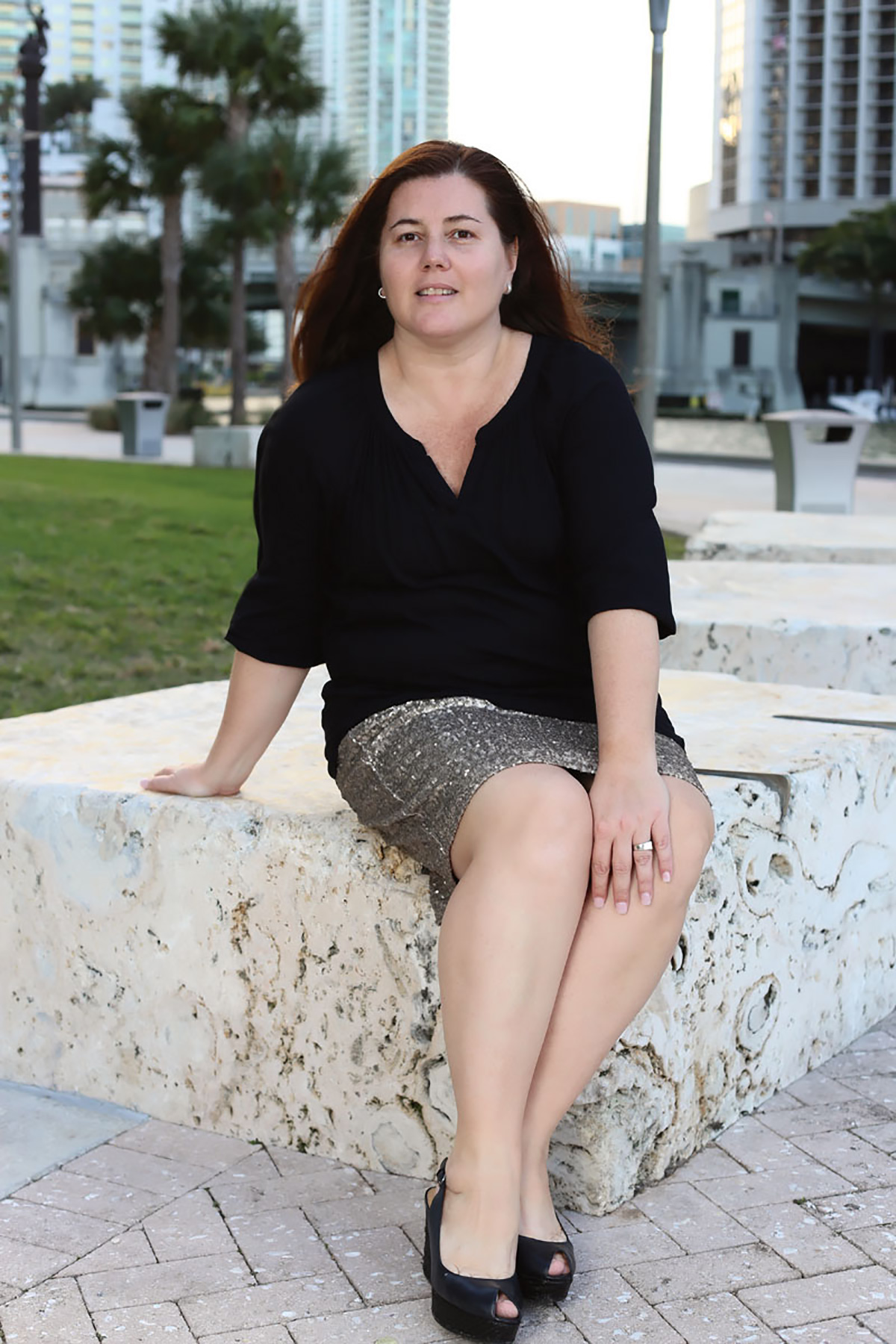 Maria Carina Cortes
Capital Int'l Realty
305.458.9935
CCortes@CapitalCompaniesUSA.com
CapitalCG.com
Maria Carina Cortes came into real estate from an unexpected background: She was working as a systems engineer for multinational companies like IBM and PeopleSoft. "It fills me with enthusiasm looking at my clients' faces entering their ideal homes and helping them acquire what they want," she says. "One of the biggest successes for me is that all my clients started out as clients, but have since become friends, calling me regularly to ask about different trends and options while continuing to work with me." Speaking Spanish, Portuguese and English gives Carina Cortes plenty of people to potentially help out. "We all know the South Florida real estate business has already recovered," she says. "This is great for all of us who live here; however, it also brings challenges for this industry and our customers." With a responsible, detail-oriented and hard-working approach, Carina Cortes is more than ready to meet those challenges.
Dream Feature: "View and location are always key. Other things can be improved upon or upgraded at any time."
Advice For Buyers: "Select the area you want to live or invest in, make your wishlist and then make sure to call me."
Advice For Sellers: "Now is a great time to sell, when low inventory and many cash buyers are in abundance."
Predictions For 2014: "Miami will continue growing and more people will select this beautiful city for their investment or to get a new home. It's a great time for both. The time is now!"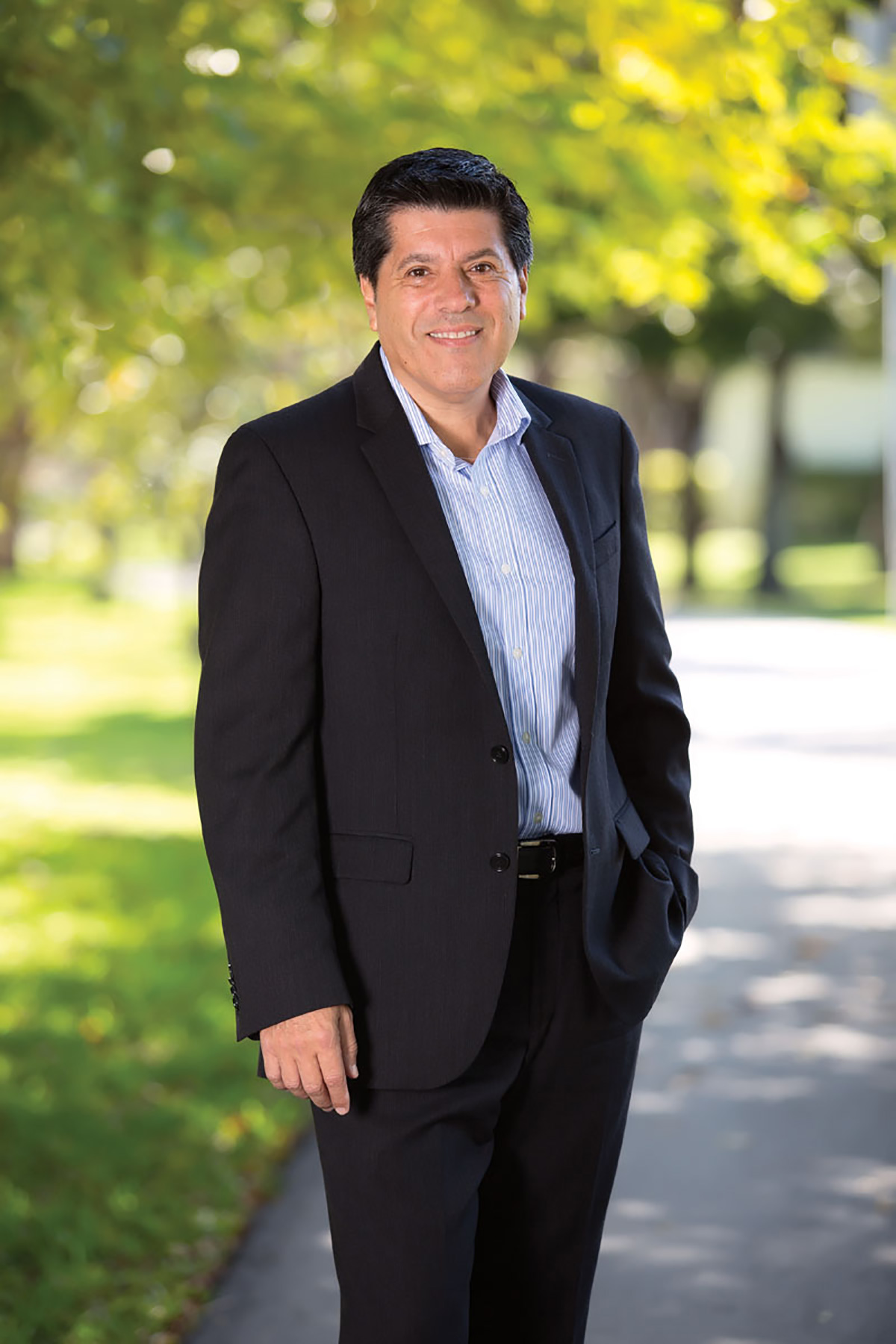 Juan Jose Barbosa
Capital Int'l Realty
305.329.1470
JBarbosa@CapitalCG.com
CapitalCG.com
Juan Barbosa's love for real estate was born during the purchase of his first home while he worked as a field engineer in Southern California. An innate researcher, Barbosa sought out information about how real estate transactions worked. "The process was fascinating to me," he admits. "Even though my background was in electronics, I was so excited about the real estate industry that I decided to get my license." He hasn't looked back since, and his love for staying on the cutting-edge has only become more relevant as the real estate business changes from one of cold calls and bulk mailing to social technology and internet campaigns. "Our prospects are extremely well-informed nowadays and real estate agents need to keep up with that," he says. At Capital Int'l Realty, Barbosa and his colleagues stay up-to-date with a team of IT experts and staff members devoted to analyzing new trends and to implementing effective, cutting-edge strategies. "We're definitely connected," he says.
Dream Feature: "For me, an oceanfront view is like being on vacation all the time. Most buyers coming to Miami are looking to enjoy the wonderful water views the city has to offer and I agree 100%."
Advice For Buyers: "Don't wait too long and don't be afraid to invest. We still have many years to come in the upside part of the real estate cycle. Look for a property within your expectations. Ask your real estate agent for advice on a fair price to offer and buy with confidence."
Advice For Sellers: "Don't sell now unless you will reinvest the proceeds in real estate. We still have more upside growth to come. Take advantage and enjoy the ride."
Predictions For 2014: "For South Florida, the floodgates for South American buyers are still opened and they will continue the buying trend. This will be another good, busy year. The commercial side of our industry is also awakening and it will add more investors to the arena."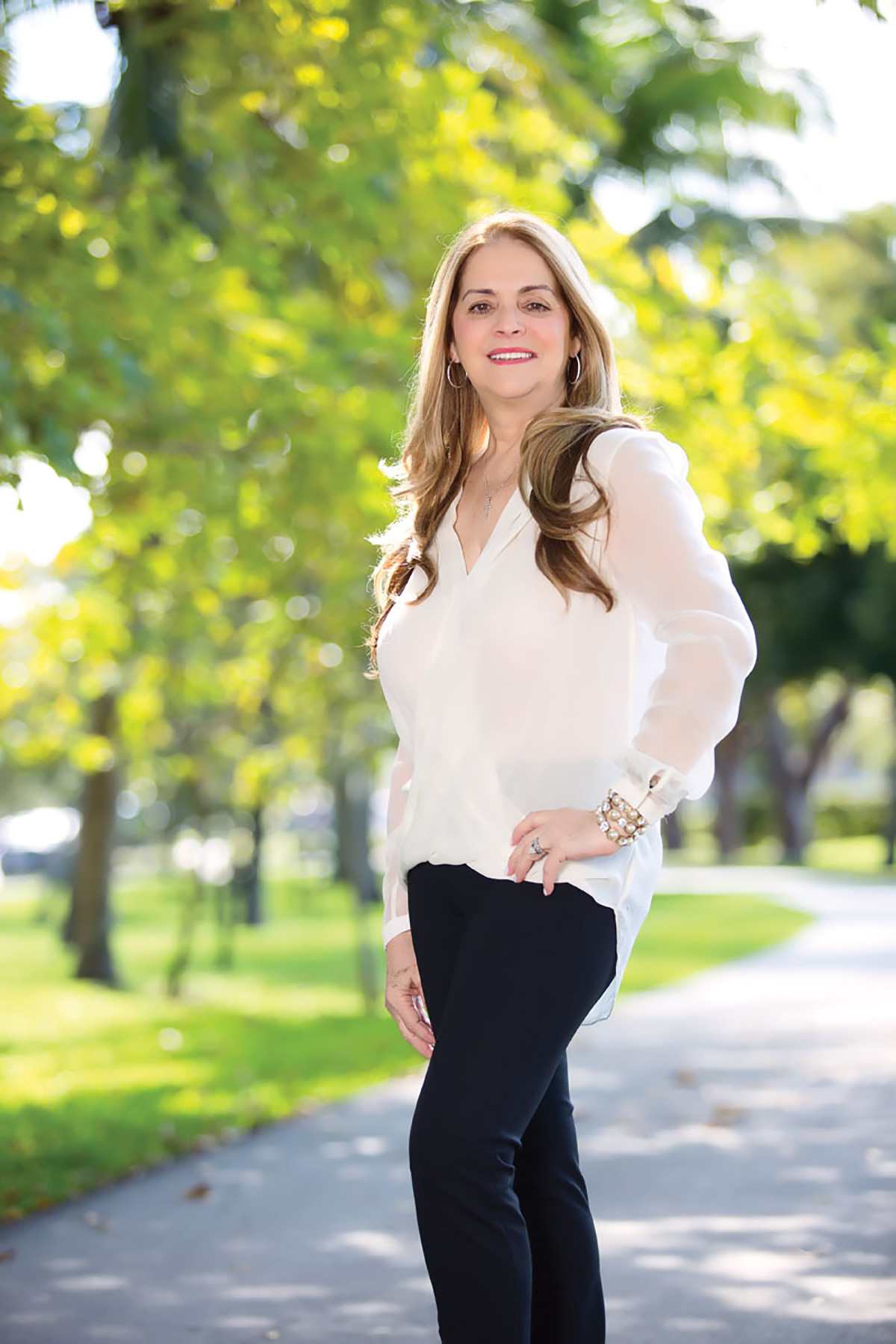 Esther Prat, P.A.
Engel & Volkers
305.965.0150
Tarp800@AOL.com
EVMiami.com
Having lived in Miami since she was six, Esther Prat knows the city inside and out. That gives her a distinct advantage when it comes to buying and selling real estate here. "I've seen the incredible transformation Miami has gone through and understand all the complexities and opportunities that have come with this growth," she says. But changing times haven't made her job easier, bringing stricter financing regulations along with other obstacles. Still, Prat maintains a strongly positive attitude. "Wherever there's a challenge, there's opportunity, and I prefer to focus on the latter," she says. It helps that her philosophy as a real estate agent is also rooted in optimism. "I've always been a family person and as a mother of 3 always knew that a home is that special place where all families come together," she says. "I love the idea of being able to turn an empty house into a vibrant, energetic, happy home."
Dream Feature: "I love great kitchens because that's the place where families always gather. Also waterfront homes are great because they always seemed so tranquil and are incredibly limited."
Advice For Buyers: "If you see something you like, even on your first house-hunting trip, make an offer. Inventory is decreasing rapidly and desirable properties are going very fast."
Advice For Sellers: "Never disregard a first offer even if it seems low. At least counter the offer to bring the buyer closer to your desired price. Frequently, future offers come in lower than the first."
Predictions For 2014: "Prices will definitely continue to increase and inventory will remain limited."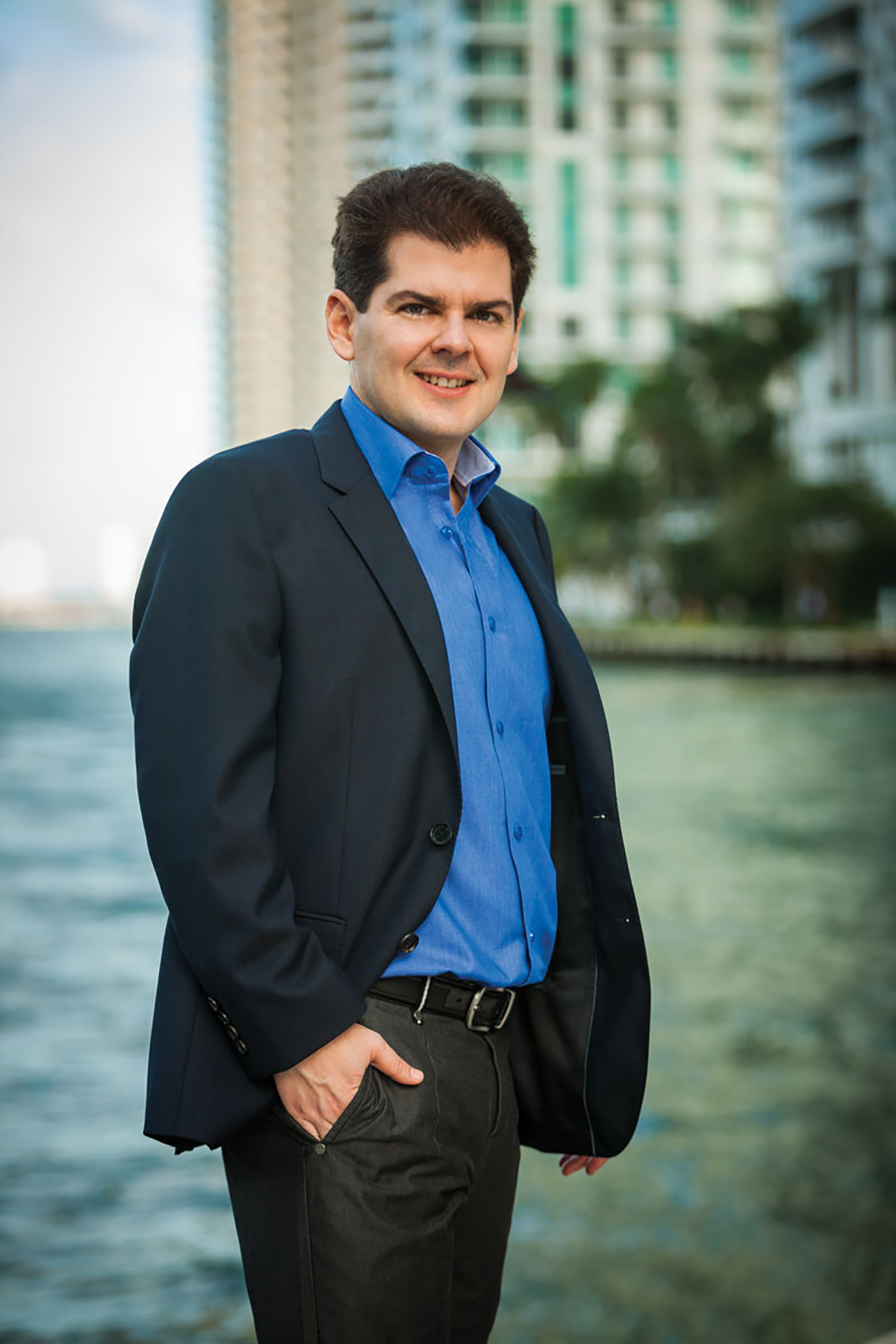 Jose R. Sosa
J.R. Sosa Properties
786.556.7672
JRSosa@JRSosaProperties.com
JRSosaProperties.com
This past year, Jose Sosa hit the professional milestone of having participated in 1,000 transactions. It's a stellar achievement for the realtor, who started his career as a lawyer in his native Venezuela. After making the move to real estate and becoming a top producer for Swire Realty, Sosa decided to capitalize on his extensive experience and knowledge of the market by founding his own office, J.R. Sosa Properties. The boutique firm takes an extremely detail-oriented approach to client expectations, and offers a range of services including rental and property management. "I'm a firm believer that real estate is the most effective and safest way to preserve and grow your money," he says. "I feel very fortunate to have found a career I love that gives me the chance to help clients make the right decisions and achieve their goals."
Dream Feature: "An oceanfront view with a private infinity pool and a BBQ area within a great location close to all the good things that Miami offers!"
Advice For Buyers: "If you're looking for a place to live, seek and check for details you'll enjoy in your everyday life and make sure your broker understands your needs."
Advice For Sellers: "Team with a broker who's an expert in the area and who knows the market. Do the research and list it at the right price, so it can be sold within a reasonable timeframe."
Predictions For 2014: "Miami will always be an attractive investment to Latin Americans and people from all over the U.S. and Europe looking for fantastic weather and a prime location next to the water, so my prediction is that market and prices will keep rising."