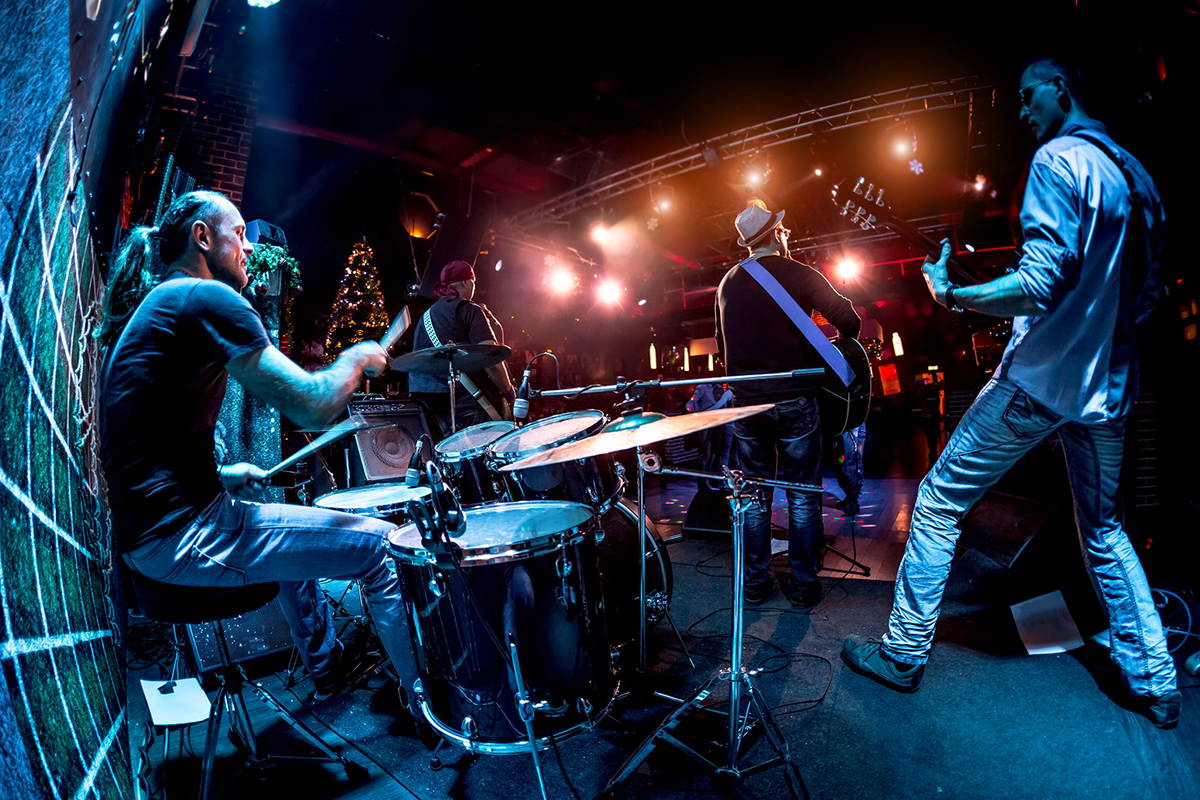 COOL CAT
Besides bearing some of the finest Parisian-inflected nibbles this side of the Okeechobee, Le Chat Noir has been a bastion for Magic City jazzophiles since its inception. A self-consciously cool club modeled after an iconic bohemian burrow of 19th Century France, Le Chat Noir's substantial live music schedule includes every strain of instrumental melody, from the Latin Jazz of Calle Ocho to the tightest of old-school Bebop. Although any night is a good night at The Cat, their Thursday night JAMM! is always a delight; LeChatNoirDeSalis.com.
RAW & UNCUT
The last thing that comes to mind when you picture the archetypal jazz club is the "Do What Thou Wilt" Punk Rock atmosphere of Miami's oldest (or at least most curmudgeonly) rock club. But in its steadfast devotion to all audio outliers, Little Haiti's own Churchill's has been the home of the Monday Night Jazz Jam for as long as anyone can remember. Every emerging member of the close-knit Miami jazz scene have cut their teeth at this iniquitous institution, so come on out, because at Churchill's, absolutely anything's possible; ChurchillsPub.com.
MELODY, MERLOT
Consistently voted one of the top wine bars in the nation, the winsome little public house known as Lagniappe also hosts some of the finest jazz musicians to traverse our Magic City. The bearer of an almost unrivaled ambience, evenings spent sipping wine in their carefully uncultivated atrium concoct a listening experience no Miamian should miss. From the Israel-inflected chops of celebrated pianist Tal Cohen to the metaphysical melodies of the KJ Circles Band, even teetotalers can have a reason to explore this thoroughly tasteful tavern; LagniappeHouse.com.
CUBA LIBRETTO
Besides concocting some of the craftiest cocktails Little Havana's ever tasted, Ball & Chain also showcases some seriously scintillating musical talent on a near-nightly basis. But don't let the meandering tourists fool you: The master musicians whose chords and voices cut through the Calle Ocho traffic are some of the finest Latin jazz artists in the world. Ensconced in cigar smoke and sipping craft rums, anybody can become part of a vital musical tradition right in the middle of the city; BallAndChainMiami.com.