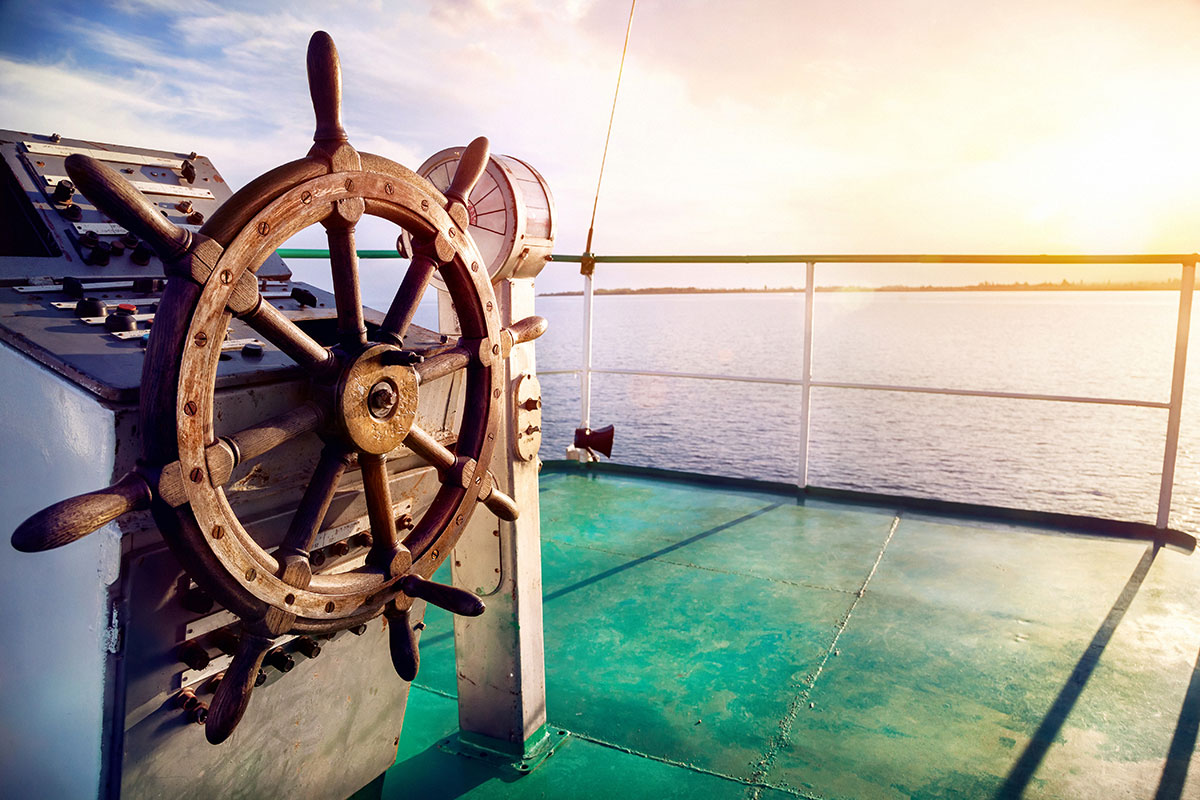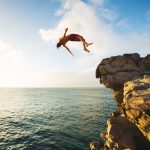 A
is for Adventure
While many an executive leans back in the middle of a hectic workweek imagining the exotic and indolent life of those no longer landlocked, we in the nautical know are aware that boating can bring its own brand of stresses. Whether it's matters financial, equipment woes or a first mate with a first-rate sarcastic streak, never forget that you're participating in one of man's most ancient of pursuits. Whenever you feel yourself getting overwhelmed, take a moment to pause and savor the horizon and breathe in the salt air.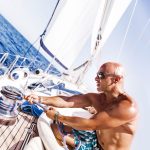 B
is for Boatbound
A fantastic way to enjoy the yachting lifestyle in Miami without spending an arm and a leg (and another leg and that other arm and your head and various integral organs and muscles), Boatbound is a peer-to-peer rental platform a la Airbnb that allows you to set sail without worrying about oppressive upkeep costs. Have a boat that sees a minimum of time off the dock? Consider listing it with this innovative webhost for a little income stimulation.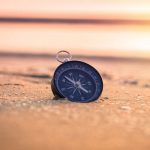 C
is for Compass Eye
Being lost at sea is a terror that's struck man since he first set sail to wind. Avoid getting off course with handy ipad app Compass Eye. Utilizing the camera in your tablet, this app will give you an impressive array of information sufficient for any salty mariner to get his bearings.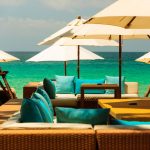 D
is for Dock & Dine
There's a treasure trove of local dockside gastronmic institutions from The Keys through the Miami River, Biscayne Bay and the Intracoastal all the way up to Palm Beach, that have been offering boatbound Miamians the best in fresh, locally sourced seafood for decades. Many of them are old-school joints with accompanying on-site markets, varied catch-of-the-day offerings, live music and drinks so stiff you'll want to make sure your captain stays onboard as you sip and nosh to your heart's delight.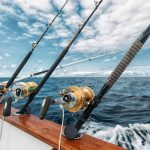 F
is for Fishing Supply
Specifically Captain Harry's Fishing Supply, a worldwide supplier based right here in The Magic City. Whenever we're heading out to grab the big one, a stop at Captain Harry's for expert advice and the latest and greatest in gear is a must for any savvy angler.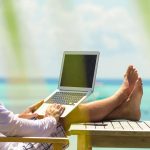 E
is for Entertainment
Tablets for binge-watching and kindles fully loaded with the finest nautical epics, alleviate long wait times when navigating our world's verdant seas, and a great deal of Baywatch and Gilligan's Island re-runs to get caught up on. No one wants to struggle ashore only to be greeted by a superfluity of spoilers.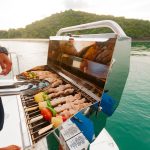 G
is for Galley Gadgets
Whether it's a single-burner gas grill bungeed to the cleat or a marble-top custom crafted kitchen space, the galley is the heart and soul of any vessel. Advances in engineering have spawned a number of useful galley accoutrements, including patented nonskid shelf liners and silicone cookware immune to the rigors of rust.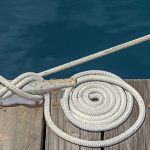 H
is for Harbor Etiquette
Temporary though the situation may be, your co-captains at anchorage are still your neighbors, and if you wish to maintain chummy relationships in the yachting community, a wave, smile and offerings of cold brewskies go a long way. Remember to keep a safe distance from nearby vessels when anchoring, and to set a proper amount of scope in case weather conditions change and keep your naval naughtiness to a dull roar past 10 p.m. Just because you want to remain blearily unconscious through a magnificent sunrise doesn't mean your dockmates have to.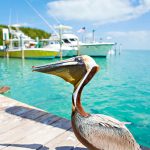 I
is for Islamorada
Deserving of its own alphabetical designation separate from the rest of this island chain, this signature key isn't known as the "Sport Fishing Capital Of The World" for nothing. Whether by spear or rod, there's a monster catch for everyone on this isle. If land-bound accommodations are in order, reserve a night or two at the newly renovated Amara Cay Resort on MM 80 where you can lounge in a hammock along the shore, dive a nearby reef or feast on Keys-inspired fare at their award-winning restaurant Oltremare.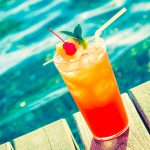 J
is for Juicer
No longer the sole province of hip fitness fanatics, this indispensable tool is a necessity for staying nutritionally balanced over long voyages. And when the lights go out and the dock get's popping, nothing tops off a coastal cocktail like a splash of freshly-squeezed nectar or a spiked smoothie.
K
is for Key West
Whether it's fishing, diving or just cruising the sights our nation's Southernmost Point offers, there's no region of our state more accommodating to the die-hard boater. Featuring the world's most scenic sunsets and libations well worthy of Key West's title as "Margaritaville," no nautical index would be complete without this quirky island paradise.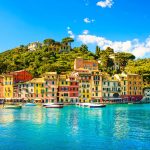 L
is for Liguria, Italy
An unfortunately underused destination for independent sailpeople, these arms of the Mediterranean offer some of the best sea-mammal spotting on the planet. En route to Corsica and other fashionable European ports, this body of water provides a rugged diversion for nature lovers headed toward a few days of basking in the sun.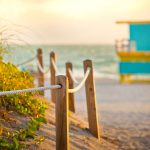 M
is for Miami Beach Marina
Right next to Government Cut with no pesky fixed bridges, the deep water and inspiring skyline of Miami Beach Marina gives everyday yachtsmen the thrill of sailing the seas while enjoying all the highlights of urban living. Whether you're fishing, sailing, cruising, tanning or shopping, there's an option for every type of salt in one of our city's greatest water spots.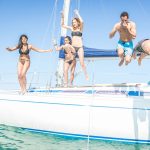 N
is for Nixon Sandbar
A must-see for any marine enthusiast, this Key Biscayne sandbar has seen thousands of boats pull up and party down. You don't need to chart complicated routes to exotic locales in order to enjoy the boat life in Miami — just grab a selection of your favorite beverages and head a few knots off the coast to this coveted coastal refuge. Not just about the destination, the route to this perennial party spot is a scenic mansion-lined waterway filled with seaside photo opps.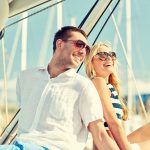 O
is for Outfitting
Tod's loafers. Chucs chinos. Persol sunglasses. Yachting isn't just a hobby; it's a lifestyle that's informed and inflected men's and women's casual fashion for decades. And remember, while luxury is to be prized in this most glamorous of pastimes, functionality is also important. No outfit looks amazing floating off the starboard bow.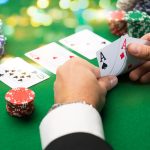 P
is for Poker Run
Although more for the powerboat set, any sea dog worth their salt should be familiar with these high-octane competitions. A thrill to participate in or just fun to watch, organized races can found across the entire South Florida coastline all year long.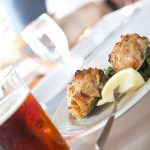 Q
is for Quahog
Or any other type of delicious morsel the sea provides peckish mariners. No meal is as truly satisfying to a seaman like one he catches himself.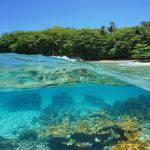 R
is for Reefing
Fast-endangered in our shifting climate, any sailor and sightseer should make capturing these natural miracles while they're still among us a top priority. Of special note are the Emerald and Long reefs located right off our coast.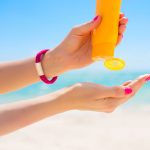 S
is for Sunscreen
No matter how many knots you've logged, forget this obligatory lotion and any pretension at professional seafaring is toast. We can't tell you how many savvy captains return from lengthy cruises as little more than muttering melanomas because they forgot this indispensable balm.
T
is for Tales
A necessary element for any voyage, be prepared to (reasonably) embellish any anecdotes accrued during a long voyage. Maybe your prize saltwater catch gains a couple dozen pounds, maybe the crests of those waves gained a few feet, who's to say? Just remember to limit such salty accounts to less experienced mariners and children of an impressionable age.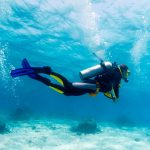 U
is for Underwater Accouterments
Remember, some of the ocean's greatest treasures aren't accessible via boat, no matter how crippling the upkeep costs. Snorkels and SCUBA gear for the properly licensed are a must for aquatic explorers wishing to get the most from their journey. One of our favorite spots? The Molasses Reef right off the coast of Key Largo accessible via John Pennekamp.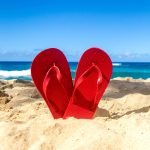 V
is for Virginia Key
This historic beach adjacent to the Miami Seaquarium is open 7 days a week from sunrise to sunset. The barrier island's natural eco-systems are awe-worthy and feature unique plant and endangered animal varieties that make up some of the oldest surviving species in South Florida. There are tons of watercraft rentals, excursions and picnic areas available for those looking for more than just a day of laid-back lounging on the sand.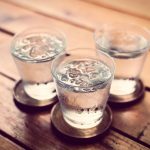 W
is for Watermaker
Any image of exotic conquests and mai-tai sipping against the glittering deeps should be occasionally underscored by queries more pragmatic. For instance, what are you going to drink when all the libations run out and you're parched beyond recognition? H20, of course. Make sure you carefully research any desalinators and accompanying aquatic refiners before making a costly purchase.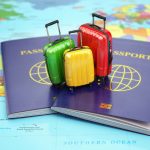 X
is for Xerox
Exploring international waters is all well and good as long as your paperwork is in order. Make sure to keep copies of any and all essential documentation in a waterproof pouch, as well as within easy reach of close friends and family back home. It could mean the difference between a relaxing recess and a depressing detention.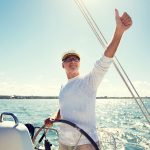 Y
is for YES!
Every good seaman should aim to become a yesman (or woman). It could mean the difference between creating memories that will last a lifetime and ending up sitting in the hull being dull. Many a great adventure has set sail with an open mind.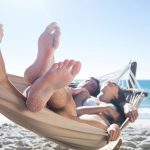 Z
is for Zzz…
If you take our A-Z seabound suggestions to heart, you're going to need to take frequent naps whenever the tides allow. There's nothing like the gentle rocking and blissful lapping of the ocean to lull you into a sweet slumber. Just when you think you've had enough, you probably have. Don't over-stress your mind, body and soul out there. The more you rest, the more energy you'll have to tackle the wide-open ocean. After all, the ultimate night-cap is a good night's rest.