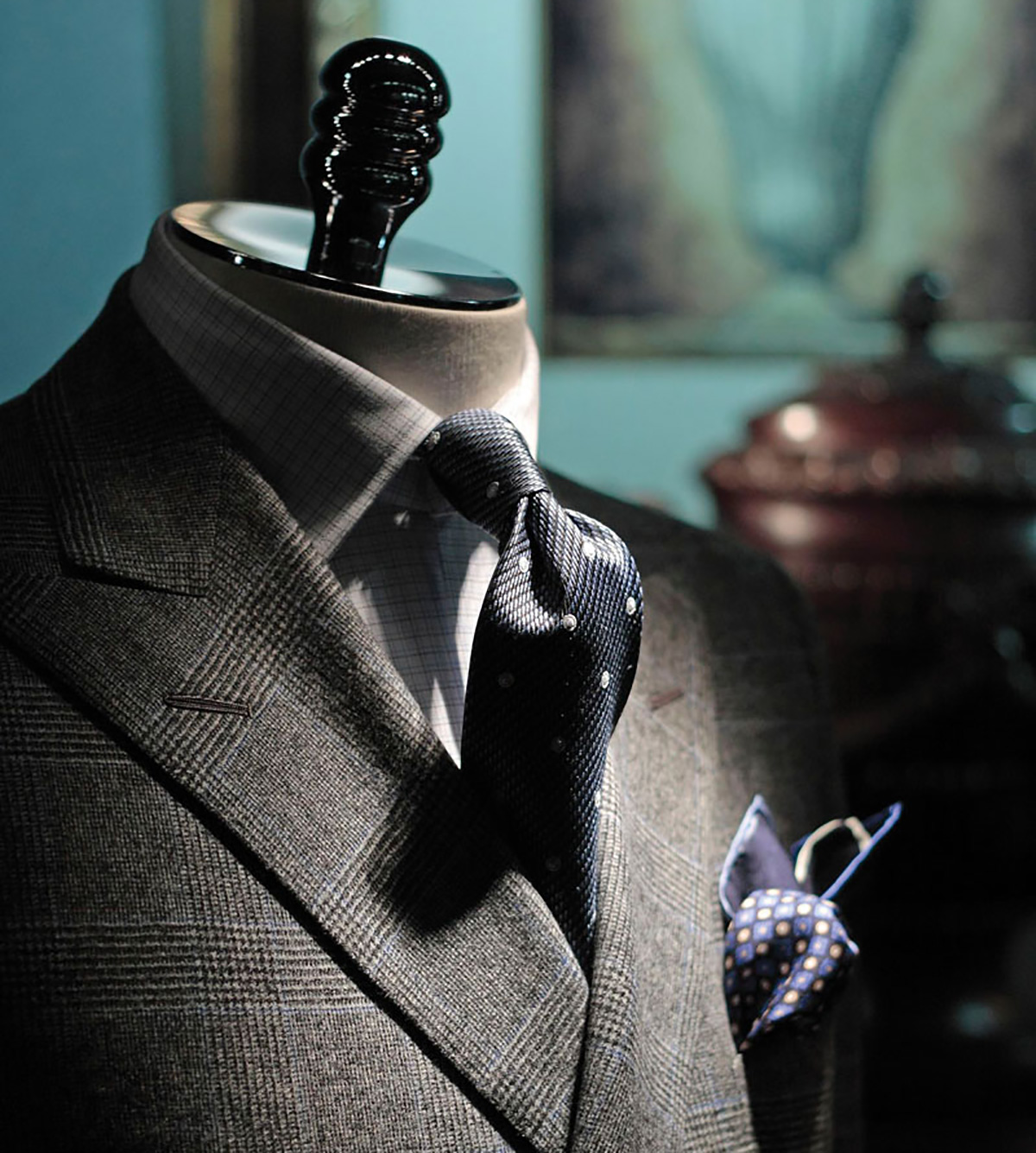 When it comes to his profession, Paolo Barone is all about making high-level men look their best in and out of the boardroom. "Being from Italy, fashion is in my blood and it's my passion," he says. "In Italy, fashion is an important part of our life and society, and Italians are very well-known for their attention to dressing well."
To that end, Astor & Black takes its commitment to creating sharp custom suits for its high-end clientele extremely seriously, and it shows in the enthusiasm with which Barone talks about his trade. So what would he be doing if he weren't working on custom designs for the fastidious Miami clothier? "I can't imagine a better job than one where you're doing what you love for a living," he says.
He attributes his beginnings and the inspiration for his career to his father, whom Barone admired from an early age for his meticulous sense of style and the way that he carried himself in his custom-made suits, all of which always seemed to fit perfectly to the occasion. "There was something about watching the tailor measure my father and sew," he remembers. "The sound of the sewing machine and watching him stitch by hand…it was a bit mesmerizing. My father never threw any of his suits away and I'm proud to say I have some of his suits in my closet — I love wearing those vintage suits from time to time."
Barone is not only extremely passionate about his work, he also sees it as an artform that can be tailored to individuals to make his creations truly their own. Among his favorite challenges is "sculpting" suits, and, he says, each suit, like each person, is different. "I really enjoy getting to know my clients, their likes and dislikes," he says. "I always try to educate them on clothing and fit and work with them to find the finest fabrics available while showing them what works best for their body type. In Italy, we say, 'fare sempre bella figura,' meaning 'always giving a good impression' — that remains my rule for myself and for my clients."
To see what Paolo Barone can do to take your look to debonair status at Astor & Black, call 305.495.6574 or visit AstorAndBlack.com.