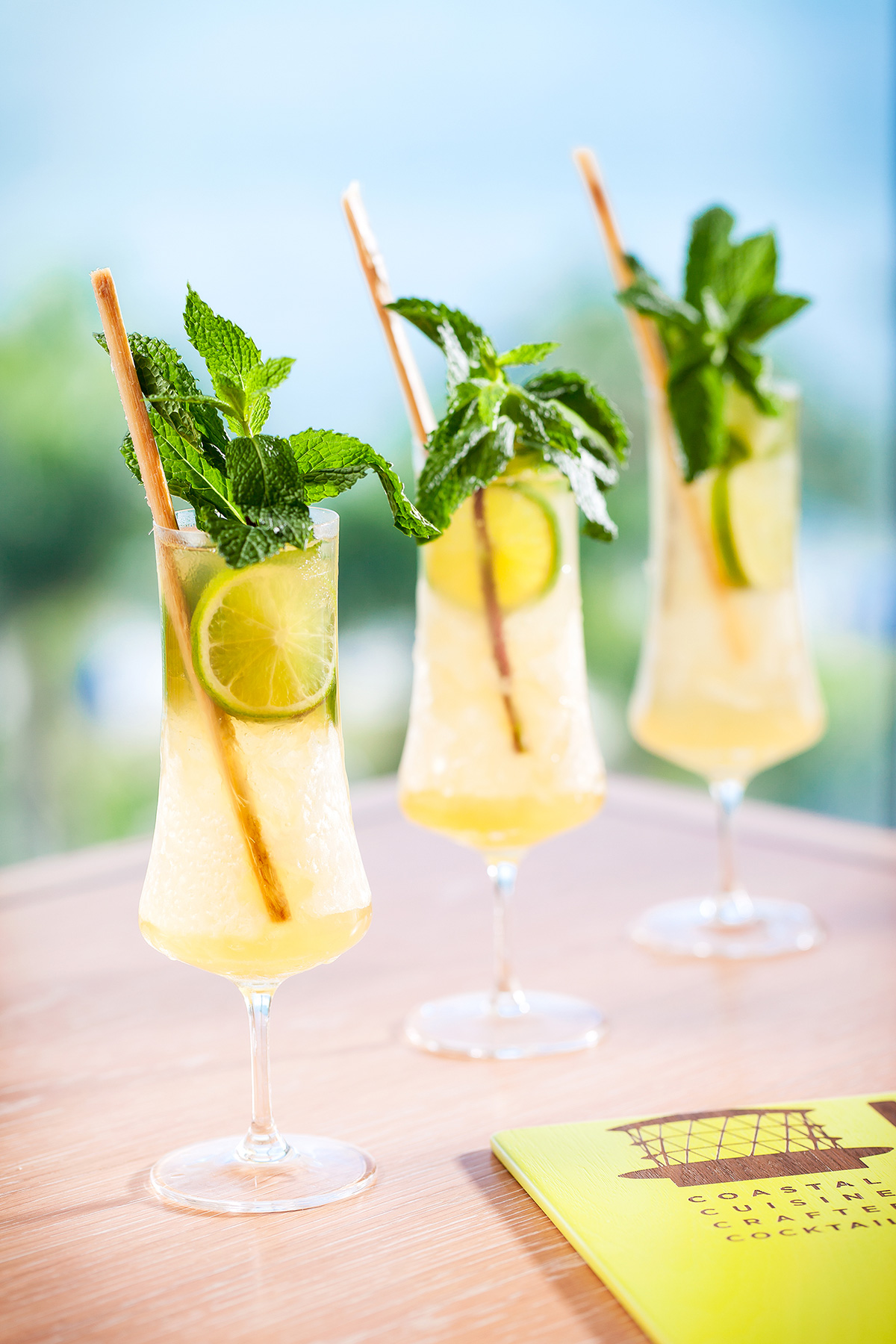 2 oz Lighthouse Gin
1 oz St. Germain Elderflower Liqueur
1 oz Lime Juice
1 oz Housemade Mint, Cranberry
& Cucumber Syrup
Splash of Fever Tree Club Soda
Pour ingredients into a shaker and shake vigorously for 5 seconds. Pour into a highball glass. Top off with Fever Tree Club Soda. Garnish with lime, mint & sugarcane stick.