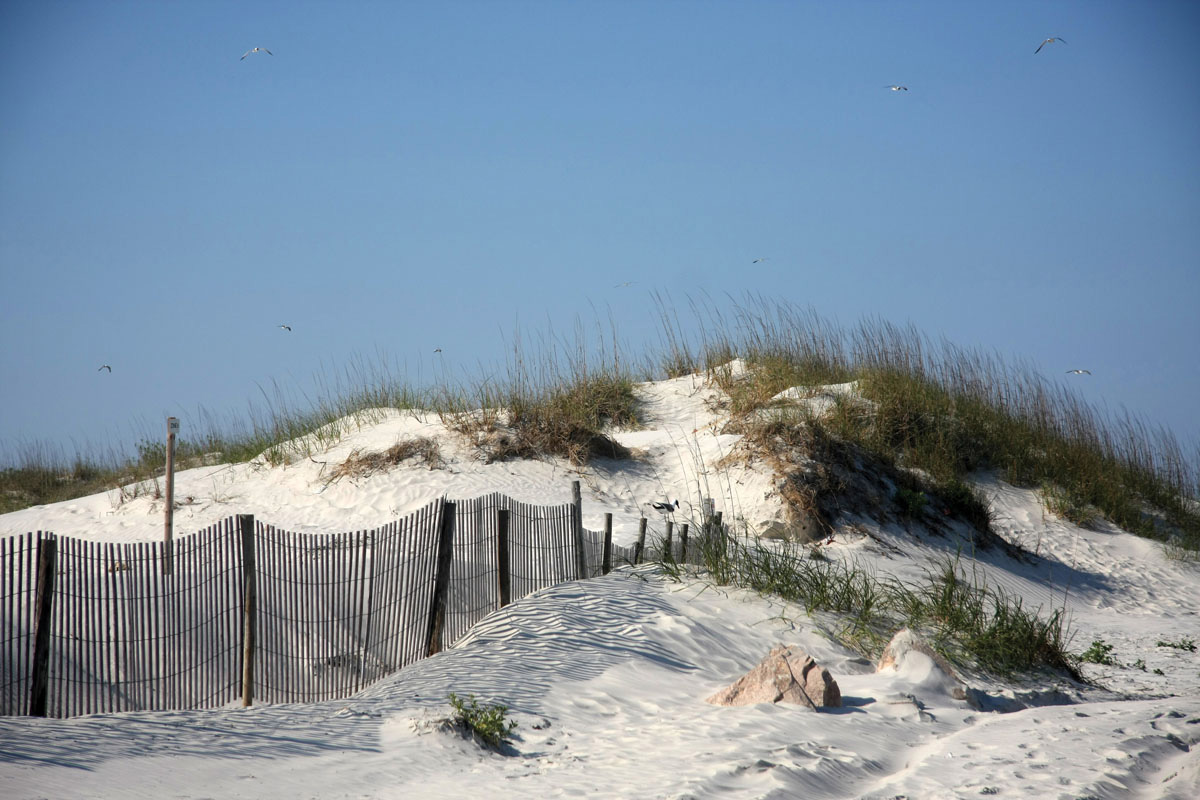 Amelia Island, one of a chain of barrier islands in the East Coast of the U.S., is a quaint seaside enclave minutes away from Jacksonville. Eight different flags have flown above it, claiming this tiny nook 13 miles long, their own — from the English to the French, Spanish, even the Mexican flag. When you arrive to this sleepy beach town, you quickly gather what all the fuss is about. With locals sporting a slight Southern twang, it's a folksy untouched Eden — a cross between Disney's Pirates Of The Caribbean and a Norman Rockwell painting.
Things move at a slow pace and to the beat of a happy humdrum heart in these parts. It's an ideal place for a romantic escape, or a family getaway, and as I walk the narrow streets at dusk with sand and daisies elbowing each other for sovereignty, I found myself happily contemplating taking a writer's sabbatical here. The spell was cast.
You'll find a stretch of alabaster white beaches embellished by charcoalhued seashells, and beige crashing waves that entice you to come bathe in their waters. Fernandina Beach, being the island's one incorporated city is the historical heart of this hamlet. It's a common occurrence to see couples nestled in a lingering embrace as the sun sets upon Amelia.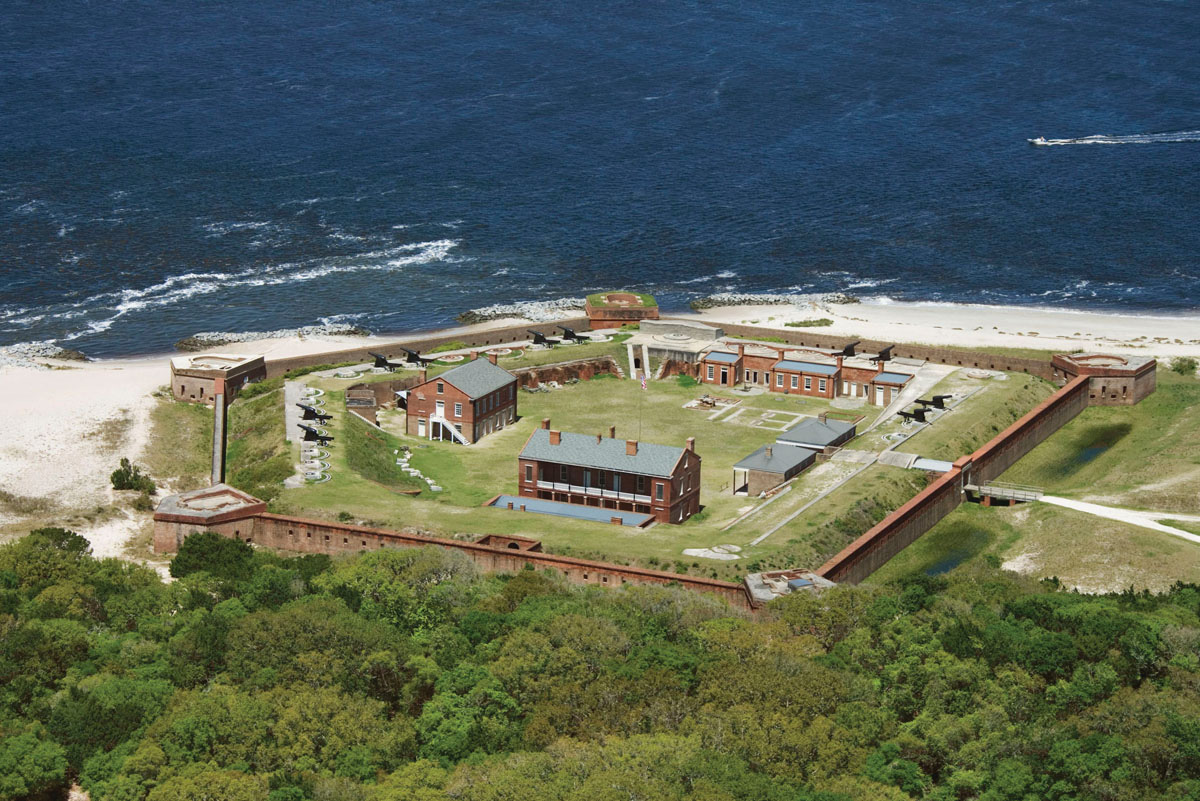 With over 400 years of recorded history, Capt. Jean Ribault was the first to land on the island in 1562 claiming it for France. Four years later, the Spanish, having just established St. Augustine, arrived under the command of Pedro Menendez and vanquished the French. By 1742, during the Battle Of Bloody Marsh, the island was abandoned, becoming an uninhabited buffer between English Georgia and Spanish Florida. It wasn't until 1763 that yet another flag flew over the island — this time thanks to the Treaty Of Paris. It was at this time that possession of Florida went to the British Union Jack, and thus aptly the island is named after King George II's beloved daughter.
The pastiche of European influences is evident in the 50-block historical district of Fernandina Beach. With its cobblestone streets, massive French iron lampposts and English colonial motifs, all those who have come through have left their mark on the Island. Many of the historical homes have been restored and turned into cozy B&B inns. This is the area where visitors come to shop for vintage trinkets, enjoy a meal in the many cafés and restaurants and listen to live music at the local bars.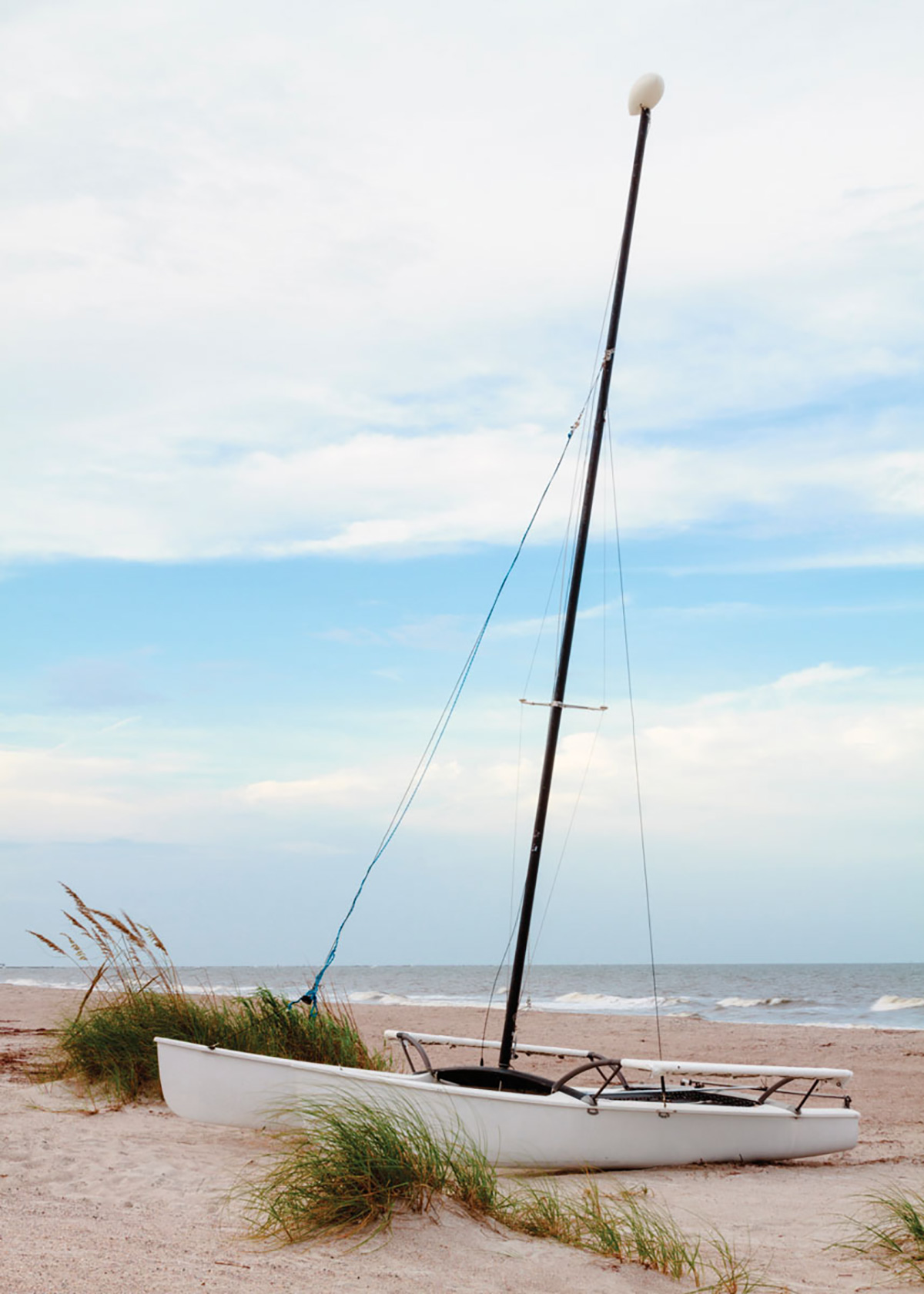 A sheer must on an evening out is to visit the oldest bar in Florida, Palace Saloon. Housed in the Prescott building, originally a haberdashery, in 1903 the saloon went from selling "shoes to booze" as the patrons sheepishly recant. Designed by Adolphus Busch, founder of Anheuser-Busch, the bar is 40 feet of mahogany wood with mosaic floors, embossed tin ceilings and hand-carved caryatid ornaments. Ladies don't bemoan that Palace is a gentleman's bar awash with history that happily serves a stiff drink after a long day.
If after a night of carousing the bars with the likes of local pirates, you're willing and able to wake the following morn, the day beckons to transport you back in time — all the way back to the Civil War era to be exact. And what awaits is nothing short of breathtakingly historic in more ways than you could ever imagine.
Fort Clinch was built in 1842 to guard and defend the mouth of St. Mary's River and the adjacent strategic port. With the advancement of the Civil War Confederate, militia took hold of the fort in 1861 until the Union Forces were able to seize it once again. To visit Clinch is to enter a time capsule, with the opportunity to experience what life must have been like during that time.

What's more, on the first Saturday of every month visitors can interact with historians as the grounds are a bustle with soldiers in period costumes involved in marching drills, firing squads, cooking and daily life. It's not often you get to travel back in time, and it's something you'll never forget.
But if being in the present and enjoying the outdoors is more to your liking, the island offers unlimited year-round fishing. Surf fishing can be done anywhere along the island, and charter boats offer inshore fishing in the marshes and rivers around the jetties. Plus, there's always the option of taking an offshore trip into the deep blue.
From kicking of your flip-flops and diving into the surf to going for a bike ride through town, having a picnic in one of the parks or going for a leisurely stroll to enjoy classic early Florida architecture, it's almost impossible not to fall in love with this place. It envelops you in serenity and feels like a tall glass of sun tea on a long summer night. It is a Rockwell painting come to life, with perhaps a mischievous 'ahoy matey' within the subtext.