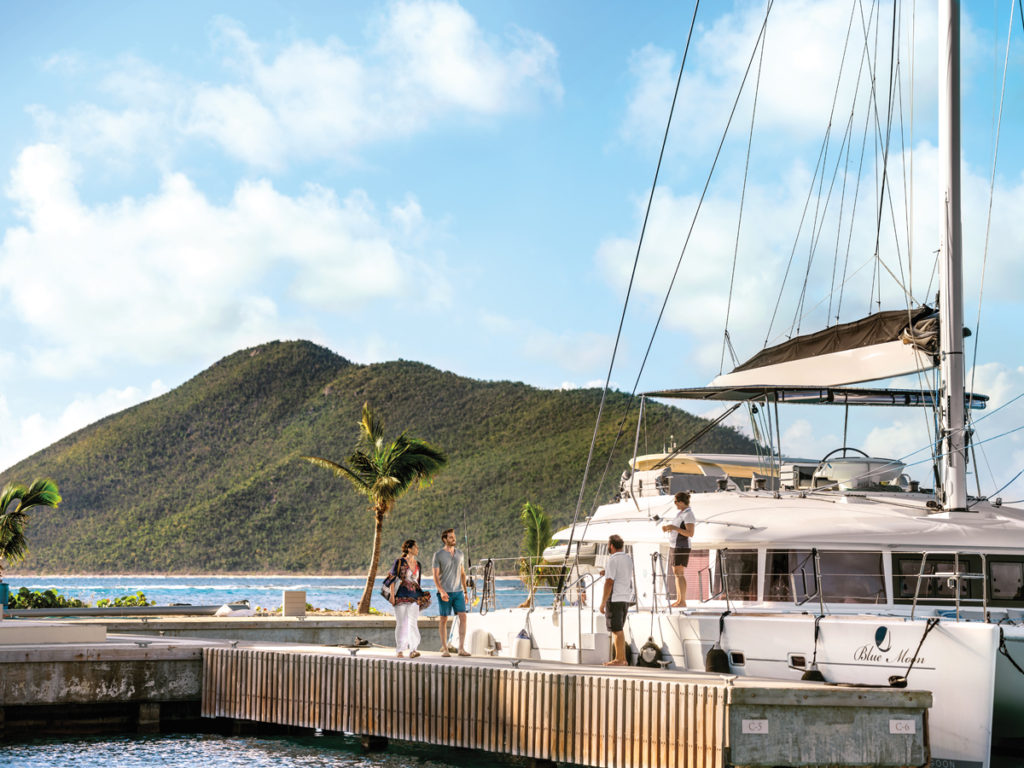 An adventure at sea is in store at the British Virgin Islands, whether you're a first-time sailor or an experienced captain, thanks to consistent trade winds, clear water and sunshine every day. Discover a different cove or beach daily at different islands and pack your boat with all the necessities and set sail for wherever the spirit — or the wind — moves you. 
Sailing to the British Virgin Islands is easier than you may think! Or if you're free to fly in, a wealth of charter options awaits to quickly and easily get you on the water. Sail crewed (full crew to sail and prepare meals), charter (do-it-yourself) or by cabin (mostly for couples). Plus, there are many glamorous sailing regattas held throughout the year. As the "Sailing Capital Of The World", BVI offers an escape like no other for families, no matter the age or size, with almost 600 nautical miles of endless delights to explore. There's no better antidote to modern-day stress.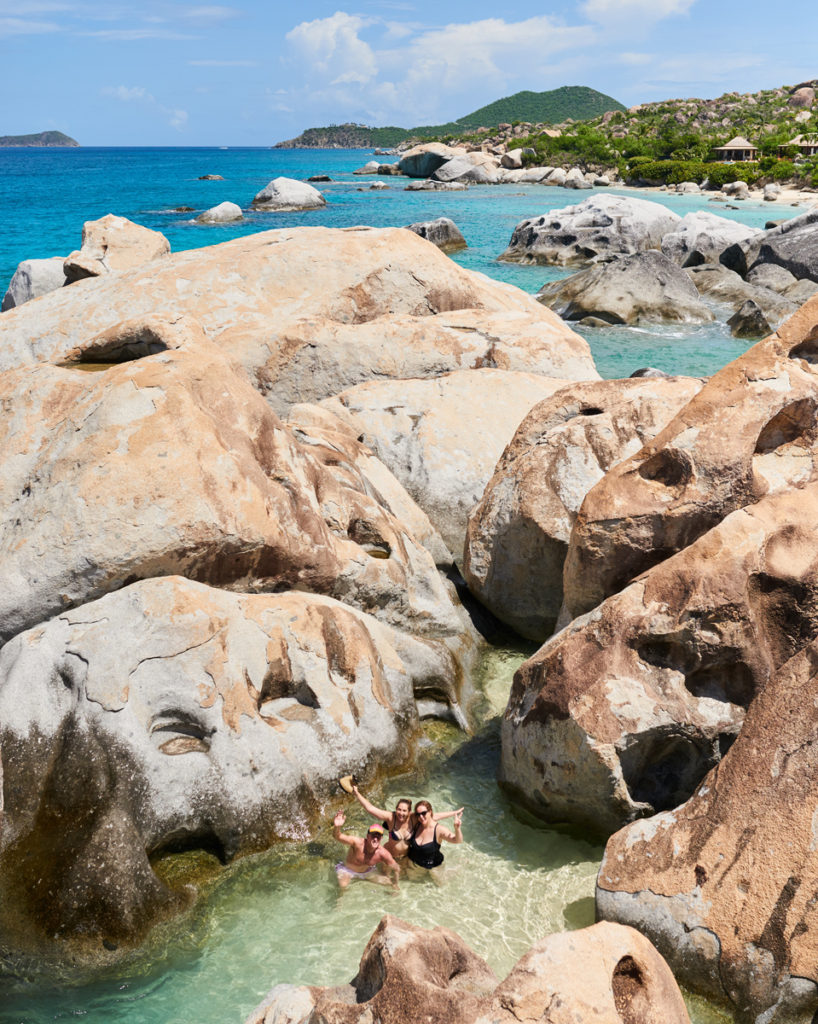 Families will be interested in the Sail Caribbean Summer Camp, where kids and teens can learn to sail and even receive American Sailing Association certifications. From sailing small boats, to big yachts, there are options for kids and teens of all ages. Additionally, on the southwestern tip of Virgin Gorda is the world-famous The Baths. Words cannot accurately describe this jaw-dropping geological wonder comprised of awe-inspiring granite boulders, which form sheltered sea pools on the beach's edge. It is close to world-renowned Devil's Bay and the nearby lovely white sand beaches of Spring Bay. While on the island, be sure to check out Oil Nut Bay Marina Village and enjoy their suspended pool, bar, game rooms, over-water hammocks, boutique island shopping and, of course, the exceptional cuisine at the over-the-water restaurant Nova.
The only coral island in the Virgin Islands' volcanic chain, nearby Anegada is characterized by its nearly flat elevation, the striking coral reefs that surround it, secluded sandy beaches and clear springs bubbling from coral beds. Snorkelers and scuba divers will delight in the reef's mazes, tunnels and drops, which are rich in needle fish, bonefish, stingrays, parrot fish and other marine life. Your sea legs will enjoy water sports, sport fishing and bone fishing. Beachgoers will find no lack of calm and quiet shores, including Cow Wreck Beach, Loblolly Bay and Jack Bay. Frances Family Farm provides guided horseback riding along one of the isle's most stunning beaches. Like The Baths, we can't accurately describe the majesty of Anegada's awe-inspiring Conch Shell Mounds. Kelly's Land & Sea Tours will take you there and help you understand the true meaning of snorkeling in paradise.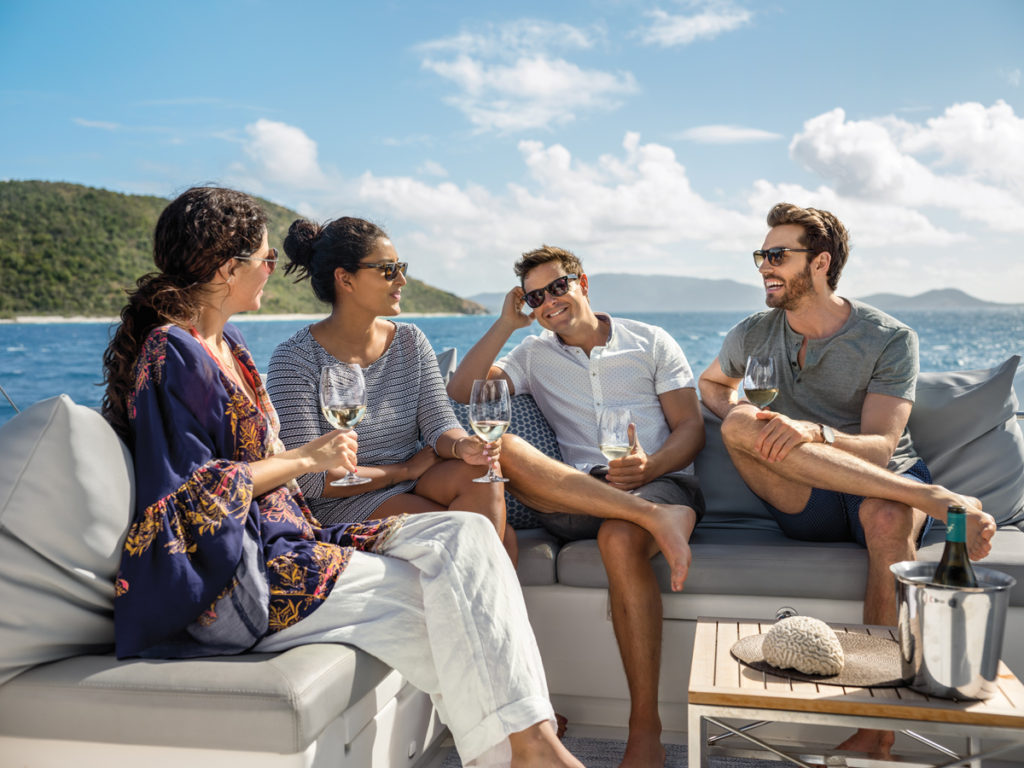 And there's much more! Even in a land of spectacular beaches, White Bay Beach on Jost Van Dyke stands out. Voted one of world's Top 10 beaches by Caribbean Travel & Life, its long stretch of white sand is protected by a great snorkeling reef and is dotted with award-winning beach bars. Norman Island, reputed to be the inspiration for Robert Louis Stevenson's Treasure Island, boasts water-level caves perfect for snorkeling. Spend the night moored in The Bight, party hearty at the legendary floating bar Willy-T and be sure to dine on the delicious offerings at Pirates Bight Restaurant. Sailing on, beautiful Manchioneel Bay on Cooper Island features many sailing itineraries including a natural stop along the Sister Island chain leading to The Baths at Virgin Gorda. Moor-Seacure Limited maintains 30 mooring balls in the bay; suitable for vessels up to 60 feet in length and 20 net tons with 15 available on a first-come basis and 15 that can be reserved via BoatyBall.com. In fact, with a BoatyBall membership you can pre-reserve buoys at Cooper Island Beach Club, Leverick Bay Resort, Anegada Reef Hotel, Cane Garden Bay, Great Harbour and Jost Van Dyke. Cooper Island is also famous for its Turtle Tagging, where your half-day adventure starts with a presentation on everything turtle, starting with their evolution 220 million years ago. Then, it's off to the boat to look for actual turtles while "power" snorkeling and catching them while free-diving. Be sure to make time one evening to gather with family and friends under the stars at Bonfire Bliss over on Tortola. Paradise Promotions & Events sets it all up for you, so you can just kick back and enjoy.
Summer vacation is the perfect time to bring the entire family and all your friends to the BVI. The diving is fantastic with clear warm blue waters, lots of fish, tons of soft corals, and unique wrecks. Kids can start diving lessons starting at 8 years old by taking a PADI Bubblemaker course; kids over 10 can participate in a variety of diving courses including PADI's Discover Scuba Diving. The Junior Rescue Diver course is available for kids over 12.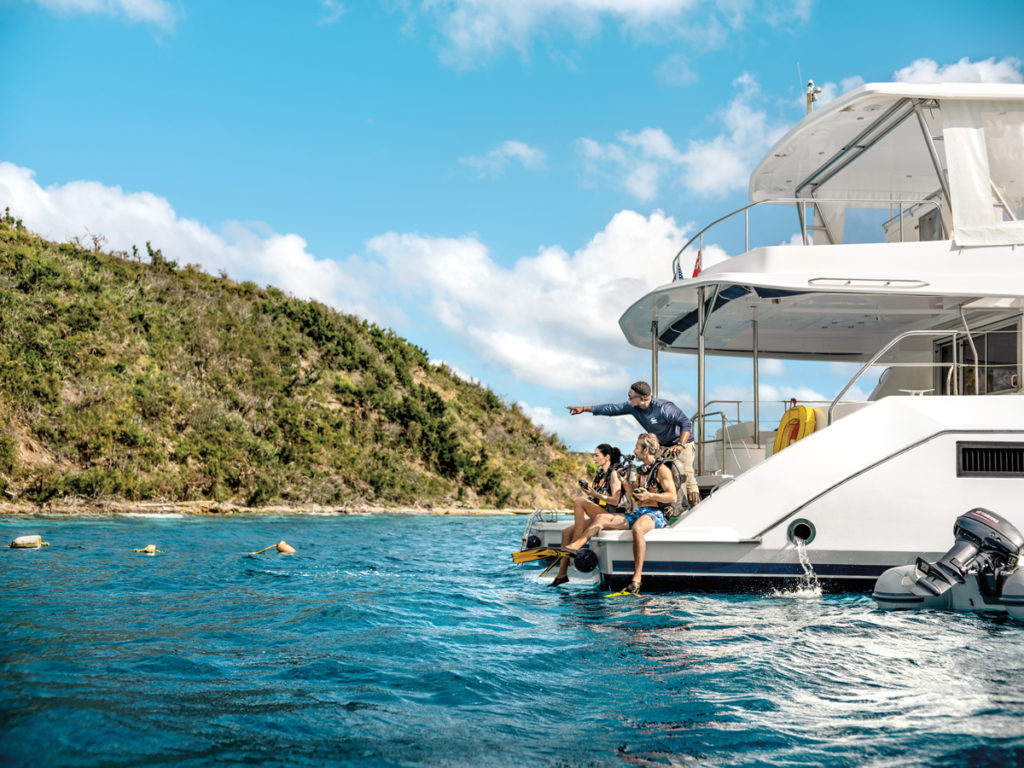 As most savvy travelers will tell you, the key to any great vacation is insider tips, and BVI's got plenty. First, there are quite a few hotels and resorts with sailing bases. Consider a combination of a land-based and sailing charter vacation options or spend a day before and after sailing on land at a hotel or villa. To make the most of your time on the islands, you will definitely want to have your boat provisioned prior to your arrival. Equally important is to chart out your "must-visit" spots before your trip and be sure to plan to dine at restaurants for breakfast, lunch or dinner. Lastly, be flexible with your itinerary, so you can accommodate something unexpected you come across in this land — and waters — of endless wonder. To book the trip of a lifetime, call BVI Tourism at 800.835.8530 or visit BVITourism.com.