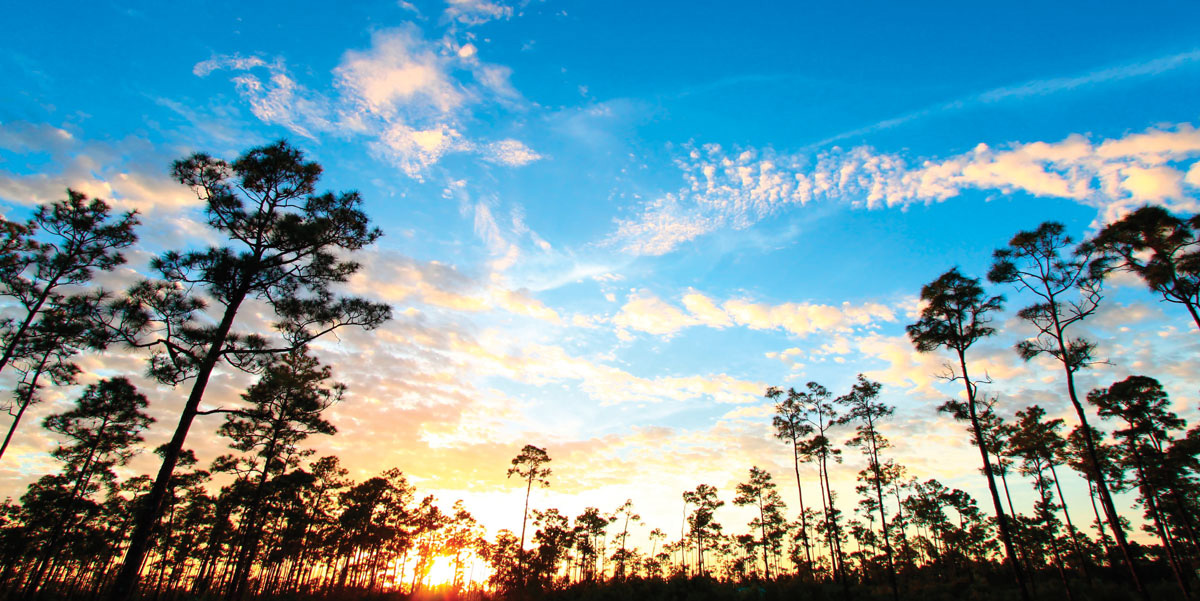 Floridians consider this our La Peregrina, and to venture into La Laguna Del Espiritu Santo, as the Spanish conquistadors once named this River Glades, eventually known as The Everglades, is to witness the sights, the redolence and the essence of this peninsula. My youth was spent on Sunday family outings swimming in small, nature-made, crystalline ponds within the swampland, observing egrets as they appeared to hitchhike along the roadside, and gripping for dear life to the clacking metal seats of a speeding airboat as a disgruntled 15-foot alligator hissed in disapproval over the racket the humans made.
What local doesn't recall coming across those freakish gator foot keychains or hearing tales of things turning up in The Everglades? And I don't just mean the elusive Florida panther — it's all part of our Southern lore. This is where endless sawgrass marshes, aquifers, dense mangroves, cypress swamps, hardwood hammocks, flora & fauna, native species and our tropical marine life all converge with the history that includes the Calusa, Tequesta and Seminole Indian tribes.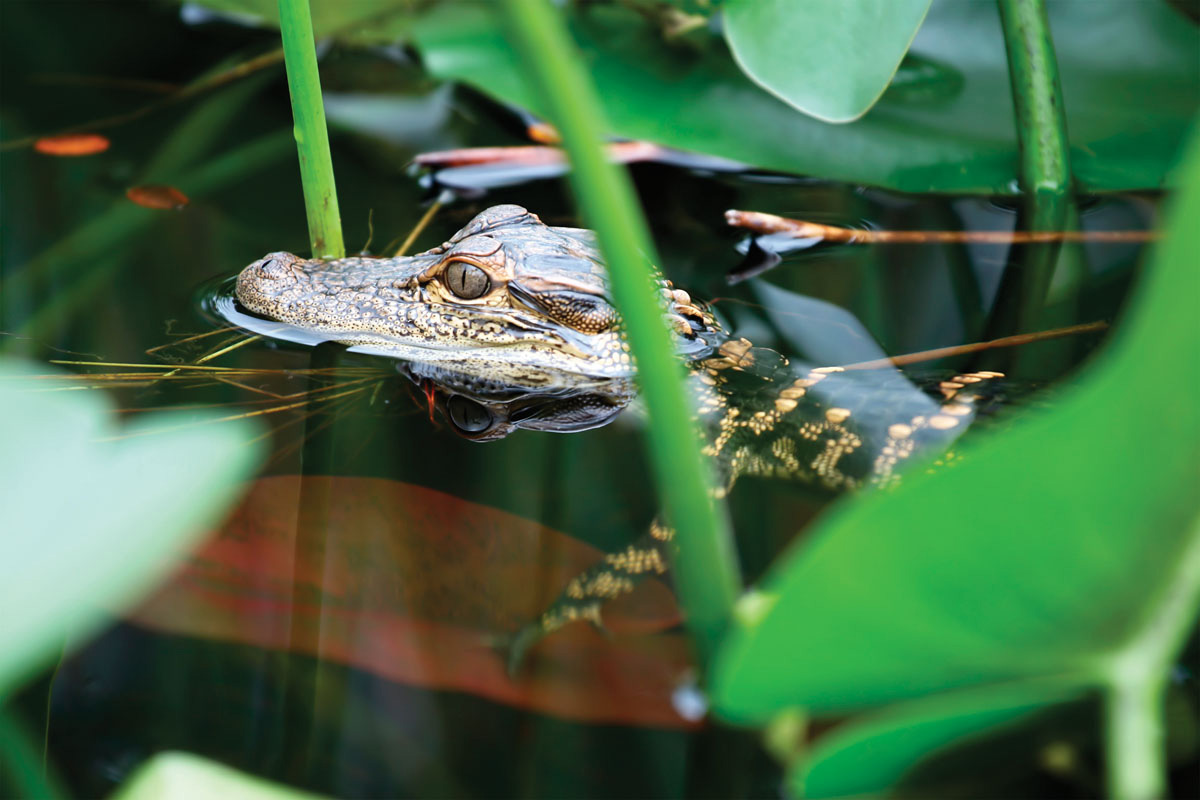 Considered one of the three most important wetlands in the world, The Everglades National Park is a subtropical interdependent ecosystem, and to put it plainly: A marvel. Our marvel. We, those of us from here, those who have called this place home or do currently, have been entrusted this landscape that spans 1.5 million acres in size to our care and protection — a sort of bestowed ancestral honor. To visit it is to take in an unequaled natural wonder, and if you have not yet done so, there's no time like now.
It's truly impressive to imagine that at one point most of Florida was The Everglades. Shallow, slow-moving water flowed over low-lying lands for over 11,000 square miles from the Kissimmee River (think Disney World area) to Lake Okeechobee and down south to Biscayne Bay. Early settlers understood that to survive in this unforgiving weather that land needed to be drained and transformed into farmland.
The drainage process went underway in the early 1900s. Scientists and conservationist soon discovered the severe damage being done to the ecosystem. In 1947, to prevent further degradation of the land and life force, Everglades National Park was established. The park protects only the southern portion of this historical ecosystem — it's a massive watershed that provides a subtropical refuge for native wildlife. This great biological wonder is home to an array of threatened or endangered species that roam free including Green Turtles, Cape Sable Seaside Sparrows, West Indian Manatees, Eastern Indigo Snakes, Loggerheads and Red Cockaded Woodpeckers, among many others.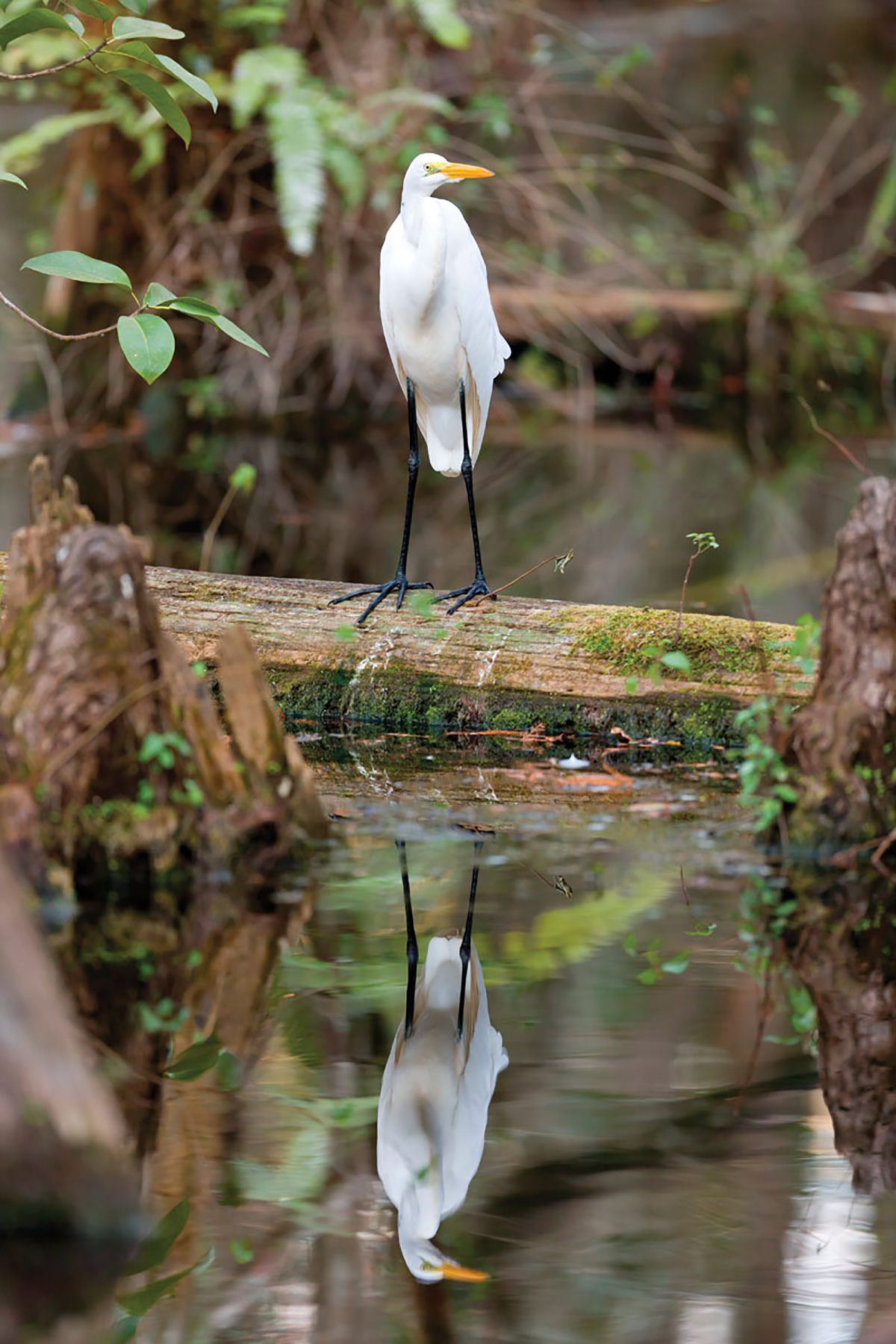 What's more, this place is a real treat for nature enthusiasts; it's like hitting the motherlode. There are a number of places within the park to begin your adventure, and most campgrounds are accessible by canoe, kayak or motorboat…a few via a leisure hike. Visitors can select from a variety of ground sites, beach sites and elevated camping platforms (called chickees). Please take note, there are no overnight accommodations in Everglades National Park other than camping facilities, and individuals that visit must bring their own camping equipment because rentals are not readily available nearby.
While visiting this area, make sure to experience Buffalo Tiger's Airboat Rides. It's a 45-minute tour with knowledgeable Native American drivers that instruct you of the wildlife and history of the place. They will take you through The Glades, stopping at a traditional Indian camp on a tree island. It's a great way to see all there is to take in before settling into a snug tent for the night.
The First option as a campground stop is Flamingo, as the park's main camping entrance is located in Homestead. There are 234 drive-in sites, 55 of them have views of Florida Bay. Here you can enjoy several hiking and canoe trails, and amenities like solar-heated showers, picnic tables, grills and even an amphitheater for winter programs. The next option is Long Pine Key, with more than 28 miles of connecting trails interwoven with a pine forest. The campground is open year-round with a 14-day max stay. It's a tranquil scenic location that includes a picnic area, fishing pond and spacious campgrounds. Yet another campground selection is East Cape Sable. In this spot camping is primarily on the beach, with ocean breezes to enjoy while keeping an eye out for turtles, manatees and bald eagles. You can also cast out a line for some fresh catch.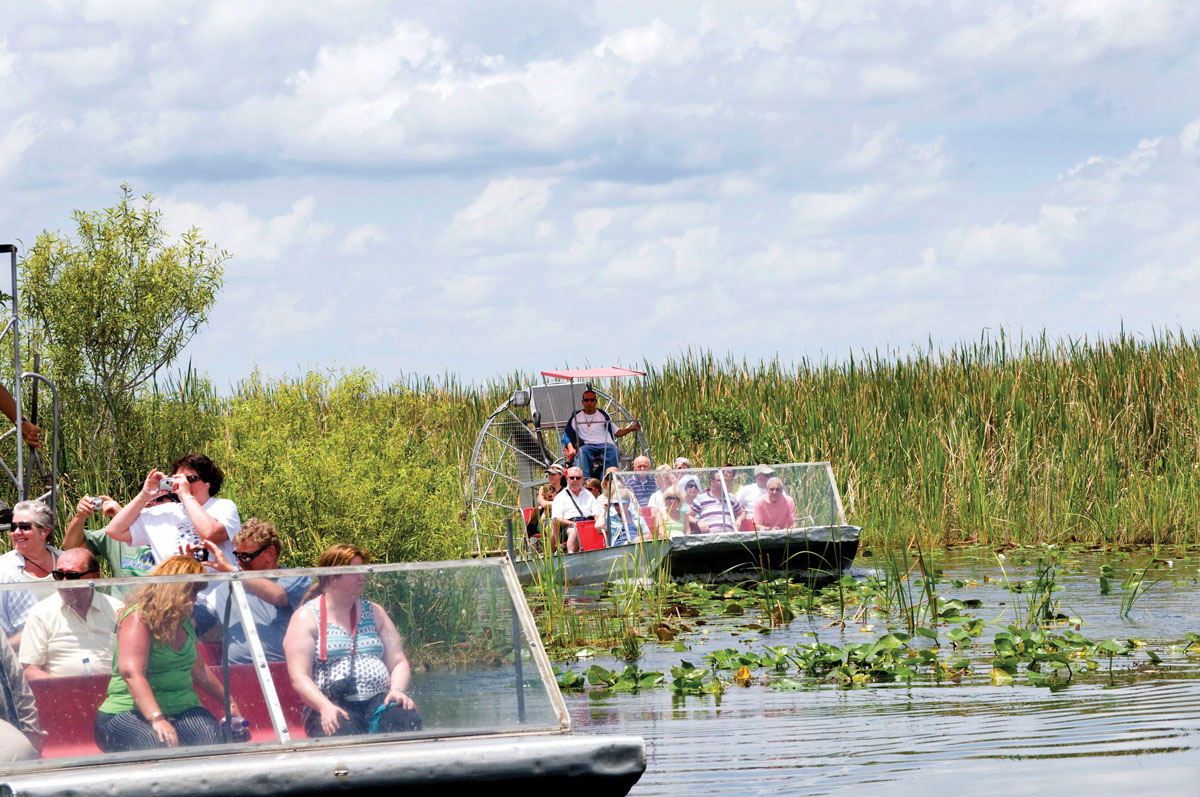 You'll find that any — or if you're daring enough all — of these campground options will make for a perfect setting, either with family, friends or someone special to enjoy nature, observe wildlife first-hand, and take in the lushness that is Florida's Everglades National Park.
Glades Tips
When venturing out to the natural wonder that is Everglades National Park, keep these important tips in mind when planning your adventure day and night.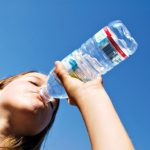 Stay Hydrated
Make sure to bring lots of water. One gallon per person per day should be sufficient for a regular visit all year round.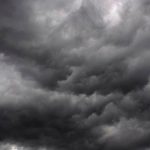 Watch Weather
The last thing you want is to be stuck in The Everglades during a thunderstorm or on a rainy day! Check forecasts regularly.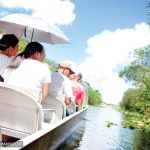 Travel Tools
Come equipped with sunscreen, sunglasses, hats, umbrellas, bug repellent, and a warm jacket so you're prepared for any surprises.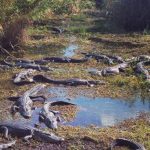 Animal Kingdom
The Everglades is an area to be respected. Do not disturb the natural habitat or feed the wildlife under any circumstances.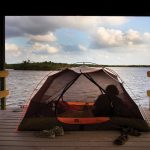 Cozy Stays
Make sure your tent has insect netting and that there's plenty of room for everyone in your party — it'll make your stay better!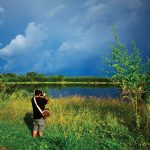 Document It
If possible, bring a waterproof camera and a phone with a water-resistant cover so that you can take great pics.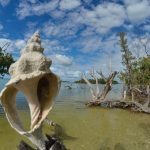 Just Enjoy
Though it can be strenuous and a bit overwhelming for most, it's important to take delight in this wondrous place.