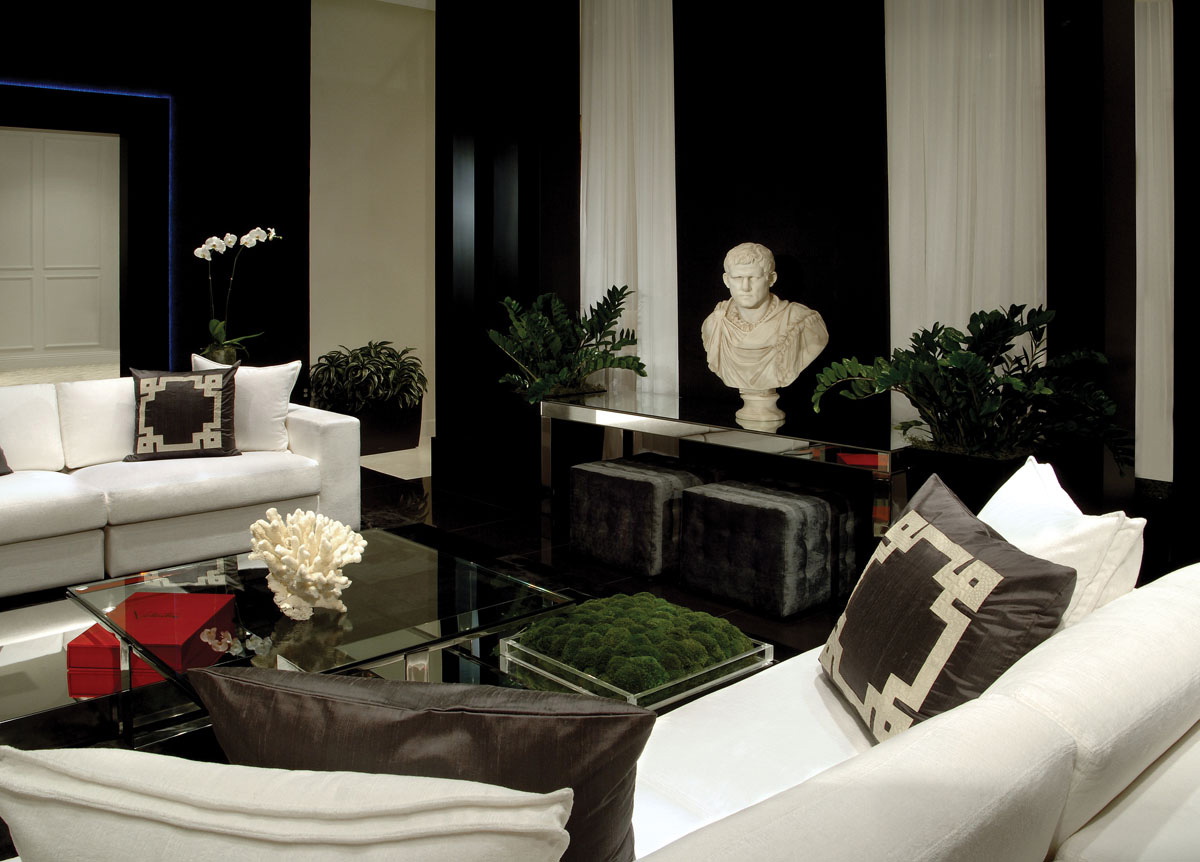 Is your inner interior designer looking for some inspiration? You'll find it at the Artefacto Design House, an innovative design concept showcased in Artefacto's window displays at their The Village of Merrick Park location. Eleven Miami-based designers will create vignettes of living rooms, patios, bedrooms and more, using Artefacto's cool, internationalist pieces. The showcase debuted in July and will run for 11 months; 4440 Ponce de Leon Blvd., Ste. 1600; Coral Gables; 305.774.0004, Artefacto.com.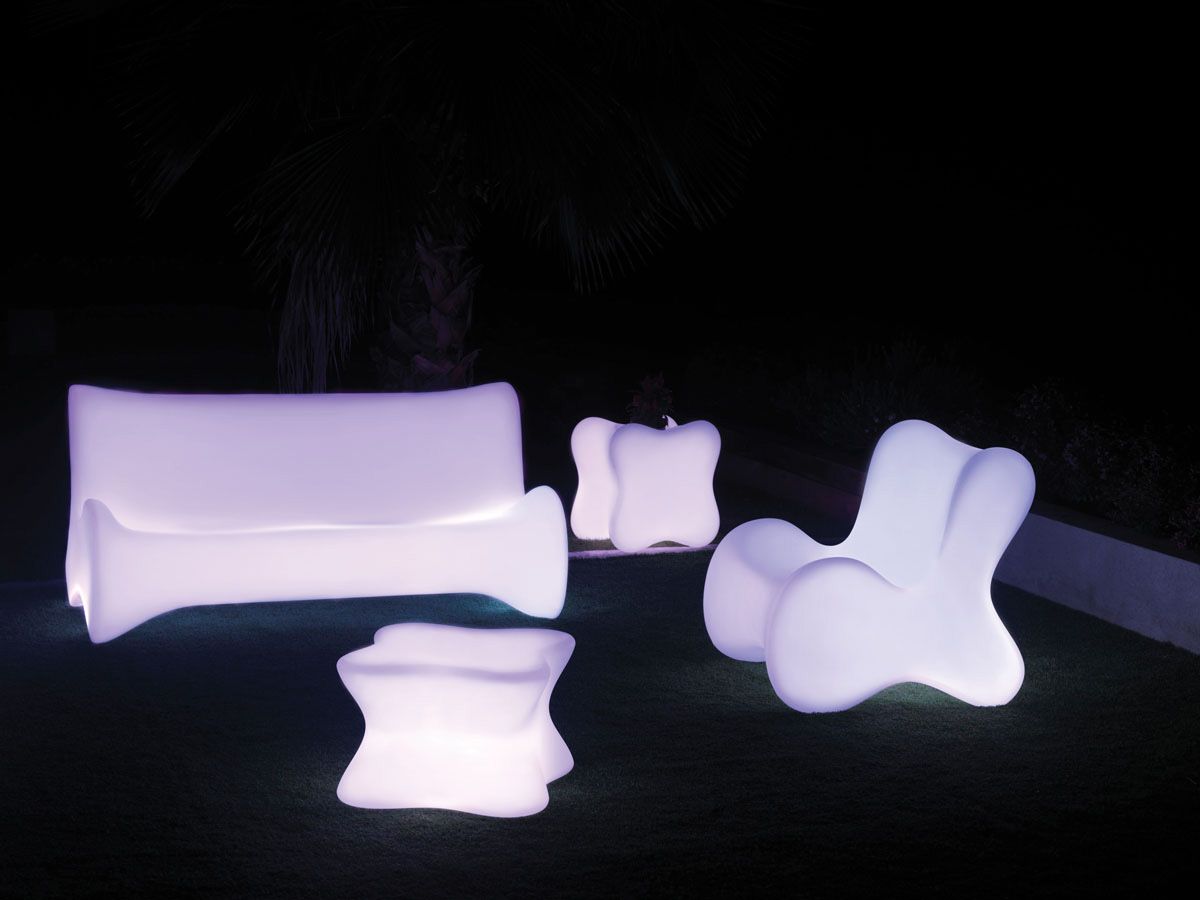 Inner Light
What's even cooler than ultra-modernist furniture? Ultra-modernist furniture that glows! Designed by Karim Rashid for Spanish avant-garde brand Vondom, the Doux Collection is manufactured using a rotational molding technique and is available in bright colors or in an even-brighter LED version. Several of the pieces are also multi-functional…for example, the table also functions as an ice chest or flower pot. And did we mention it glows?; Vondom.com.
Total Inspiration
Born in 1974 in Mende, Lozère, France, to a mother who was an art teacher and a father who was a sculptor, Noé Duchaufour-Lawrance was immersed in the art world from a very early age. At 13, he already knew what he wanted to do, and today he is one of the most in-demand designers of our time. He has followed an unconventional career path, but one he sought out deliberately. After two years studying metal sculpture at the Olivier de Serres School of Art & Design, he went on to study furniture at ENSAD (National College of Decorative Arts) in Paris. Some great names have inspired him, initially Ron Arad, since he redefined the world of design. Then there was Philippe Starck, who he could not help but be aware of. Later on, he discovered Carlo Molino, Nogushi, Fin Juhl, Eames, Georges Nelson and others. Since 2000, he has received numerous highly prestigious commissions. His first noteworthy achievement was Sketch Restaurant in London. He also won a "Best Design" award from Time Out and Hotel & Restaurant in 2003. This was followed quickly by the Libre Sens cognac bar in Paris and 3rd Culture Imperial Hotel Ginza in Tokyo. In addition, he designed the Dessous Chics table for Zanotta in 2005; the Tad Concept Store in Milan; the redesign of the Sénéquier brasserie in Saint-Tropez in 2007; and light fixtures for Baccarat in 2007. He was named "Creator of the Year, 2007" by the home décor trade show Maison & Objets-Scènes d'intérieur (Paris). Since then, he's been unstoppable, working on perfumes, for Air France, and for a brand of champagne. For the 2010 collection, Noé Duchaufour-Lawrance introduces Ottoman, Interstice, Meida and Salam, all available at Ligne Roset Miami in the Design District; 160 NE 40th St.; 305.576.4662; LignetRosetMiami.com.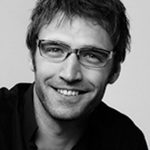 A respected designer on a global scale, Noé Duchaufour-Lawrance believes there are emotional links woven between people, spaces and objects. He works on projects varying in size from the very smallest to those on the grandest scale.
Mood Setters
When choosing the right palette for a space in your home, remember the power of color to affect mood. Who wants a depressing shade in the office, or a seductive hue in the bathroom?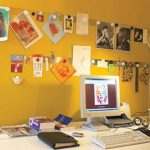 Yellow Study
Use yellow in your office or den. This sunny shade has been shown to increase the ability to make and recall memories. It also causes a slight increase in blood pressure, giving you a subtle energy kick.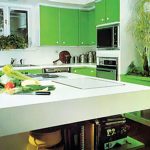 Eat Green
Does deciding how to stick with that diet stress you out? Go green in the kitchen. This calming color can help reduce your food anxieties and helps create a relaxing, soothing atmosphere.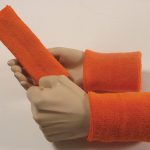 Citrus Sweat
Want help getting motivated on that darn elliptical? For starters, give your exercise space a splash of orange. This energizing tone is a great way to help kick-start your excitement, enthusiasm and exercise routine.