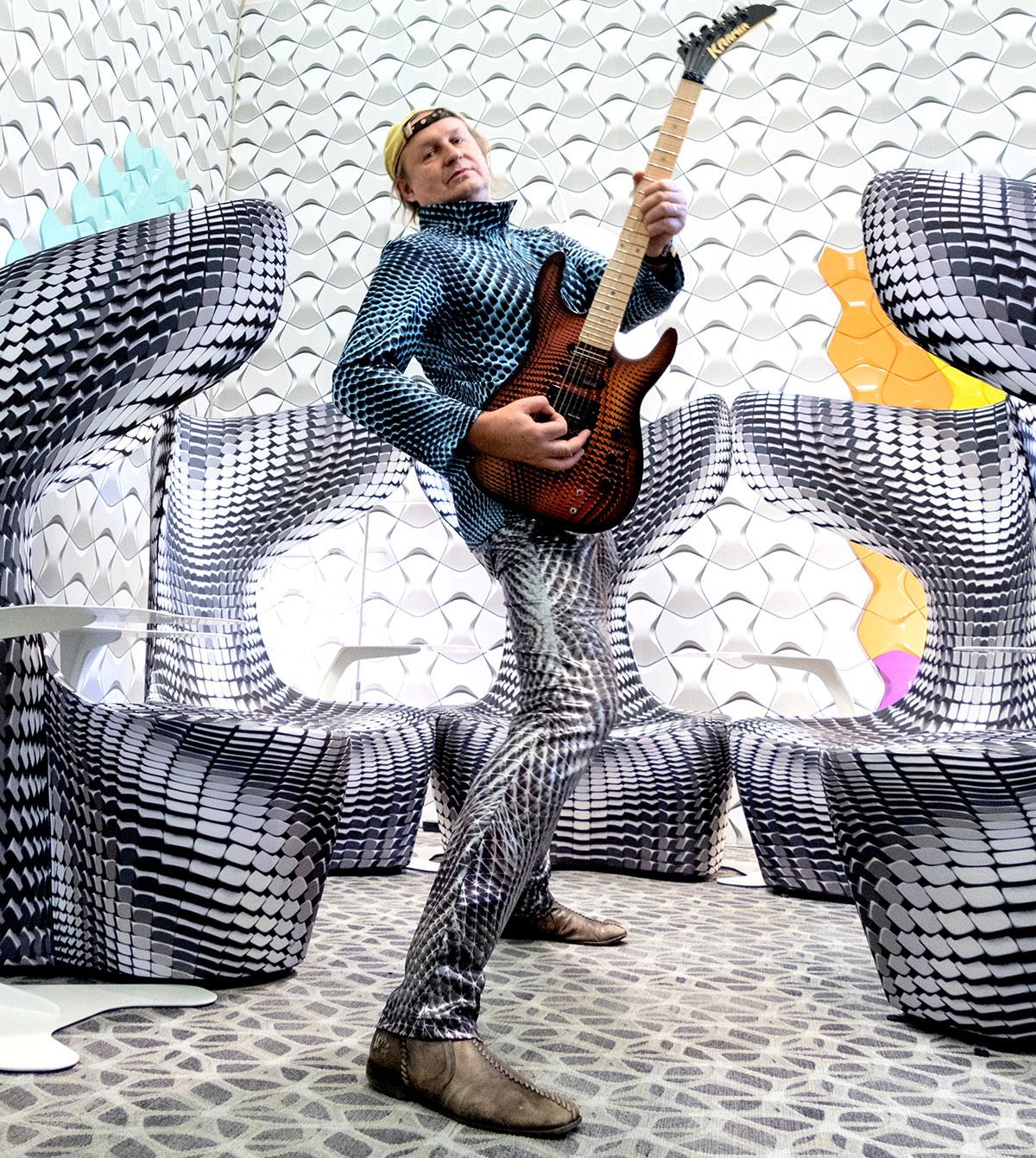 MAC STOPA
Poltrona Frau Group Miami
59 NW 36th St., Miami
305.576.3636
PoltronaFrauGroup.net
MassiveDesign.pl
In an age of increasing specialization, Mac Stopa is one of the last true polymaths. His greatest asset? He bears an intellect unintimidated by the traditional role of the interior designer, a natural result of his roots. "My mother was a set designer working for Polish TV and in theaters," he says. "Most of my close relatives were architects." A graduate of the School of Architecture of Krakow, Stopa brings a refreshingly erudite viewpoint to the design field, finding daily inspiration in "mathematics, geometry, technology and the beauty of the modern world." Such an eclectic range of inspirations feeds his wide scope of interests. The thing he enjoys most about his occupation? "Working in several design fields," he says. "I enjoy working simultaneously in architecture, interior design, product design, graphic design and fashion." Interested in seeing, or even owning, some of Stopa's theorem in action? Visit the above listed Poltrona Frau Group Miami to see his mind-bending Drum Chair, commissioned by Italian luxury furniture designers Cappellini.
Design Philosophy: "Functional design often based on modularity and the latest production technology. Aesthetics is important, but comfort and function should not be compromised. I'm passionate about organic sculptural geometries often inspired by the randomness of the natural environment."
Essential Must-Haves: "For outdoors, my soft-touch collection River Stone Poufs and Riverside Armchair for Tonon/Sandler Seating. For indoor, the Drum Collection for Cappellini and the Hybrid Collection Glass Doors & Panels for Casali."
Trend Prediction: "The age of 3D printing mass production is coming. It will be the next big thing revolutionizing each aspect of our lives. In the design field and in architecture, the influence will be enormous. Freedom of expression combined with new 3D printing technologies will allow for new design aesthetics and super smart product performances and functionalities."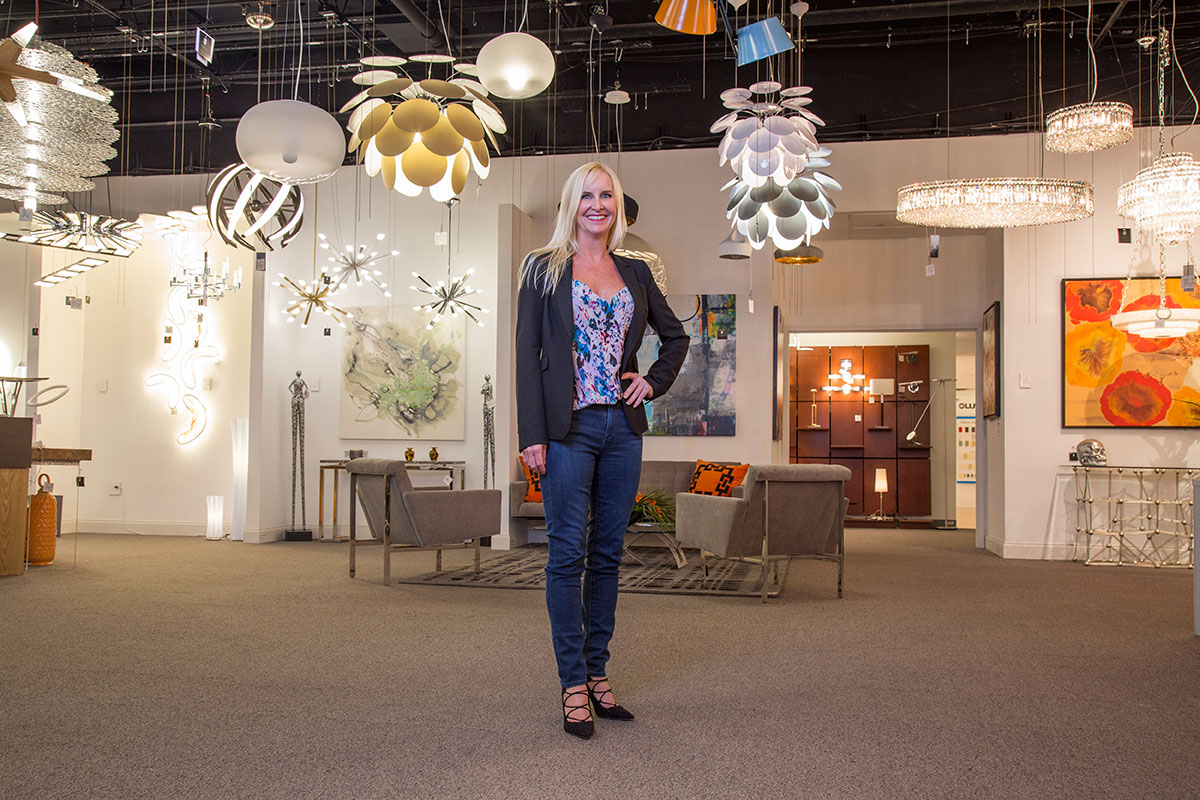 PAIGE FARREY
Farrey's Lighting+Bath
1850 NE 146th St.,North Miami
3000 SW 28th Ln, Coconut Grove
305.947.5451
Farreys.com
If you heard the excitement in Paige Farrey's voice, you'd never guess she was the 4th Generation inheritor of a business almost a century old. Established in 1924, Farrey's Lighting + Bath has two showrooms with over 30,000 square feet displaying lighting, decorative bath & hardware, furniture and accessories. Even with such a sizeable set of responsibilities, Farrey takes pride in keeping a critical eye on what people in South Florida want in their homes. "With the condo boom in the Miami area, the clean, contemporary look has grown tremendously," she says. "The benefit of having large showrooms is that we are able to display a full selection of traditional, transitional and contemporary products under one roof." Her favorite part of the job? "Going to the local and international shows is the best…I'm a true lighting fanatic!"
Design Philosophy: "Designers should have a passion for what they do, both in their job at home, as well as a passion for learning. The technology available is constantly changing. With the evolution of LED's and the increasing automation of the home, it's an exciting time for our industry!"
Essential Must-Haves: "Lighting and lighting controls. The lighting sets the mood of your home and personalizes any space with your unique "look" — consider it the jewelry of your home! And it's not all about a single showcase chandelier…it's a combination of all the pieces that makes a room complete."
Trend Predictions: "I think the clean lines that are currently trending will continue, but rather than cold metals, more organic materials are going be incorporated. Additionally, American-made products will be more prominent."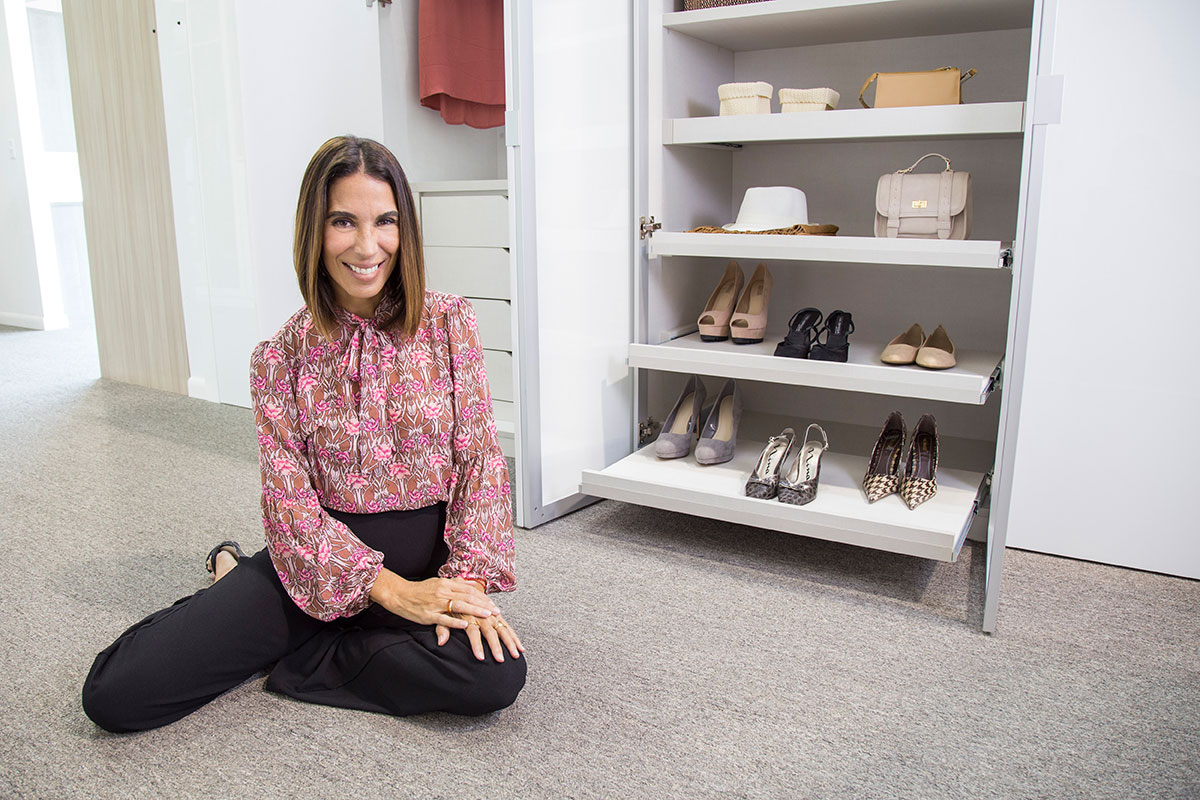 ANDREA BOET
California Closets
900 Park Centre Blvd.,
Miami Gardens
305.623.8282
CaliforniaClosets.com/Miami
Andrea Boet loves seeing customers fall in love with their spaces. Born and raised in Venezuela, she obtained her Bachelor's Degree in Architecture at the Central University of Venezuela. "As an architect, I began to enjoy changing the interior parts of a home that did not interfere with its actual structure," she says. "I started to relish how those changes made you feel when you entered a space." Today, she transforms spaces to allow people to get more out of their homes. She once received a phone call from a customer that his wife was very sick and that she needed to help her. "It turns out the wife loved shopping for shoes and the situation was a getting a bit out of control since their closet was not big enough to house all the shoes," she says. "A wall unit dedicated to her extensive shoe collection promptly resolved the problem."
Design Philosophy: "Great design is more than just aesthetics; it's the way we use objects. An iPad or a cool chair might be beautiful by themselves, but you can only truly appreciate their design once you start using them, when you experience all the subtle touches, all the things visible and invisible that result in great design."
Essential Must-Have: "Declutter! You will quickly realize how much easier it is to find things, to clean and to be at peace throughout your day."
Trend Prediction: "It's all about going bold and adding a little color or texture to spaces."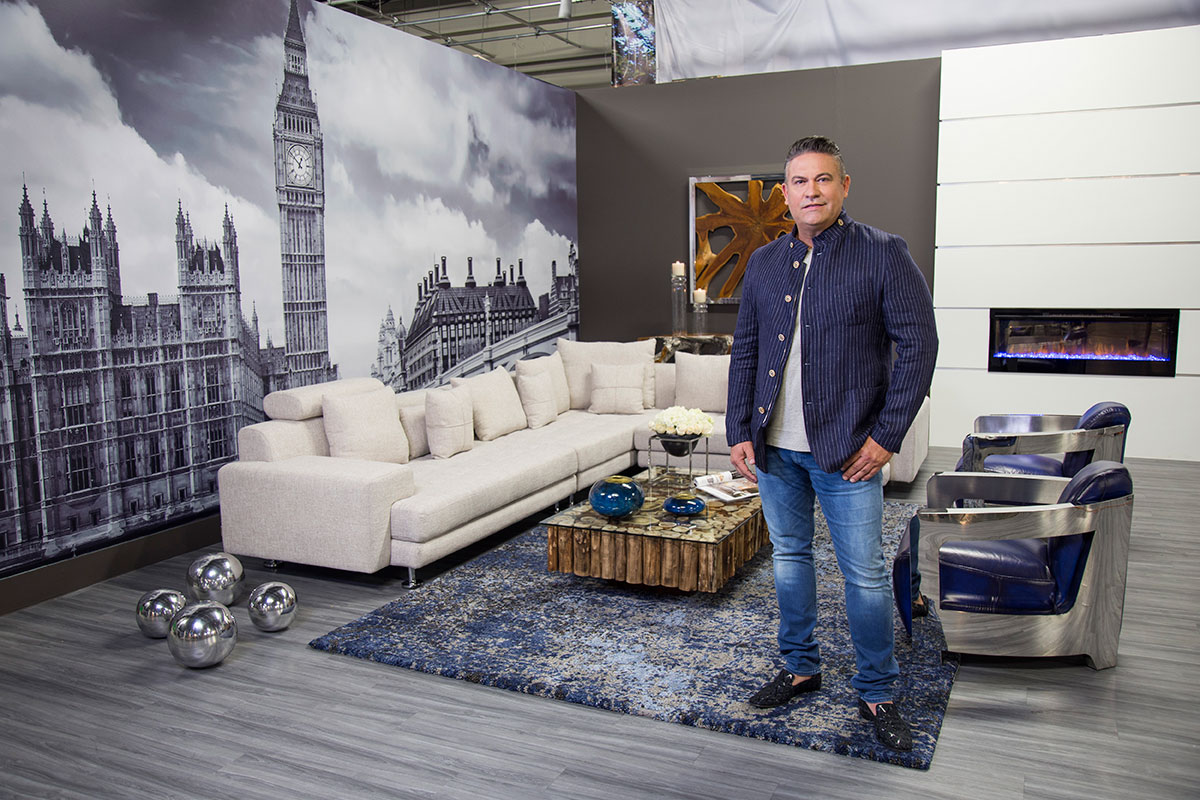 ANSELMO HERNANDEZ
El Dorado Furniture
2475 SW 8th St., Miami
305.642.4355
ElDoradoFurniture.com
To most, interior design is relegated strictly to the confines of mid-to-high pricepoint homes. For Anselmo Hernandez, design is a throughline, an approach to life as a whole. "Everything I do culminates in a particular project," he says. Born in Mantanzas, Cuba, Hernandez has turned a Civil Engineering degree into a blossoming career with one of Miami's largest furniture companies. While engrossed in the more theoretical aspects of design, Hernandez still has a special spot in his heart for engaging with customers on an individual level. "I offer personalized assistance to each client in terms of space, styles, selection of furniture and décor elements," he says. "Overall, I work with the clients from the start of the project until completion." It's this up-close-and-personal approach to interior design that allows Hernandez to be on the front lines of his field and keep a close watch on emerging trends. And what does he see for the future? "Small spaces and simplified layouts, with a focus on minimalistic designs and functional dimensions in furniture and décor," he says. "My short-term plans involve the execution of various projects in celebration of El Dorado Furniture's 50th Anniversary, as well as overseeing two new hotels in the Miami Beach area. I'll also continue in the remodeling, designing and construction of our current showrooms and any additional stores we open."
Design Philosophy: "I design because it's my passion. It defines me, not only as a professional, but also as a person. Everything I do and apply my knowledge to, I try to culminate in a specific project."
Essential Must-Haves: "A crucial element of design is both scale and proportion in the combination of finishes, shapes and styles. I consider this the tool to get a good, creative result."
Trend Prediction: "I think that more organic materials will be utilized in their natural form for the making of furniture and eclectic décor in more projects."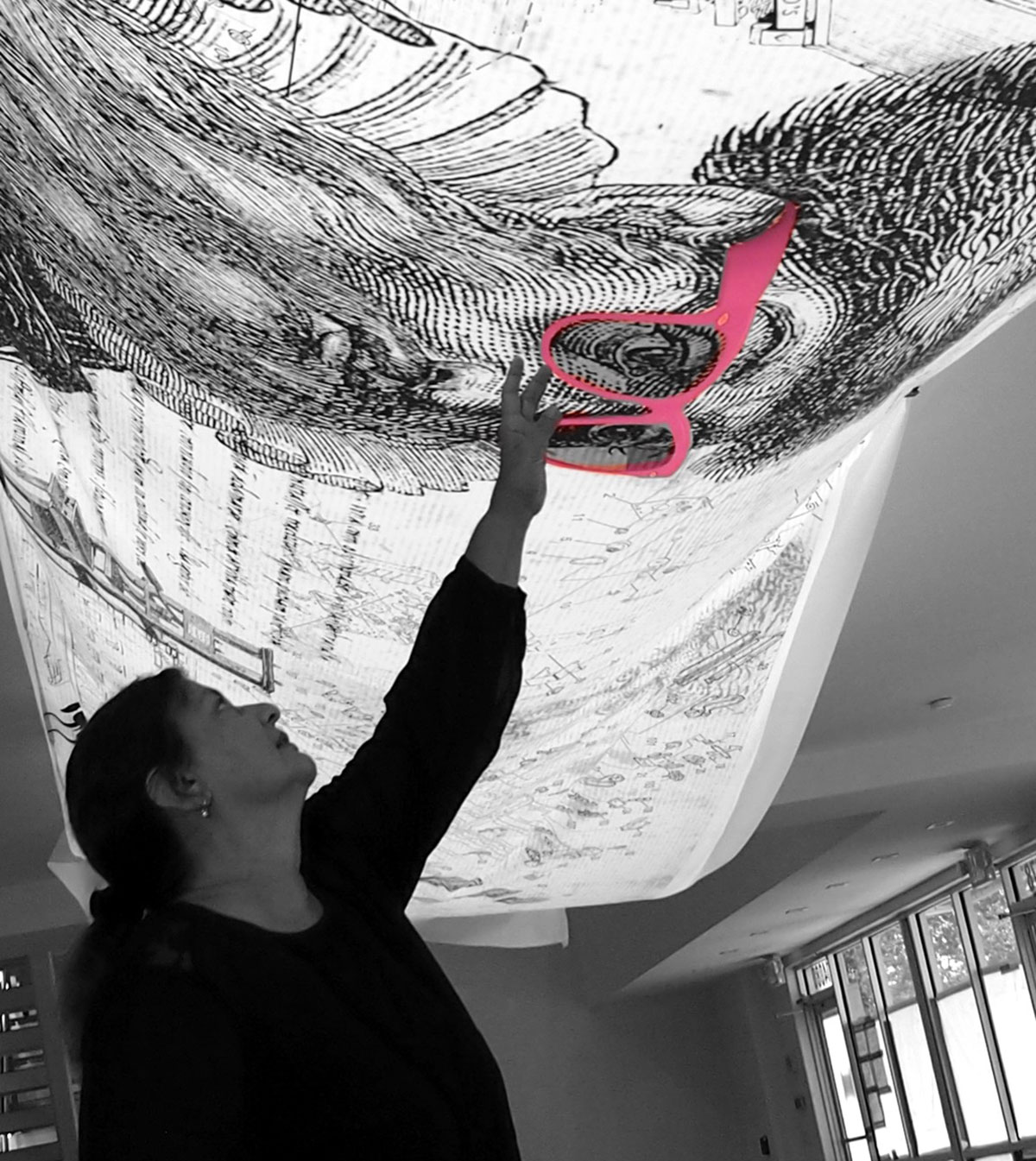 DOMINIQUE BONET
Lineaire Designs, LLC
2347 Biscayne Blvd, Ste. 108, Miami
786.350.1317
LineaireDesigns.com
To Dominique Bonet, the creating and arranging of space has always held an odd power. "I've always been attracted to all kinds of design," she says. "Designing and creating spaces always seemed to me more like magic than anything else." Arriving in Miami via Venezuela, Paris and Egypt, Bonet quickly translated years of experience in set design with famed Vogue Photographer Franco Rubartelli into a highly successful interior design firm. Lineaire Designs is a fully-integrated design and custom-construction company that specializes in guiding the customer in all aspects of the construction and renovation process. Their biggest strength? "Eliminating the 'finge-pointing' that is so typical in our industry," she says. "There are countless cases in which the architect will blame the GC, the GC will blame the designer, and so on and so forth." With such a wide-range of services offered, Bonet believes that her secret weapon is the experienced and dedicated team she's amassed. Completing over 200 projects in the last two years, Bonet and Lineaire Designs are already a staple in the high-end South Florida design world.
Design Philosophy: "Don't fight the trends — embrace them and become the best at it!"
Essential Must-Have: "Great flooring! The right flooring will set a definitive pattern for the rest of the room."
Trend Prediction: "Smart luxury, connecting the best of yesterday with the comfort and innovative trends of today. Also, the proper illumination has the ability to completely transform a space"