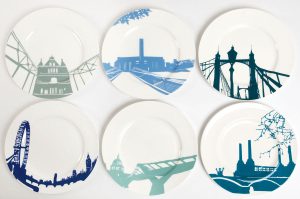 Water View
Interior accessories designer Snowden Flood finds the inspiration for her playful home goods just outside her front door — at London's Oxo Tower Wharf on the River Thames. Her River Series dinnerware collection sports stylized views for some of the city's most famous landmarks, all looking just a little bit different. That's because Flood based these iconic views on a unique perspective from the water. We think the set makes for a truly elegant and interesting table; SnowdenFlood.com.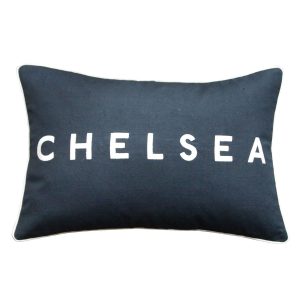 Write Stuff
Barbara Coupe likes doing things the old-fashioned way: By hand. The London-based textile designer specializes in hand-embroidered fabrics — from delicate flowers to UK-inspired flags and slogans. Her most eye-catching collection, however, are her ultra-simple embroidered typography cushions. They're available in a range of pithy slogans, from Girls Only In This Area to pet-related warnings…but our favorites are her classic London destinations; BarbaraCoupe.co.uk.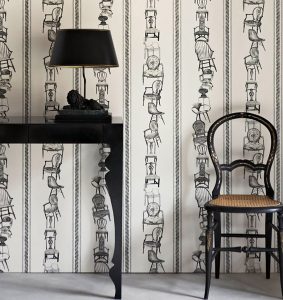 Perfect Backdrops
What do a former Vogue Living editor and a highly-regarded painter have in common? In the case of Vanessa Barneby and Alice Gates, the answer is one seriously stylish wallpaper company. Barneby Gates produces gorgeously whimsical papers in the English Midlands on what are practically antique traditional printworks. The result is wall coverings that are finely crafted and beautifully artistic, like this playful Chairs pattern; BarnebyGates.com.
Distinctive Choice
Looking for truly modern, innovative furnishings that will help your home stand out? Scan Design could be a perfect fit this season and beyond. "The eyes are the windows of the soul," says an old English proverb, and in this business it's all about aesthetics. What calms the soul is what surrounds us in our environment. A person's personal taste permeates through their entire lifestyle — and their choice of contemporary furniture is no exception to that rule. That's why, with its numerous impressive options for modern furnishings, Scan Design has become the most distinctive choice of consumers in South Florida. In fact, that is the mission of Scan Design: To be at the forefront of innovative furnishings for the most discerning tastes. Powerful pieces you'll find at Scan Design range from the new Skagen Table (which is made from sugar wood and comes with a stainless steel base) to the works of Milo Baughman that have set precedence in modern design history. There are also pieces and collections for just about any taste, style and home. There's really something for everyone. Scan Design is also heavily involved in the life and culture of the design community, with events such as 'Fall In Furniture Love', a showcase that's held annually at our Hollywood location.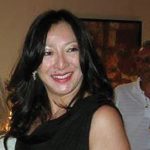 ABOUT THE AUTHOR
Sammie Kwan-Fortney is the Showroom Manager for Scan Design of North Miami; 3025 NE 163rd St., North Miami Beach; 305.944.8080, ScanDesign.com.