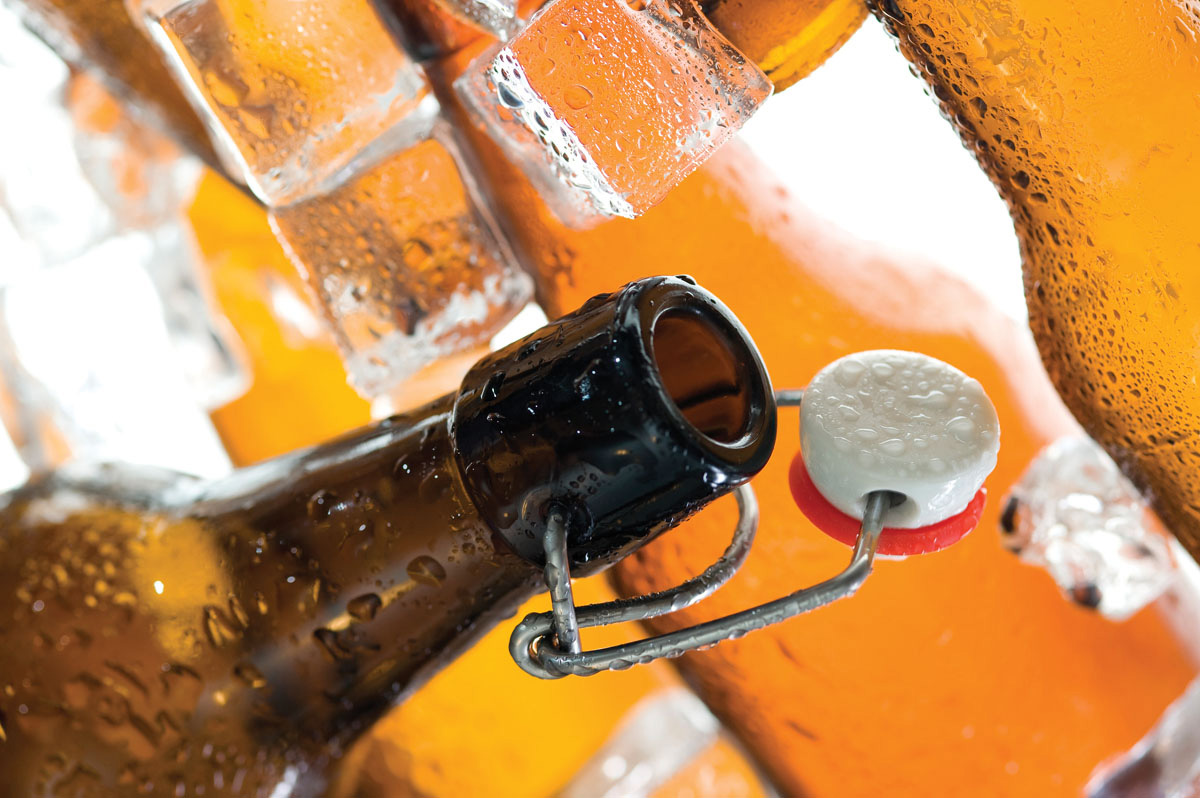 Over the course of this last summer, I had the opportunity to meet a group of lads from England, and although I can't say I got used to them calling fries "chips" and cigarettes "fags"…one thing they did turn me on to is cider.
To clarify, I'm not talking about the stuff we all drank out of a Sippy Cup as kids, I'm talking about hard cider. And to take it a step further, I'm not talking about that stuff we bought our girlfriends in college with the woodland creature on the bottle, that's not real hard cider. The stuff I'm talking about could knock even the most skilled embiber on his backside after a few…this liquid is potent, usually around 7.5% ABV for the English varieties.
When it comes to cider, there are many different options. Ciders can be sweet or dry, crystal-clear to cloudy and unfiltered, apple to pear, some ciders are now having different flavors added to them like black currant and ginger. Much like the craft beer movement, more and more breweries are starting to make excellent small-batch ciders. It's even acceptable to serve cider over ice, which is perfect for those hot Miami days. Either way, whatever type of drinker you are, there's a cider for you.
In England, most pubs will have almost as many ciders as they do beers on tap, but over here it's another story — you'd be hard pressed to find even a single cider on the menu at just about any bar in Miami. Fortunately, there are some bars in the area with a good selection of bottled ciders.
Churchill's Pub not only carries a good selection of English ciders but also is the area's largest British pub complete with a British goods shop, pub food and live music. Abraxas Lounge on Miami Beach definitely isn't an English pub, but with their easy vibe and living room-style seating, you'll feel right at home. Since their drink list is always changing, be sure to stop in frequently.
If you really want to discover cider, imbibing at home is your best option for selection and quality. Total Wine carries a large selection of microbrew ciders, which can take you through the whole spectrum of options, plus you can customize your own six-pack.
Now that you've gotten the breakdown, go ahead, put down that Mojito, throw out the light beer and try sipping something different as you kick back in style.