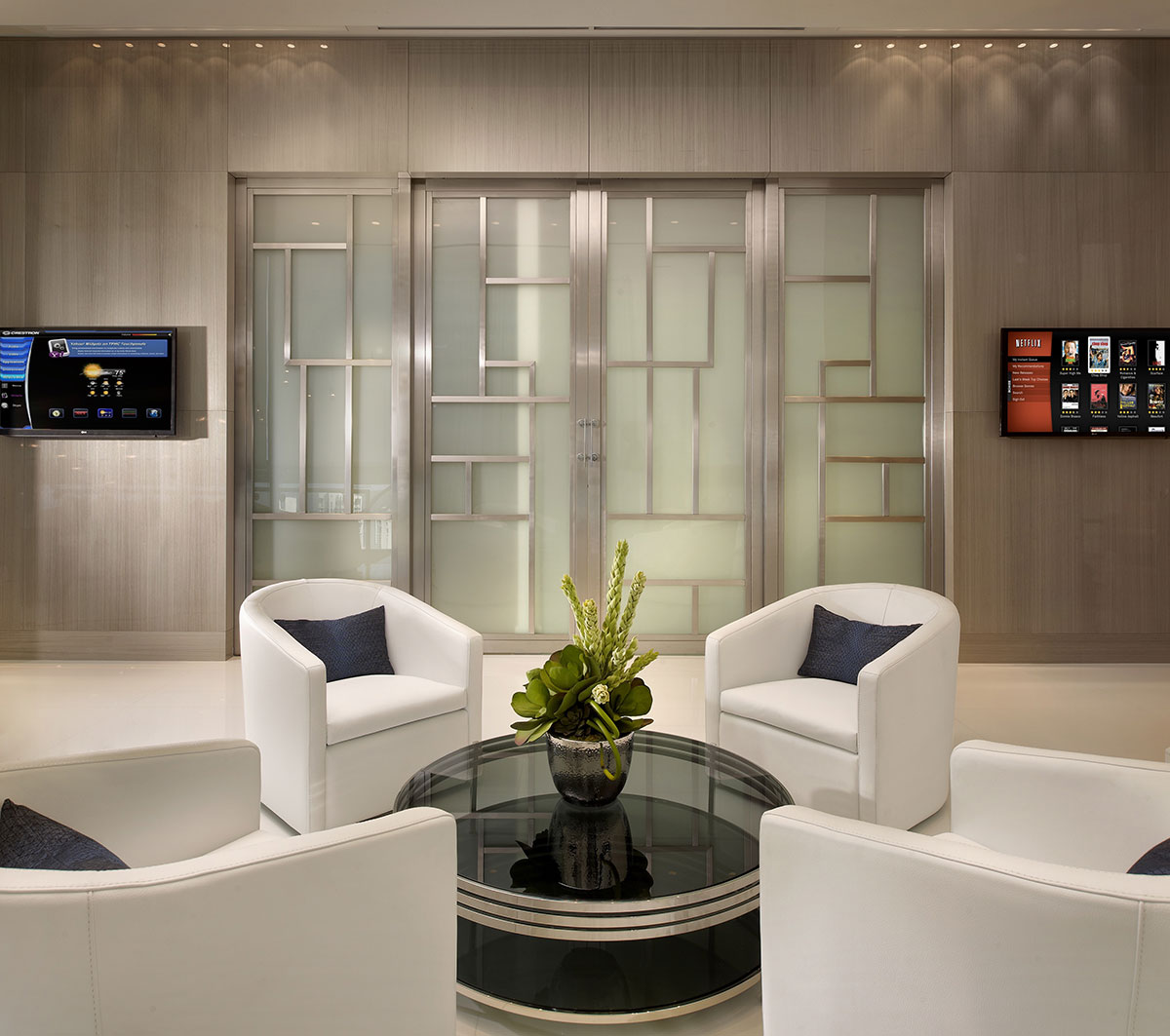 1. Home Automation Cost: Contact for pricing Why we picked it: Essential for the luxury homeowner to access air-conditioning, alarm system, security cameras and window treatments at home or away. Easily controlled from a smartphone, tablet or computer. Various options to choose from based on dollars and needs. Where to get it: Interiors By Steven G. Inc., 2818 Center Port Circle, Pompano Beach, FL.; 954.735.8223; InteriorsByStevenG.com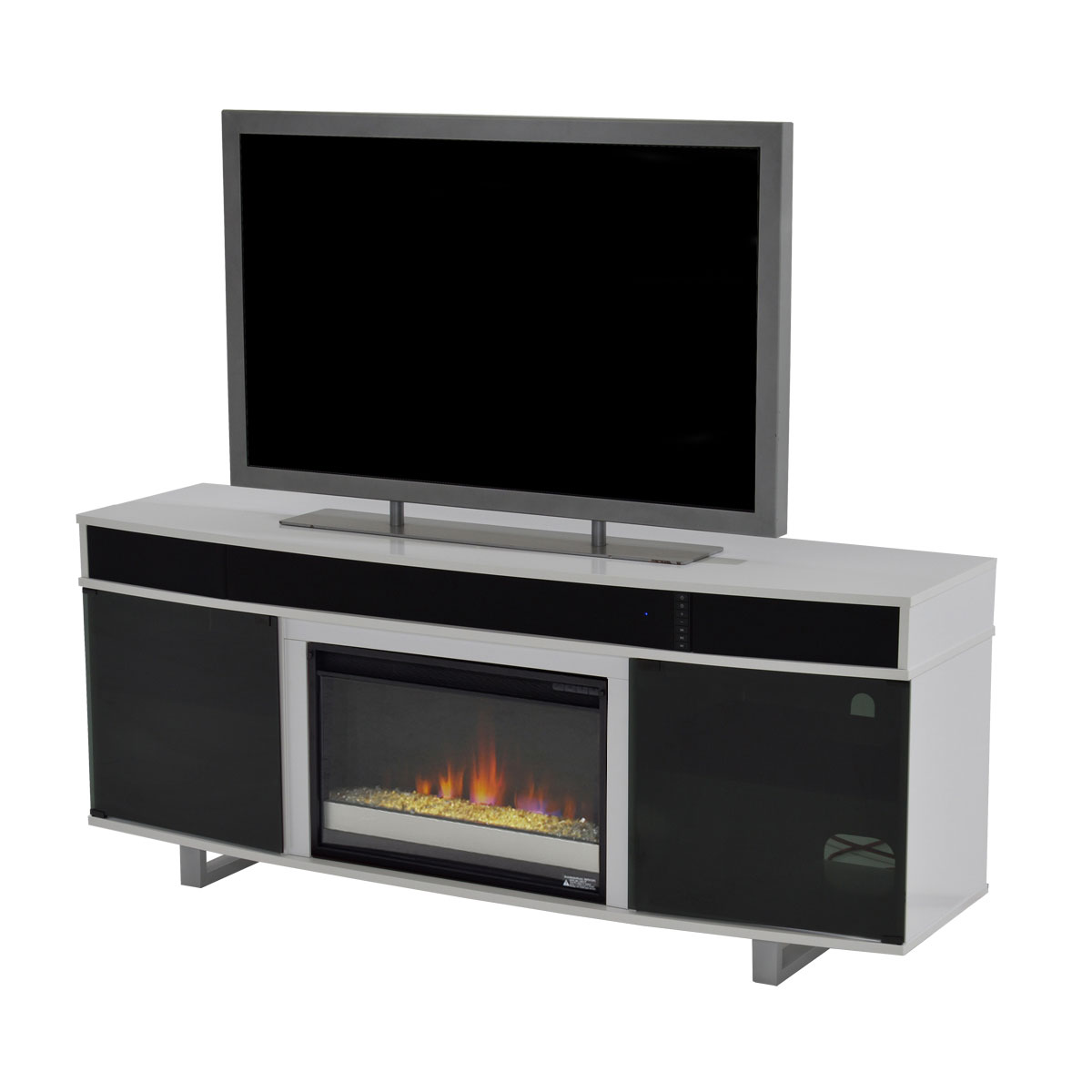 2. Enterprise 72" Faux Fireplace w/ Speakers. Cost: $599 Why we picked it: Add instant warmth to any room with this comprehensive home entertainment solution that accommodates flatscreen televisions up to 80", an iPhone/iPod charging dock with integrated controls, 4 main speakers, 2 tweeters, rear-facing passive bass ports and a powered subwoofer for rich sound. It can be used with or without heat. Where to get it: El Dorado Furniture; 2475 SW 8th St., Miami; 305.642.4355; ElDoradoFurniture.com.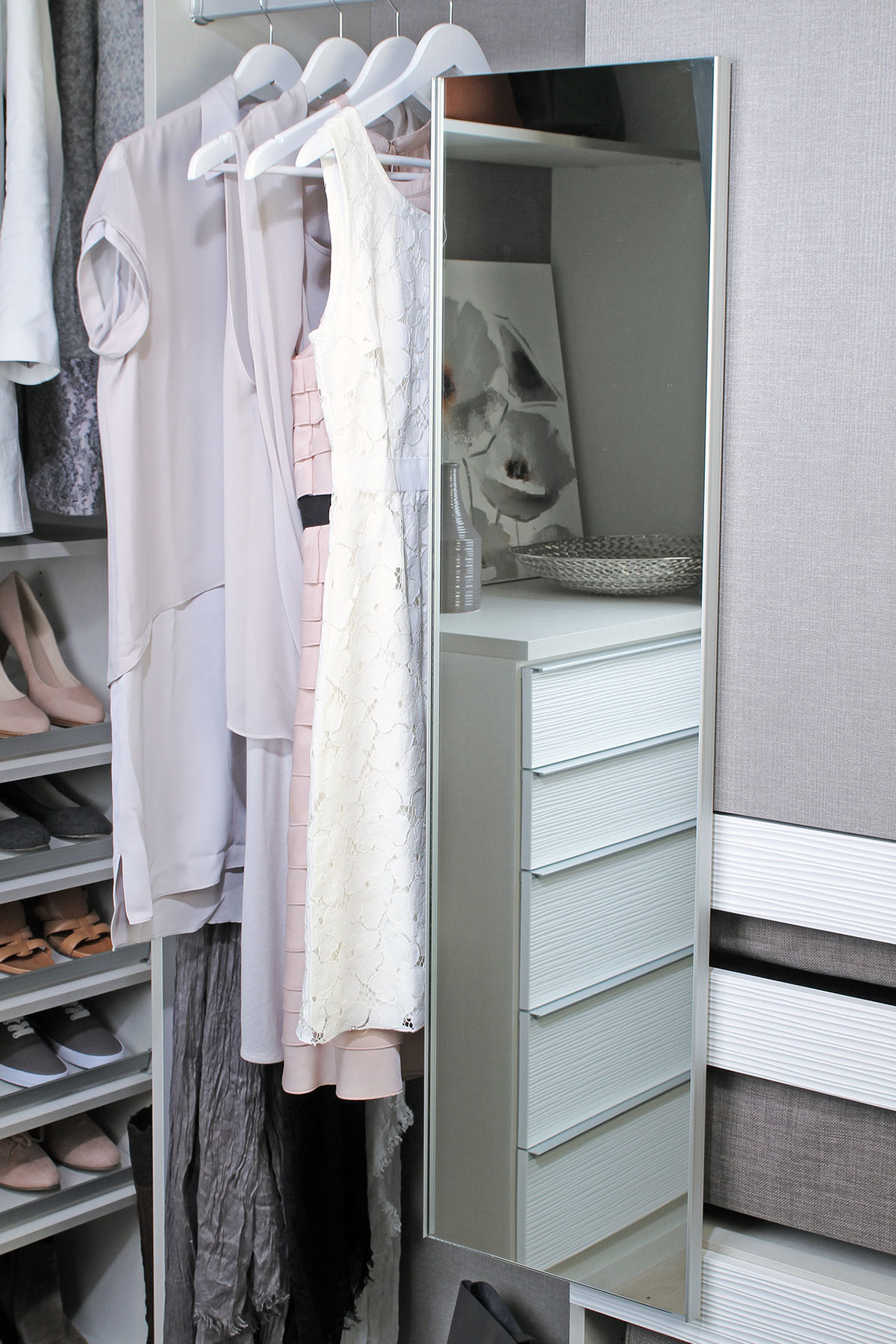 3. Pull-Out Closet Mirror Cost: Contact for pricing Why we picked it: Piece together the perfect look for any occasion with this elegant sliding closet mirror that features a low-profile design that only protrudes about 1" into the closet. California Closets offers a complete system of tie, belt and scarf racks, valet rods, mirrors and more. Where to get it: California Closets; 900 Centre Park Blvd., Ste. 476, Miami; 305.623.8282; CaliforniaClosets.com/Miami.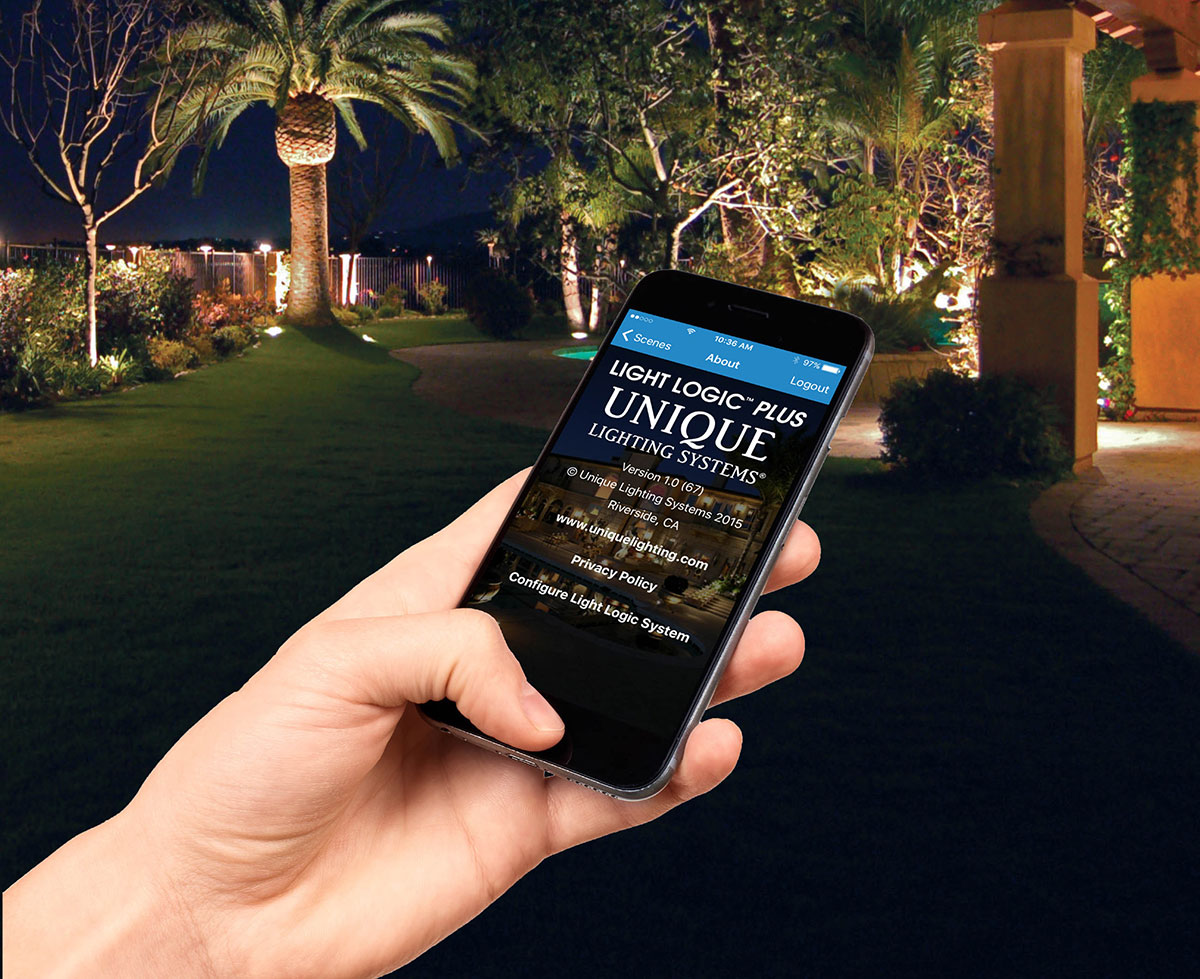 4. Light Logic Wireless Scene Control Cost: Contact for pricing Why we picked it: Manage low-voltage outdoor lighting and other landscape features as easily as you do your home's automated interior via this easy-to-install wireless system. Use your PC or mobile device to create ambience, control security lighting, fountains, seasonal lights and other outdoor electronics. Best of all, it can be installed into an existing system. Where to get it: Miami Landscape Lighting, Inc.; 2400 SW 3rd Ave., Ste. 401, Miami; 305.479.5531; MiamiLandscapeLighting.com.
5. Falcon Fully-Automated Espresso Machine Cost: $999 Why we picked it: Have the closest thing to an actual living, breathing barista in your kitchen with the EA84 Falcon. After going through a series of set-up steps, where this computerized unit even tests the hardness of your water, it's ready to start making "your perfect cup" of lattes, cappuccinos, ristrettos and Americanos. Where to get it: 800.526.5377; KrupsUSA.com.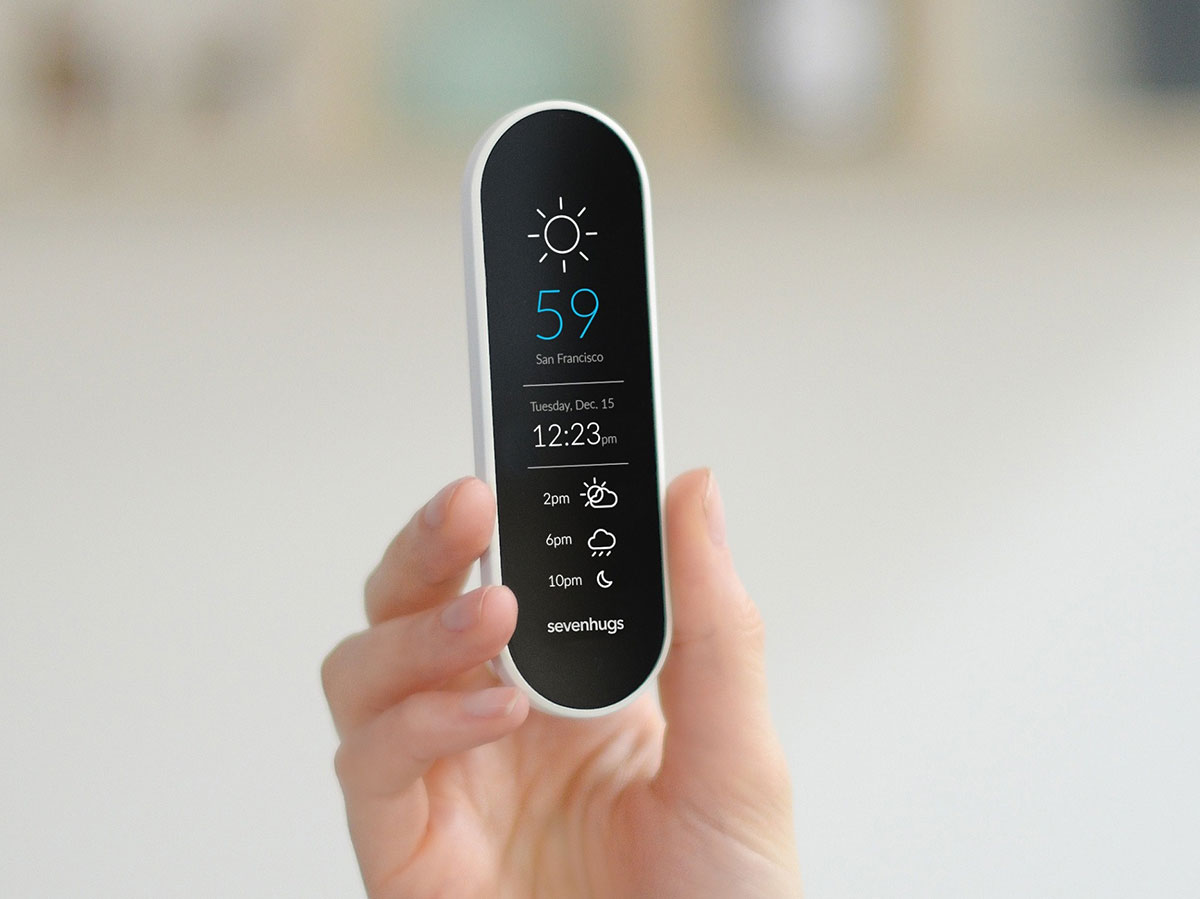 6. Smart Remote Cost: $200; pre-order for September Why we picked it: The idea of the universal remote isn't anything new, but the "world's first contextual remote" is. The manufacturer reports that it uses "indoor localization technology" to control just about any smart device in your home simply by pointing at it — from thermostats and speakers to lights and more. Where to get it: Remote.Sevenhugs.com.