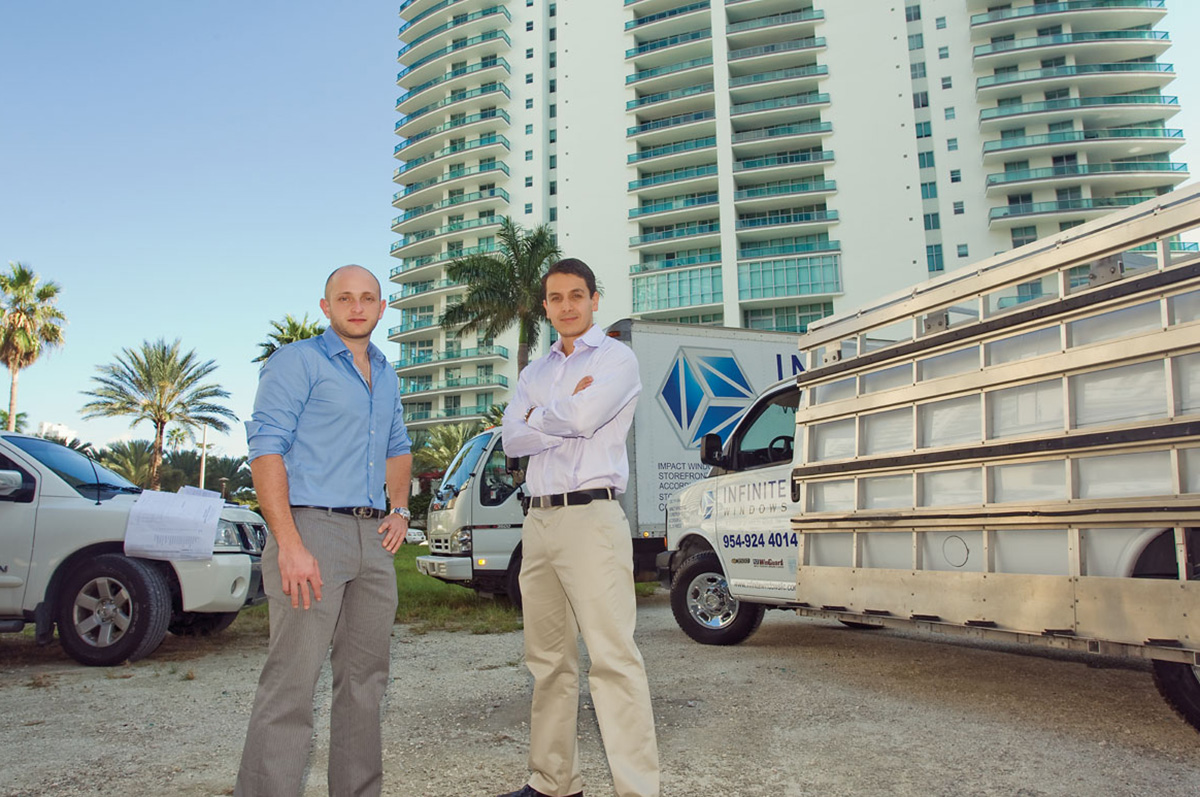 Headquartered in Dania Beach to accommodate clients from Palm Beach to Key West, and everyone in between, Infinite Windows specializes in impact windows with an eco-friendly approach, adding sunshine and saving some green in the homes and businesses of cities vulnerable to hurricanes. "Insurance companies, home and business owners know that if they don't protect their assets, they will lose money," says Esteban Kadamani, President of Infinite Windows. "Plus, many of our clients have seen a substantial drop in their home insurance policies and electric bill."
That's because impact windows block 99 percent of UV rays, according to Kadamani, who dubs the concept "common sense." A native of Colombia, Kadamani arrived in the U.S. in 2001 at 18, quickly awakening a business-savvy state of mind. By the time he was 22, he joined his best friend (and future business partner) at a window company, where he swiftly climbed the ranks. Two months after joining the company, he was named sales manager.
Less than a year later, he and Santiago Toral opened Infinite Windows, making them both business owners at 23. "We saw a great future in the impact window business. Having impact windows is not a luxury, it's more like a necessity," says Kadamani, adding that he was also driven by his personal goal of owning a business. "We started from Santiago's apartment. Our first sale was a $2,000 door we sold."
Two thousand dollars turned into $200,000 in revenue the first year alone, followed by a whopping $3 million the second year. This year, the dedicated duo expects to sell $5 million, recession and all. "We are in the business that has been hit the hardest. We are getting through it, with hard work and perseverance," he says. "If you work hard and do things right, you'll get through this."
Between the company's ideas and innovative products, Kadamani and Toral promise the lowest prices and highest level of service, while adapting to a popular trend that is fortunately spreading fast: going green! "We as individuals are very committed to the environment, and our company is an example of that," they say. "We specialize and focus on building more energy-efficient projects while helping clients through the entire process, including the collection of tax incentives for going green."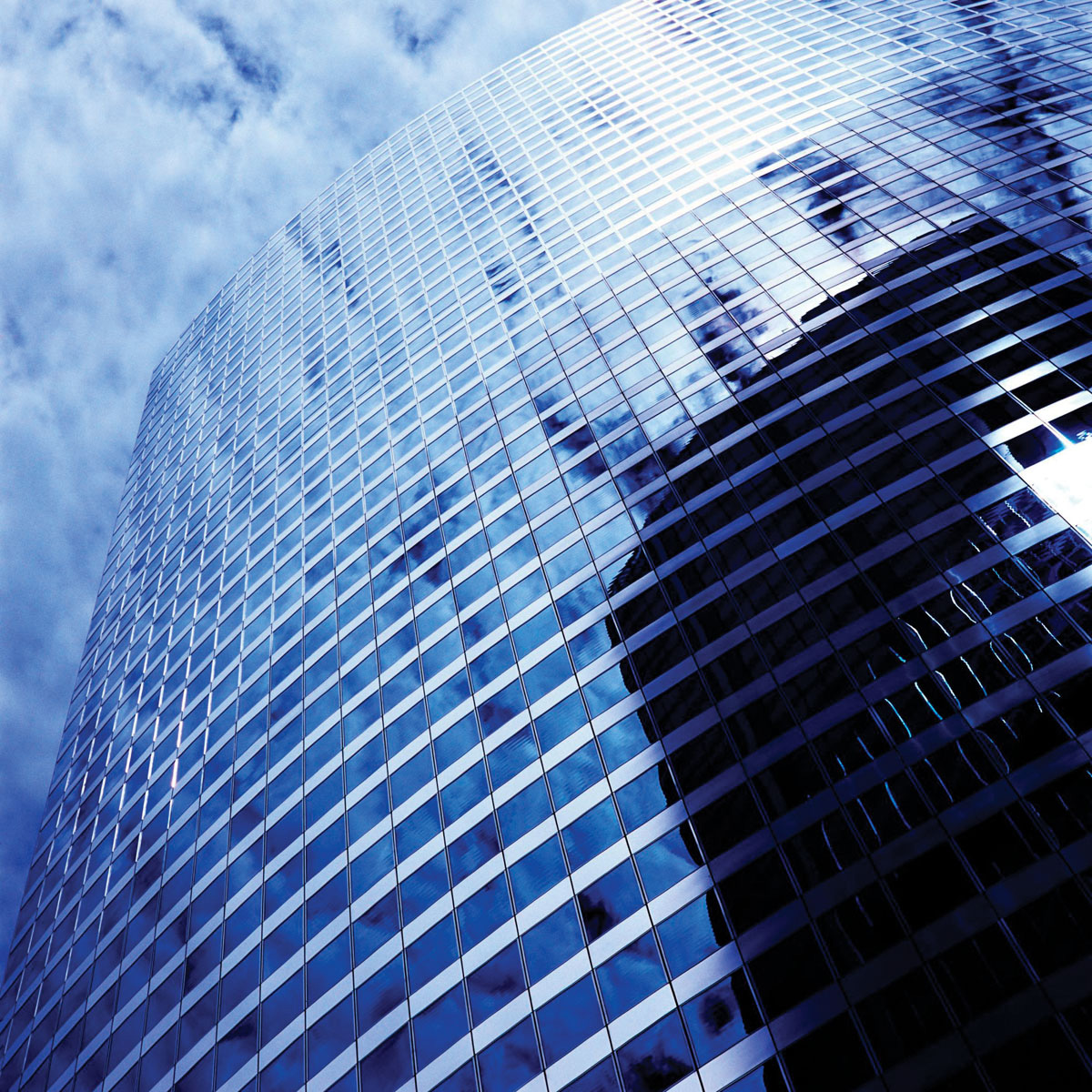 What's more, now in the process of being LEED certified, Kadamani knows that green construction can yield a 40% drop in the energy bill. Other perks include insurance premium discounts, 24-hour burglary protection and significant noise reduction, among other benefits. Infinite Windows mostly sells impact-resistant windows and doors manufactured by E.S. Windows, the Colombia-based company whose portfolio boasts the Icon Brickell and the Plaza on Brickell, making the company one of the few authorized to distribute the product. "I'm getting trained and ready one window at a time," says Kadamani, now 26. "I want people to call us for their next project and see why thousands of people, architects, contractors and developers have chosen us."
With said commitment, Kadamani leads by example working more than 12 hours per day to make sure all their projects thrive. His creative team consists of project, office and operations managers, professional consultants and 22 professional installers. Clean uniforms, care and attention inside a client's space, cleanliness, teamwork and safety are all enforced. "We've created a family of people in our office who work because they believe in what they sell and in what the company has to offer, and they believe the company will grow," says Kadamani. "They want to grow with it."
And so do the masterminds behind the business, who recently opened a construction company called Infinite Builders, dedicated mostly to green construction. At the same time, other investments and plans are in the works through Infinite Investor Group. Kadamani is also preparing to bring the "green roof" industry to South Florida. "I want to build a reputation and grow my companies to record-breaking sales every year," says Kadamani. "I hope to make a positive impact on people's lives and this country, and I hope to be recognized by our leaders and admired by my family."
So far, it's all been made possible through a smart, strong partnership. "My partner is like my brother. None of this would be possible without him. He is the most humble, honest person I know. Because of that, I'm confident that we will become exactly what we dream of becoming."
For a consultation and to learn more about this company, call 954.924.4014 or visit InfiniteWindowsLLC.com.