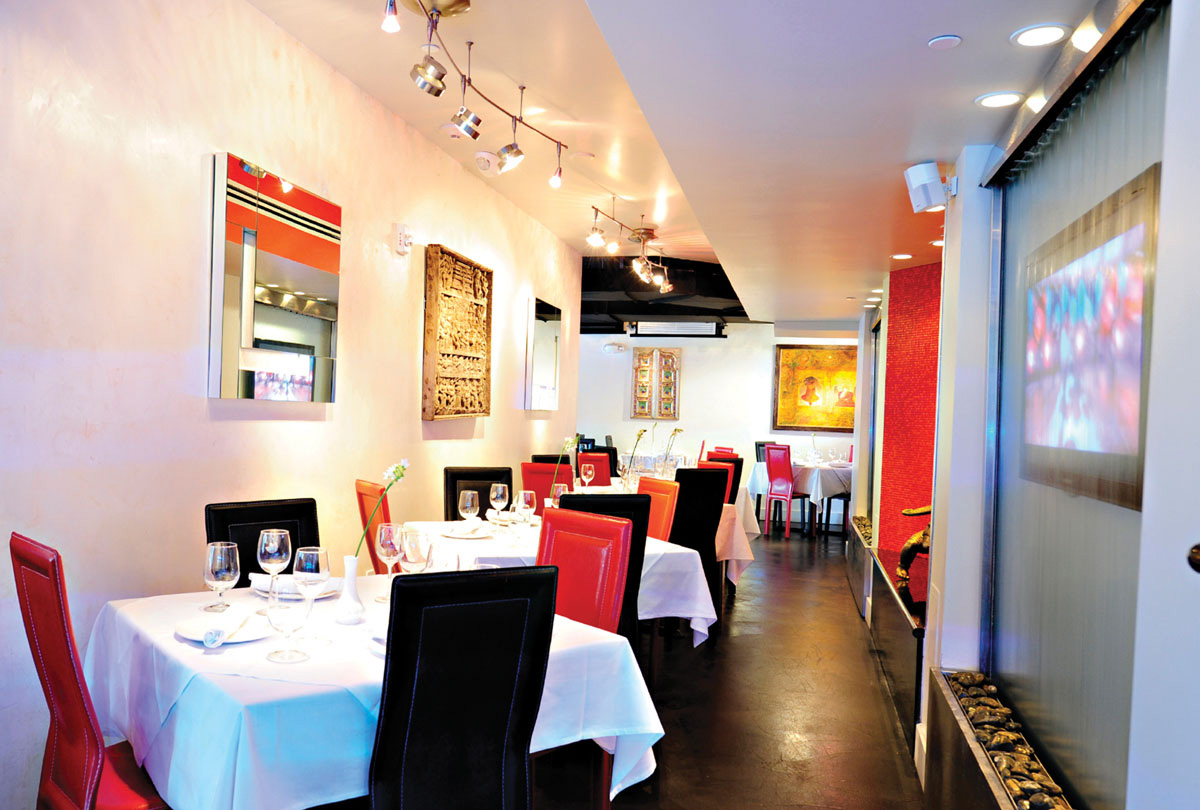 Mixing modern elements with tradition, Mint Leaf sets itself apart from other area eateries with a welcoming ambiance and an incomparable menu.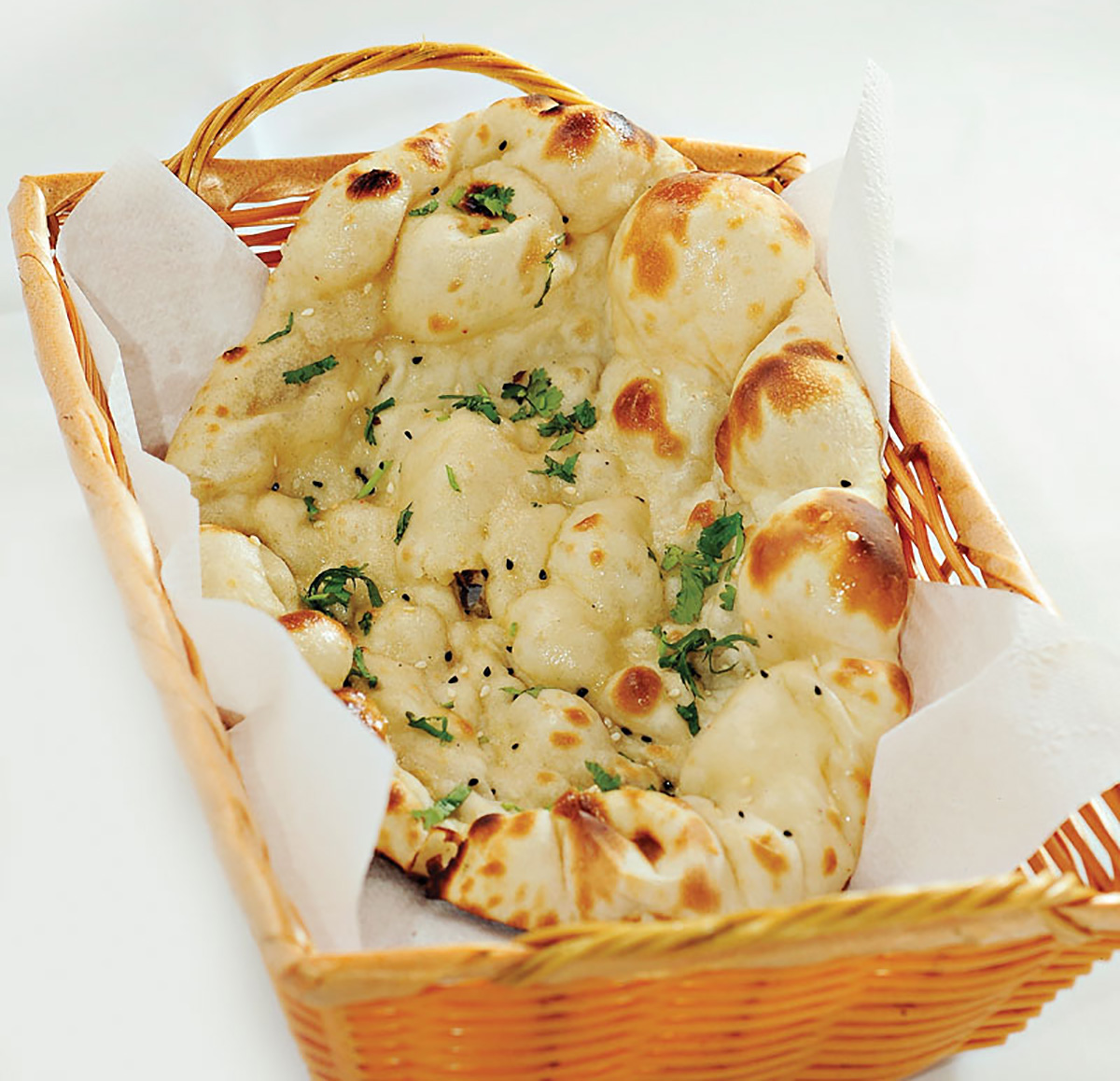 Everyone has their own impression of what Indian food should be. Some think of stainless steel buffet bars with rows of offerings for the all-you-can-eat set who value quantity over quality. Others think of the tasty, fresh-made ethnic dishes prepared in aromatic Indian kitchens by cooks who understand the importance of flavor profiles and creating appetizing dishes from authentic ingredients. Ranjit Sood, owner of Mint Leaf Indian Brassiere in Brickell and 30-year restaurant business veteran, subscribes to the latter thinking. Offering only the highest-quality ingredients, which are flown in regularly from India, he has added to the rich culinary culture of South Florida thanks to a uniquely Indian menu that melds time-tested Indian recipes with a modern and mouth-watering twist. And everything is always fresh. "Nothing's ever frozen at Mint Leaf," says Sood. "Even our cheeses and breads are made from scratch!"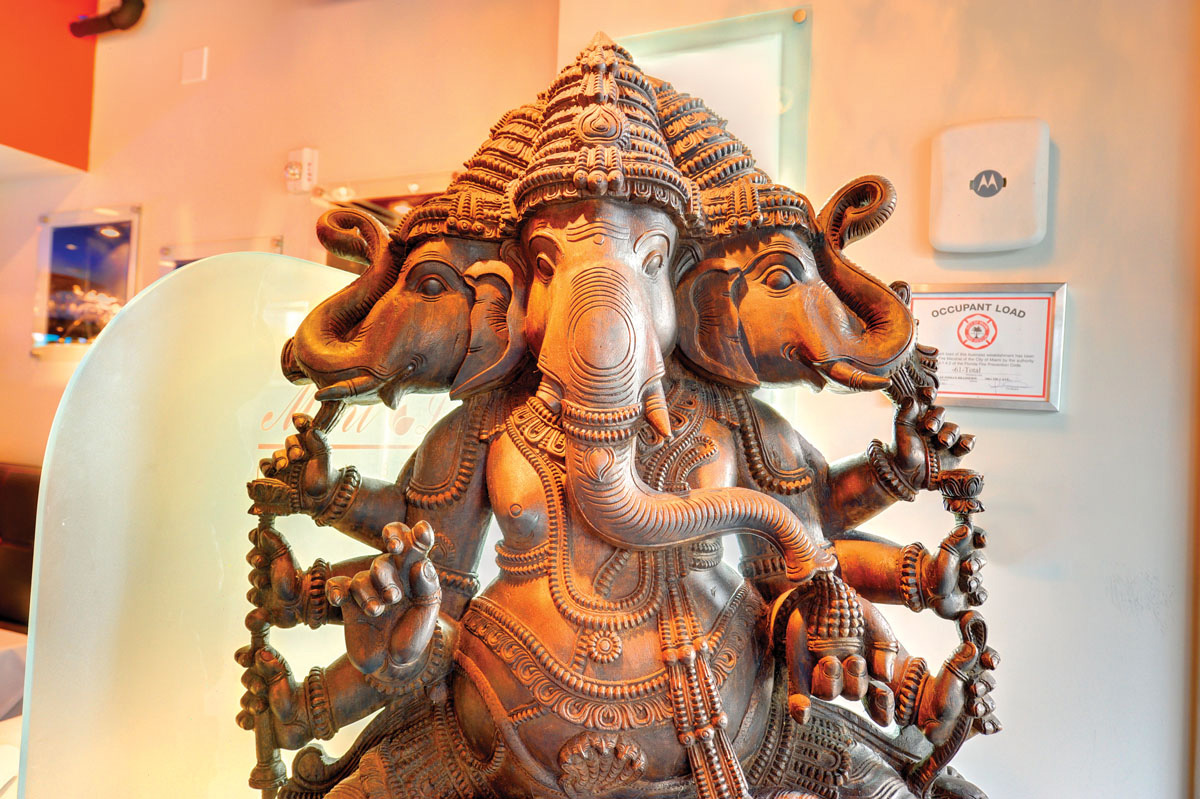 A typical authentic Indian meal here begins with a smooth yogurt mango lassi accompanied by onion kulcha and soft leavened bread stuffed with 10-herb ingredients. This flat bread is baked in a clay oven allowing the bread to stay deliciously tender inside while delicately complementing the refreshing scent of onion and coriander leaves.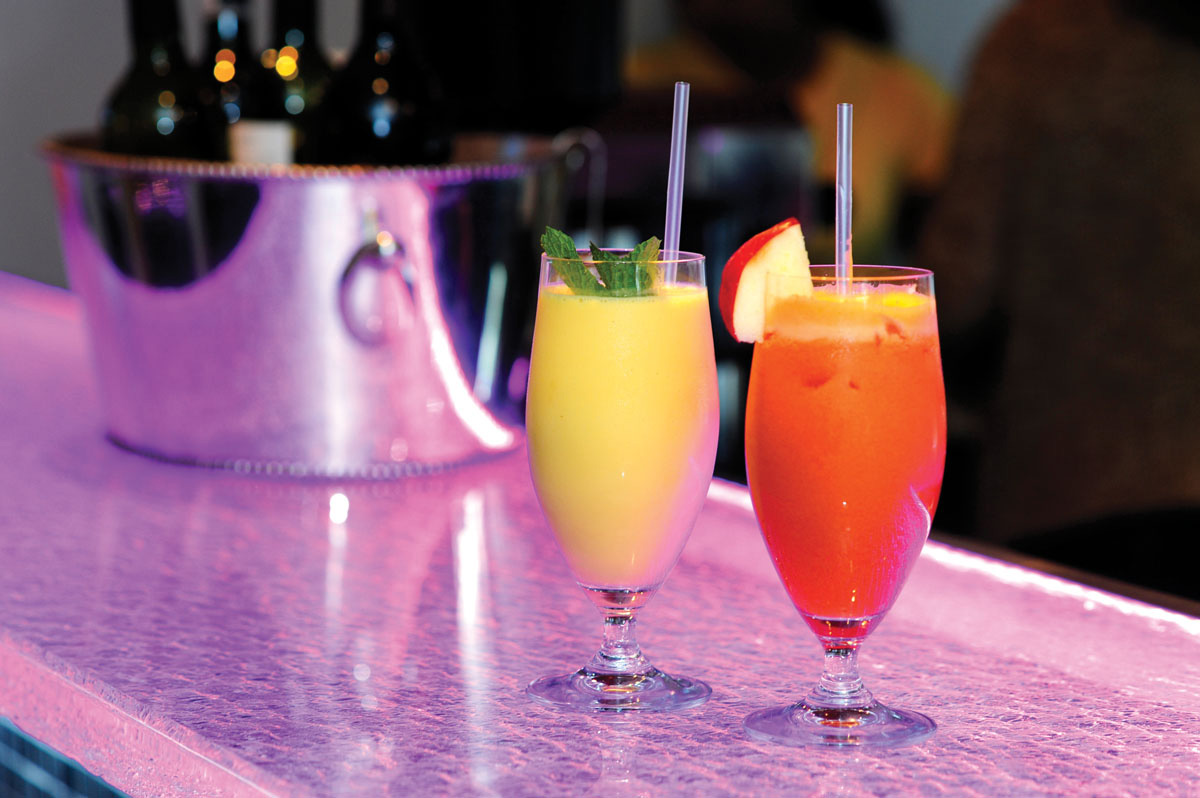 The Ghar Ki Murg Curry, traditionally prepared homestyle chicken curry, is a must. The curry lures the palette with its aroma of moderate spices and the chicken is so tenderly cooked that you wonder why there's a knife in your placesetting. The Kashmiri Lamb Rogan Josh, a traditional lamb curry cooked with fine herbs, spices and ginger in rich tomato gravy, is equally tender. The ginger and tomato gravy take center stage in this culinary performance and create a one-of-a-kind act worthy of an encore.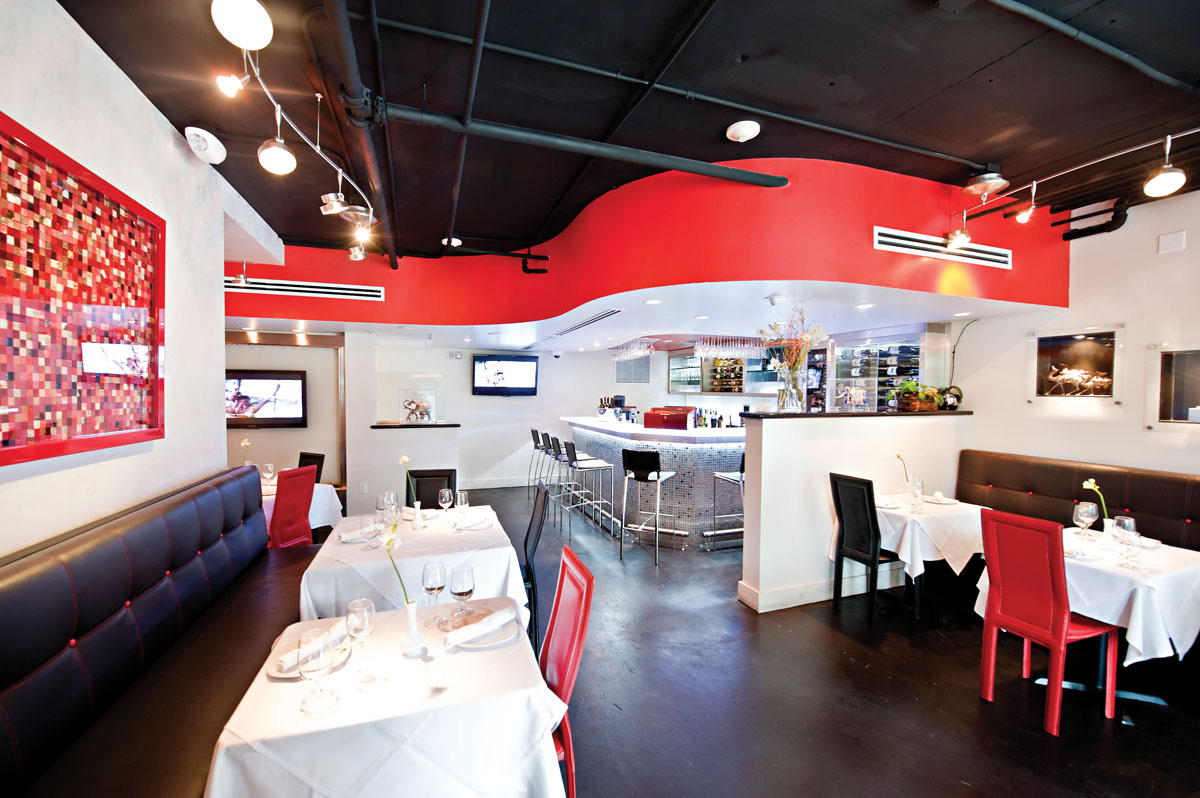 What's truly distinct about this cuisine is that the ingredients slowly greet the tastebuds one by one in every bite. The Peshawari Channa Masala, comprised of tender chickpeas simmered in a delectable spicy sauce with a tomato gravy base, and the Tarka Dal, a trio of red, yellow, and gram lentils tempered with an onion and cumin seed dressing, are ideal accompaniments to both the chicken curry and the lamb. A sweeter take on the lentils is the Dal Makhani, a delectable combination of black lentils cooked overnight in a slow fire and tastefully finished with some cream and caramelized onions.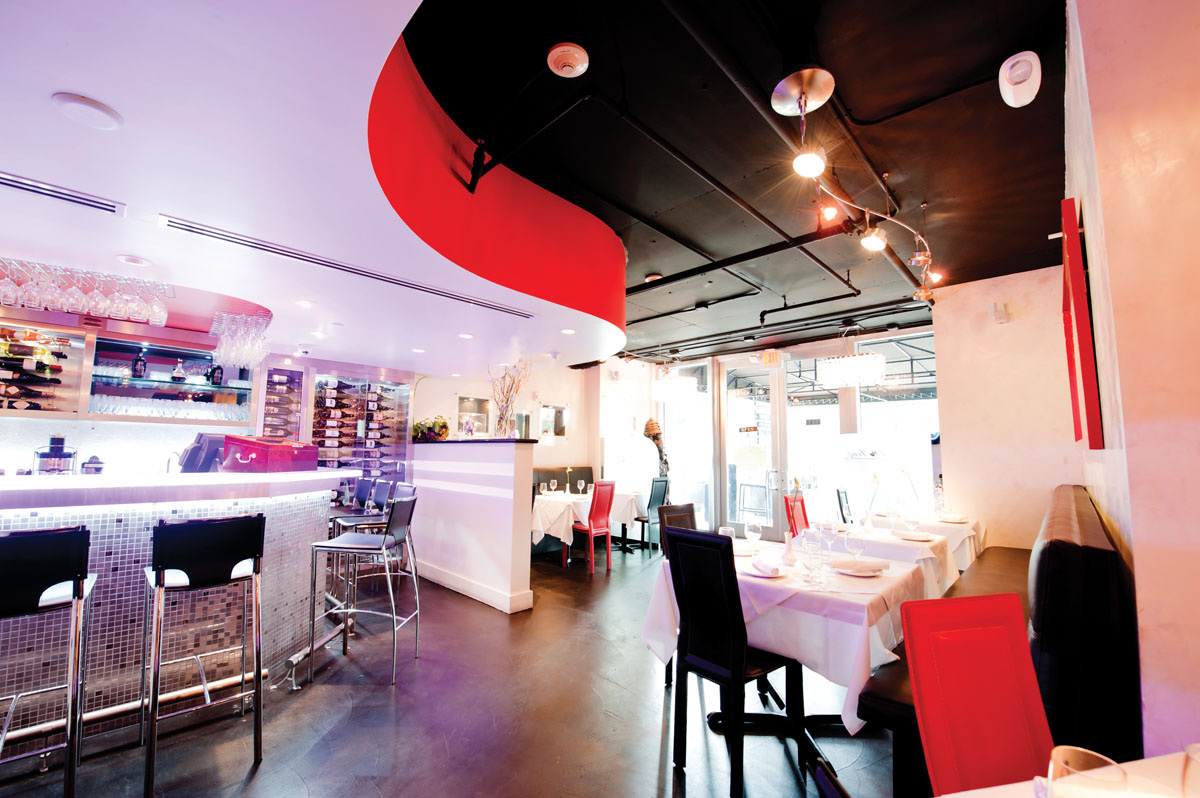 For those who prefer rice with their main entrée, there's a wide range of specialties. The Murg Zafarani Biriyani is basmati rice, which offers a longer and freer-flowing grain and includes tender chicken pieces, flavored generously with saffron and cooked in a sealed handi — a traditional Indian pot. This rice is accompanied with raita, a dipping condiment made with yogurt and cucumber seasoned with herb and spices including cilantro, mint, cumin and others.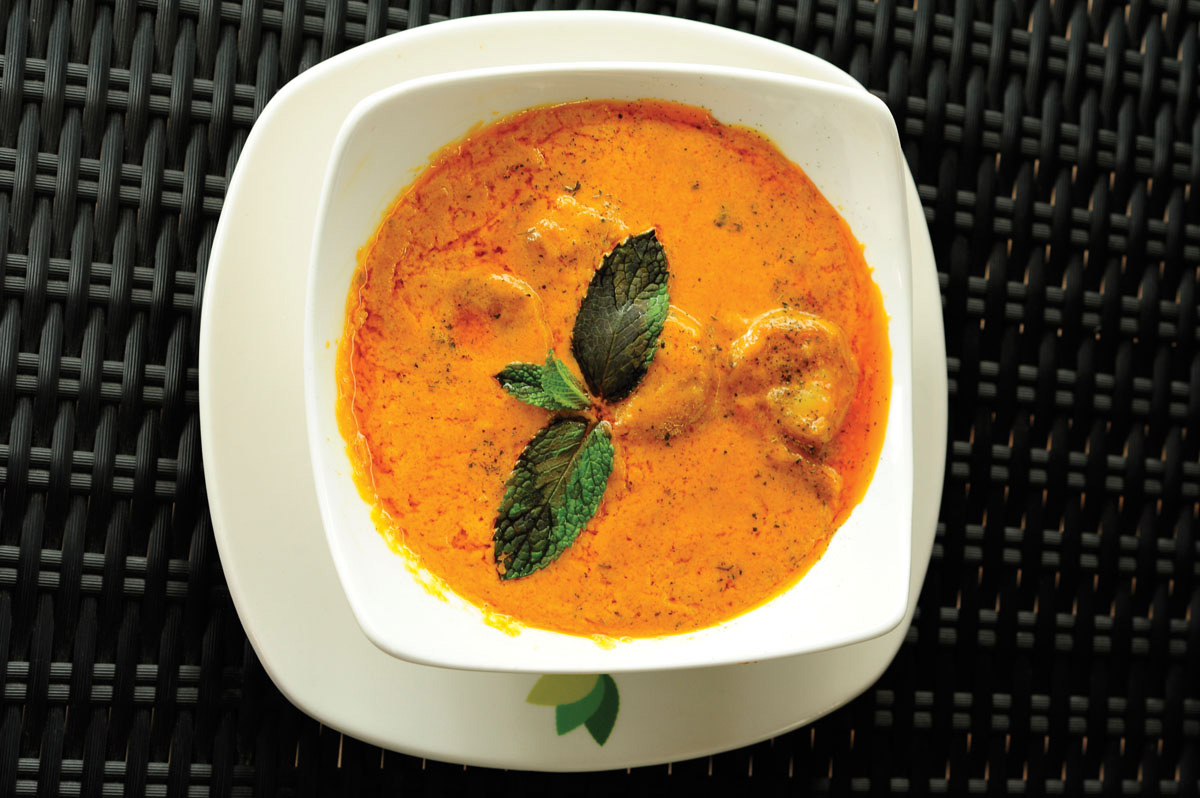 Once you've got your entrée out of the way, the Gajjar Ka Halwa dessert is a must-try. Served on a sleek white bowl, this dish offers a warm carrot fudge infused with cardamoms and topped with vanilla ice cream. The cardamoms release a warm ginger aroma that plays perfectly with the carrots. Their extensive wine list also provides a great ending to any meal, featuring such wines as the Terralsole Rosso di Montalcino, a fresh fruit red wine from Tuscany with a strong structure, and the Domaine de Dragon Rose, a pink wine from Cotes de Provence with a sweet berry scent and a taste of peaches and lime blossoms.
Ready for more after your meal? Head over to the bar to grab a drink. Characterized by a countertop that looks like ice, the bar features an elegant red humidor with fine cigars for guests to enjoy in the outside seating area — perfect during a lunch break to unwind from the hectic office or afterhours to cap off the night in style.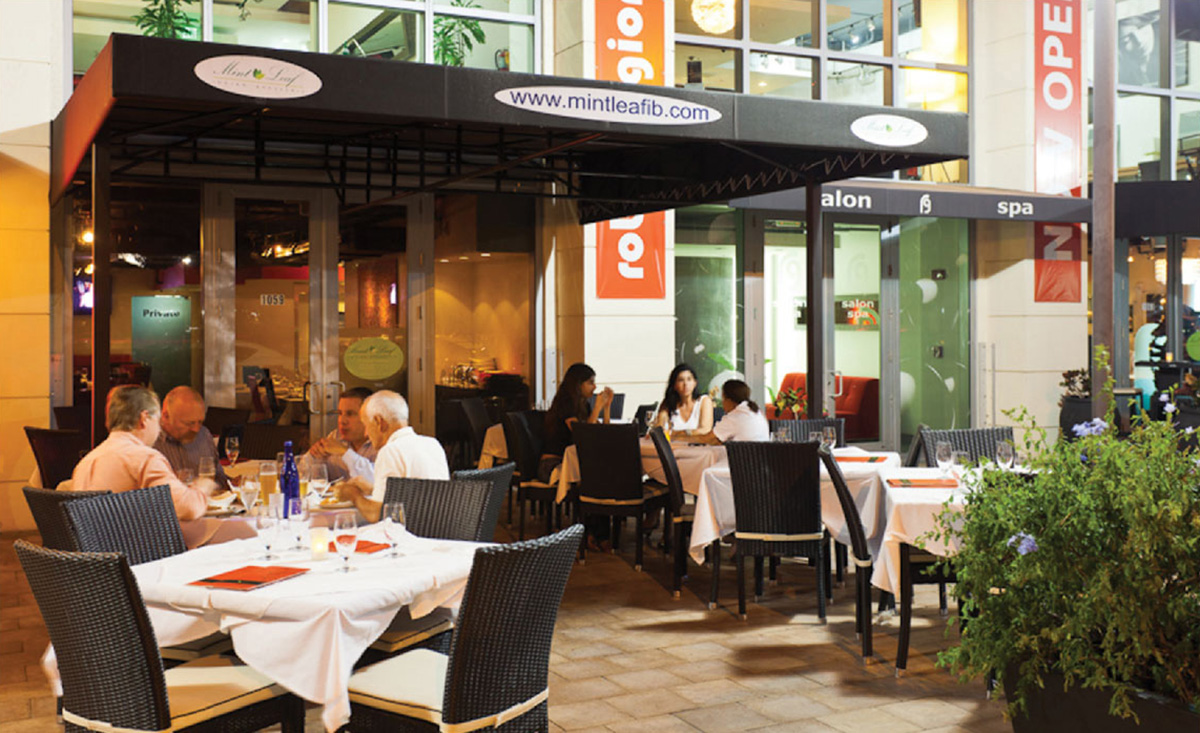 "I want my guests to experience the ambiance and all our offerings while being treated like royalty," says Sood. "I want my customers to go home thinking that they have enjoyed a very different cuisine that was delicious, healthy and prepared fresh for them with lots of love."

With friendly staff, a chic restaurant and authentic cuisine, Sood has successfully achieved his vision. He says his restaurant is not just a destination for food and drinks, it's also like a mini Indian museum with pieces that are more than 100 years old. His collection includes a beautiful wooden life-sized Ganesh sculpture that greets guests at the entrance. Perhaps the most surprising feature are the 2 flatscreen TVs behind cascading waterfalls at the center.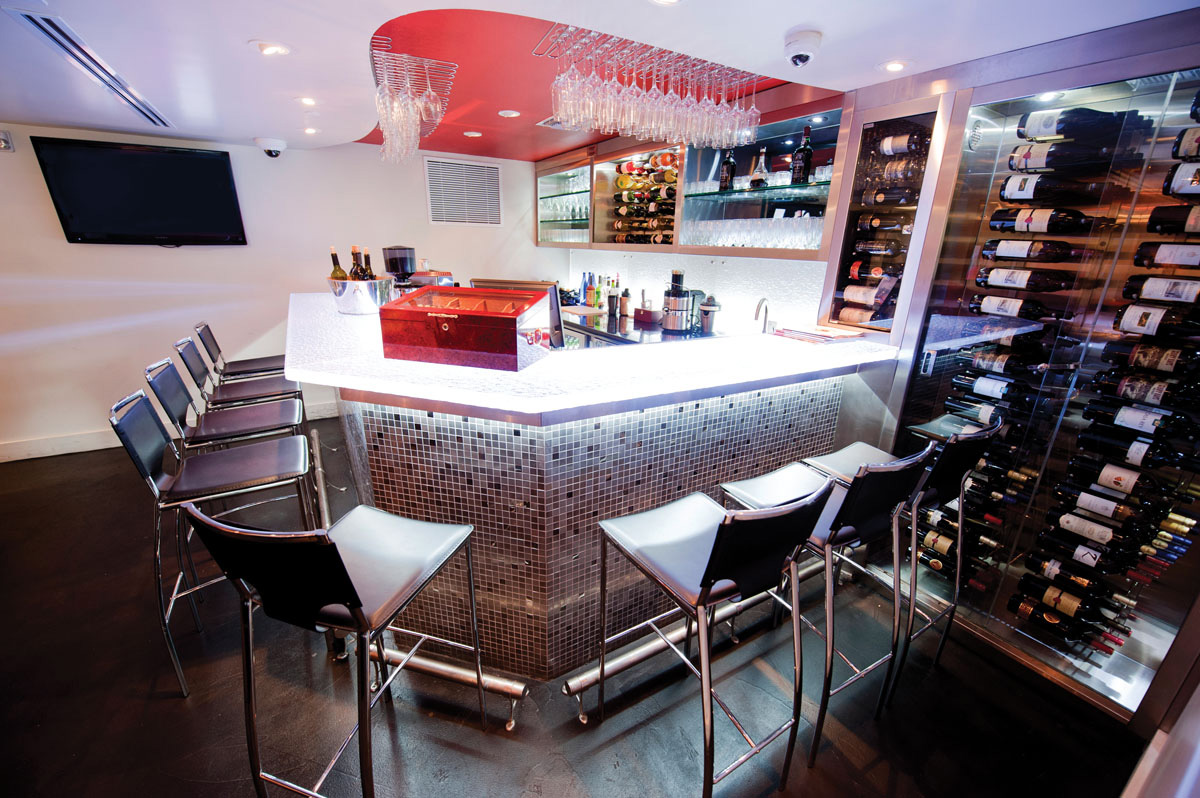 The extravagance of Mint Leaf is no surprise. Sood established Woodlands Restaurants in 1981. Based out of London, it was comprised of 11 restaurants including ones in Singapore and India. Recognizing the absence of authentic upscale Indian cuisine in South Florida, he established Mint Leaf in 2008 in Coral Gables before eventually expanding into the Brickell area. "My father is Mint Leaf," says Sood's daughter, Sapna. "He loves to be here and mingle with the guests to ensure that they are always having the best dining experience possible."
Mint Leaf in Brickell is located at 1063 SE 1st Ave, the Coral Gables restaurant is located at 276 Alhambra Circle. Both locations are open daily for lunch and dinner. For reservations, call 305.358.5050 (Brickell) or 305.443.3739 (Coral Gables) or visit MintLeafIB.com.