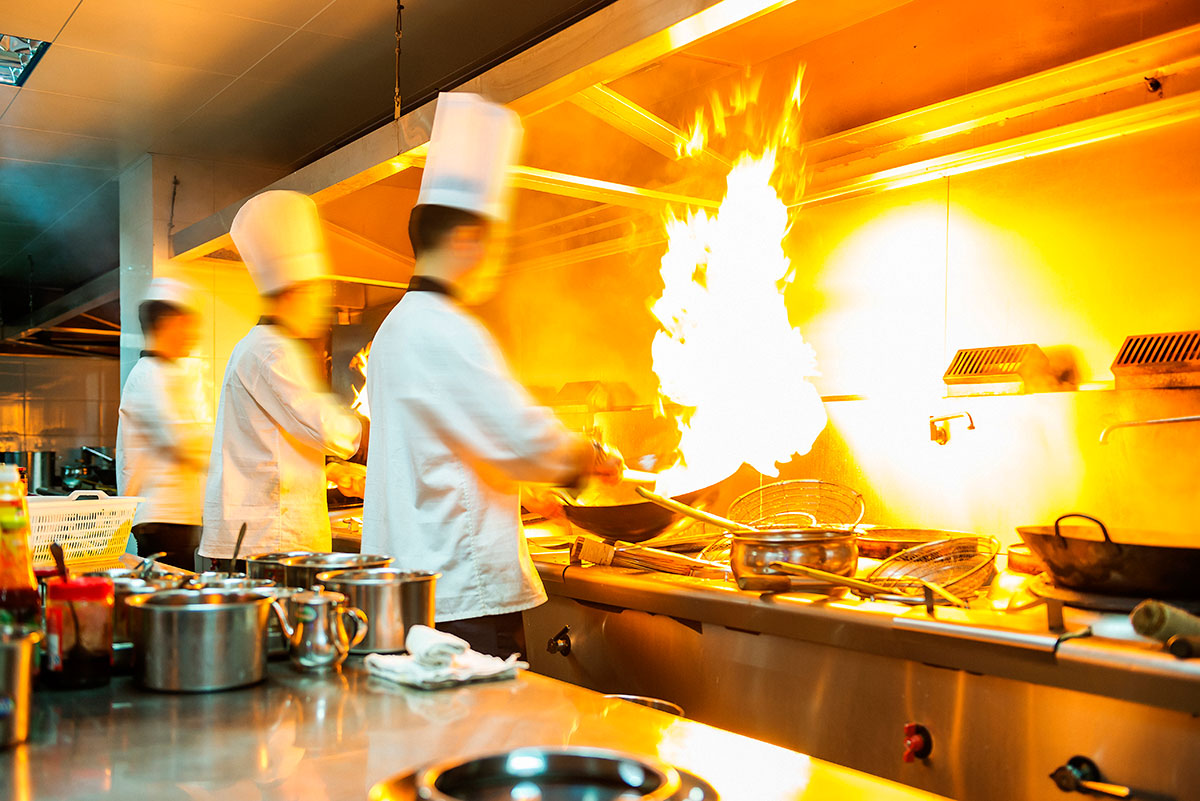 I was spoiled by New York City's largess of dining riches. When I moved here from the Big Apple, I thought Miami was a bit of a culinary backwater. Joe's Stone Crab and The Forge were the hotspots; other popular spots were News Café and Van Dyke. Besides those Miami Beach mainstays, a few more had staying power over time: Perricone's, Old Lisbon, Monty's, Shorty's, Garcia's, Mykonos and Versailles, to name a few.
By the late '90s, I saw the city's food scene start to sizzle. Five local chefs, christened "The Mango Gang" because of their use of tropical fruits, were creating their own chef-driven cuisine, called New World, Floribbean and Nuevo Latino. The Gang included Allen Susser at Chef Allen's, Dewey LoSasso at the Foundlings Club, Mark Militello at Mark's Place, Norman Van Aken at Norman's and Doug Rodriguez at YUCA ("Young Urban Cuban-American"). The Gang has now moved on to create other restaurants in other locales.
It wasn't until 2002 that Lee Brian Schrager, Director of Special Events & Media Relations at Southern Wine & Spirits, blew the lid off of Miami's culinary scene by taking over a one-day food festival formerly held at FIU's North Campus, and renamed it the "South Beach Wine & Food Festival." A giant white tent sprung up overnight on the sands of South Beach. As crowds lined up outside on the Fest's opening night, I sensed we were on the cusp of something big. Eager attendees waited in long lines to taste a myriad of restaurant offerings. Wine distributors poured wines for thousands, some of whom had paid thousands for tickets to the weekend's hottest events. Now renamed "The Food Network & Cooking Channel South Beach Wine & Food Festival," top chefs and wine and spirits producers from all over the world make the pilgrimage to our shores every February to be part of the action, helping further catapult Miami onto America's foodie radar.

So what have been some of our city's most memorable restaurant trends? I've seen steakhouses, hamburger joints and fried chicken restaurants opening by the dozen, and most recently, gastro-pubs and fast-casual restaurants. In the past decade, restaurants have featured everything from small plates and tapas to molecular gastronomy and deconstructivism, where I ate dishes that chefs had transformed into something radically different from their origins. Executive Chef Matthieu Godard at Bagatelle remembers "gluten-free, the paleo diet, superfoods and juicing." Chef Ken Lyon at Charcoal recalls "culinary foams, liquid nitrogen, everything mac 'n' cheese and truffle oil" as some of the fads that have passed through our culinary consciousness. Which leads to what's trending now: authenticity.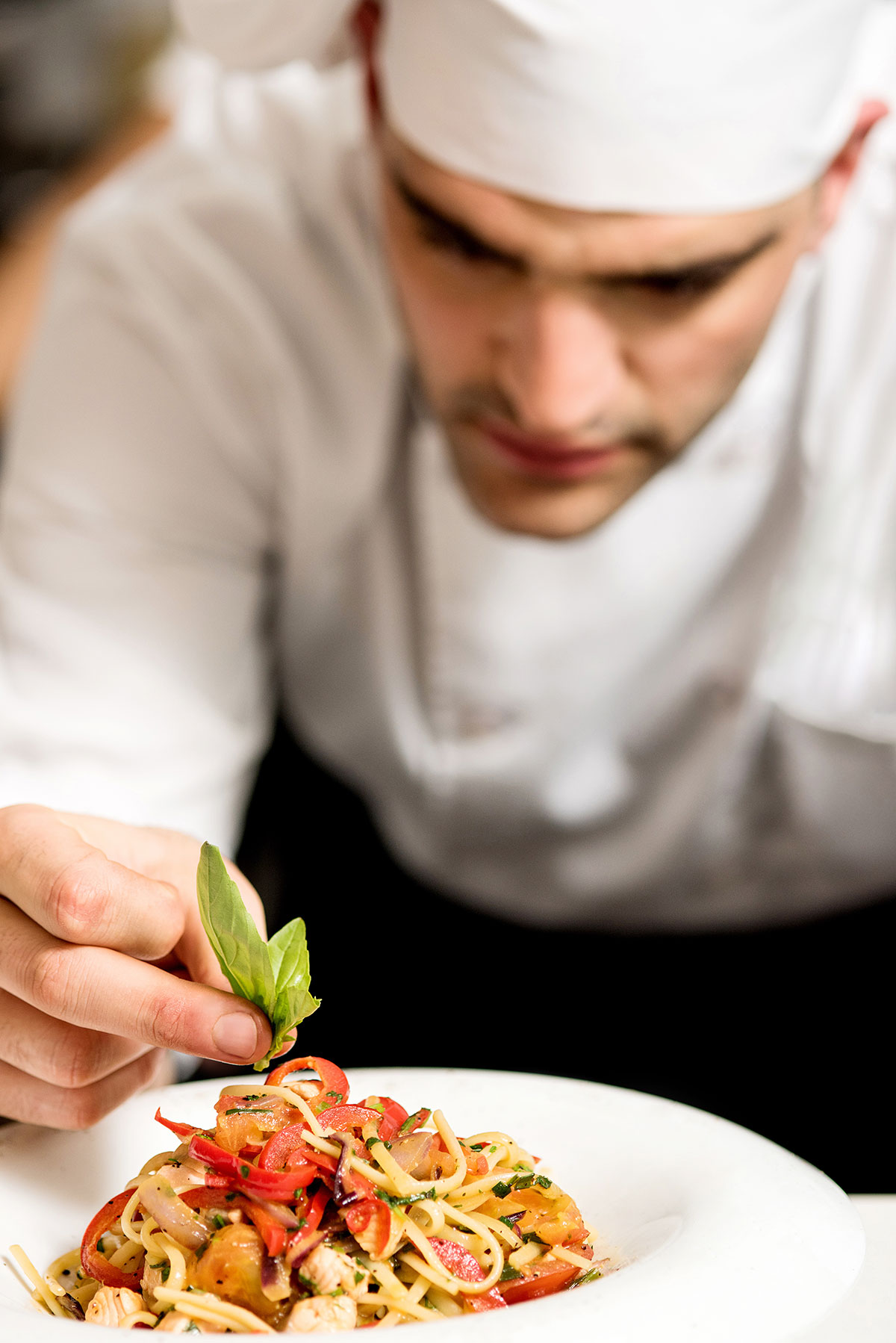 According to Mintel, the world's leading market research agency, it's "food and drink with authentic connections to history or tradition that many consumers yearn for in a tumultuous world," and as a result, many are "interested in trying ethnic food and fusion dishes." Brasserie Azure's Executive Chef Erwin Mallet notes: "The next culinary trend to watch for is ethnic-inspired flavors," he says. "Street food is increasingly turning up on menus. From tacos and pupusas to bao and kebobs, these foods are now served on white tablecloths. We incorporated tacos into our menu, and added Latin-fusion inspired cuisine."
At Seaspice, Executive Chef Angel Leon, who worked with French Chef Pascal Oudin and Chef Michelle Bernstein at Azul, says that African-Mediterranean fusion, now a popular trend, has become prominent at his restaurant. "The Ashtuk Dumplings come with leeks, savory lamb ragu and a delicious yogurt sauce. Our newest addition, Brussels Sprouts topped with a bourbon gastrique and wagyu snow, is to die for." On the other side of town, DÔA's Executive Chef, Carlos Estarita, who honed his talent at Zuma Miami and Coya in London, draws inspiration from his Hispanic roots to conceptualize LatAsian dishes focused on Nikkei, the Japanese-Peruvian fusion food that is sweeping the globe; and Chifa, in which Japanese dishes are combined with the cooking techniques of indigenous Peruvians. Over at Pao at Faena, James Beard Award-winner Paul Qui mixes up Filipino, Spanish and Japanese cuisines to create Asian-fusion dishes, drawing from his background and expertise in international styles. Chef Ken Lyons also leans toward real authenticity at Wynwood Yard's Charcoal: He's set up his restaurant in shipping containers ("lean urbanism"), and uses a 100% charcoal grill to fully develop meat flavors. He's using a "back-to-the-roots" approach, and serves vegetables from his nearby urban garden.
About that urban garden: There's currently growing interest in vegetarian and vegan products chosen by diners for drinks, snacks and meals. But rather than serve as a wholesale change to a plant-based lifestyle, more restaurateurs are promoting dishes that center on plants and the escalating interest in so-called "flexitarian" lifestyles — you don't have to eliminate meat completely; you can still enjoy an occasional burger or steak when the urge hits.
Chef Philippe Ruiz Culinary, Director at River Yacht Club has noticed that patrons are paying closer attention to what is on their plate. "Nowadays all restaurants offer vegetarian specials," he says. "Some don't even offer meat." At Soul Tavern, 85% of the menu is vegan, and features plant-based comfort food such as mushroom-based burgers and quiche tofu tots.
Wynwood Kitchen & Bar's Chef Michael Aguilar opines that there's a big push for eating healthier throughout the world. "Kombucha is being offered in several places, along with cold-pressed juices, acai bowls and gluten-free options such as chickpea crepes and quinoa oatmeal."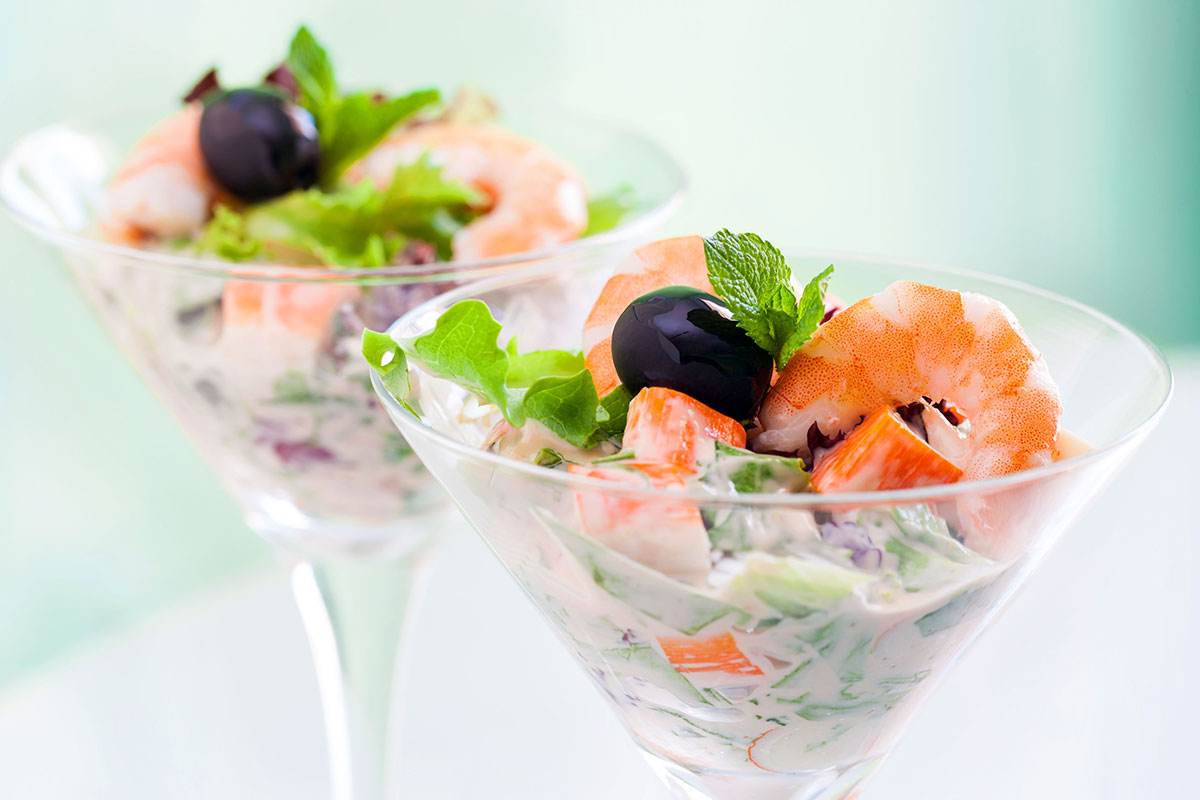 Regional Executive Chef Aaron Janus, of Starr Catering Group, points out that "even a die-hard meat lover can be impressed with an irresistible cauliflower steak, which soaks up a ton of flavor, with Moroccan spices added, baked and served over rice, quinoa or couscous."
For carnivores and flexitarians alike, the answer to "Where's the beef?" is that it's at restaurants featuring wood-fired grills, all the rage in recent years — so much so that 80% of the 2016 James Beard "Best New Restaurants" list featured "wood-fired," "smoked," and "ember" dishes on their current menus according to a report by Tasting Table.
The trend continues with two hotspots, KYU in Wynwood, and Upland in South Beach. The brainchild of two Zuma alums, KYU features Asian eats with a barbecue twist — think wood-fired meats and unique dishes like duck "burnt ends," all housed in a hip Wynwood setting. Chef Michael Lewis, known for his Wagu Brisket, serves up his specialty in a lettuce wrap with Korean BBQ sauces on the side. At Upland, Stephen Starr, along with California-inspired Chef Justin Smillie, have set the South Beach outpost of their New York restaurant apart from its counterpart with a wood-fired stove and a pizza oven. Faena's Los Fuegos by South America's most celebrated chef, Francis Mallmann, features an asado (barbecue) experience and gaucho-style South American parilla (open-fire grill).
Whether your gatronomic preferences lean toward vegan, vegetarian, pescatarian, flexitarian carnivore, or anything in between, you'll find whatever your heart desires in Miami's booming restaurant scene. And the best is yet to come — one course at a time.