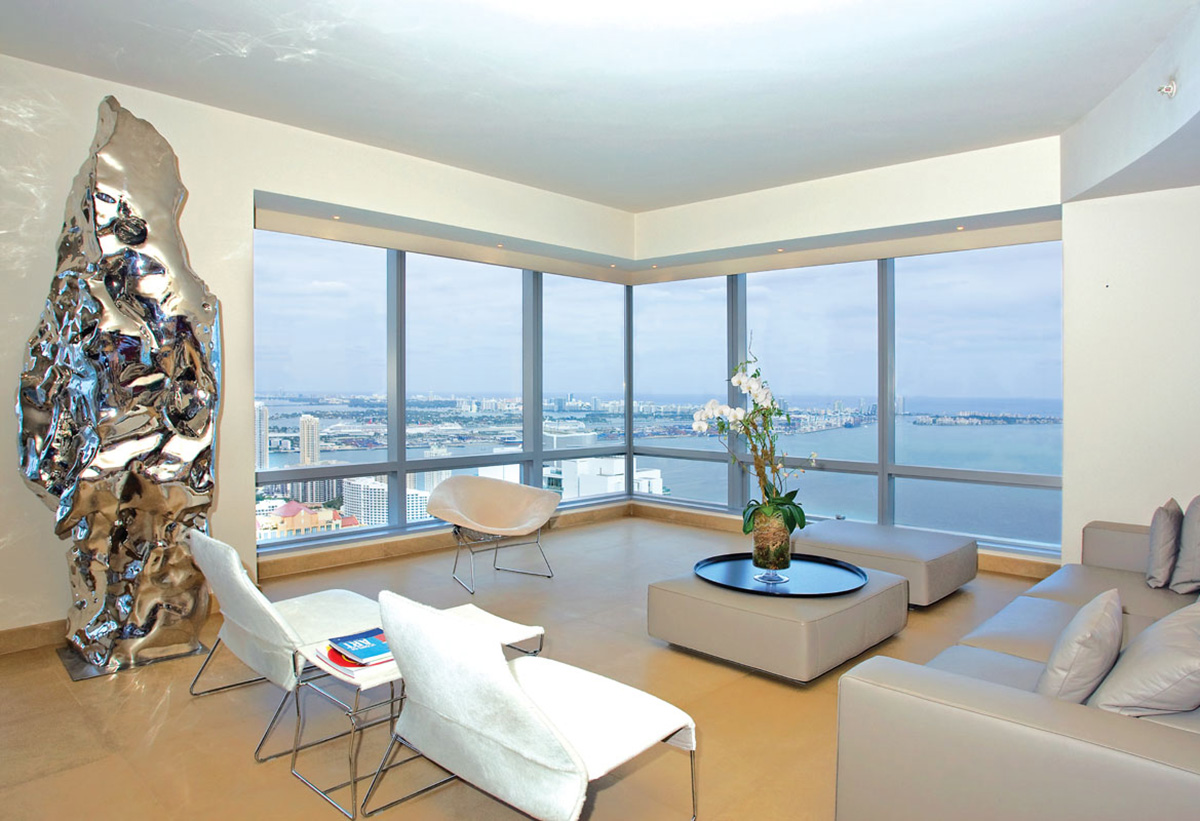 Panoramic views of the bay and city dominate from this spacious living room. French limestone floors throughout create an elegant masterpiece of form and function.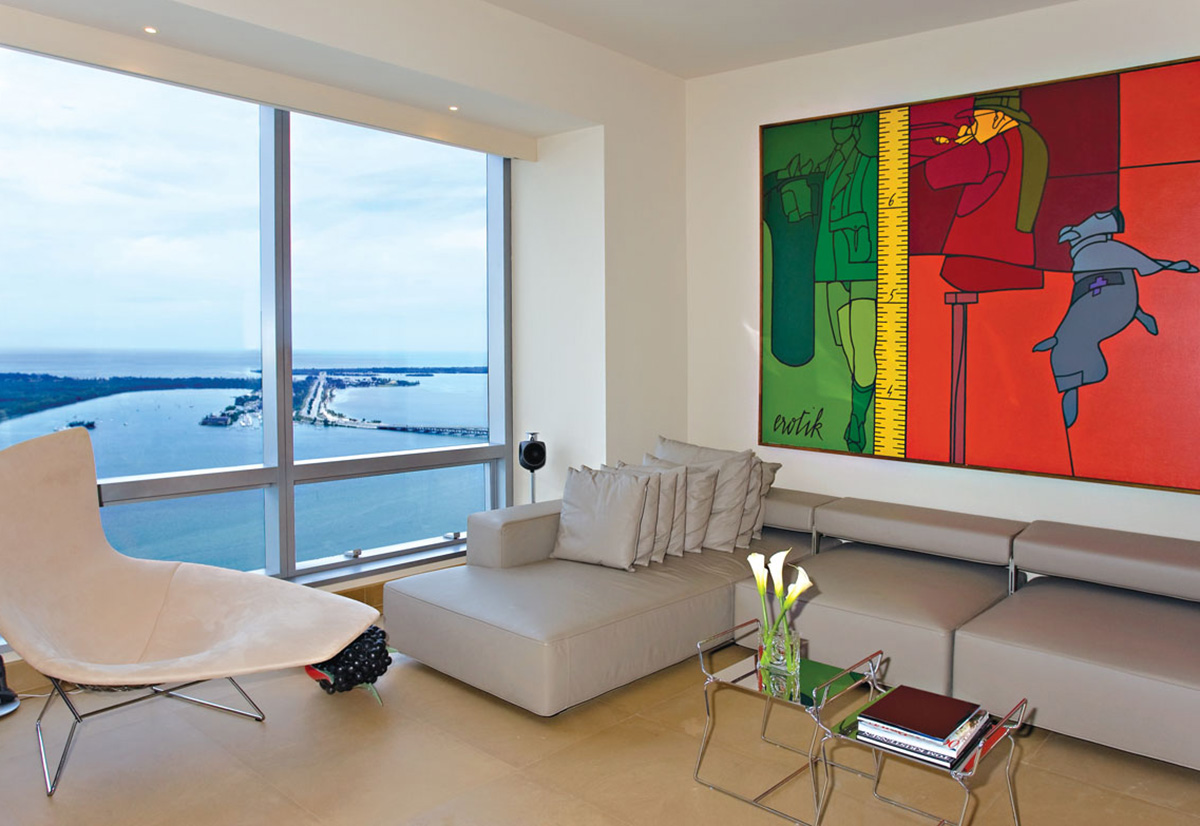 This beautiful den opens to the living room and has an extraordinary view of Key Biscayne. This den has a full bath and can be used as a family room, office or, if you close it up, as an extra bedroom.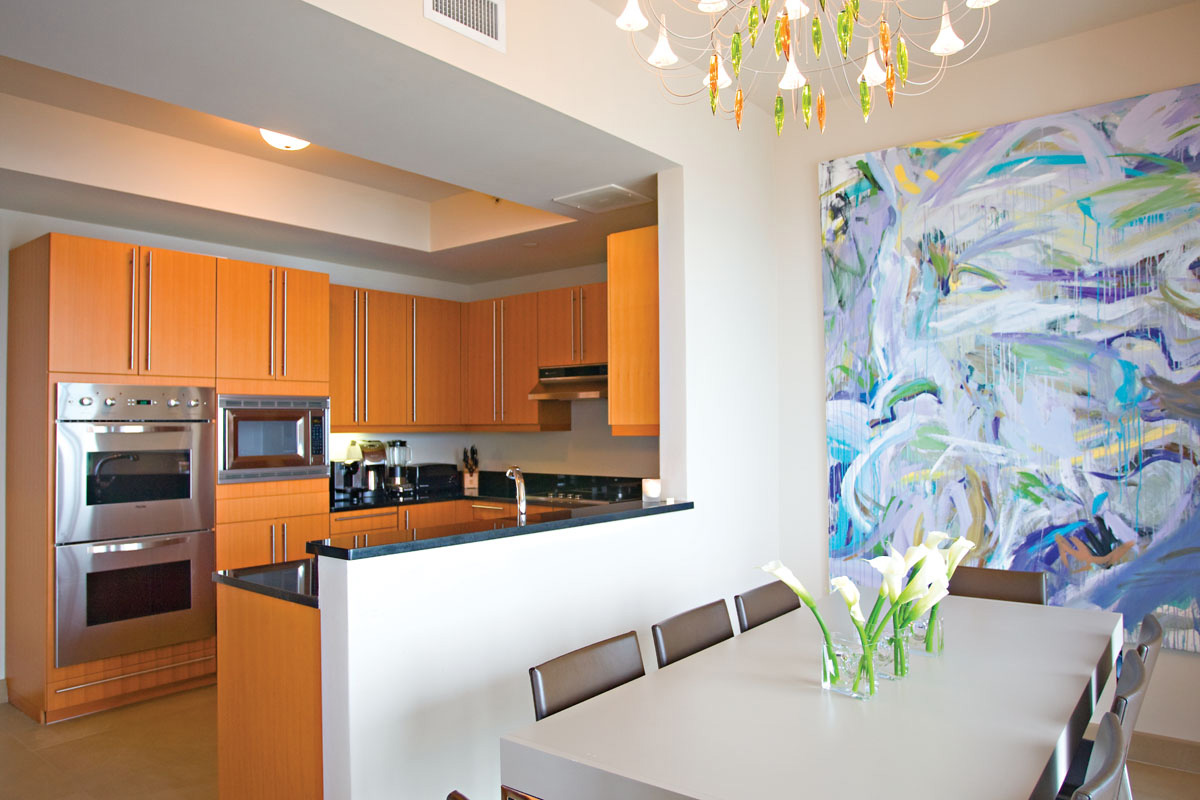 Top-of-the-line European cabinetry in this beautiful wooden kitchen features all the appliances you need including an extravagant coffee maker and Sub Zero refrigerator.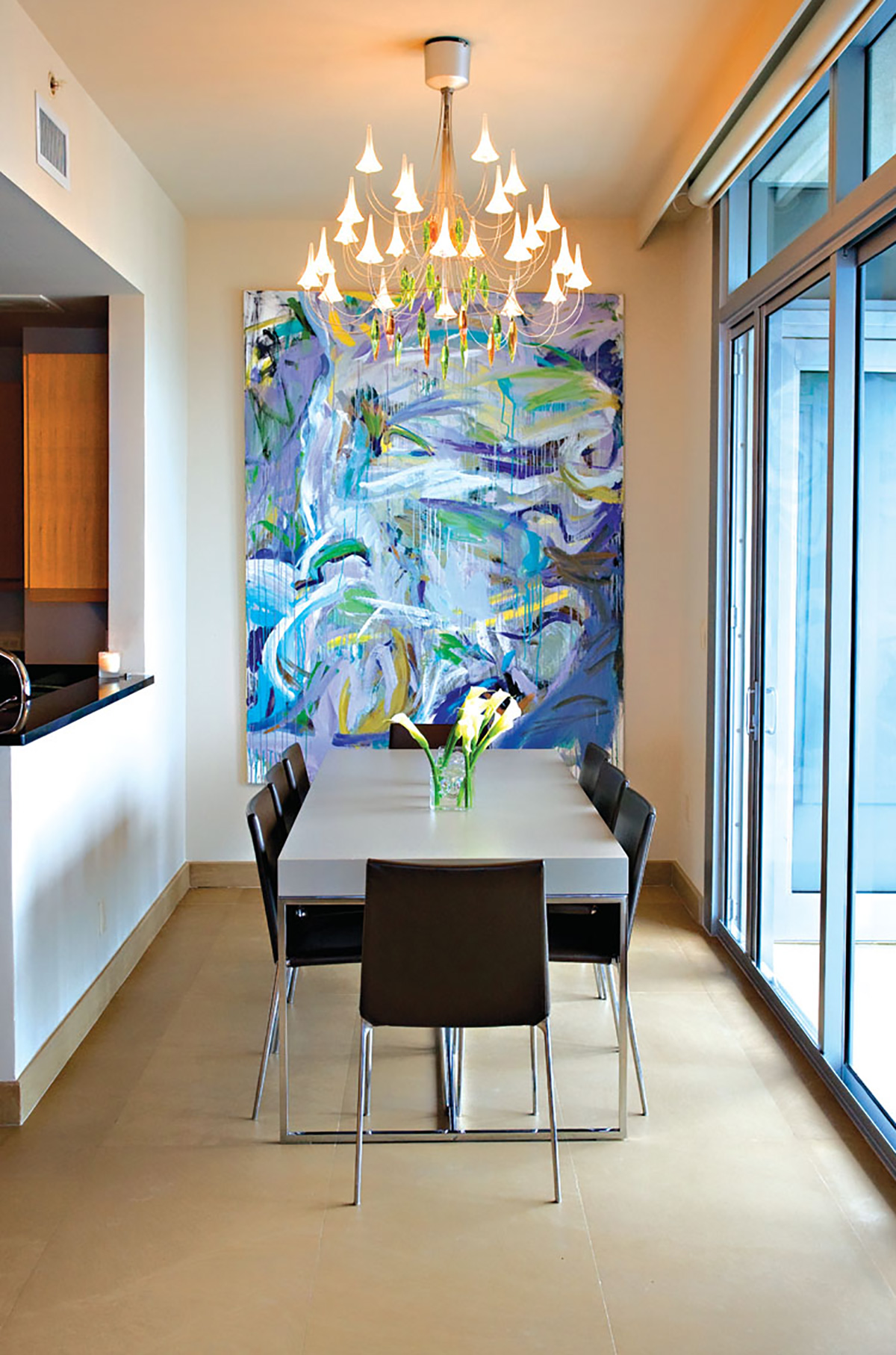 Enjoy your dining room while you open the doors of the balcony and feel Miami's sprawling metropolis at your doorstep! From this 56th Floor residence, every corner has a spectacular view!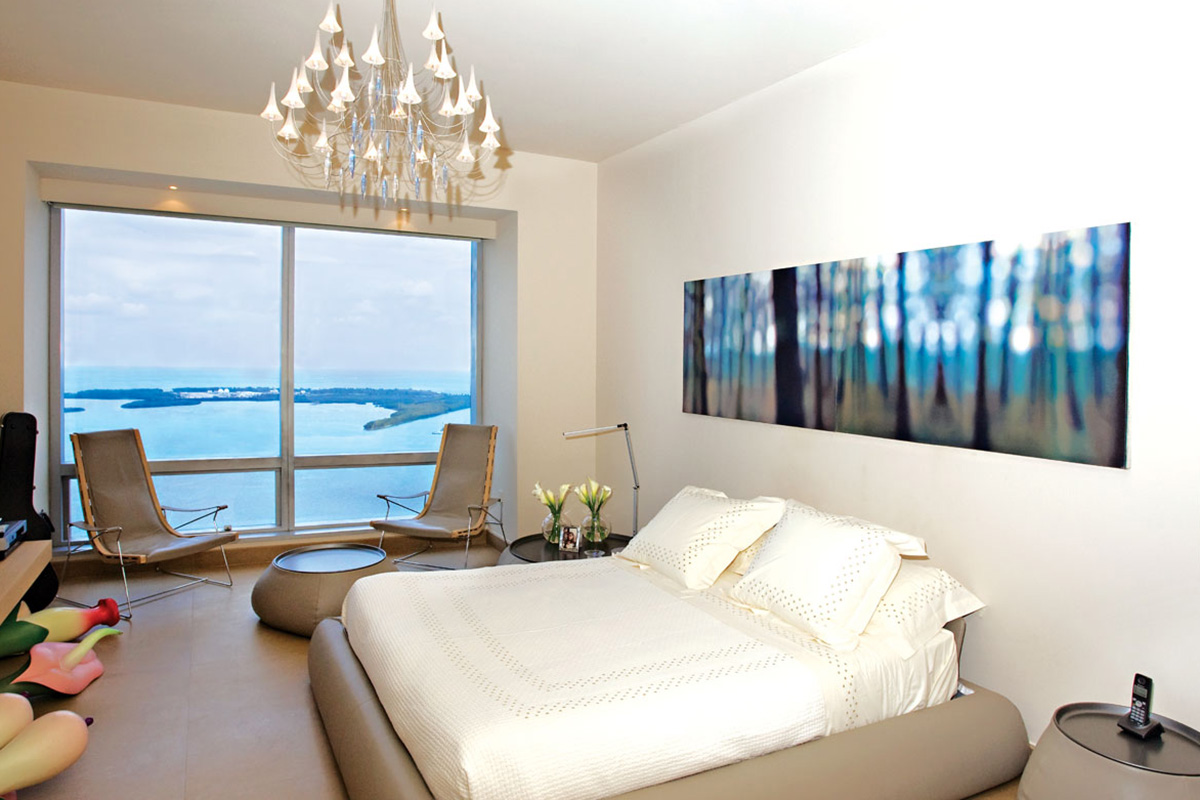 The master bedroom suite is breathtaking from the minute you walk in. The glamour of the space will make you feel like a king or queen.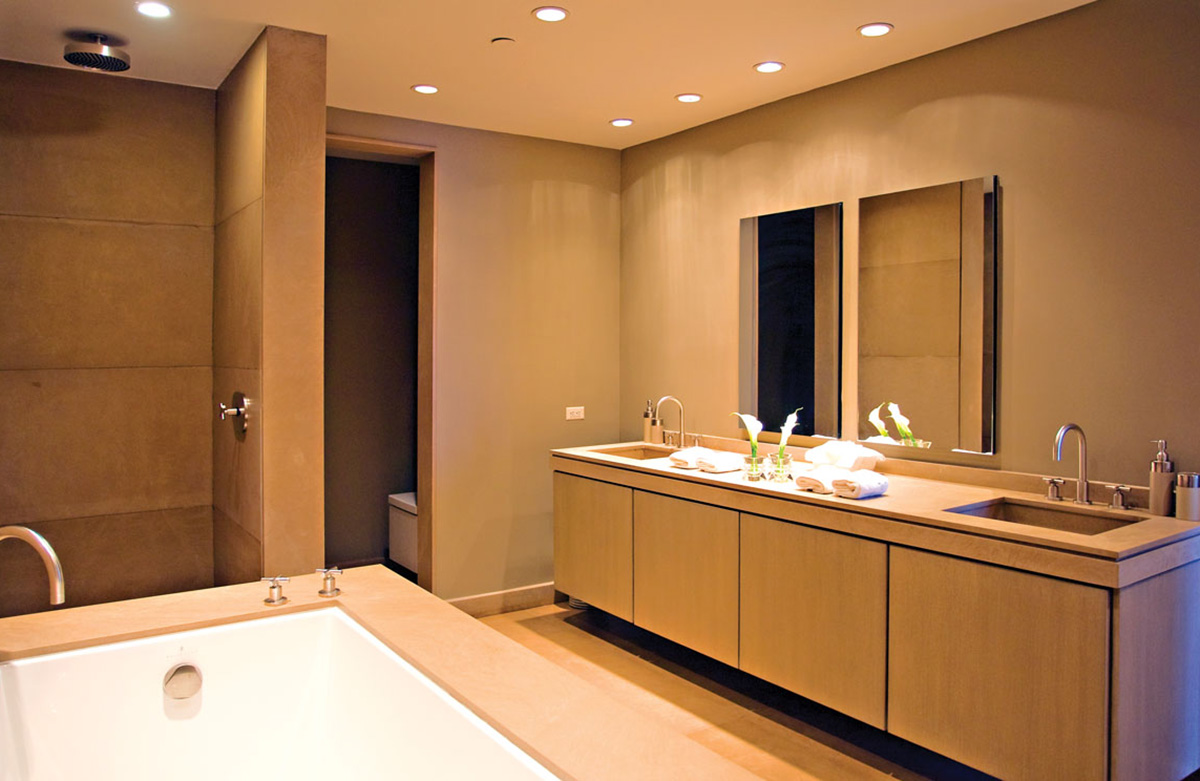 The master bath was completely renovated in order to continue the French limestone and keep the elegance throughout. Enjoy a shower and a bathtub for relaxation. All closets in this unit feature top-of-the-line finishes.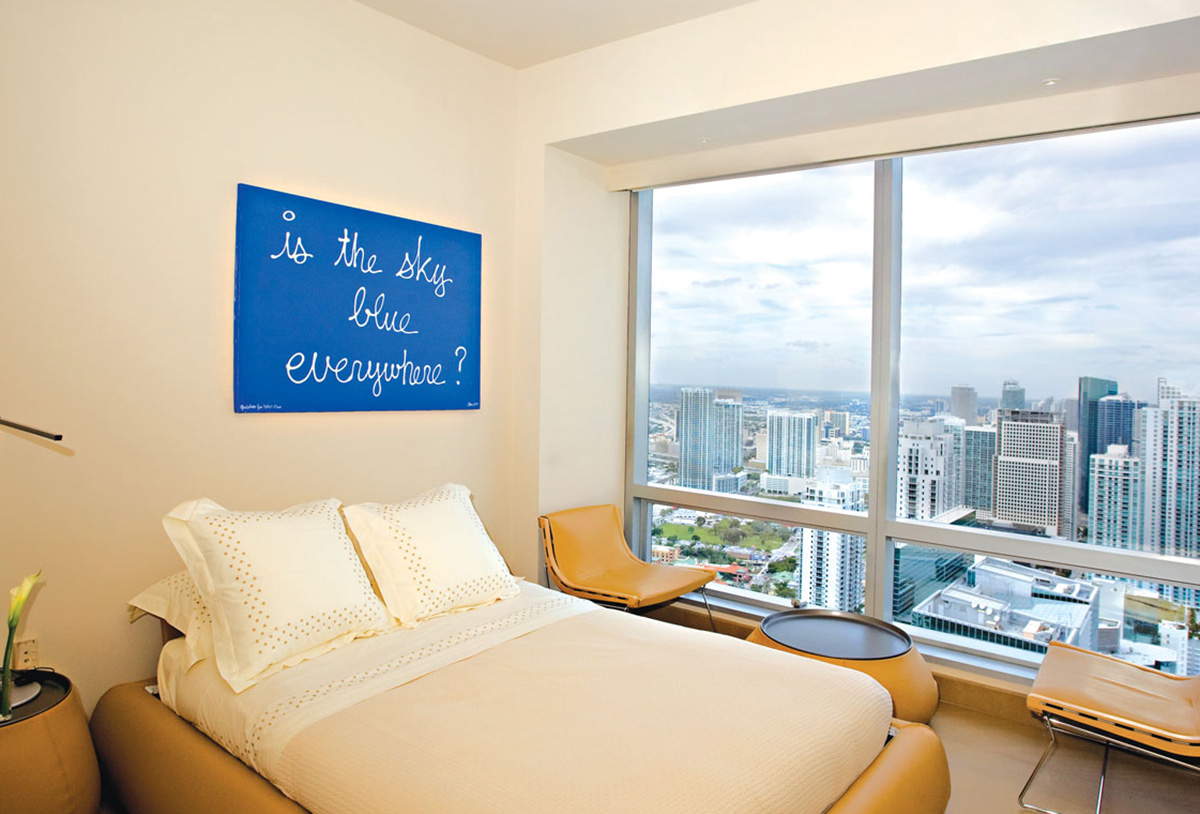 There are two ample, suite-like bedrooms with breathtaking city views in this home. Each has its own bathroom and closet.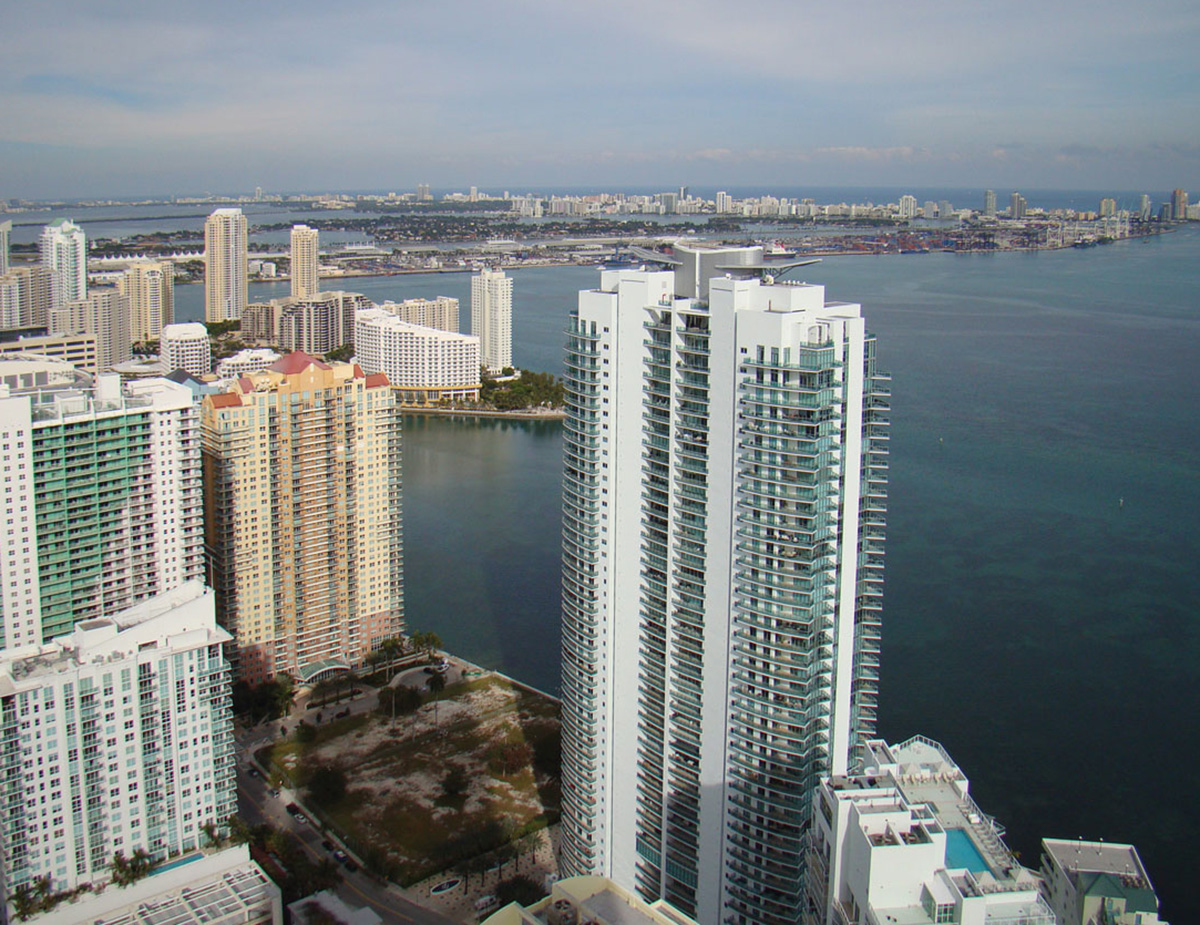 The views can't get any better than this, day or night, as you take in Biscayne Bay, Downtown Miami, Fisher Island, Key Biscayne and so much more!