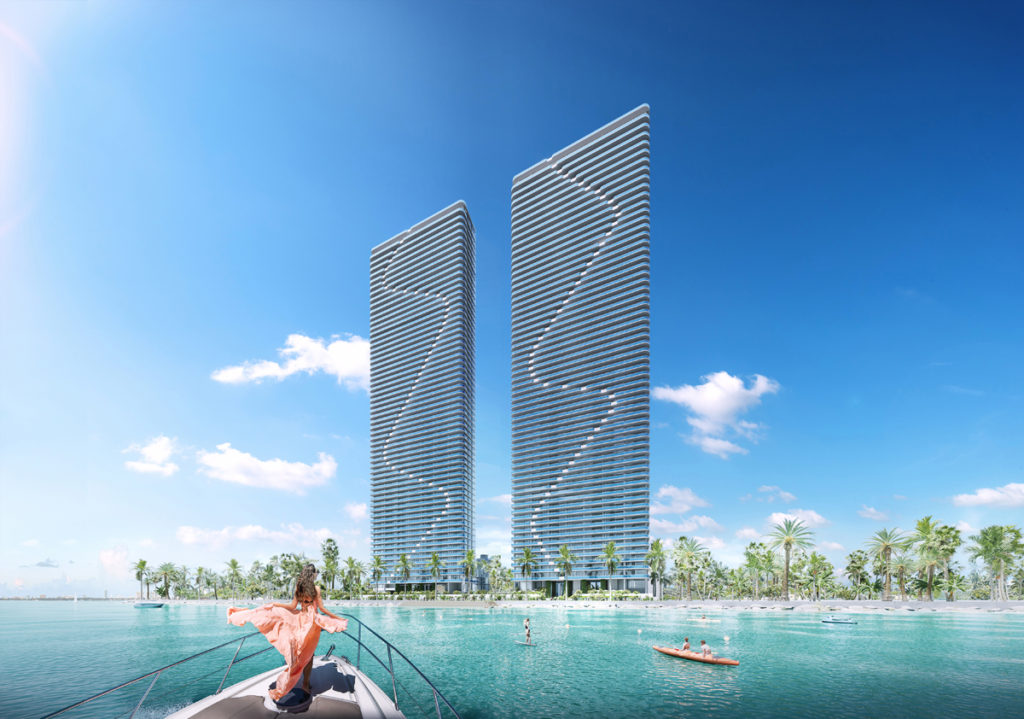 Miami is now an international destination for business, lifestyle and tourism/culture —and our residential real estate market is the center of attention for wealthy out-of-towners opting to make South Florida their primary residence, fueled by a more desirable quality of life, lower business and living expenses and a favorable tax climate.
At the heart of the renaissance is Aria Reserve, a luxury condominium development underway by The Melo Group in Miami's Edgewater neighborhood consisting of two 62-story towers situated on 5 prime acres of waterfront land along Biscayne Bay. The development will mark the tallest waterfront dual residential towers in the U.S. Slated for completion in 2024, Aria Reserve's first tower will feature 383 panoramic residences, which, due to its enviable bayfront location, will provide direct unobstructed views of Biscayne Bay, the Atlantic Ocean and the Miami Beach skyline. With architecture by Bernardo Fort-Brescia of Arquitectonica, interiors by MORADA Haute Furniture Boutique, and lush landscaping by ArquitectonicaGEO, it sets the style for a brand new era of Miami living.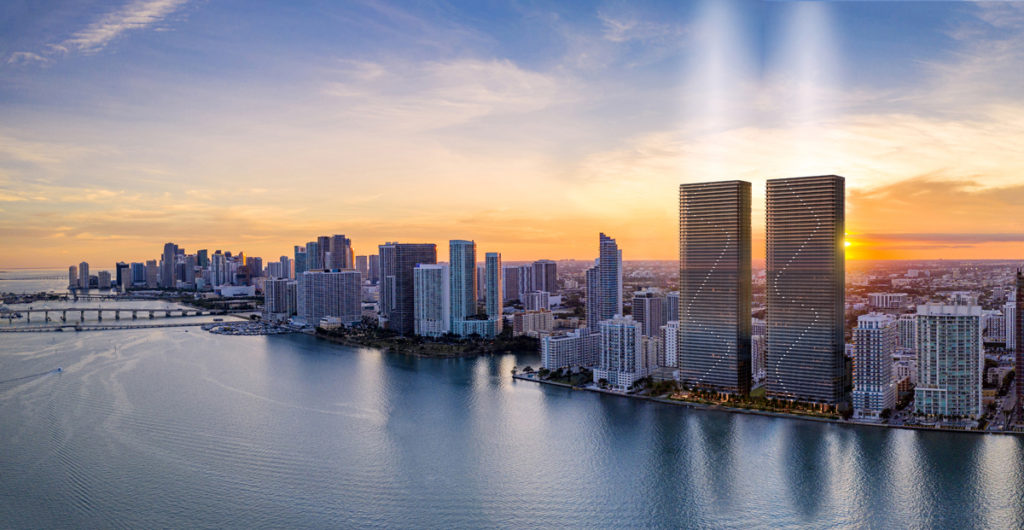 Residences will include 1- to 4-bedroom floorplans ranging from 1,100 to 2,600 sq. ft., with two private or semi-private elevators, a dedicated office/bonus room, at least 10-foot-high ceilings, and open flow-through layouts with up to 11-foot-deep expansive terraces boasting unparalleled sunset views to the West and bay and ocean views to the East.  The development will showcase over two acres of amenities, with standout features including a semi Olympic-sized lap pool and whirlpool spa, a children's splash pad, playground area, teen lounge and gaming center, a theater, tennis courts, basketball courts, paddle courts, a golf putting green, and an indoor/outdoor wellness center with spa/steam/sauna facilities including massage rooms, a state-of-the-art gym, yoga lounge and meditation garden. The building will also feature a double-level 25-foot lobby, a signature waterfront restaurant and café, two additional pool and lounge areas with a pair of Jacuzzis and poolside daybeds, a fire pit, a dog park, and a telescope observatory area looking out over the bay. Residents will also have access to a custom-designed watersports dock with paddleboards, kayaks and inflatables.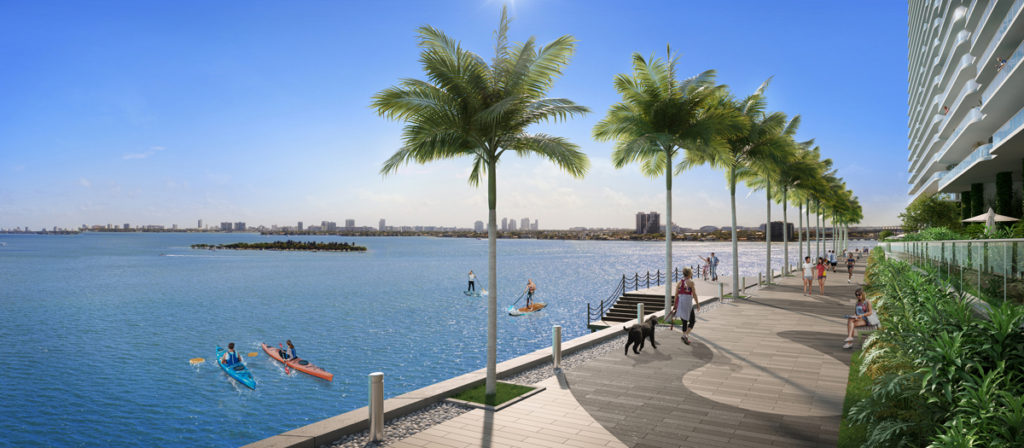 On the ground floor along 23rd Street, will be a public park with open green space connecting to the Miami Baywalk, providing direct access to the 5-mile-long pedestrian and bicycle-friendly waterfront promenade which runs along Biscayne Bay from Edgewater, around Brickell Key, and all the way to Brickell Bay Drive. 
Situated along the bayfront just north of Downtown Miami, nestled between the Venetian and Julia Tuttle Causeways — the two main arteries connecting the City of Miami and Miami Beach — Edgewater has fast-emerged as the epicenter of the new Miami. The surrounding neighborhoods of Downtown's Arts & Entertainment District, Miami Design District, Wynwood, Midtown and Miami Beach put residents within blocks of dozens of luxury retail shops, high-end restaurants and world-class arts & culture venues. With all this going for it, Aria Reserve is sure to appeal to local empty-nesters as well as out-of-market domestic and international residents looking to relocate to and live full-time in Miami.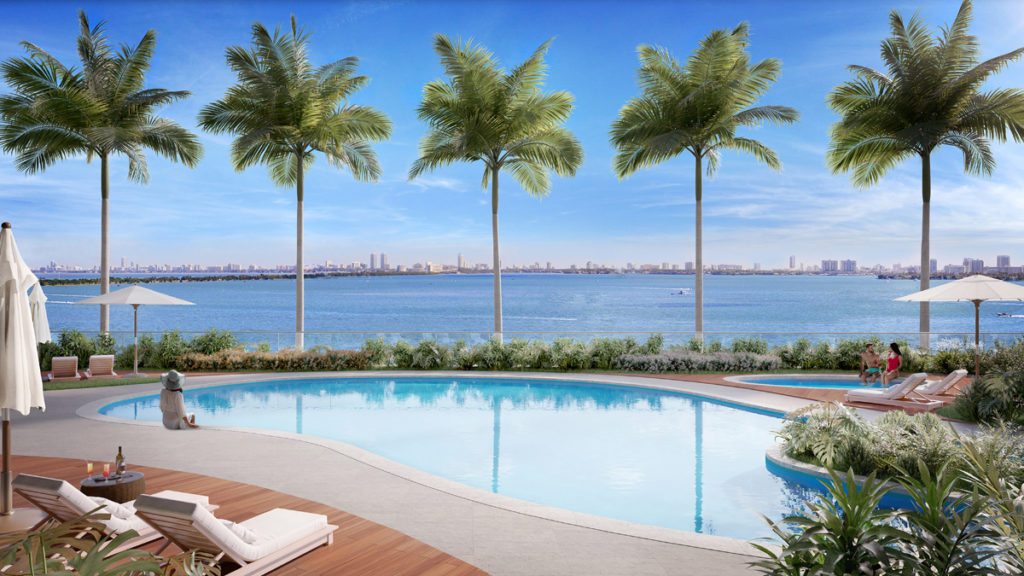 Another big differentiator that sets the condo apart is that the prime waterfront location is available at a price point that simply no longer exists in the market. The development is backed by a proven, well-capitalized team with a long track-record of delivering high-quality luxury projects across Miami for more than two decades. "Aria Reserve offers an opportunity to own prime waterfront luxury real estate in Edgewater, one of Miami's most exciting new neighborhoods," says Martin Melo, Co-Principal of The Melo Group. "Our preconstruction sales model will allow for 30% down deposits for domestic U.S. buyers, and 40% down deposits for international buyers — as opposed to the typical 50% down model," he says. "Our firm first introduced the now-popular deposit structure to the Miami market in 2011 when we used it to build and finance South Florida's first luxury condominium following the 2008 recession and real estate crash in the absence of traditional bank financing."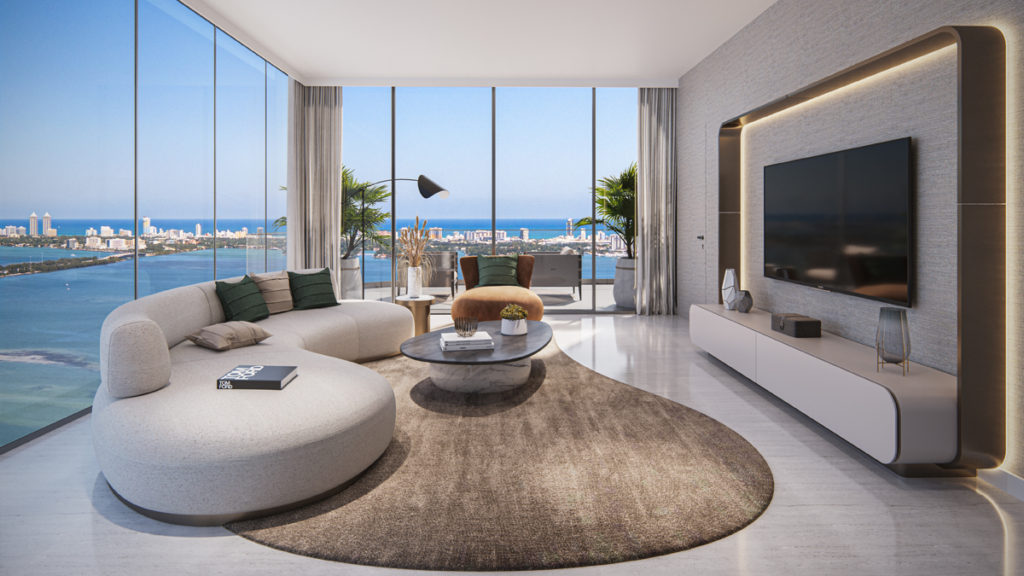 Family owned and operated, The Melo Group is one of South Florida's most experienced and well-capitalized residential development firms. It has continually and conistently been a constant driving force behind Downtown Miami's real estate resurgence, specializing in creating luxury communities for locals and residents around the world wanting to call Miami home. Since arriving from Argentina in 2001, the firm has developed over 6,000 luxury condominium and multifamily units across more than a dozen luxury towers throughout the Greater Downtown Miami area. Their high-end residential towers have vibrantly created communities and transformed Miami neighborhoods from the Central Business District and Arts & Entertainment District to Edgewater and the Miami River. "Our philosophy has always been to build for what the market demands. Over the past 20 years, our firm has acquired land in and around Miami's Downtown waterfront — and as long-term owners and operators of real estate, our investments have allowed us to develop the right product at the right time to meet demand for locals and residents around the world wanting to live in Miami," says Carlos Melo, Co-Principal of The Melo Group. "Now, 8 years after acquiring this unique 5-acre piece of waterfront land with 550 linear feet on the bay in Edgewater, we're very excited to launch Aria Reserve, our firm's latest luxury condominium, in what has become one Miami's most exciting new neighborhoods."
What's more, they recently completed $40 million in penthouse sales at Aria Reserve's South Tower over a 90-day period, with all 12 of the tower's single-story penthouses now under reservation and only 5 soon-to-be-released tri-level penthouse mansions remaining available for purchase. "Aria Reserve's Penthouse Collection includes everything Miami's most discerning buyers are looking for — privacy, space, access to an abundance of outdoor amenities, and, of course, some of the best waterfront views in Miami," he says. "One of the major selling points for our penthouses is our unique 'garage vault' which gives residents access to their own private climate-controlled and secure 3-car garage within the building's larger parking facility — a distinctive feature that has been especially popular among homeowners who are transitioning to condo living."
In fact, more than 50% of the first tower's residences have already been sold since sales launched, with more than half of its buyers hailing from domestic markets within the U.S. As a powerful new wave of buyer's descend on Miami's residential real estate market, The Melo Group and Aria Reserve welcome them with open arms; AriaReserve.com.