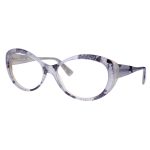 Sunny Specs
For designer eyewear, International Opticians has the latest in designs. This season it's all about LaFont frames from Paris; and of course their "Fall Is For Fendi" seasonal sale of both sunglasses and eyewear. Fashionable sunnies in The Sunshine State? It's a match made in paradise; 305.854.6191; InternationalOpticians.biz.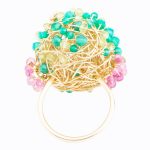 Charming adornments
Catering to women of all lifestyles, the artfully crafted collections from Tarbay Jewelry are made with lots of charm and plenty of love. The line's Miami-based creator, Ana Sofia Tarbay, ensures each piece is feminine, fresh, stylish and, most importantly, affordable. A new Brickell boutique is on the horizon; Tarbay.com.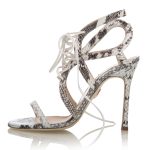 A Step Above
A favorite designer of celebrities around the world including Beyoncé, Taylor Swift and Lea Michelle, Chelsea Paris brings the coveted London look to shoe apparel. Try the python print strappy low & high-heeled sandals or the sexy black and lace ankle boots for the gal who's a little nice and a lot of rock 'n' roll; ChelseaParis.com.
STYLE STEPPIN'
People in London have a great sense of style with a bit of quirky playfulness that I really appreciate. They understand that fashion should be a fun, unique form of expression. Some of the shoe trends for the season include geometric lace details, color-blocking and grown-up fringe elements. The juxtaposition between the geometric lines with the soft, romantic quality of lace really appeals to me. For my Chelsea Paris Fall Collection, I was inspired by the streets of London and the chic edginess that you see while walking through the various parts of the city. I have a great open-toed suede and lace heeled bootie called the ODE that is available at Capretto for Fall. It incorporates these design elements. It's sexy but still elegant and sophisticated — it's definitely a versatile shoe with a lot of impact!"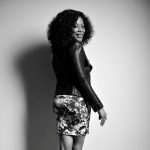 ABOUT THE AUTHOR
› Theresa Ebagua is a Nigerian-born London-based designer who founded Chelsea Paris. After success in technology, she followed her passion for design. She attended Ars Sutoria in Milan, and spent time learning alongside artisan shoemakers in Italian factories; ChelseaParis.com.