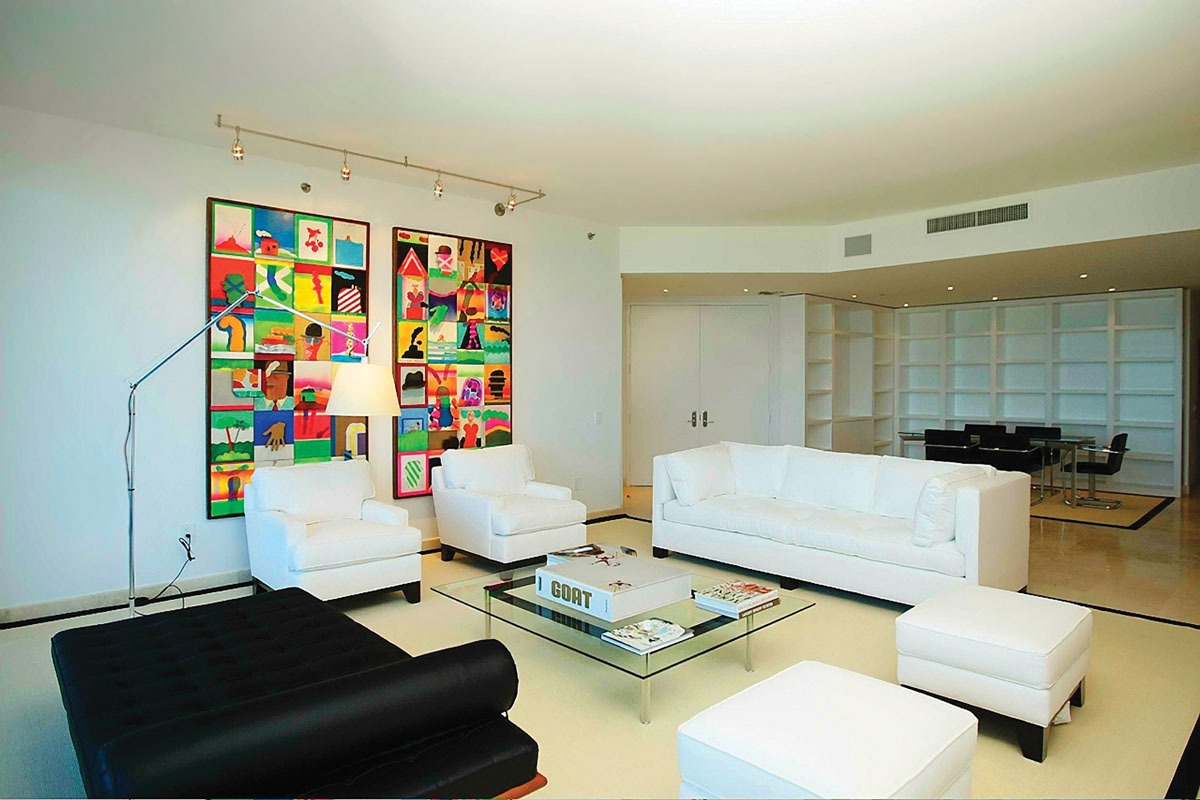 The furniture in this home is as masterful as the artwork. Among the signature pieces is a leather Barcelona Sofa in the living room and Brunos Tubular Chairs in the dining room, all built by Ludwig Mies van der Rohe, one of the pioneers of modern architecture. The basic furnishings are intentionally white to allow the more significant pieces to catch the eye.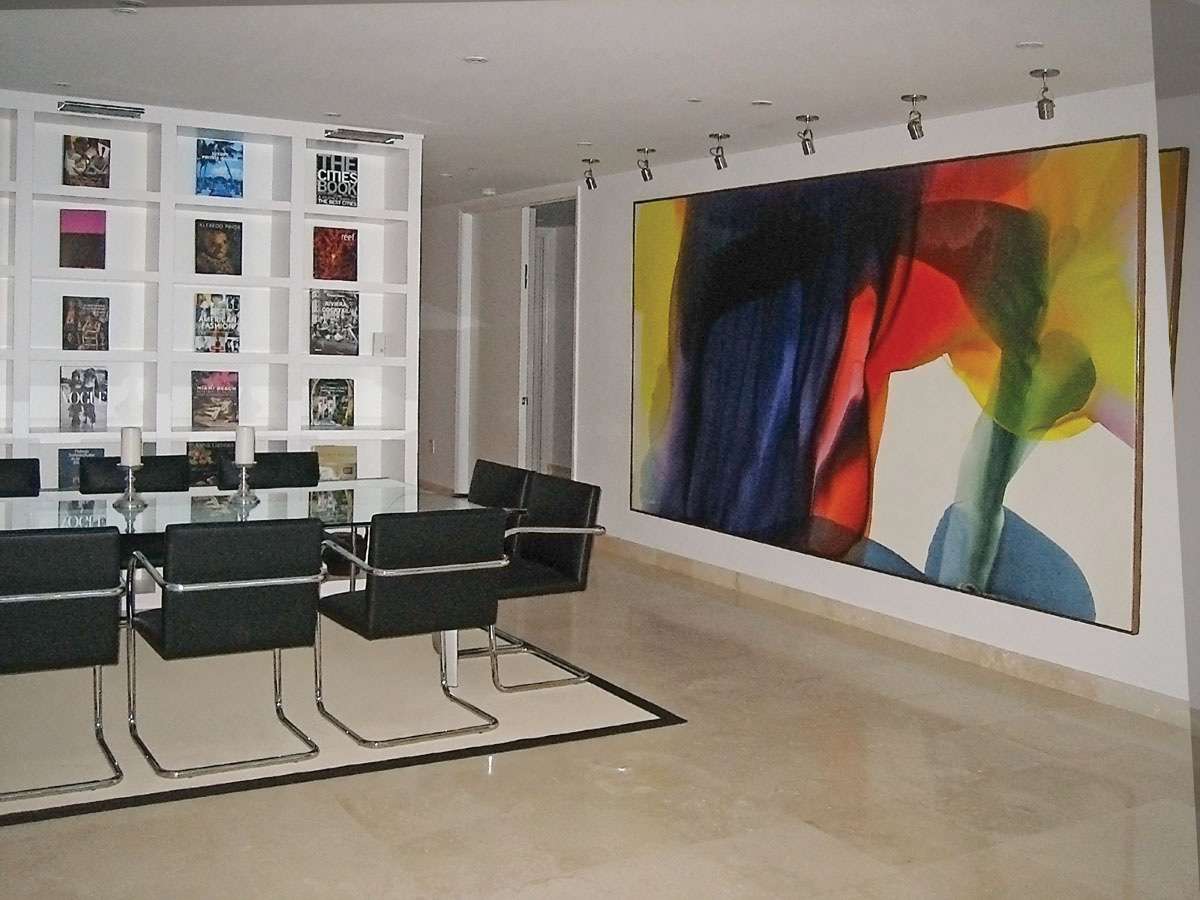 This dining area is not exempt of the artistic focus of this home, complete with modern library display and adjacent bar. Complementary art work includes masterpieces from renowned artists from around the world.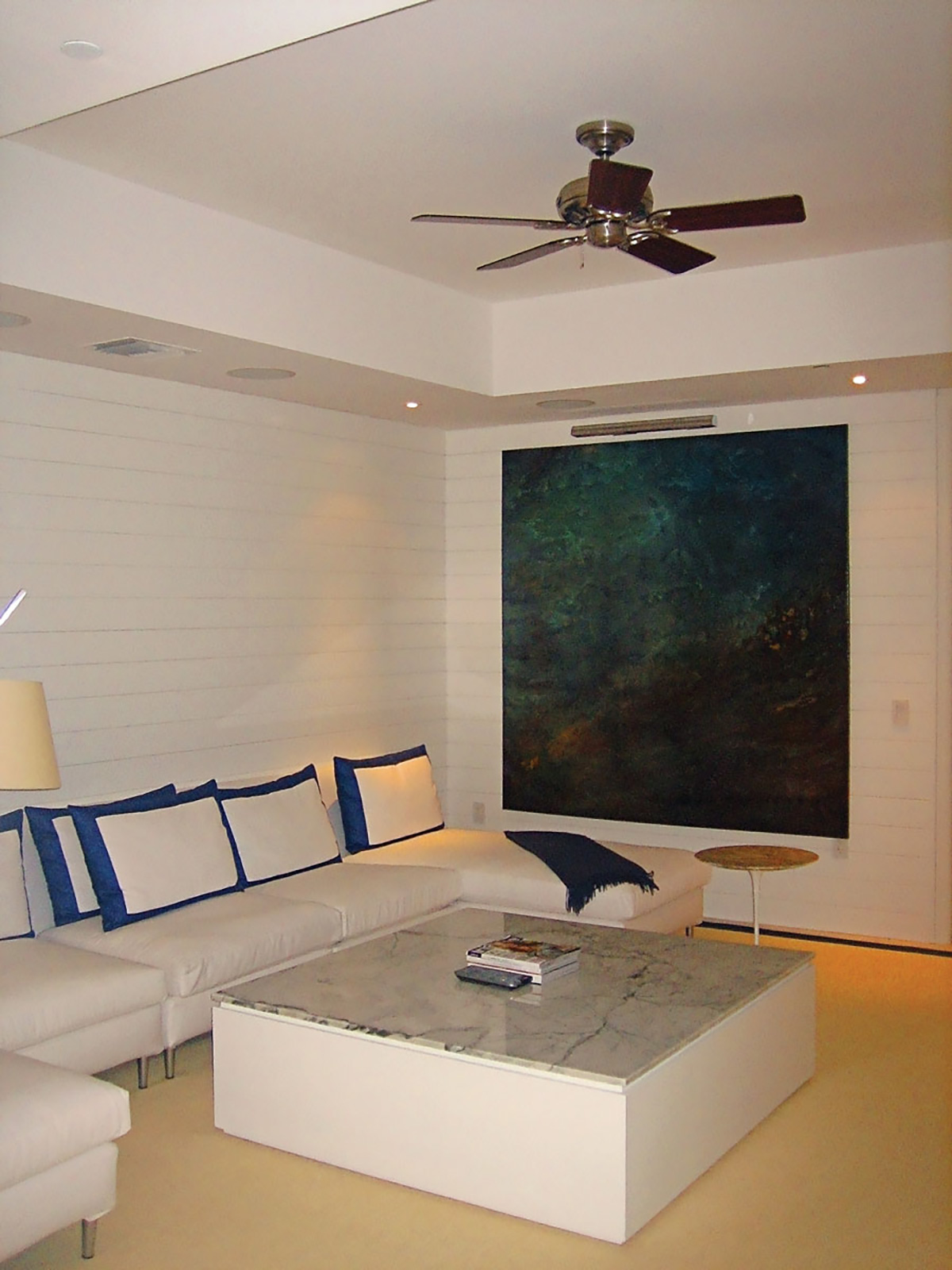 The TV room was designed with relaxed family time in mind and features a U-shaped sofa complemented by wood upholstered walls that make the room cozier and more inviting.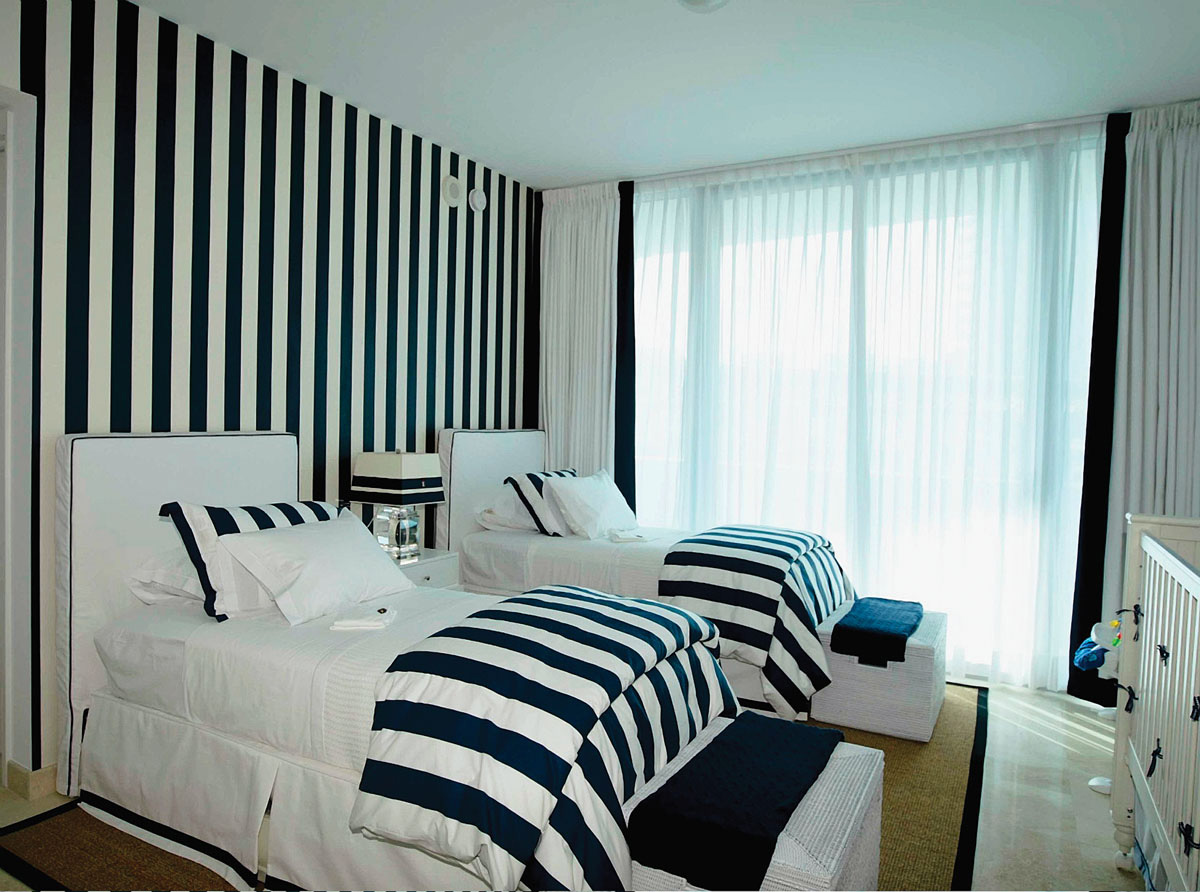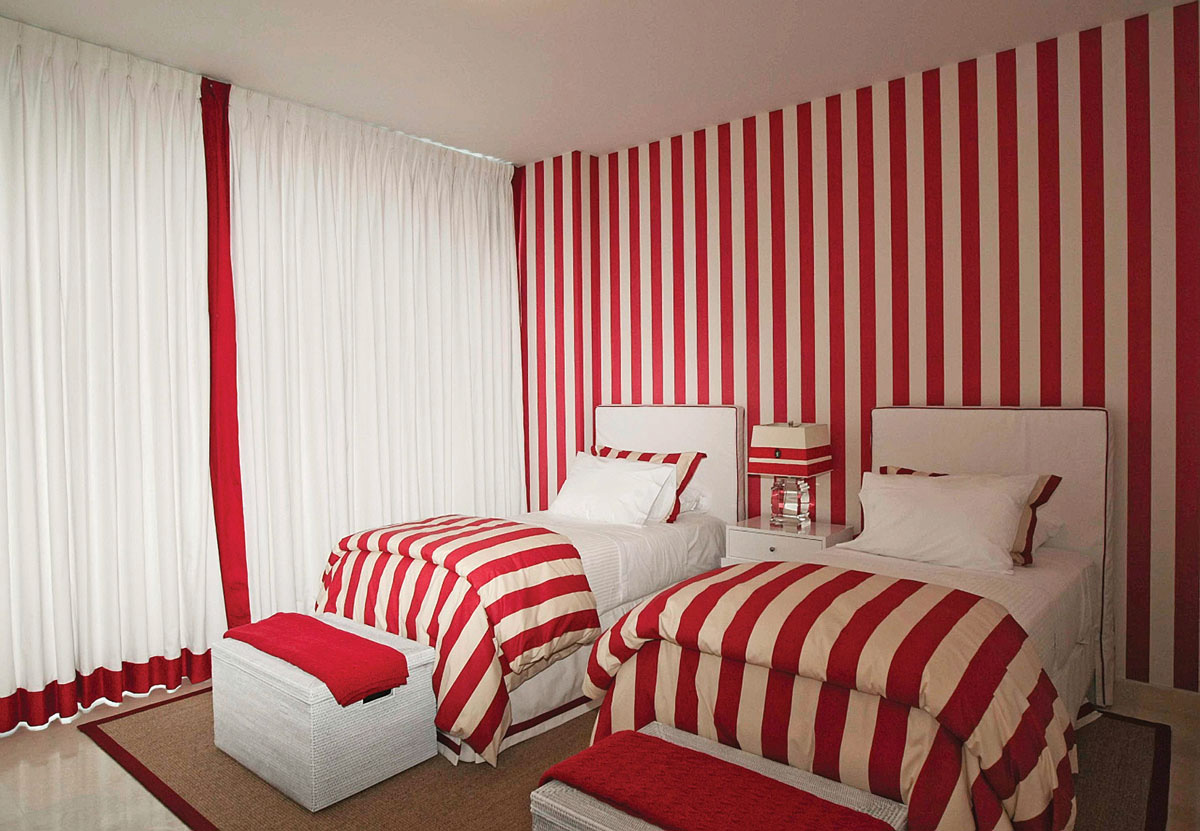 These two bedrooms feature a uniform ambiance that is at once inviting and geometric thanks to a two-toned color scheme.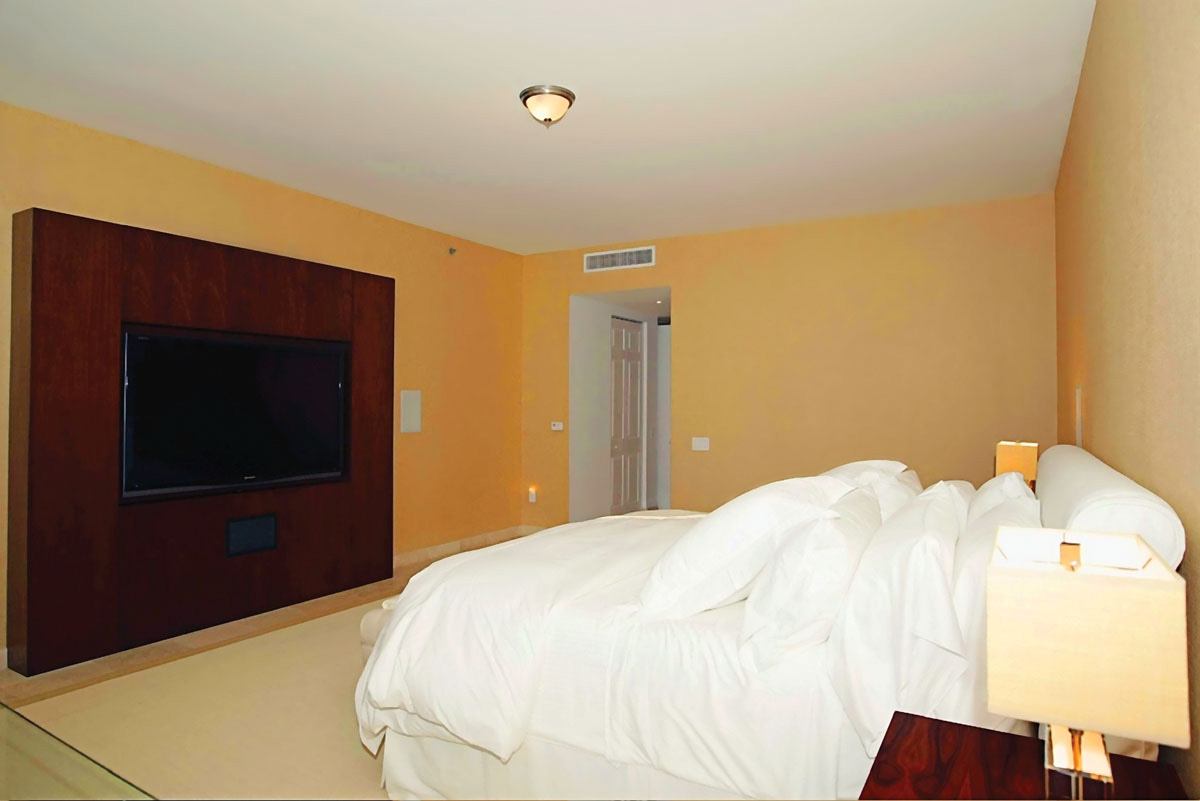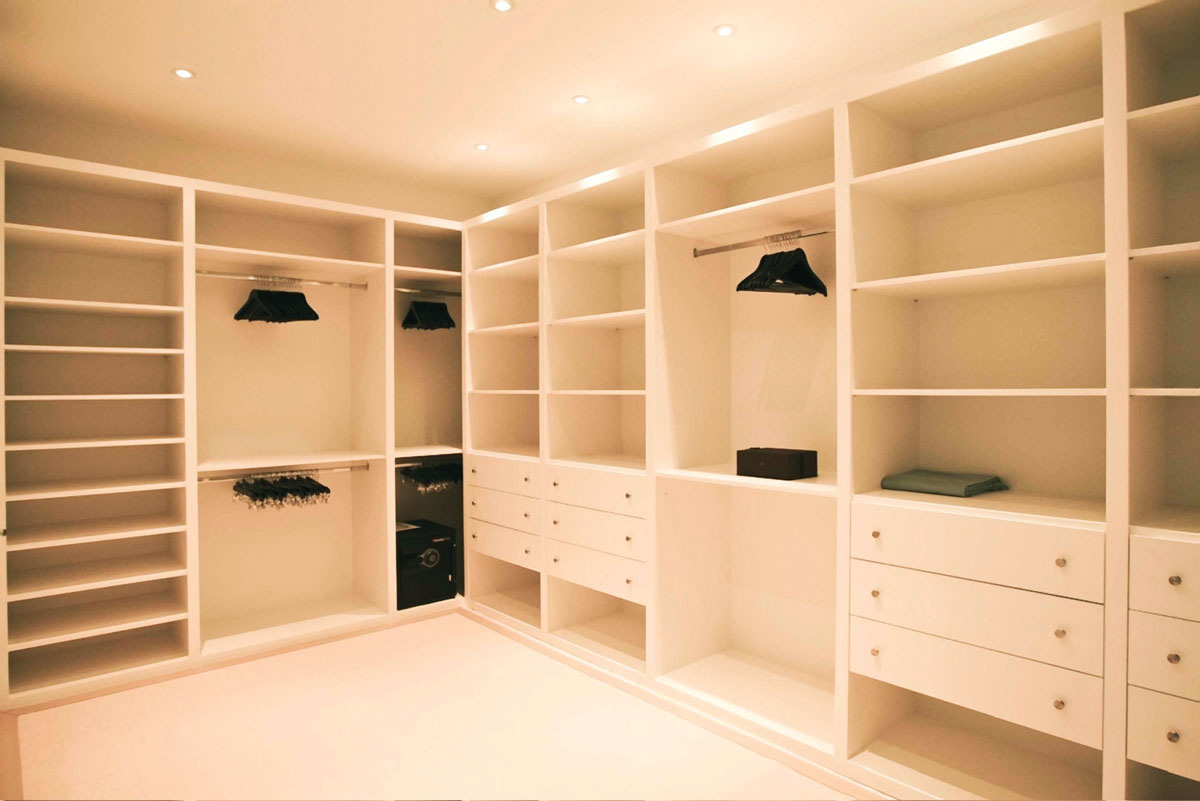 Ursula Barrantes-Tarafa and her team at Casa Grande Design Group have perfected the art of creating custom-made pieces that complement any space. From the living areas to more private areas like the master bedroom and closet, every detail of this home — from the exotic woods to the splashes of colors that draw the eye to the furnishings and décor, create a masterpiece of form and function.
For more information, contact:
Casa Grande Design Group
660 Crandon Blvd. Ste. #170
Key Biscayne, FL 33149
Ursula Barrantes-Tarafa
[email protected]
305.365.8838
CasaGrande-Group.com