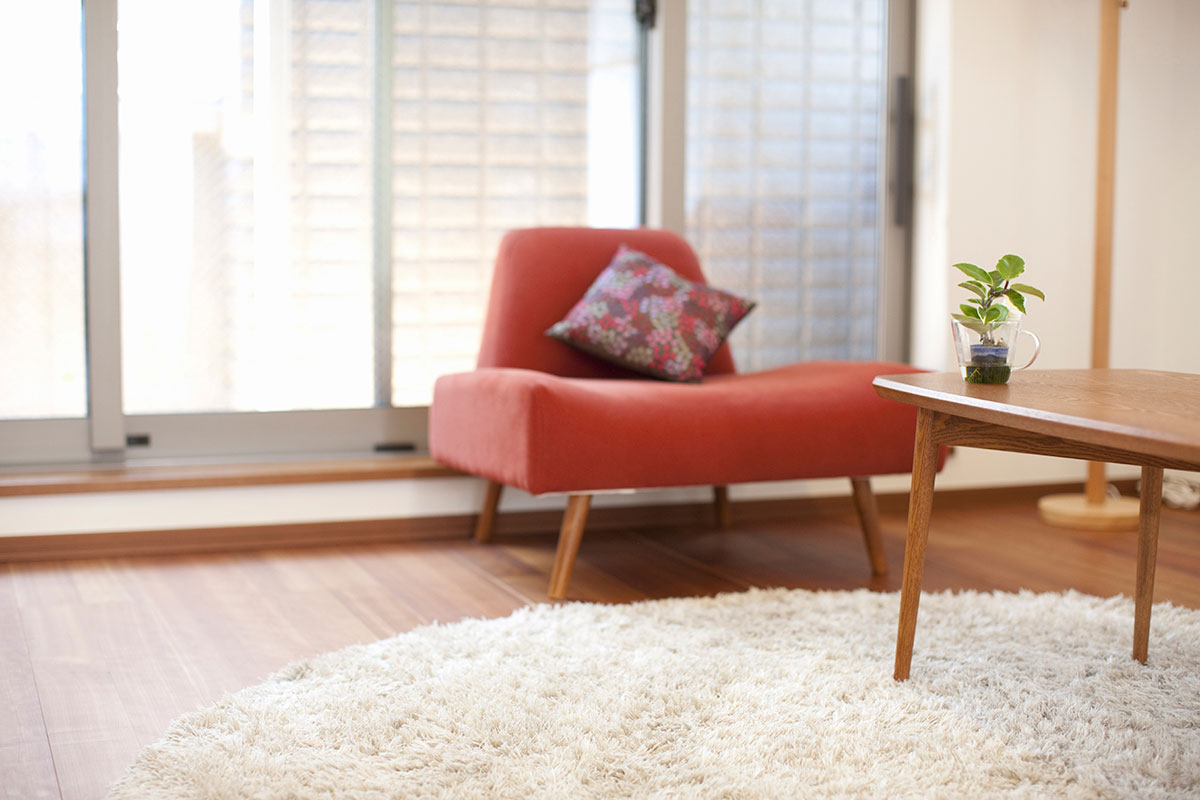 Ready to breathe some new life into your home? Whether you're planning to stay put or eager to move on to the next investment, the first thing you should do is think about the things that you enjoy most. Family? Travel? Photography? Nature? Art? The color blue? Use these things as your starting point for making your house a nice and organized reflection of your inner-most tastes. Once you've zeroed in on your preferences, it's time to try out your newly found vision room by room. Think about what the mission of that room is and ask yourself, "How do I want to feel in this space?" "How do I want my family and friends to experience this space?"
It all starts the second you walk in. The entrance to your home is one of the most important areas you have. It's the place that literally welcomes and bids you adieu every day. The space should be organized and efficient. It's nice to have a small table with a lamp and a catch-all tray for you to drop your keys and mail in. "Don't put so much in the entrance that it obstructs the path into your home" says Real Estate Broker Ginger Jochem of Slesnick & Jochem. "Less is more."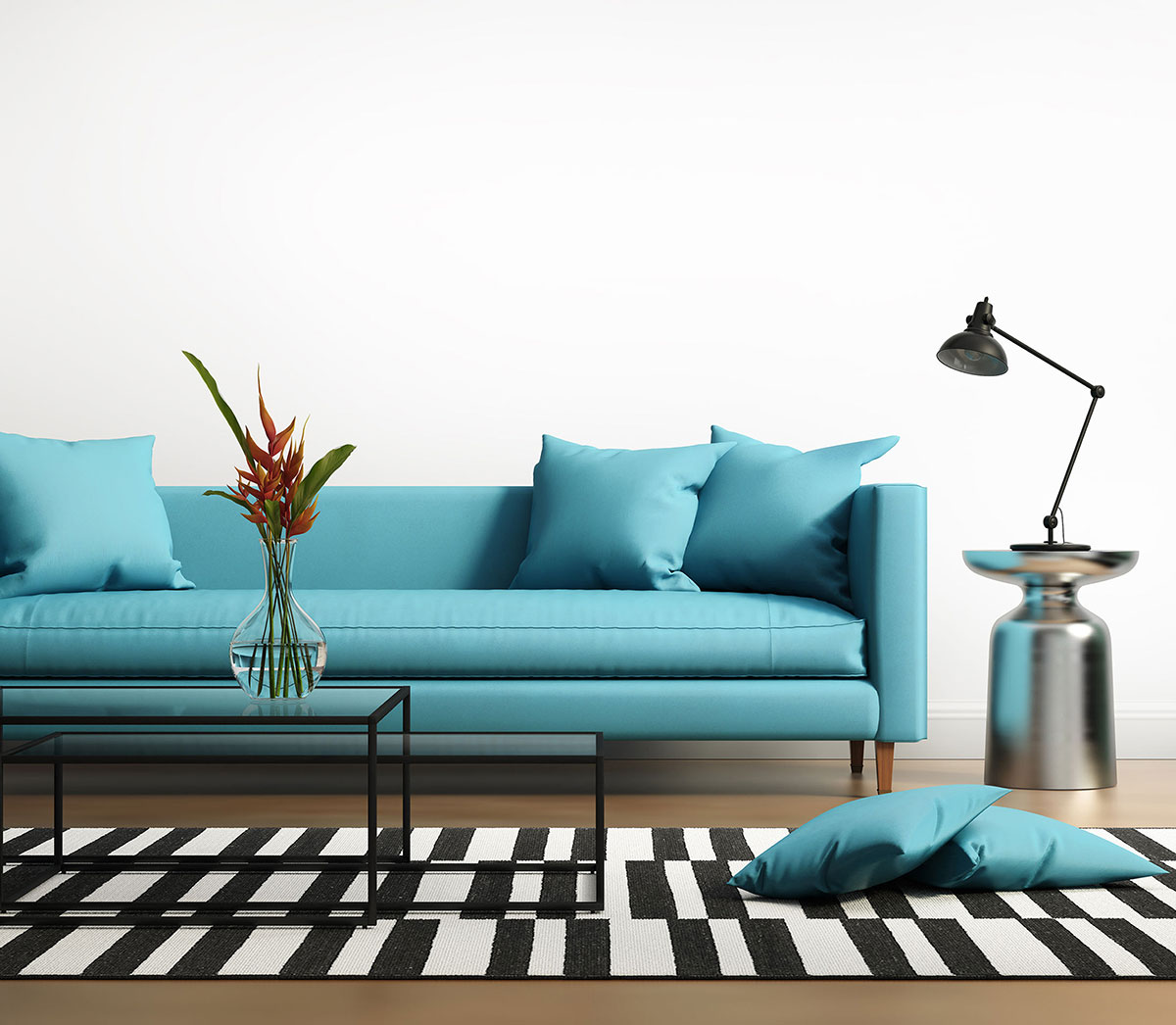 Once the welcome is nailed, the next room most people tackle is the living room. The name says it all. Your living room should be a comfortable space for you, your family and guests to enjoy. This means comfortable seating is a must, as well as interesting conversation-starter pieces on the walls, shelves or atop your coffeetable. If you're like me, you might enjoy having pictures of people that you love and with whom you have plenty of memories. Rather than cluttering your house with a mix-and-match assortment of frames, try getting a nice big digital frame to display hundreds of pictures in. Art Consultant Pia Sivori says she starts off by telling her clients that "art should make you happy and bring you harmony." It's always best to make large investment pieces, like your couch, a nice neutral, but things like accent pillows and rugs can swing from classic to trendy to flow with your ever-changing tastes. You may want to nix a TV in the living room and opt for a record player and a speaker with Bluetooth capacity so you can play music from your devices to sync with whatever mood you're trying to accomplish. The goal should usually be to encourage people to sit and talk, not to sit and watch in this space.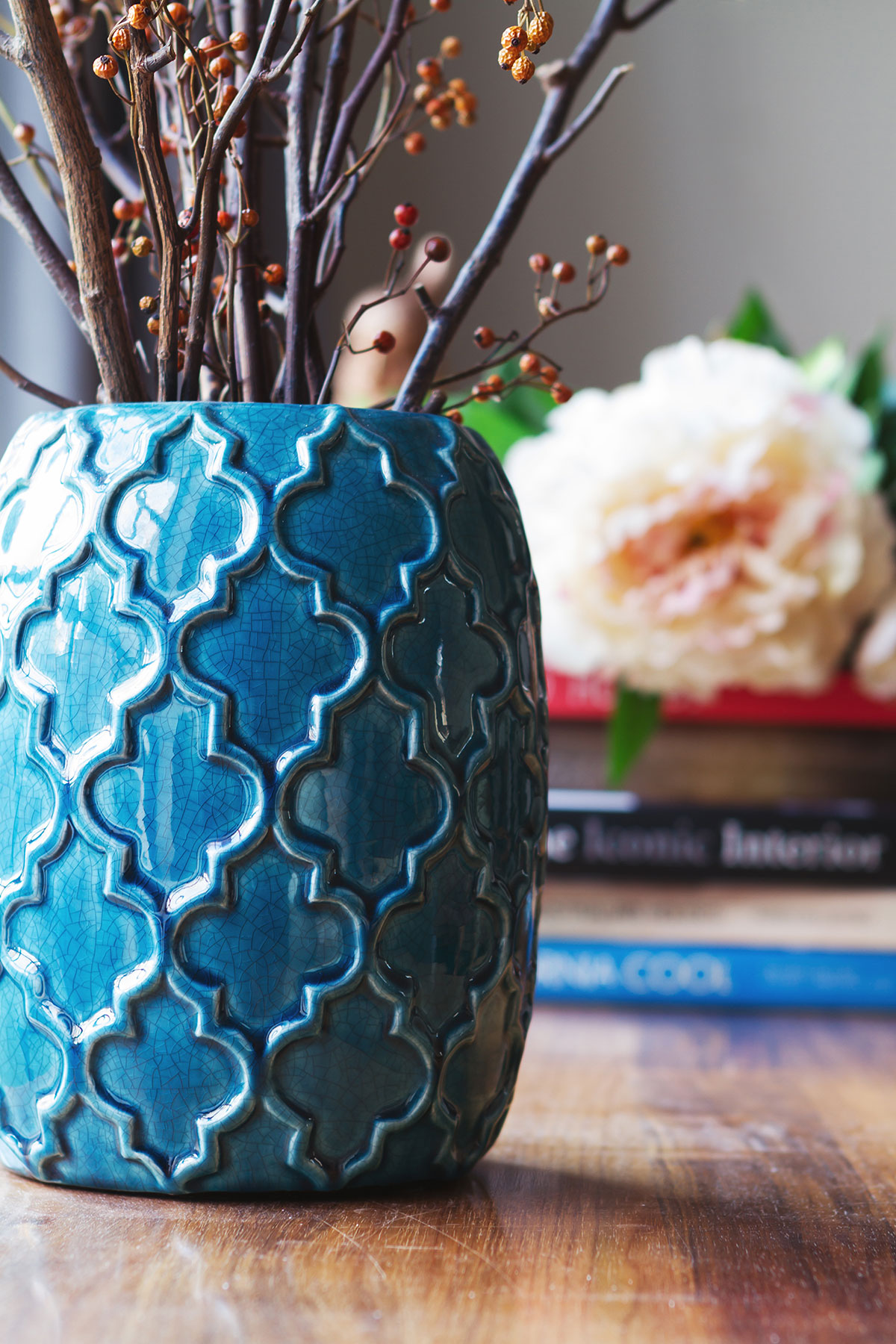 And what would a happy home be without snacks? Whether you're the next Gordon Ramsay or not, your kitchen has to be a safe space. You want it to be practical and easy to navigate. That's going to mean a cleared-off countertop that only has your "daily use" items on display. If you only turn on your Vitamix once a week, it doesn't have to live on top of your counter. The more counter space you free up, the easier it will be to clean up!
Once a feast has been whipped up, it's time to relocate to the dining room. This is probably the room you spend the least amount of time in. There are only 3 things you absolutely need in your dining room: a table, chairs and light. Naturally, artwork is a nice addition, and if you have space, a buffet is a nice piece to integrate because it's useful for self-serving meals. Nadine Rastelli, owner of Coral Gables-based Frolic & Feast, says when it comes to dining, presentation is everything. "Invest in a pretty set of dishes for entertaining," she says. "I love white porcelain because any food looks good on it!"
Even the most engaged houseguests will inevitably need to take a bathroom break. Whether you have 1, 2, 3 or 10+ baths, you should make sure that they are all stocked with fresh towels, clean sinks, soap scum-free showers and spotless toilets. Displaying fancy hand soaps is always a plus. Also, don't underestimate the power of color. "Consider painting the walls green," says Psychologist, Dr. Tania Paredes. "It's the color of peace and balance — think zen."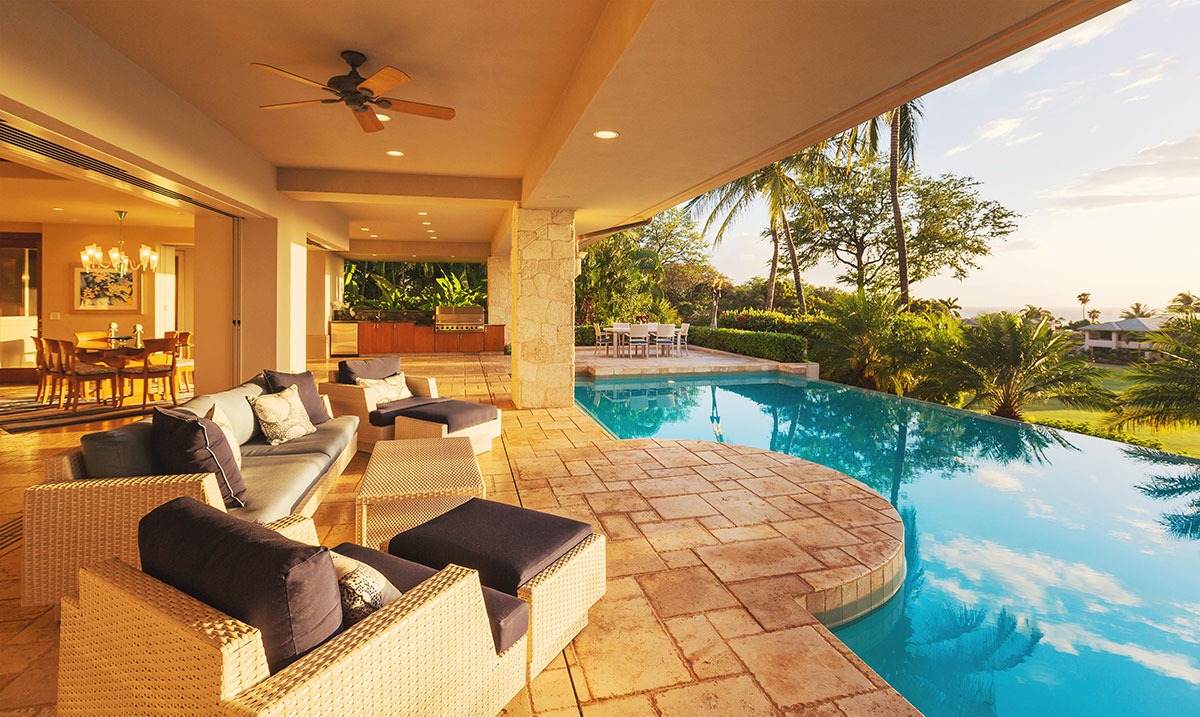 When it comes to comfort, peace and serenity, no room in your home should compete with the bedrooms. Besides tidying up clutter, the walls should be a nice neutral or soft color. The linens on your bed should also be that way. "The most appealing homes are clutter-free, with fresh paint," says Interior Designer Melissa Tolmach of 13th Floor Investments. "To accomplish this, create a palette of several neutrals and a couple of accents to work with — and stay true to it by balancing warmer and cooler tones." If it's a child's room, color is more acceptable, though all stuffed animals, knick-knacks and toys should always be stored in a toy chest or trunk after use.
Down here in The Sunshine State, many of us have something called a Florida Room. This is a space where you gather around the TV to watch movies or your favorite family sitcoms, play games and maybe even host a pizza party. The furniture in this room should be resistant to stains, have multiple purposes and be comfortable, durable and stylish. Keep to the idea of less is more — there's no need for a whole Toys "R" Us superstore in there. You're likely to have some high-end tech in this room, so make sure that you tuck away all cables and hide as many components as possible when guests are coming over. Nobody wants to trip over your fun.
If you take full advantage of your outdoor spaces, the same rules apply. Make sure to have contingency plans in place in case the weather changes while you're entertaining. Retractable oversized umbrellas, fans and water-resistant furniture are always a good idea. Soothing landscaping with pops of colorful all-season flowers like Hibiscus and Bougainvillea can also make a world of difference. Cover up dead, patchy areas of grass with mulch or pebbles and use vibrant pots to display smile-inducing plants. Having natural insect repellant, bug zappers, tiki torches and citronella candles handy is never a bad idea. Stock up and offer them to anyone who asks. It will change your outdoor living experience all year long.
In the end, whatever aesthetic and functional taste you lean toward, remember that your home should reflect who you are. Keep it simple and clean, and most importantly, clear away the clutter! It will help bring attention to the parts of your home that really matter.