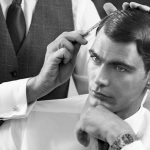 1. Your hairstyle is just as important as the clothes you choose to wear. Whether you don long, wavy locks or a sleek shaved head, make sure to keep up the look and own it. Of course, a stylish hat goes a long way to cover up any imperfections. Opt for fedoras and flatcaps, and avoid any type of cap with your favorite team's logo unless you're at a sporting event or park.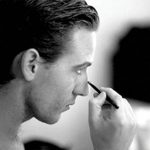 2. A WORD ABOUT MEN'S MAKEUP: Although there are tons of brands out there with ads that are as macho as the testosterone running through your body, it's never wise to bathe your face in foundation or heavy makeup that can cake or sweat off, no matter what the manufacturers tell you. A skin-tone appropriate concealer is fine if you've got a couple of blemishes (or bruises) to cover up. A regular skincare regime is also very important, as are frequent facials, if you can bring yourself to take a trip to the spa.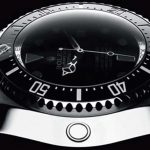 3. Some guyS ARE MORE FLASHY THAN OTHERS. But when it comes to jewelry less is always more. The one accessory every man should have regardless of age is a classic timepiece. Sure, we all have phones on us 24/7 that keep us conscious of every passing minute, but a men's watch is about more than watching the seconds tick. A ring is ok, too, as is a sophisticated bracelet or a necklace…just make sure you don't wear them all at once. The most important thing to remember when looking at different options is to stick to simple, classic styles that go with just about anything you're wearing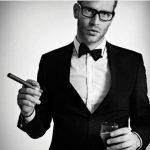 4. FIT, COLOR & STYLE are essential, so don't be afraid to drop a few extra bucks on something that really makes you look and feel your best.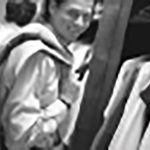 5. In termS OF THE COLORS YOU WEAR, there's really an entire science behind it. Olive/tan skin tones and blondes are usually complemented by earth tones and gold accents. Lighter skin tones should opt for silver details and more bold colors such as deep purple, dark blue, and velvet red.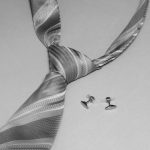 6. SincE WE ALL KNOW the devil's in the details, you have to pay special attention to an outfit's optional extras. Belts, ties, pocket squares, cufflinks, tie clips, sunglasses…even your phone…can help you get a much-needed injection of personality into your wardrobe. Luxe-looking money clips and modern business card holders can also take your style to new heights as you move-and-shake your way around town.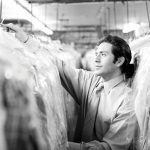 7. OncE YOUR WARDROBE IS COMPLETE, make sure to take your dress and work clothes to the drycleaners often. Smells and the wrinkles of wear linger, even if you don't notice them. After happy hour at a smoky bar or a fancy dinner at a steakhouse, you should put the outfit you wore into the dryclean bin as soon as you get home.