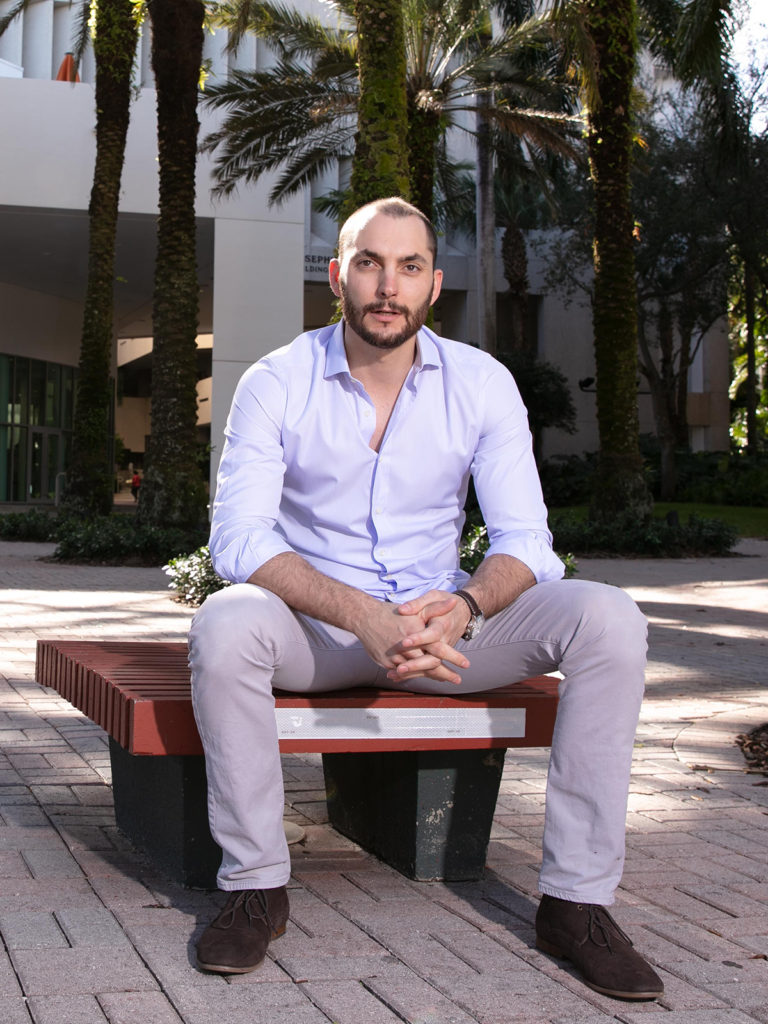 Andrei Stern
BBA 2014
As CFO and Partner at SuViche Hospitality Group, Andrei Stern wears many hats. "I'm involved in everything from accounting and HR to operations at the restaurant level," he says. He credits a large part of his success to his Accounting minor from Miami Herbert Business School. "I still very much rely on the financial modeling and Excel skills I acquired as part of my finance degree," he says. He enrolled as a sophomore in 2011 at the same time he and his brother began working on developing their first restaurant concept. "We viewed SuViche as a niche opportunity to create a concept that would be affordable, would create value and would offer consistency and unique flavors," he says. They had zero experience in the industry and worked twice as hard to make up for it. "It was a big challenge to manage school and work," he says. "Throughout college, I worked full-time in different roles at the restaurant including accounting/finance, server, cook, dishwasher and manager. All of this while being a full-time student at UM. Looking back, it was a lot of fun." Almost 10 years later, he and his brother have opened five SuViche restaurants, launched the Chifa Street @ Veza Sur food truck, acquired three Novecento restaurants and opened two additional Novecento locations. They also operate their different concepts at Hard Rock Stadium, Marlins Park, the Miami International Boat Show and the Miami Open.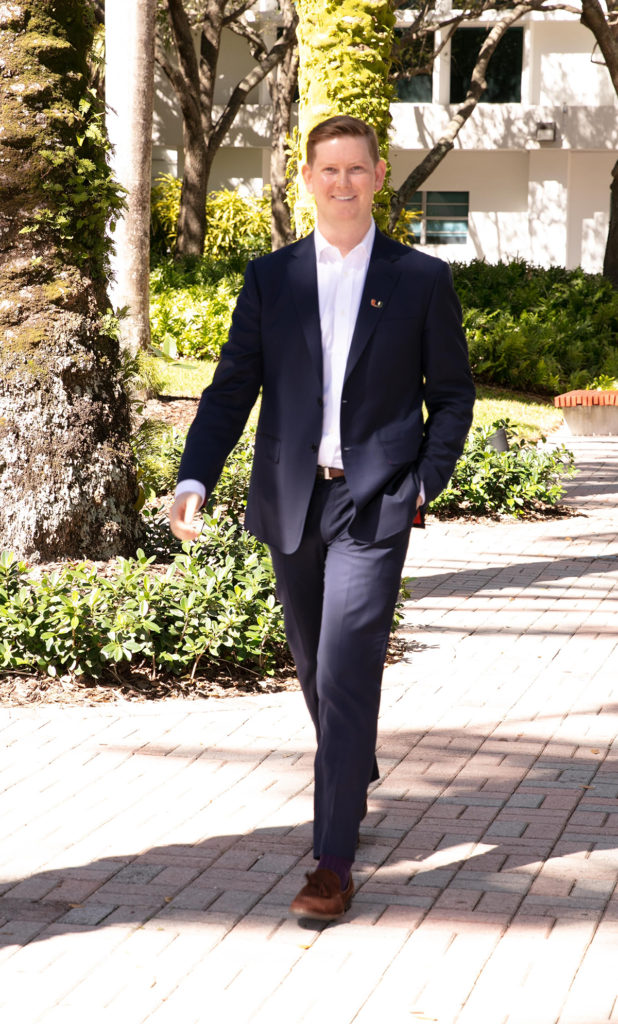 Palmer Withers
MBA Candidate 2021
"Miami Herbert Business School gives you the tools you need to take full advantage of today's multicultural and multinational workplace."
Palmer Withers has a strong international background that made Miami Herbert a perfect fit for him. Born in Atlanta, he speaks fluent Mandarin and spent several years working in China, culminating at the digitally focused marketing agency ASAP+. "We took the firm from a team of 6 into a company of 120, with offices in Shanghai, Sydney, Australia and London," he says. "During my time there, my business development team successfully won pitches for clients like Delta Air Lines, Converse, Zara, Norwegian Cruise Lines, Aston Martin and the Empire State Building Observatory." He was exposed to a variety of industries and the unique challenges they face entering and operating within the Chinese market. "This experience caused me to decide to make a pivot in my career away from the ad agency model to focus more on international management and operations," he says. After 5 years in China, he began searching for grad programs in the U.S. "I wanted to find a city and program as multicultural and international as my experience in Shanghai," he says. His previous team spoke 4 languages and came from 6 countries; this mix was something that he was hoping to maintain during his graduate studies. "This type of environment was exactly what I found at Miami Herbert Business School," he says. "I was also drawn to the curriculum itself. As someone who pursued their Bachelor's in Liberal Arts, it was reassuring to spend the first year of the program laying an academic foundation across a range of management, finance, accounting and strategic subjects."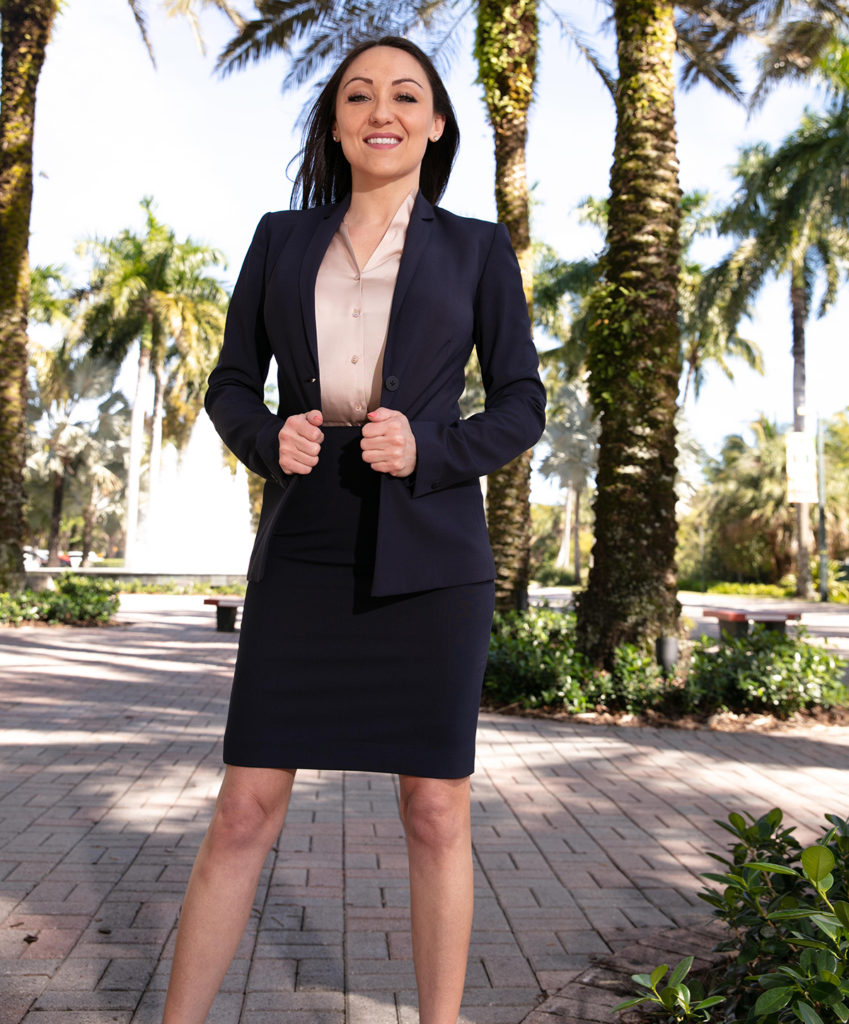 Natalya V. Kashirina
Global Executive MBA 2017
"The most rewarding aspect of my success has been the ability to serve as a role model for the women I've encountered along the way and to help others financially through the establishment of the Natalya V. Kashirina Scholarship Fund at Miami Herbert Business School for first-generation college graduates like myself."
As a little girl growing up in Siberia, Natalya V. Kashirina has always prided herself on her work ethic. "I have never been afraid of change, which I believe has helped me tremendously in the pursuit of any goal I've set out for myself," she says. "Change means growth, personally and professionally." Which is why after working as a Senior Analyst at Global Tower Partners, a privately held wireless infrastructure company where she met Dagan Kasavana, she and Dagan moved on to found Phoenix Tower International (PTI), one of the largest tower companies in the world with operations across 8 countries. "In 2016, with Dagan's encouragement, I decided that I was at the right juncture in my career to earn my MBA and further my leadership development and academic training," she says. "The Miami Herbert Global Executive MBA provided me with the benefit and experience of earning a world-class MBA without disrupting my career, while simultaneously providing immediate value to PTI." After completing her MBA, she took her career to the next level by accepting an offer from leading media broadcast company Culumus Media. "The 'Go-Getter' attitude has led to much success in my short career, but also has meant that I take nothing for granted in life," she says. "Being nominated as a 'Go-Getter' is incredibly rewarding as I feel like I have been 'Go-Getting' for my entire life. To be an inspiration for the next generation of graduates would be a way to give back some of the lessons I've learned along the way and help build the next generation of leaders."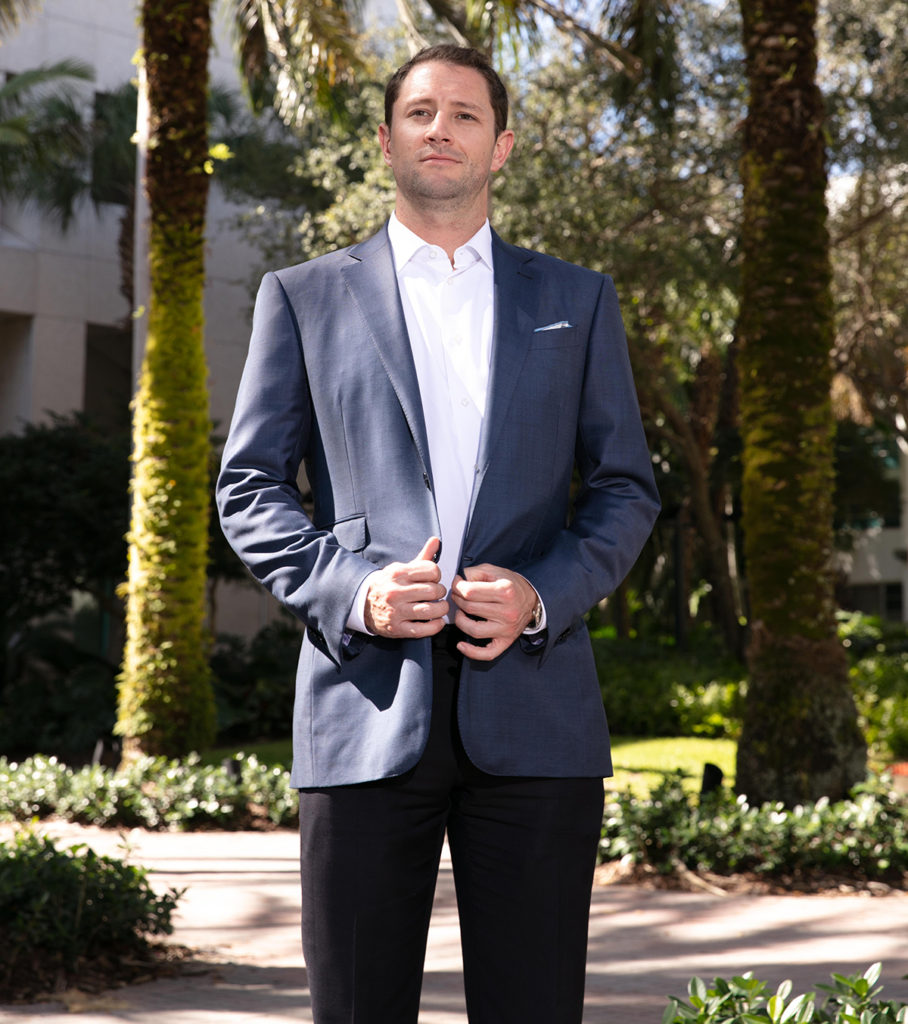 Danny Nugent
BBA 2008
"I chose the Herbert Business School because I was attracted to the City of Miami, the private university experience, the athletic programs and the alumni network for both social and professional reasons."
After winning the 2003 CA CIF State Football Championship with his teammates at Westlake High School in Westlake Village, CA, Danny Nugent had a life-altering experience. "I dislocated my shoulder, which sidelined me for most of the season during my senior year," he says. "It was in this moment that I recognized I needed to establish a new path away from football and enhance my focus on academics." That path led him to Miami Herbert Business School and a Bachelor's Degree in Business Management in 2008. He worked at MetLife, both during and after college, and has had several different sales roles throughout his 15-year career, including his current job as an Account Executive for MetLife's Regional & Small Business Solutions. "One career highlight that I'm most proud of is that I have qualified for MetLife's Leaders Conference, an elite group reserved for outstanding individuals who exemplify the highest standards of personal integrity, professionalism, customer service and achievement, in 2 separate businesses (Individual and Group), demonstrating sales success with different products, markets and customers," he says. "After graduating from Miami Herbert, MetLife hired me for a full-time position back in Southern California. Four years later, I actively looked for new opportunities in South Florida, demonstrating the value I place on being close to Miami Herbert." As he looks to take the next step in his career, he feels that his degree plays a significant role in giving him the necessary credibility to relate to other successful businesspeople. Having the ability to shake someone's hand and share his or her experience as a student and alumni at Miami Herbert is Nugent's foundation for building new, lasting relationships.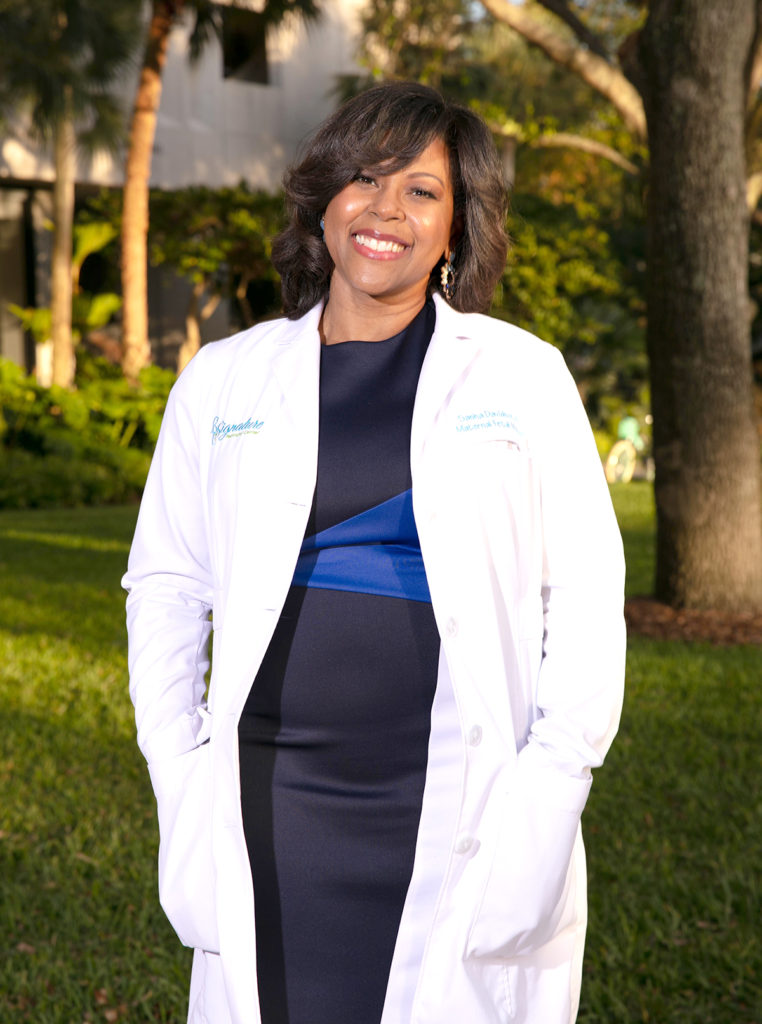 Sasha Davidson, M.D.
Health Executive MBA 2019
"I would recommend the Miami Herbert Business School to anyone looking to become a leader in their industry. Few programs can claim to have faculty members who are titans of industry, a cabinet member for President Clinton, Presidents and CEOs of leading health care organizations, etc."
A double Board Certified Obstetrician/Gynecologist & Maternal Fetal Medicine Specialist and alumni of the University of Miami, Sasha Davidson, M.D., knew the caliber of education she would receive at Miami Herbert Business School. "The Executive MBA in Health Management & Policy was highly rated, and I knew it would have a positive impact on my entrepreneurial endeavors," she says. "The courses offered were strategically organized to allow me to build on the knowledge gained from my previous work experiences. Each course would build on this foundation, allowing me to cultivate a knowledge base of business principles and policy awareness." In addition, the depth of the alumni network played a key role in her choosing the Miami Herbert Business School. "My classmates are like family and we call on each other when we need assistance or guidance with certain matters," she says. "For example, one of my classmates is the CEO of a local tertiary care hospital. I have called on him several times to assist me in coordination of care for certain patients requiring a higher degree of medical intervention." Dr. Davidson is currently the Chief Executive Officer & Medical Director of her solo perinatology practice in Fort Lauderdale, as well as the Chief Medical Officer of Eddy, a medical software startup. "As a business owner, I use the theories I learned to continuously improve daily processes, institute managerial accounting principles and apply HR management strategies to create the right culture for my employees," she says. "I'm thankful to be able to utilize my degree on a daily basis to manage my business and understand how the economics of health care and health policy changes impact the care I provide to women every day, and how I can continue to provide cost-effective and quality care."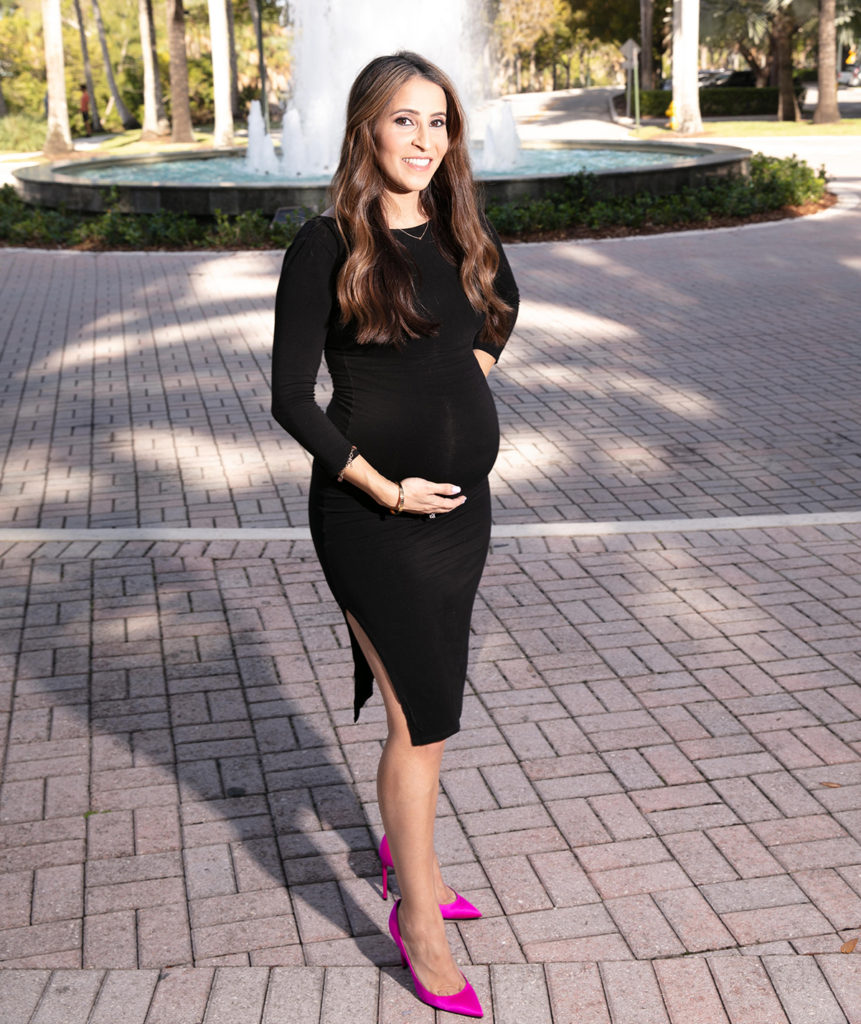 Jessica Hurwitch
BBA 2008 / MS Accounting 2009
"It's extremely important, whether it's through time commitment, mentoring, monetary contribution, or all of the above, that alumni stay connected to continue to support Miami Herbert and the next generation of Go-Getters."
When applying for colleges, South Florida native Jessica Hurwitch knew she wanted to stay in the state. So when she got accepted into Miami Herbert Business School and received a scholarship, it was a "no brainer" that she would become a 'Cane. "I cheered competitively from a young age and was fortunate to be able to continue that passion into my college years before trading in my pom-poms for my career," she says. After achieving her Bachelor's and Master's degrees, she joined Deloitte in 2009, where she met her husband. "We were blessed with our first little girl in mid-2018 and are expecting our second in early 2020," she says. In 2019, she became Financial Controller at Wynwood-based Fridababy, which sells innovative parenting and post-partum products. "While at Deloitte, I was presented with the opportunity to re-engage with the University's Spirit Program as a Cheer Coach and am currently rounding out my 7th season as a member of UM's coaching staff," she says. "Having a full-time job and a family is quite a full plate, but I bleed orange and green and could not be happier to be able to continue to support the University, its students and the Spirit Program through Athletics." What's more, every turn in her career has been sprinkled with alumni from the University. "Most of them were mentors in my career path and all of them were equally great success stories of the amazing talent that Miami Herbert produces," she says. Even her Maid of Honor was a fellow alumni.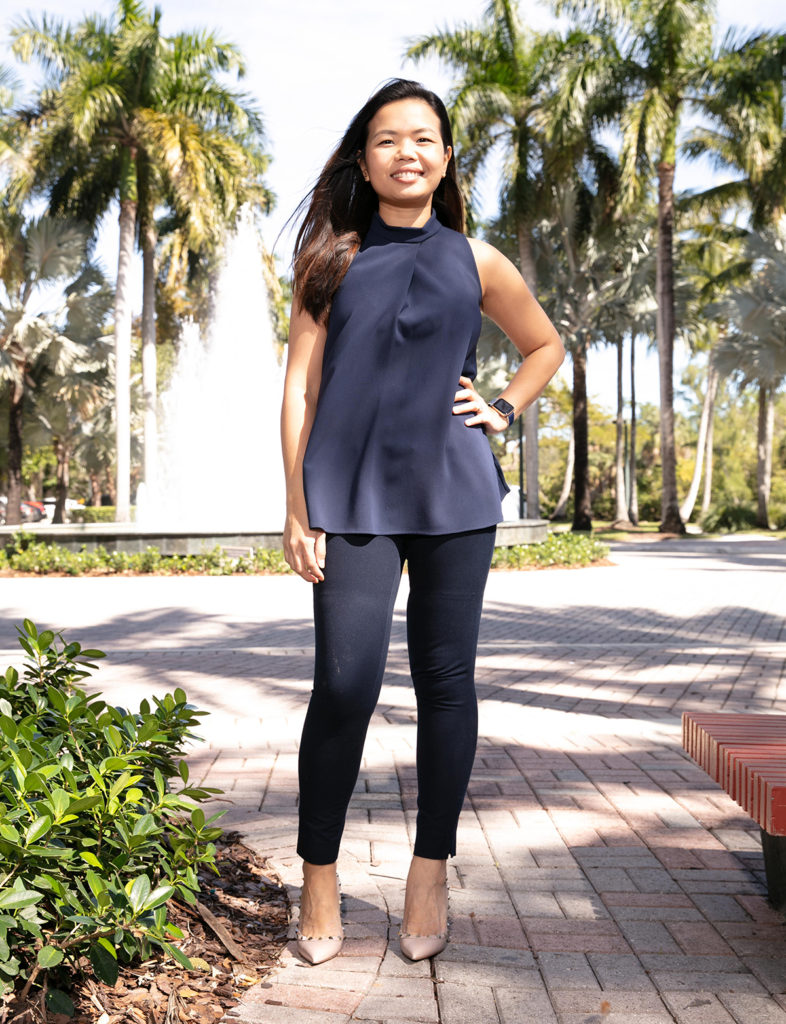 Renny Sie
MBA 2016
"Don't think twice. Miami Herbert Business School has programs that fit all kinds of needs. I was concerned with being 'too old' for a traditional MBA program. It turned out to be the best thing for me!"
Renny Sie believes that she wouldn't be where she is today without Miami Herbert Business School. Her MBA from Miami Herbert helped her land the opportunity to work at Goldman Sachs Investment Management Division early on in her career, and now she works in Private Equity. "I'm now the VP of Business Development & Investor Relations at Miami-based boutique private equity firm Boyne Capital," she says. "What that means is that I help business owners who seek liquidity and/or capital partners to grow their business, and most of the time, I'm also the go-to person for our investors." Born and raised in Jakarta, Indonesia, she received her DMA in Piano Performance at UM's Frost School of Music. "I met my husband at UM as well," she says. After graduating in 2013 and working for a year, she decided to go back to school and pursue an MBA. "It was challenging since I had no business background and no family support in the U.S., as both my husband and I are foreign and we had a toddler at that time," she says. "Miami Herbert Business School is not like any other place. The level of support that I received from faculty members, staff members and alumni relations was phenomenal." She had such a great experience that she still talks to most of her professors and friends. "We developed such a special bond, and to me that's priceless," she says. "It was more than a school where I received my degree from, it felt and still feels like home to me."