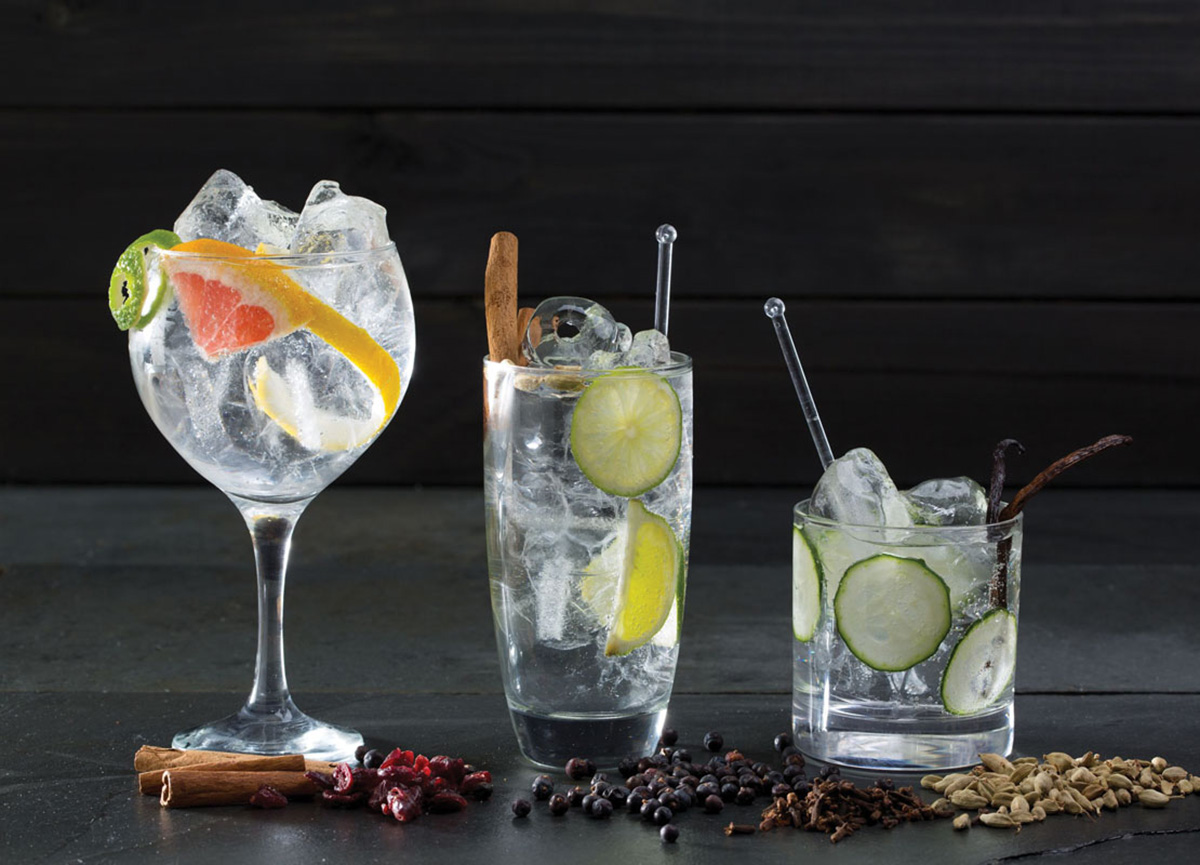 Celebrities can be poor role models. Snoop Dogg glorified smoking substances that are only legal in Colorado, while presumably driving with an open container in his autobiographical hip-hop anthem Gin & Juice. Of all the abominable antics claimed throughout the song, the worst is the admission to drinking bottom-shelf booze with OJ. At its best, it tastes like rinsing with lemonade after brushing your teeth. I can only attribute the poor choices of the Dogg Pound's top dog on his then-23-year-old palate, and the meager availability of quality spirits in his gang-controlled neighborhood.
Gin is an underappreciated and misrepresented elixir. Many who've tried it in cocktails that don't include tonic water, realize that it's actually the medicinal quinine in the mixer they hate and not the alcohol itself, which is essentially vodka enriched with juniper berries. Of course, the piney taste of juniper alone would be too assertive a flavor so spices, herbs and citrus zest are blended together to round it out. Currently, there are 3 main styles of readily available gin in the U.S., each with its own use:
London Dry Gin isn't necessarily produced in the Swinging City, but rather refers to a style that's unsweetened, with the exception of natural botanicals, of which the most dominant is juniper. Its cleaner, sharper profile makes it well-suited for gimlets, dirty martinis and negronis. Bombay Sapphire and Nolet's Silver are 2 shining standards.
New Western Gin, popularized by up-and-coming small-batch distilleries, is no longer forced to follow the rules. This style is less identifiable than its Old World cousin because distillers put everything from Bulgarian rose petals to Thai lemongrass in their blends. Hendrick's bright nose and refreshing flavor is the staple of cucumber martinis everywhere, and Tanqueray Rangpur can chase away malaria, scurvy and all your woes when mixed with tonic water.
Sloe Gin is a liqueur used in cooking and cocktails that can be easily substituted in recipes that call for crème de cassis or blackberry schnapps. Hiram Walker and Leroux make fine examples, but the best beverages demand Plymouth, which uses the traditional method of steeping the berries of the blackthorn shrub and demerara sugar in neutral grain spirits. Sloe Gin Fizzes, Royales and Bitter Christina cocktails would be impossible without this viscous, semisweet treat.
If you're feeling adventurous, Khong River House in Miami Beach offers gin flights grouped together by region. And it sure doesn't hurt that their kitchen boasts a James Beard Award nomination and that the bartenders know how to make mean gin concoctions. Close by, if you're at Vintage Liquors in Midtown, a bottle of Old Raj saffron-infused gin will make a stellar addition to any collection. It's no sin to love gin and maybe now when your billionaire homey Dr. Dre comes through with a gang of Tanqueray, you might just welcome him with open arms.