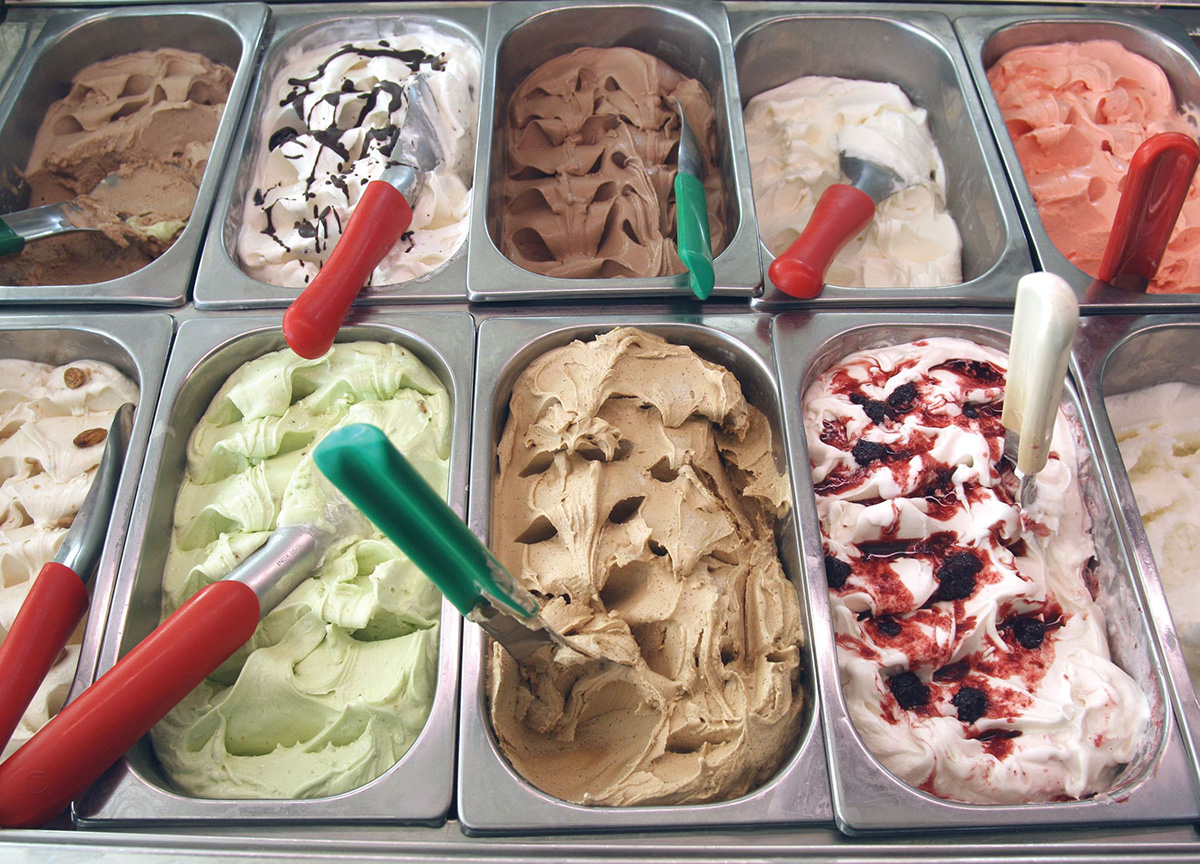 Azucar Ice Cream Company and every denizen of Miami-Dade County owes a huge debt of gratitude to Penn State University. Without guidance from the world-renowned Berkey Creamery, Suzy Battle would have never perfected the cardiologist recommended (in moderation) Avocado, chef-inspired Lemon-Basil and bartender-approved Sangria flavors. She inherited her passion from her granny who made ice creams and sorbets on a daily basis using only premium ingredients and a strong work ethic. Battle took note and sources the majority of Azucar's produce locally and works tirelessly to give her products the literal taste and texture of the city; 1503 SW 8th St.; 305.381.0369; AzucarIceCream.com.
Fruits & Fruits earned its healthy reputation for squeezing juices and blending protein-packed smoothies, but there's a little something for those who have earned a cheat day, too. If the benignly named Colombian Fruit Salad is anything like Sofia Vergara's character on Modern Family, then Colombian-izing anything means to take it to its most extreme limits. This exceptionally edible version of fruit cocktail combines fresh-cut fruit that's never frozen or packed in syrup, endless scoops of gelato and ANY topping your devious mind can come up with. The staff has a high tolerance for crazy, so if your sweet tooth isn't satisfied, pour on rich condensed milk. Throat feeling a little scratchy? It probably needs an exaggerated dollop of honey to carve caramel-like ribbons through your creamy concoction. More into savory than sugary? Requesting a handful of shredded cheese will fix that problem; 13838 SW 56th St.; ColombianFruitSalad.com.
Paletería La Michoacana makes their all-natural Mexican-style popsicles from 75% fruit, 25% juice and a pinch of seasoning. That may not impress everyone, but read the list of ingredients on commercially made packages of popsicles and you'll sound out so many words you'll think you were competing in a chemistry spelling bee…propylene glycol monoesters, anyone? Crossing the threshold from the street to the entrance is akin to jumping through a portal to Monterrey and the voyage doesn't stop there. Try their range of unfamiliar yet unforgettable flavors like Tequila-Lime, Cucumber-Chili and Rompope (rum-custard). There's also the hard-on-the-imagination but exquisitely soft-on-the-palette, Nopal Cactus. Bring cash, but not too much, as ordering all the aforementioned desserts barely warrants the attention of a $10 bill; 1058 SW 1 St.; YTuPaleta.com.
Tasting any of these great treats might make you so happy you'll break into song and dance. In this case, Modern English's new wave hit Melt With You would be especially appropriate. But you gotta try it for yourself. It's almost guaranteed you won't end your adventure anything but satiated.