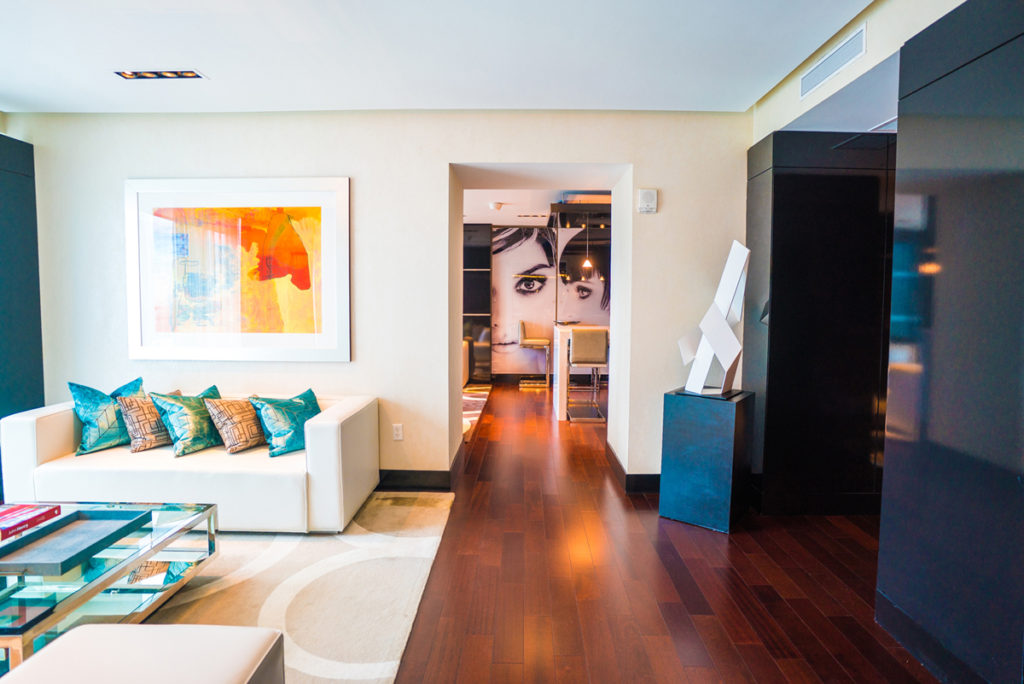 Ultimate Inclusivity
Hotel Beaux Arts Miami's Luxury Bubble Package affords the exclusivity of the entire 44-room boutique hotel, providing groups with a truly extraordinary ultra-luxury environment to conduct their business. It revolutionizes how niche groups can experience all the splendor of the city within current guidelines and protocols. Thru Dec. 31; HotelBeauxArtsMiami.com.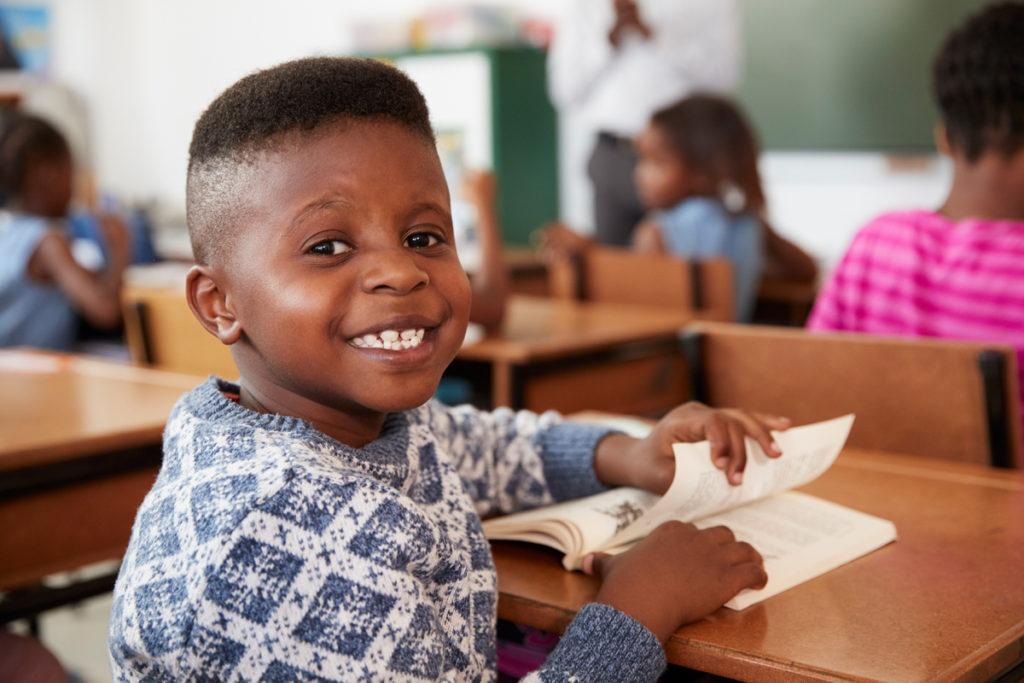 Gala Generosity
Gala season is back in full swing as Branches celebrates its 18th Annual Black Tie & Blue Jeans "Reimagined" Virtual Gala & Online Auction on Apr. 29. The signature event supports programs that provide life-changing opportunities for families and children to break the cycle of generational poverty. All Gala sponsorships and donations will be matched $1 for $1 thanks to a generous Matching Grant provided by Trish & Dan Bell; BranchesFL.org/Gala.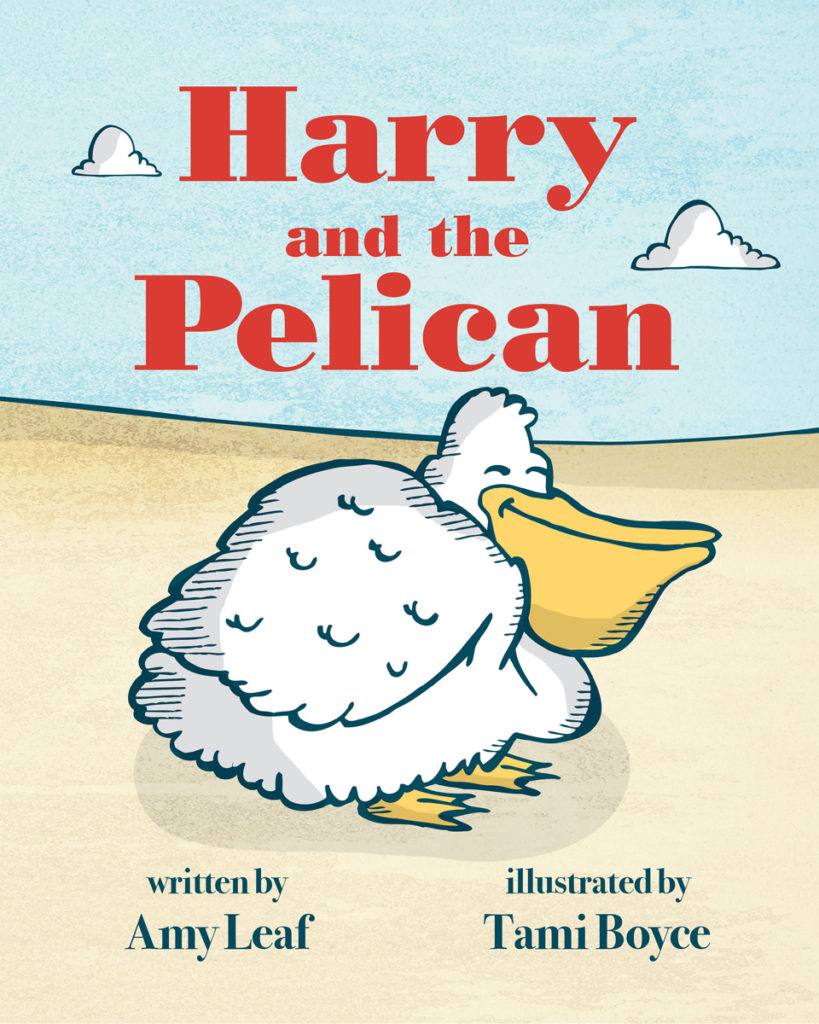 Guiding Lighthouse
Local author and Key Biscayne resident Amy Leaf's new book Harry and the Pelican is a beautifully illustrated story about a little boy's perseverance to make it to a lighthouse. Inspired by Leaf's own walks with her grandfather growing up, the story captures the idea of finding joy and inspiration in the little things. Also available as a coloring book; Amazon.com.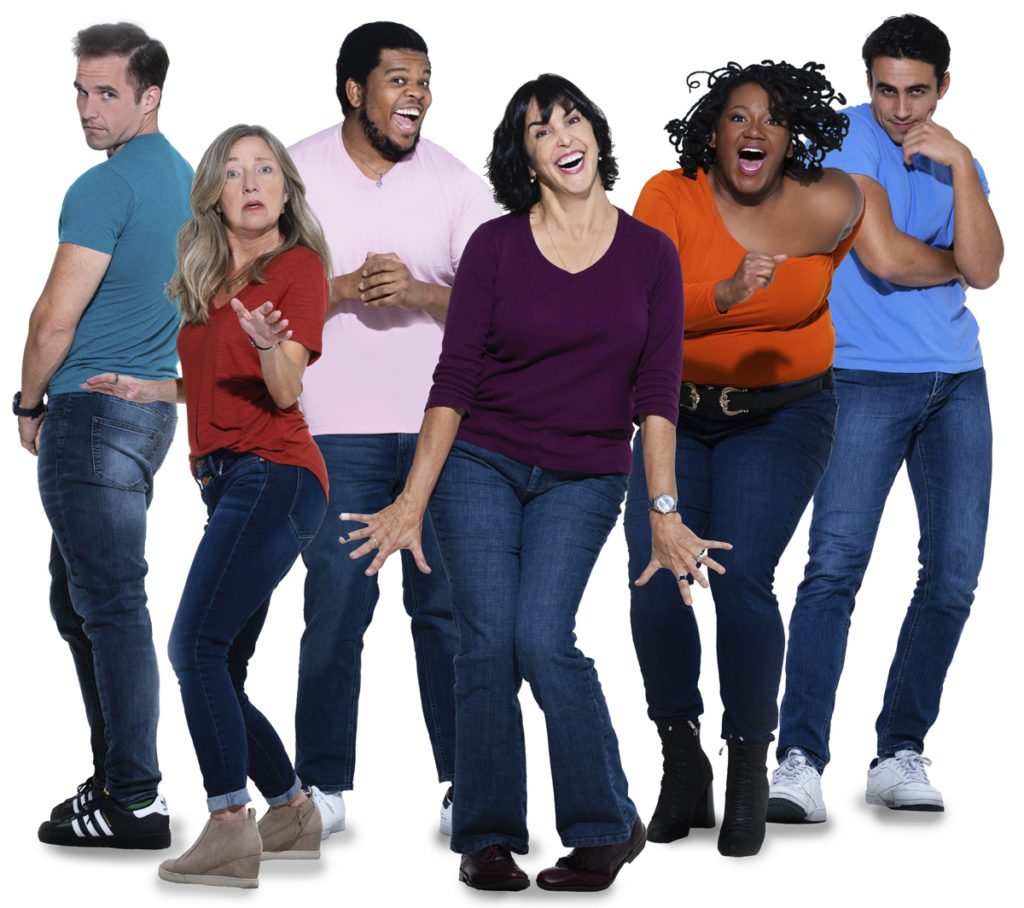 Laugh Riot
Six of South Florida's funniest performers — Clay Cartland, Jeni Hacker, Fergie L. Philippe, Elena Maria Garcia, Daryl Patrice and Gabriell Salgado — bring a taste of live comedy back to the Arsht Center through various games and stories. Zoetic Schmoetic is a fun, fast-paced 80-minute performance of high-energy improv comedy in an evening of brave, contemporary and Miami-based humor; Apr. 24; ArshtCenter.org. — Photo by Chris Headshots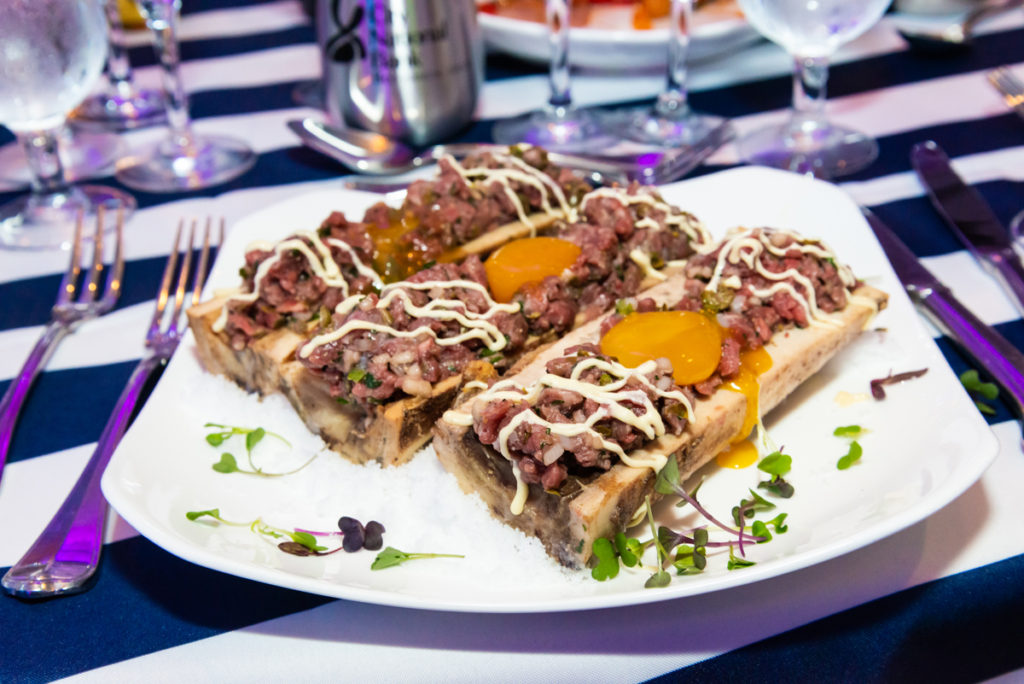 Brunch Bonanza
A refreshing twist on the 2021 Farm To Fork Brunch for VeritageMiami, curated by James Beard Award-Winning Chef Michael Schwartz, Chef Justin Flit and Chef Niven Patel, has it taking place at both Coral Gables Country Club and via livestream for virtual guests joining with their interactive food & beverage kits. Also included is a live auction; Apr. 11; VeritageMiami.com.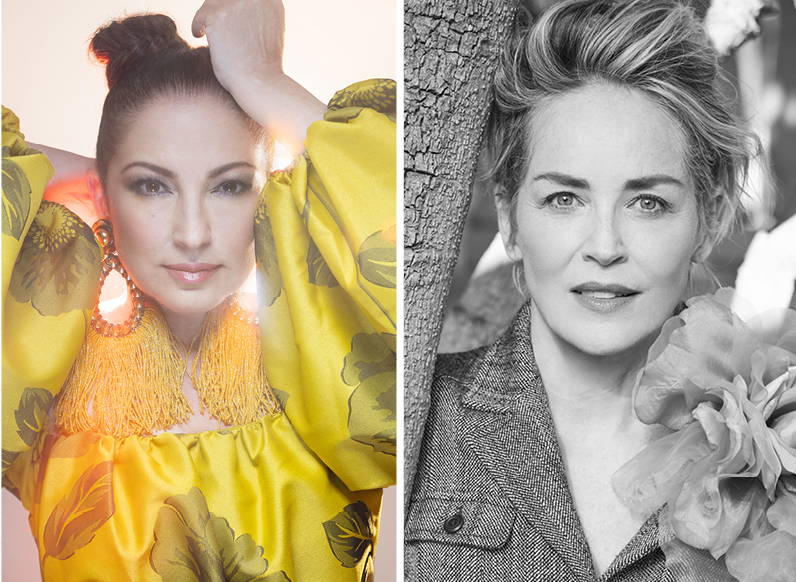 Candid & Intimate
Miami's Gloria Estefan sits down with Sharon Stone to delve into the actress' dramatic personal story: A journey of once-global fame to healing, love, purpose and her comeback from a massive stroke. In an industry that doesn't accept failure, these women have the courage to speak up; Apr. 1; ArshtCenter.org. — Sharon Stone photo by Michael Muller; Gloria Estefan photo courtesy of Artist Management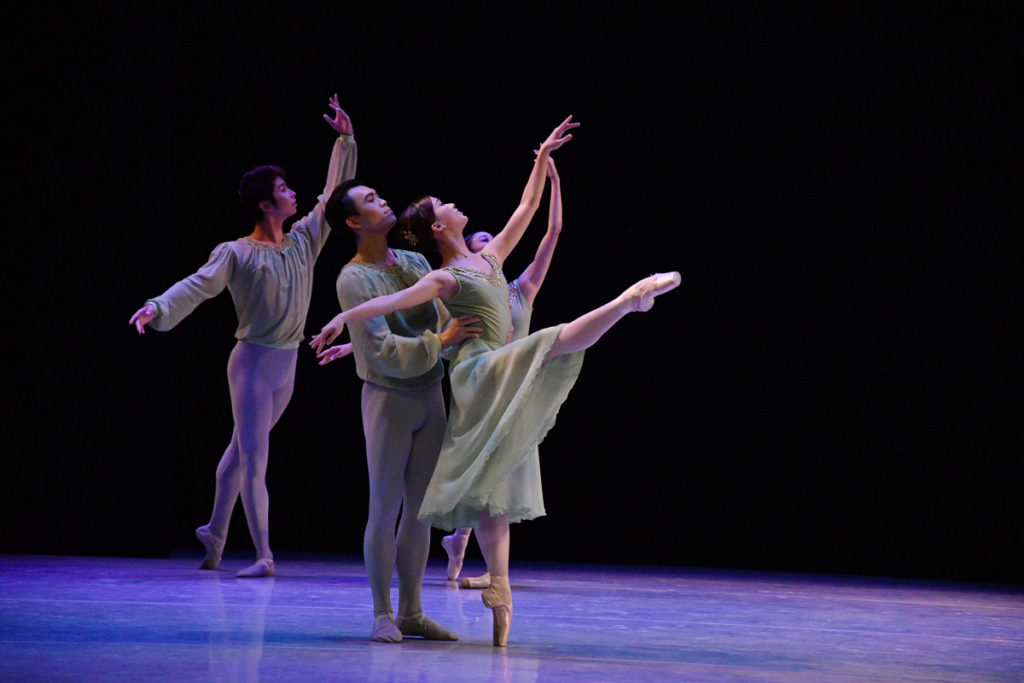 Audience Pleaser
The highly anticipated Arts Ballet Theatre of Florida Spring Gala features a repertoire that only the highest-caliber dancers can perform. Excerpts of La Bayadere with the scene of the shades never before presented in Miami and other renowned classical Pas de Deux and neo-classical pieces highlight the performances; Apr. 17-18 & Apr. 24-25; ArtsBalletTheatre.org. — Photo courtesy of @PatriciasPhotography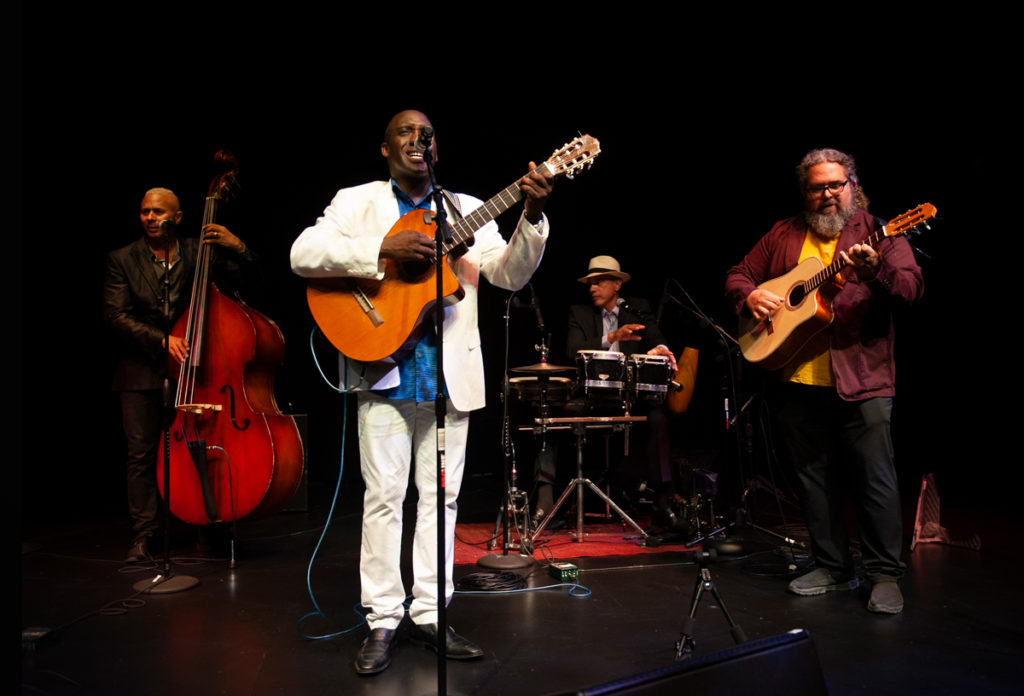 Social Club Sound
Named after your favorite caffeinated pick-me-up and voted "Best Latin Act 2019" by Miami New Times, legendary music group Cortadito offers a melodic mesh of Son Montuno, Guaracha, Nengon and Bolero-Son that will transport you to a time when Trio Matamoros and Ignacio Piniero ruled the Cuban music world; Apr. 9. ArshtCenter.org.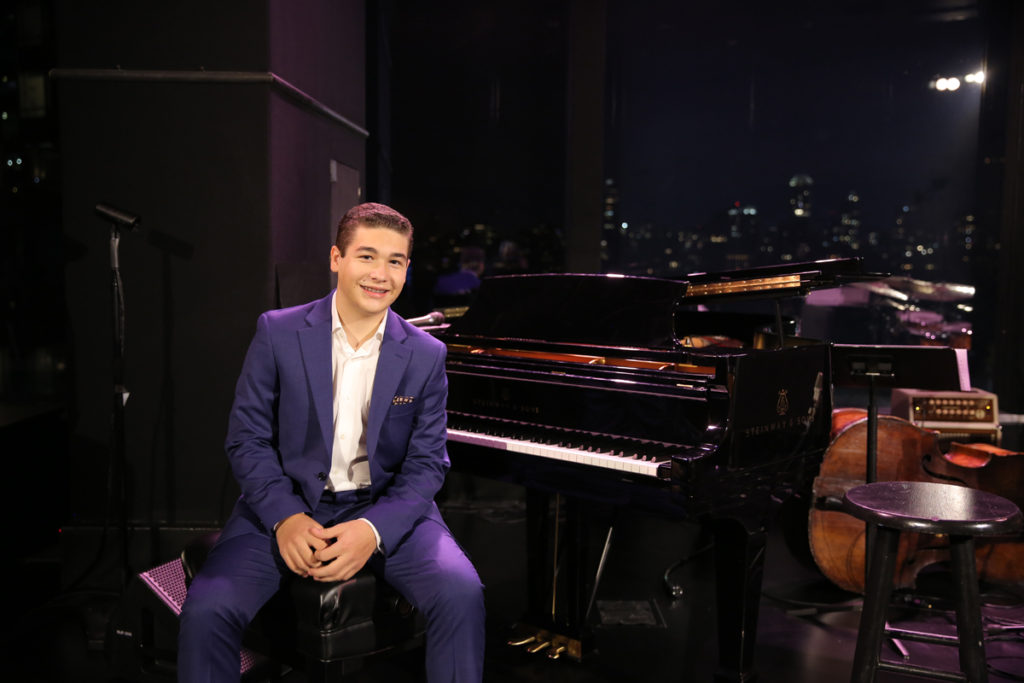 Sensitive Interpretation
Now 15 years old, Miami-based Jazz Pianist Brandon Goldberg has been playing piano and making music since he was 3. He brings magic to each performance with "ample dexterity and wise-beyond-his-years sound." The Brandon Goldberg Trio performs pieces from his debut album Let's Play! and more; Apr. 16; BrandonGoldbergPiano.com.
— Photo by John Abbott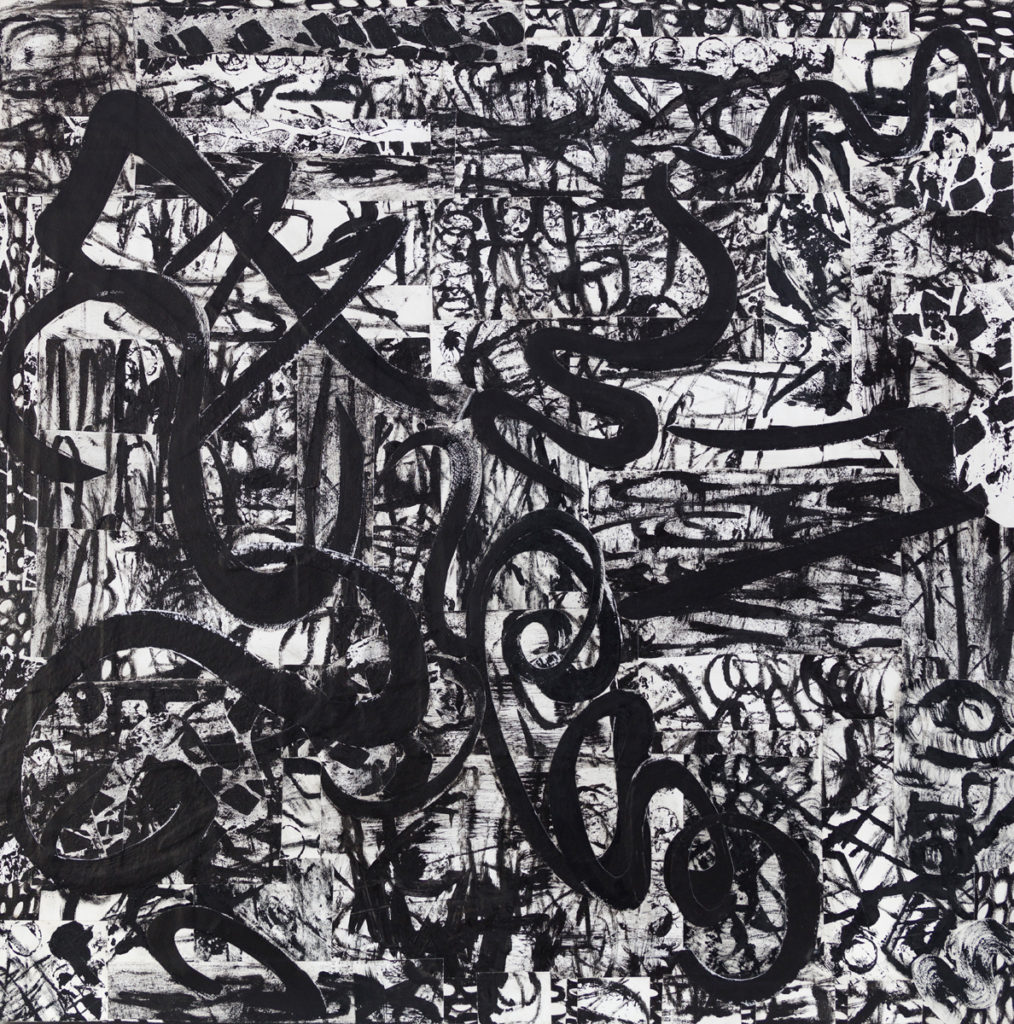 Emerging Vision
The Observance at ICA Miami surveys Chakaia Booker's signature form — monumental works made of rubber — while showcasing her innovations across many mediums. It's an expansive range of sculptures, including totemic and anthropomorphic assemblages fabricated from cast-off tires as symbolism of the automobile in American culture; Apr. 22-Oct. 31; ICAMiami.org.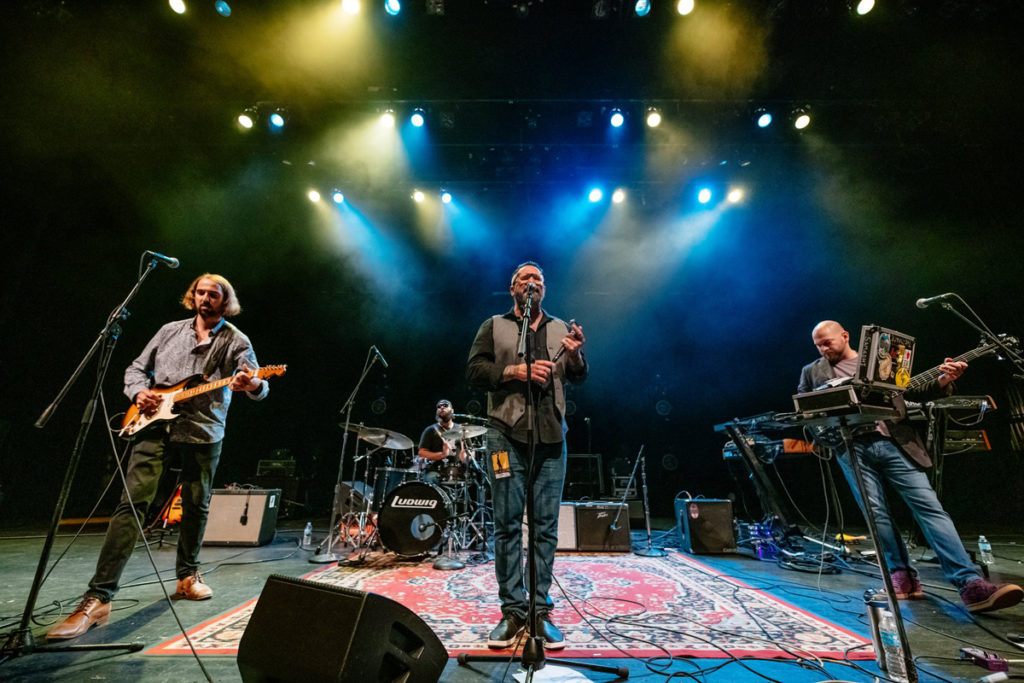 Luxurious Melodies
A 4-piece "post-Blues" hybrid with a high motor and bottomless soul, Juke is spearheaded by frontman, harmonica whiz and singer Eric Garcia. The music touches on non-traditional subject matter while simultaneously keeping the crowd moving with smiles on their faces; Apr. 2; ArshtCenter.org. — Photo courtesy of Artist Management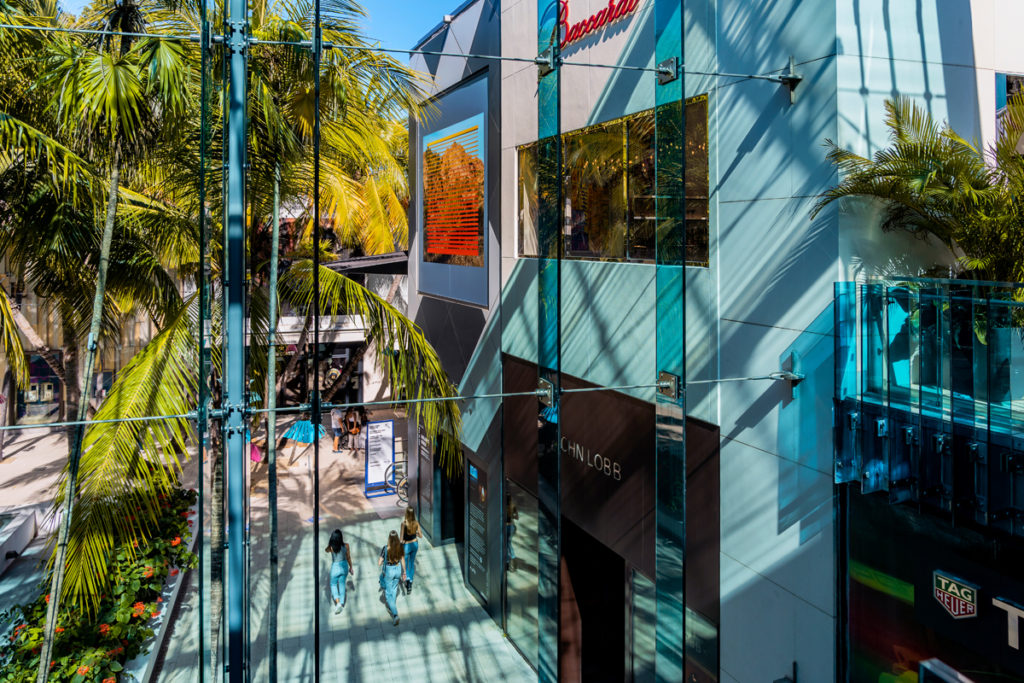 Everglades Energy
The photographic series, Marjory's World, byArtist In Residence In Everglades [AIRIE] Rebecca Reeve, captures the sublime beauty of Joshua Tree National Park in Florida and offers visitors to Miami Design District's Palm Court a moment of escapism. Scan the QR code at the installation to order a print and support Everglades National Park; MiamiDesignDistrict.net.
— Photo by Luis Gomez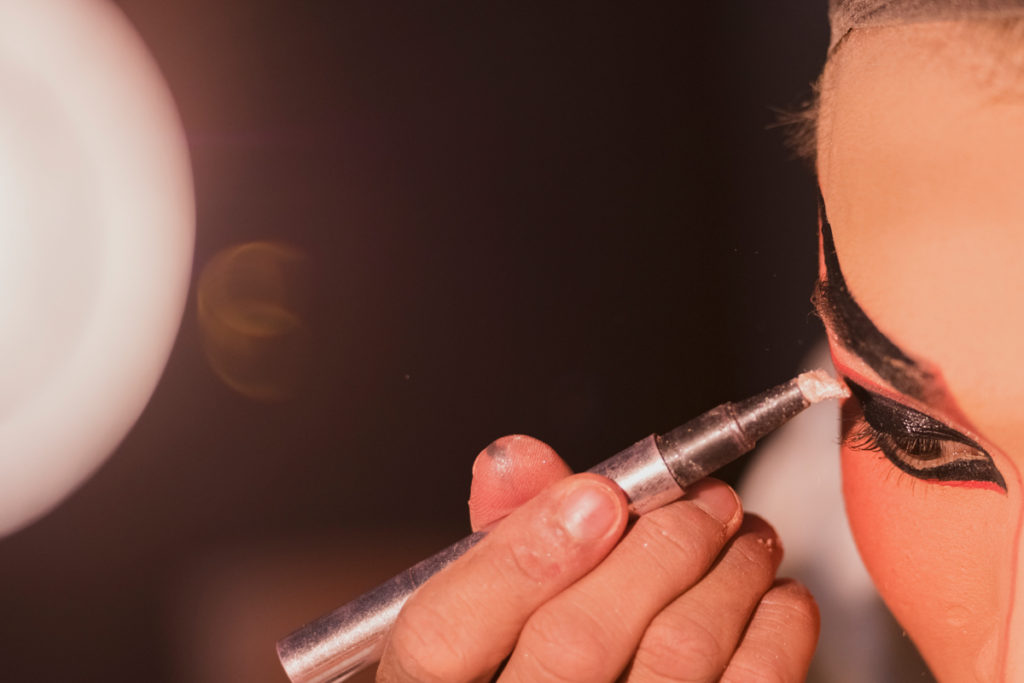 Concise Perspective
The award-winning City Theater Shorts Outside The Box brings us an unprecedented fresh air new season with funny, thought-provoking original works enhanced by talented sound artists for a heightened experience. As an added bonus, there will be insider talk-back conversations with the artists and fans; Apr. 1-May 13; CityTheatre.org.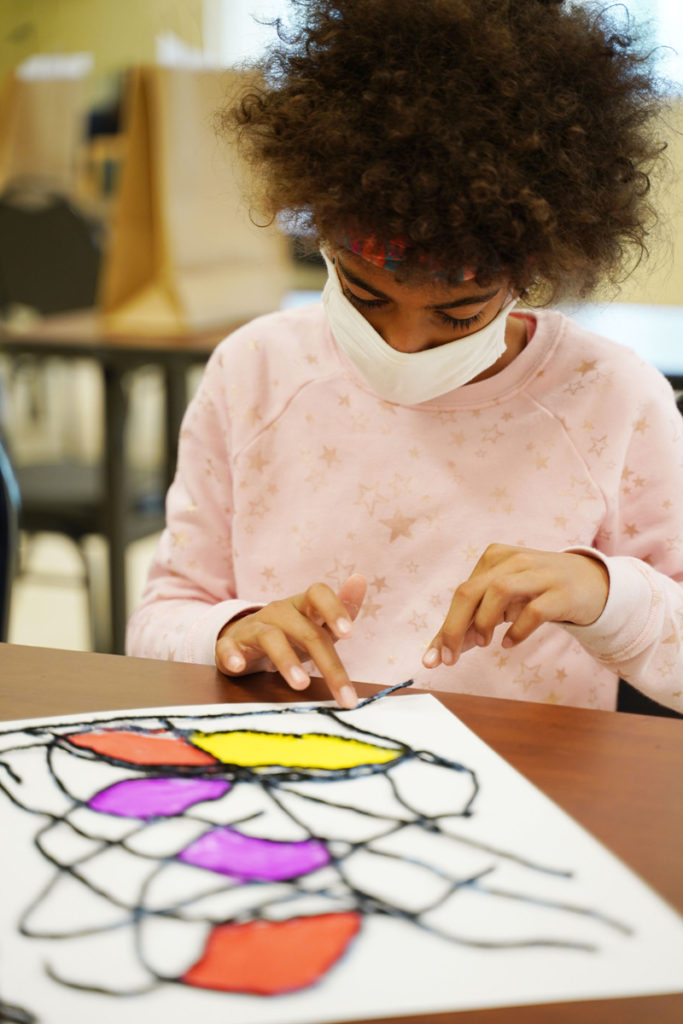 Wonderful Planet
Earth is our home, so it's time to show it the love and care it deserves. Pour Your Art Out: Tree Of Love For Earth Day allows Miamians to a gift our planet in the form of a picture. No need to be an artist because Paint With Faith will help you hone your skills in this dynamic 60-minute session; Apr. 10; ArshtCenter.org. — Photo by World Red Eye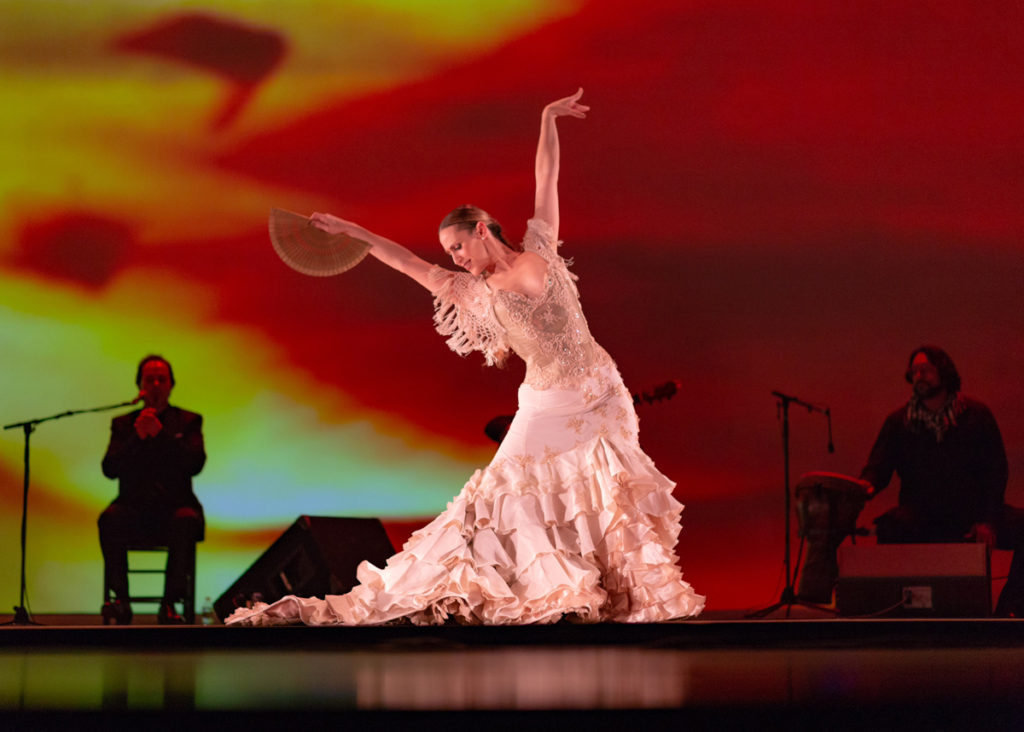 Exceptional Choreography
Filled with exhilarating footwork, beautiful choreography, the passion of Spanish guitar and original music from maestro Jose Luis De La Paz, Suidy Garrido Flamenco Dance Theatre presents original pieces from a repertoire in the spirit of looking ahead into a new, empowered horizon; Apr. 17; ArshtCenter.org.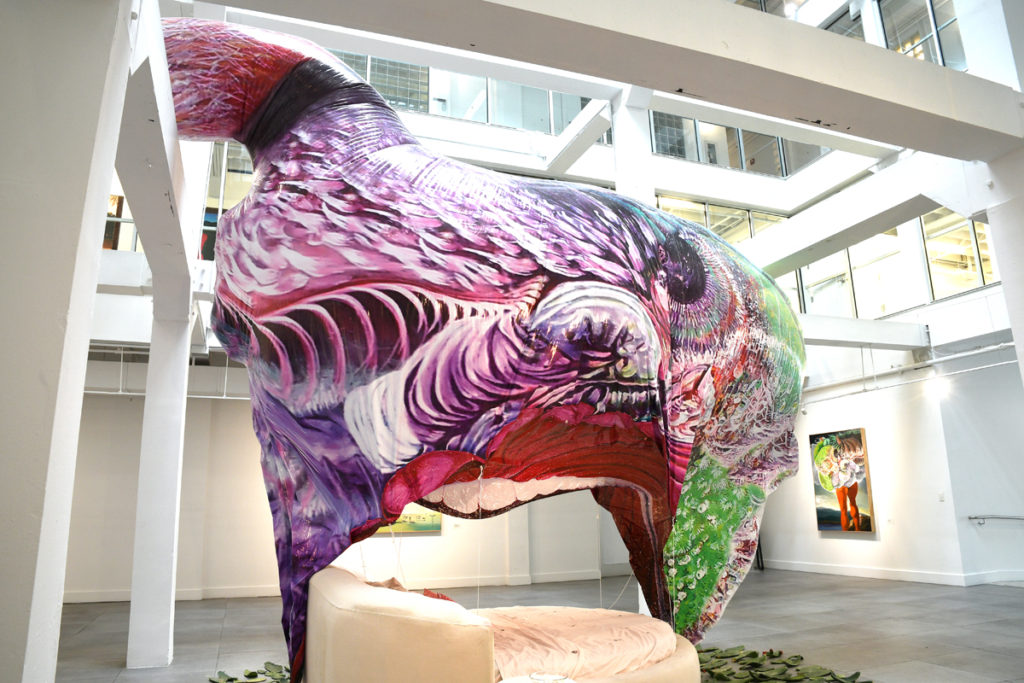 Coming Home
The Miami Design District serves as the Miami leg of the travelling show Inter/Sectionality: Diaspora Art From The Creole City. The experience is especially relevant as its originated by Rosie Gordon Wallace of Diaspora Vibe Cultural Arts Incubator, whose gallery was in the Miami Design District for 16 years; Thru May 31; MiamiDesignDistrict.net. — Photo by Juan Cabrera