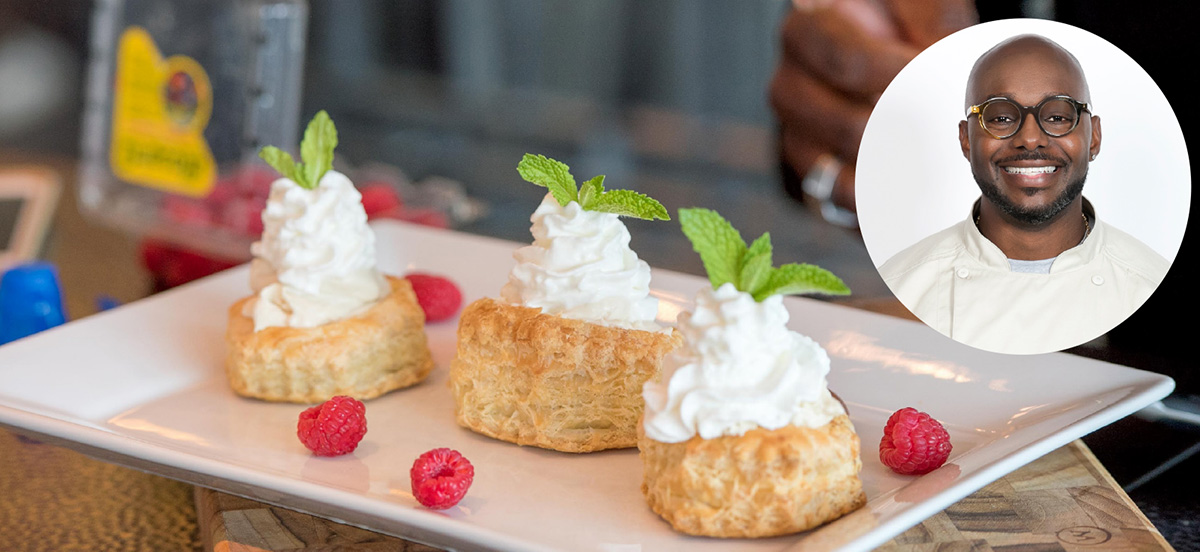 Athletes have the potential to be the hungriest people on the planet. And with good reason. Feeding muscles, fueling workouts and staying in tip-top shape all year-round isn't easy. Chef Richard Ingraham and his squad of chefs are catering to athletes' needs and customizing the dishes they create to help their clients reach peak performance.
With a roster that includes NBA, NFL and MLB athletes, he's the type of chef that goes the extra mile. After working in various restaurants, a simple phone call from a great friend and some courage was all it took for him to jump on the opportunity to cook for a handful of elite athletes. To come up with meal plans, he first assesses a client's body composition and asks appropriate questions based upon what he observes. "It's definitely driven by the goals of the athletes and what they hope to achieve during the season or in the offseason in preparation to return to camp," shares Chef Ingraham, whose team of chefs stay in constant contact with clients and their coaches via text, calls and in-person sessions.
His meals focus on lean cuts of meat and poultry along with fish high in Omega 3, all of which are essential in maintaining a low-fat diet with lots of fresh herbs and spices in the preparations to liven up dishes with flavor without adding fat. "The two most effective tools we offer our clients are impeccable service and communication," he says. "I've had clients call me from a restaurant and literally read the menu to me so that I could help them choose what to eat in order to stick to their regimen."
Often described as honorable, hardworking and generous, Chef Ingraham's passion for healthy eating frequently takes him outside of the kitchen and into the classroom. He's a dedicated supporter of Common Threads, a local organization with the goal of bringing families together by sharing the delight of cooking and delicious recipes, in conjunction with practical life-skills in health and nutrition, to change lives.
He also lends his time to First Lady Michelle Obama's childhood obesity initiative by visiting schools and working with cafeteria managers to provide healthier options for children. Additionally, at every opportunity he gets, he sets aside time to speak to youth about nutrition, empowerment and what it takes to be a successful chef and entrepreneur. His best advice to aspiring chefs: "It's about honing your skills and continuously driving to please your client while staying humble."; ChefRLI.com.