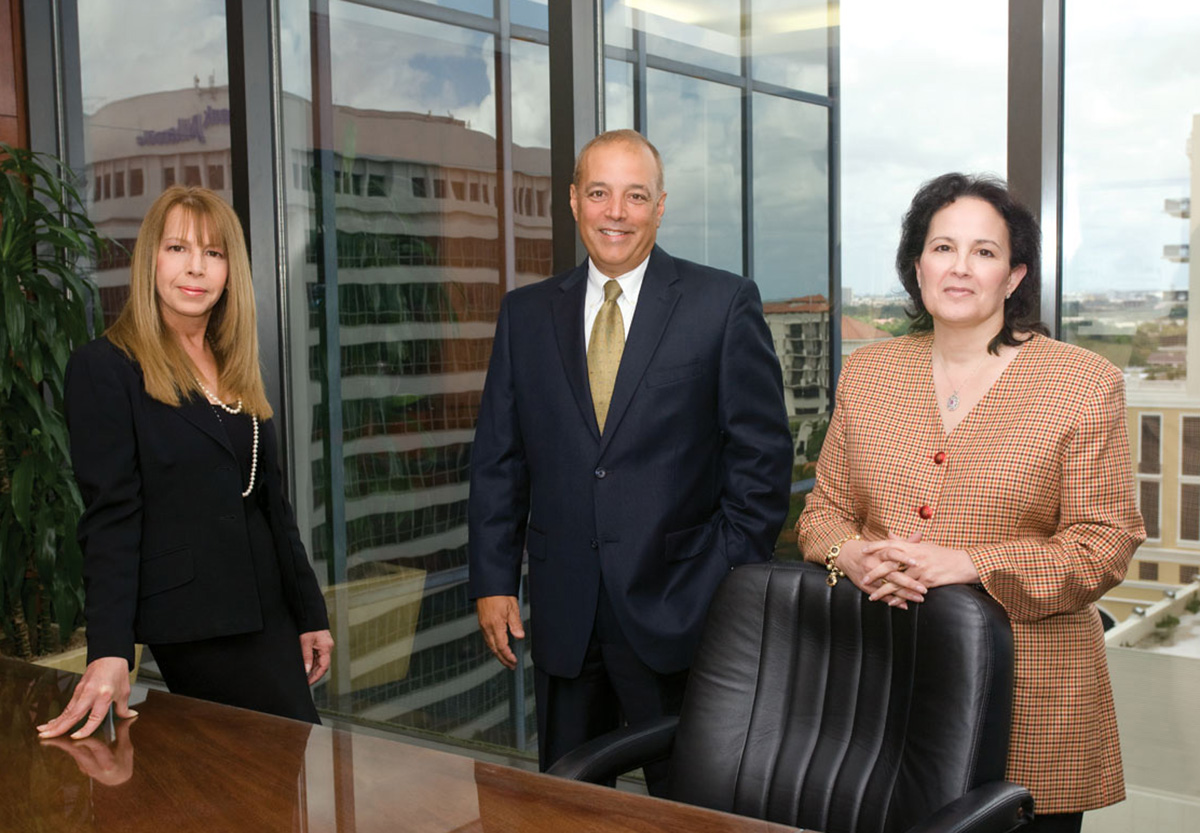 Whether handling construction matters or tirelessly representing an association in its day-to-day general work, shareholders Maria Arias, Lisa Lerner and Helio De La Torre uphold their firm's standard of personalized professionalism. Since 1977, the firm has maintained a boutique practice focused on representing community associations from the most breathtaking high-rises on Brickell to the largest homeowner associations, as well as construction and real estate law.
"There's tremendous stability within our firm," says Arias, who has been at Siegfried since 1989. "The way this practice treats the people who work here contributes to our ability to stay strong for our clients."
Arias handles the general practice related to condominium and homeowners associations, including the interpretation of documents and contracts. She also oversees the collections department. "There are a lot of nuances to community association law, so it's important to understand association structures, especially the restrictions and regulations that apply."
Arias' goal is to explain all aspects of associations to members and directors. "For me, it's critical to massage ideas and go over future plans," she says. "It's about having compassion for the circumstances of the community."
A methodical researcher, Arias is recognized for her expertise in guiding clients through what would otherwise be an overwhelming maze of complicated legal matters. "The challenge today is to try to advise board members to enforce their documents, review their budgets and constantly evaluate where they are able to meet the needs of the community."
"These associations are analogous to little cities," says Lisa Lerner, whose role is similar to the role of a city attorney. She oversees the myriad of issues affecting associations — ranging from complex contract issues to daily operations. Construction issues, fair housing, cable services, vendor contracts, association rules, amendments, elections and board meetings are all part of a typical day's work.
Lerner joined the firm in 1982, straight out of law school. Known for her dedication to clients, she has seen the firm evolve from representing 15 associations to more than 800. "You have to be totally accessible," she says. "It's not like any regular business…you're dealing with peoples' homes so you must have a sense of urgency. It's also very emotional sometimes. I deal with a lot of competing personalities, especially in Brickell, where it's typical to have professionals, college students, retirees and people from all over the world living in the same building."
Lerner understands the needs of residents to adjust to a communal living situation. She works within the parameters of the law in pursuit of fairness and balance. "My goal is to try to keep my clients out of litigation," she says. "When there's no other alternative, Helio steps in."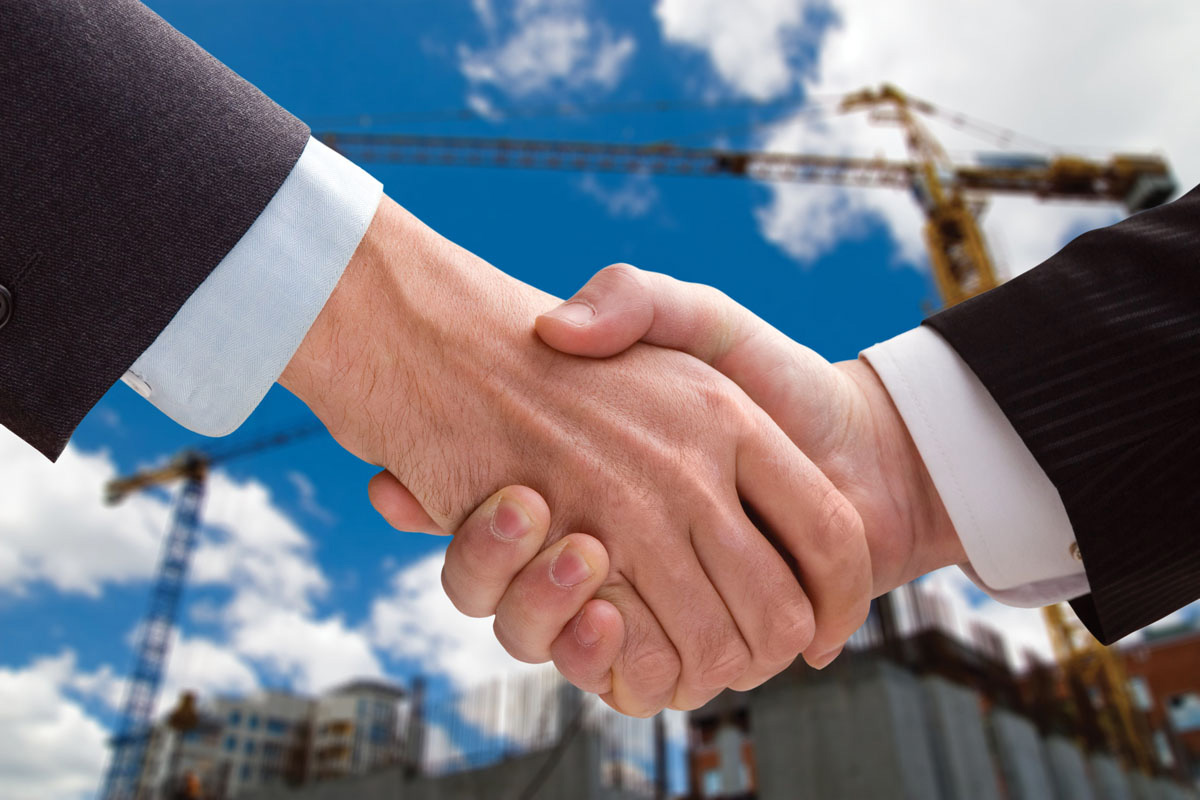 Adds Helio De La Torre: "It was a developing field when I first started with the practice in 1980, and I found it very interesting." Thirty years later, he's proud to belong to one of the leading firms with the largest representation of community associations in Florida.
De La Torre is a litigator for the firm's community association clients, representing multiple associations in their general matters. He's also heavily involved in supervising the firm's construction defect litigation department, working with other lawyers and engineers who specialize in construction claims. "Our construction cases are heavily dependant on expert testimony, so we have our own in-house engineer to assist in the preparation of the cases," he says. "Specialization is important to us because it develops a level of expertise that you wouldn't otherwise have in a general practice."
De La Torre takes a lot of pride in his down-to-earth, common-sense approach to the law, a method that contributed to his induction into the College of Community Association Lawyers, part of the Community Association Institute. "When I handle a lawsuit, I'm able to take my client's pulse on their entire financial and administrative condition, so when I know they aren't doing well, I help them get through their crisis."
For nearly two years, the foreclosure crisis has put a serious damper on the finances of many of De La Torre's condo and homeowners associations. "Some of the more complex condominium construction defect cases are costly to maintain and prosecute," he says. "When the association's ability to pay is impacted, we have to find novel ways of cooperating and working with them to make sure they don't lose their claims."
The firm handles many Brickell communities, which include the Jade, Santa Maria, Bristol Tower, The Palace, Four Ambassadors and Metropolitan, among many others. "What we have to offer is a full-service Firm," concludes Arias. "From construction litigation to collections, we have everything to offer to a condo or homeowners association in the Brickell area."
Siegfried, Rivera, Lerner, De La Torre & Sobel, P.A.
is located at 201 Alhambra Circle, Ste. 1102
in Coral Gables. For a consultation, call 305.442.9436
or visit SiegfriedLaw.com.
Top Tips
The team at Siegfried, Rivera, Lerner, De La Torre & Sobel, P.A., offer 3 expert tips you need to keep on your radar before and after you take advantage of their services.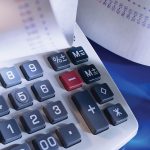 1. "Board member should constantly review the associations financial condition, and if need be, revisit your budget. Things change rapidly in today's environment, so it's important to analyze the budget and determine if your cash flow meets all needs. If people are not paying, you may have to make amendments or adopt a new budget. I would say to review financial conditions midyear, if not quarterly."
— Maria Victoria Arias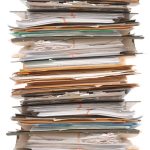 2. "Documents are the bible for the community. The board members and management should always be reviewing documents and making sure they fully understand them. The documents must be fluid, so amending them may be appropriate, especially because those drafted 30 years ago by the developer may not work today." — Lisa Lerner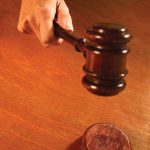 3. "Don't give up on your claim just because your cash flow dropped. On the contrary, work with your lawyers. The associations may have major claims that they are reluctant to pursue because of cash flow issues, but they shouldn't be abandoned. Work with your lawyers to figure out a way to prosecute them. Save the claims!" — Helio De La Torre