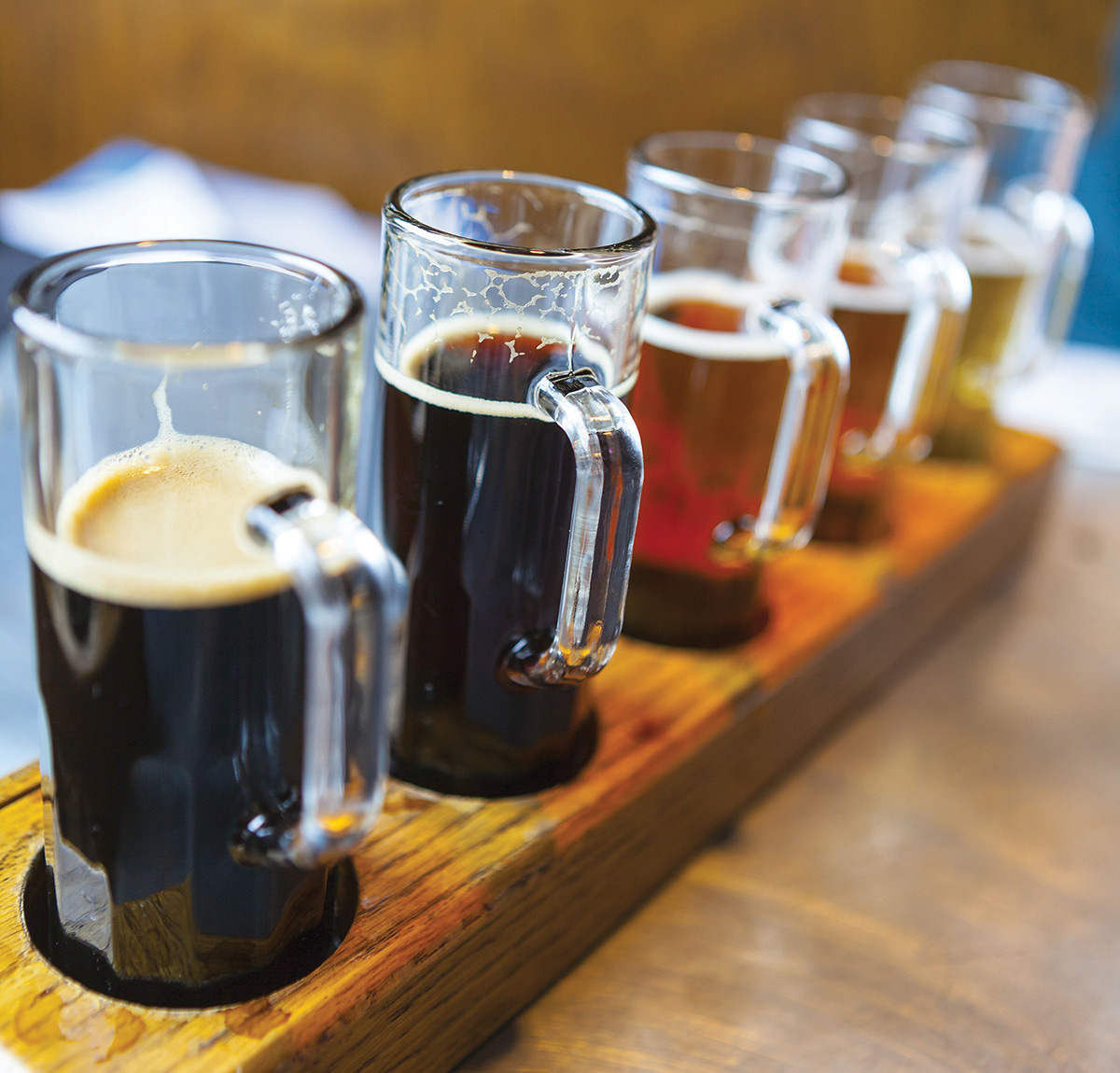 Bottle sharing has an intoxicating appeal. Novices and vintage veterans alike pop tops in hopes of trying each other's typical and atypical beers in a laidback potluck setting. Sud Swap is such an event held once a month at Gramps Bar in the Brooklyn-esque Wynwood Arts District. The outdoor affair is hosted by a tight-knit group of collectors, attended by enthusiasts and sponsored by the best of The Sunshine State's breweries. 3 Sons, Cigar City, J. Wakefield and Wynwood Brewing Company donate keg after beautiful keg to every official and unofficial member of The National Alliance Against Sobriety in attendance. The brewmasters win by getting feedback for test batches and attendees win by sampling their experiments before anyone else has even heard of them. DJs keep the energy at an all-time high, tailgating tents offer protection from the elements and your cash is only good for gourmet grilled cheeses and boozy baubles. Every 3rd Saturday of the month from 2 p.m.-6 p.m. at 176 NW 24th St.; 786.752.6693; GrampsBar.com.
The Beer Exchange site is basically Tinder for tapheads. BEX, as it's known colloquially, matches brokers based on the synergy between their supply versus another's demand. Once paired with a cerveza soulmate, negotiations take place, transactions are completed and reputations are solidified. Endorsements from vested users guarantees opportunities to bid on the most sought-after selections like BrewDog's 32% ABV Nuclear Tactical Penguin Imperial Stout or The Lost Abbey's Duck Duck Gooze Wild Ale. It's also one the best ways to discover upcoming releases, the value of a collection in real-time and tips 'n' tricks of the craft. It's not uncommon for hoppy hoarders to build up stores of styles they don't even enjoy in order to appear more desirable in the trading pool. Sign up at TheBeerExchange.io.
Untappd is an alcohol-related application for iOS, Windows and Android devices devoted to tracking, tasting and sharing beers. Get insights on what's trending nearby, see your friend's check-ins, as well as their pictures and tasting notes. The ability to toast, comment and network could lead to offline trading of which there's plenty of on partner sites like Facebook and Twitter. Investigate the #beertrade and #beermail hashtags and download the app at Untappd.com.
Just being part of the community opens the hobbyist up to a world of homebrewers, distributors and treasure-hunters that can offer advice and…adult beverages. Someone out there is making your favorite brew right now, and you need to get your hands on it. Be it online or in person, resisting the urge to taste and trade rare beers is futile.