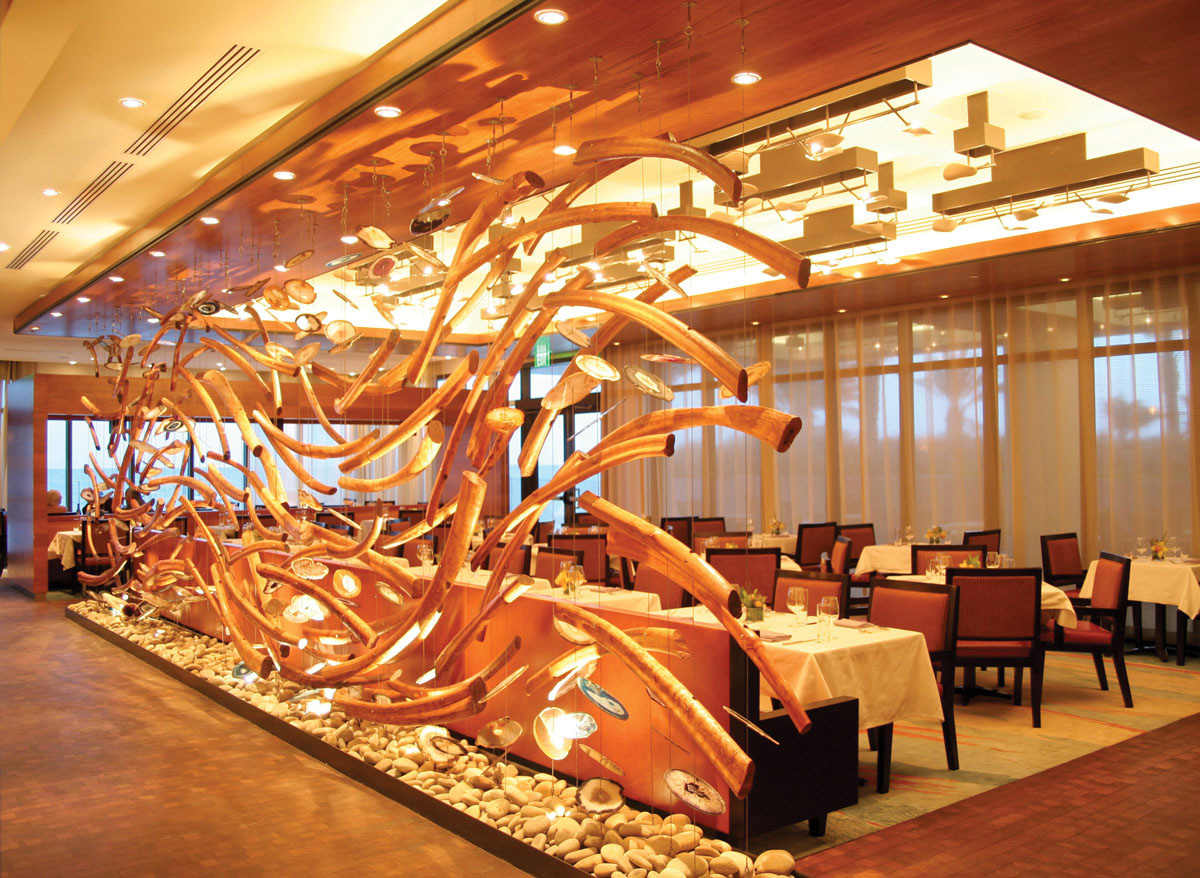 I'm not one to count calories, I don't do fat-free, and you can forget about low-carb. I buy whole milk, eat white bread, and I better believe it's butter or I won't take another bite. Still haunted by bushes of alfalfa sprouts and bags of lentils from my vegan roommate in college, any restaurant that uses words like "all-natural," "superior nutritional value," "organic," "wholesome," and "nourishing," to describe their cuisine usually has me checking my wallet after dinner to make sure I have a tip for the pizza guy. With entire dishes at Canyon Ranch Grill on Miami Beach having fewer calories and grams of fat than a single fork-full at other restaurants I frequent, I wasn't expecting much…
Canyon Ranch Grill is located at the newly opened Canyon Ranch Hotel & Spa Miami Beach at the former site of the historic Carillon Hotel. The resort features three towers, extensive beachfront spaces, and a stunning 4-story hanging mangrove sculpture that welcomes guests. The décor is warm and comfortable with a full range of earthen colors and soft lighting for main floor diners as well as private dinning room patrons. I was lucky enough to get a seat by the window so I could enjoy the ocean as the sun was setting, although I would have been just as happy with a seat in front of the open kitchen.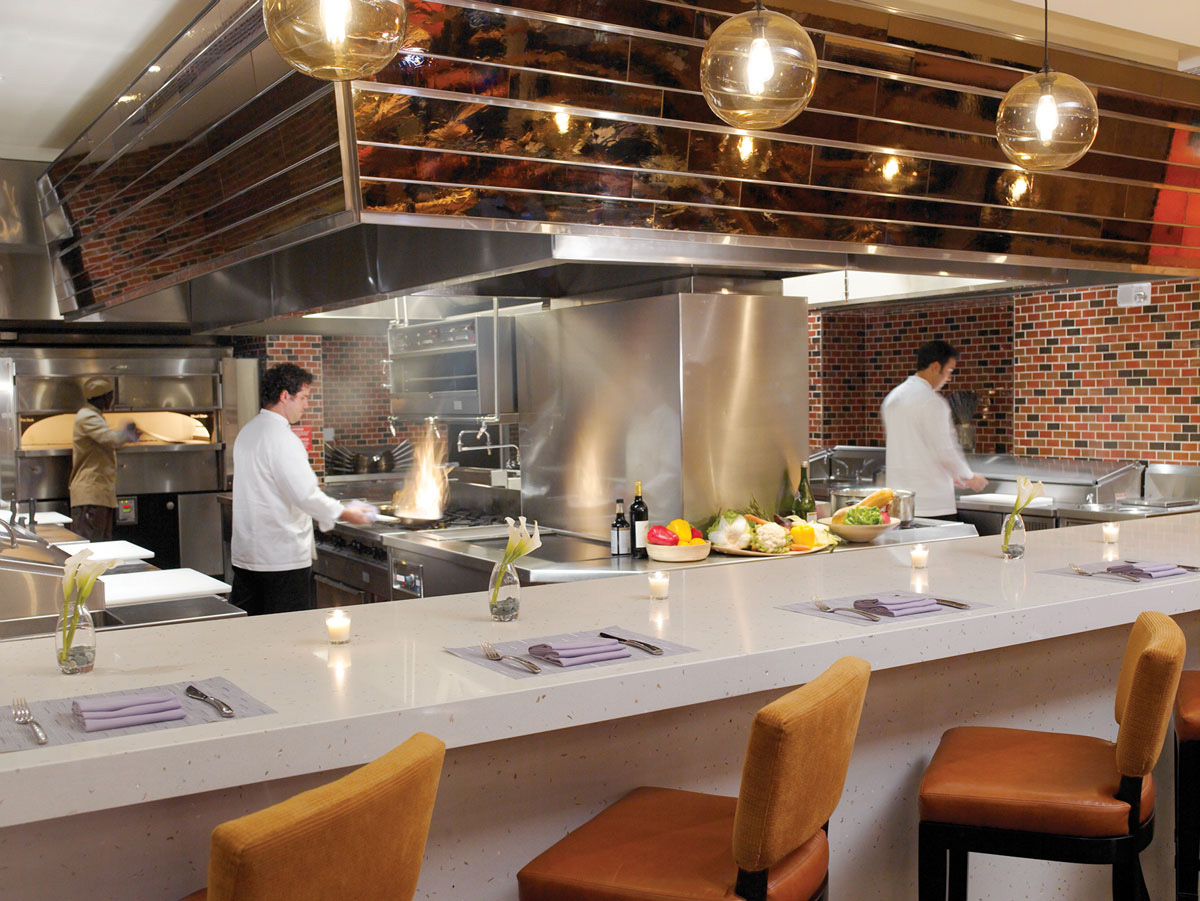 Once seated, the server poured me a glass of the "house" water, which is actually rainwater from Tasmania. As I enjoyed the purity of the unique thirst-quencher, I contemplated my first drink of the evening, which turned out to be more difficult than one would expect. The bar at Canyon Ranch is far from the typical Miami Beach experience, here mixology is taken to a new level with organic-only liquor and made-from-scratch mixers. Their specialty cocktails are unique and feature infused liquor, fresh fruit and homemade sodas. I eventually decide on the lavender-infused organic vodka with crushed blueberries, which turns out is phenomenal.
Sipping my cocktail as I take in the view, I open the menu. Each item features the calories, carbs, protein, fat and fiber listed next to it. Impossible, I mumble to myself, there's no way that Roasted Maytag Blue Cheese-Stuffed Dates in Veal Bacon with Balsamic Drizzle has fewer calories than a bowl of cereal. I decide that the portions must be tiny for these calorie counts to be accurate, therefore I should order a lot, lest I get stuck ordering a bubbling pizza pie later.
I order more courses than I probably need and flip through the wine list while I wait for the first course to arrive. As expected, it's full of organic and sustainable wines from around the world, all of which, I might add, are reasonably priced. I settle on a sustainable red from California and sit back to wait for my first course. Looking at the diners around me, I don't see any tie-dye or painfully skinny health nuts, as one would expect at an eatery touting health and wellness as their ultimate lure. Instead, it's a mixed group of well-dressed patrons, eating meat and drinking wine. This is when I first realize I'm in trouble.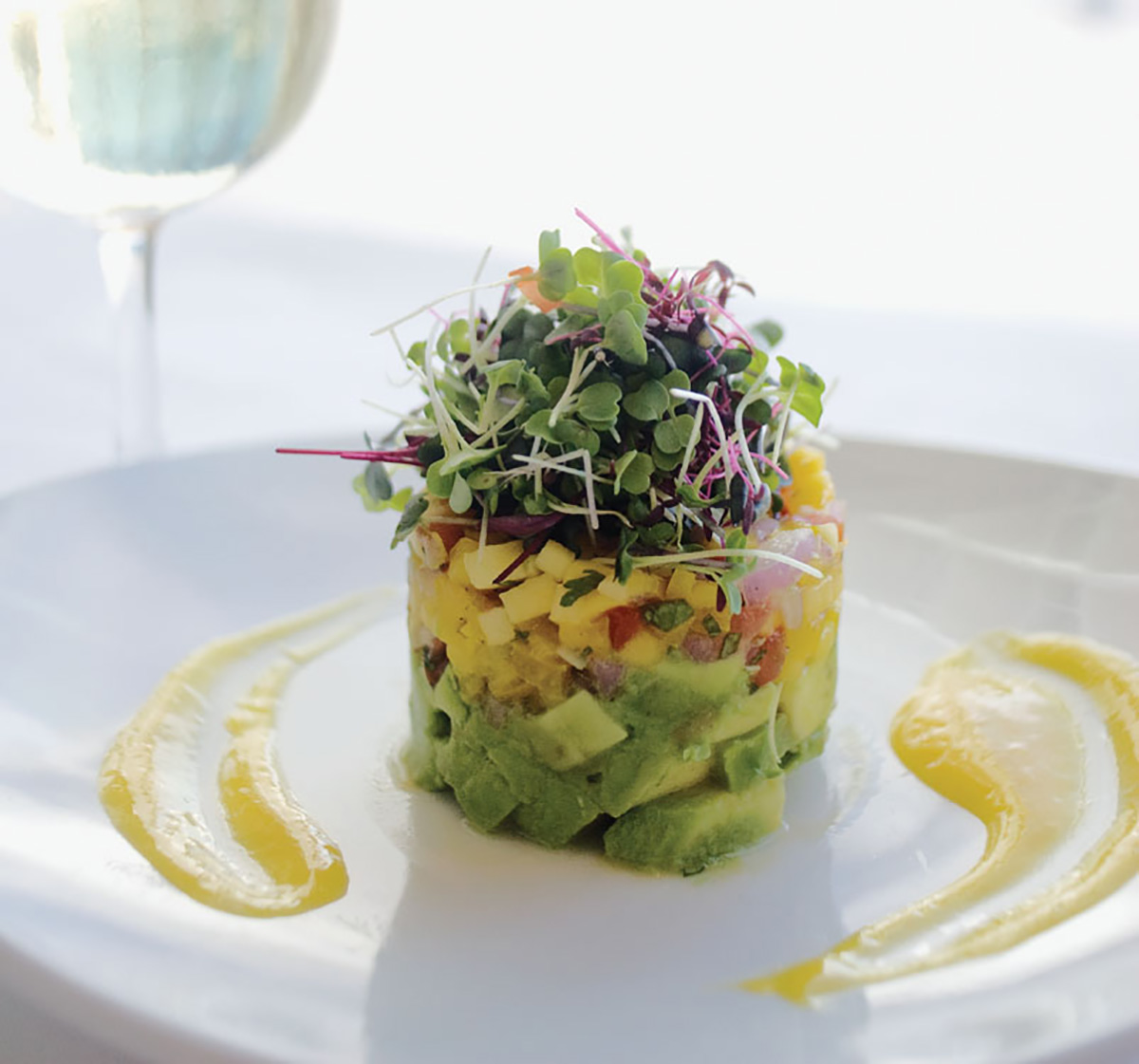 As I look at the plates around me, I don't see any thimble-sized portions; I see substantial, portions. Oh, boy. An instant later, the orange-sized Avocado Tartare with Heirloom Tomatoes & Mango Yuzu Vinaigrette is placed in front of me. There would be no pepperoni pizza tonight. The tartare was perfect — the avocado ripe, the tomatoes juicy, and the vinaigrette a mouth-watering bright yellow.
My next course was even more impressive than the first. The Diver Scallops with Veal Bacon, Creamy Leeks, White Corn, Wild Mushrooms and Asparagus Tips is not only the healthiest scallop dish I've ever consumed, it's hands down the tastiest. Perfectly cooked, the scallops melted in my mouth and the addition of the veal bacon and vegetables brought the dish to a level all its own. At this point I was already starting to fill up with half the order still to go. Never would I have thought I'd get stuffed on healthy and organic fare. But I wasn't completely sold yet.
I could hardly contain my excitement when the waitstaff removed my licked-clean plates and told me the rest of my meal would be out shortly. The next two dishes, Australian Lamb Chops with Roasted Plantains & Seasonal Fruit Relish, and the Grass-Fed Beef Tenderloin with Tomato Confit, Blue Cheese Polenta & Sautéed Greens, sounded incredible…and if the meal so far had been any hint, they'd be equally unforgettable. And the kitchen didn't let me down.
For the final course, the almighty dessert, Executive Chef Elizabeth Barlow whipped up a special something for me. Barlow, a New Orleans native, has worked as an executive chef both in the U.S. and abroad before bringing her strong, clean flavors and creative style to Canyon Ranch. Of course, I appreciated the sweet treat Chef Barlow was about to bless me with, but at this point, I was about to pop! I had already eaten twice as much as I should have, but my Southern manners told me I'd better make some room for what was about to land on my plate: Double Chocolate Zucchini Cake. In retrospect, it was hopeless to even try to resist this masterpiece. Needless to say, I gobbled it up with ease…and tons of pleasure.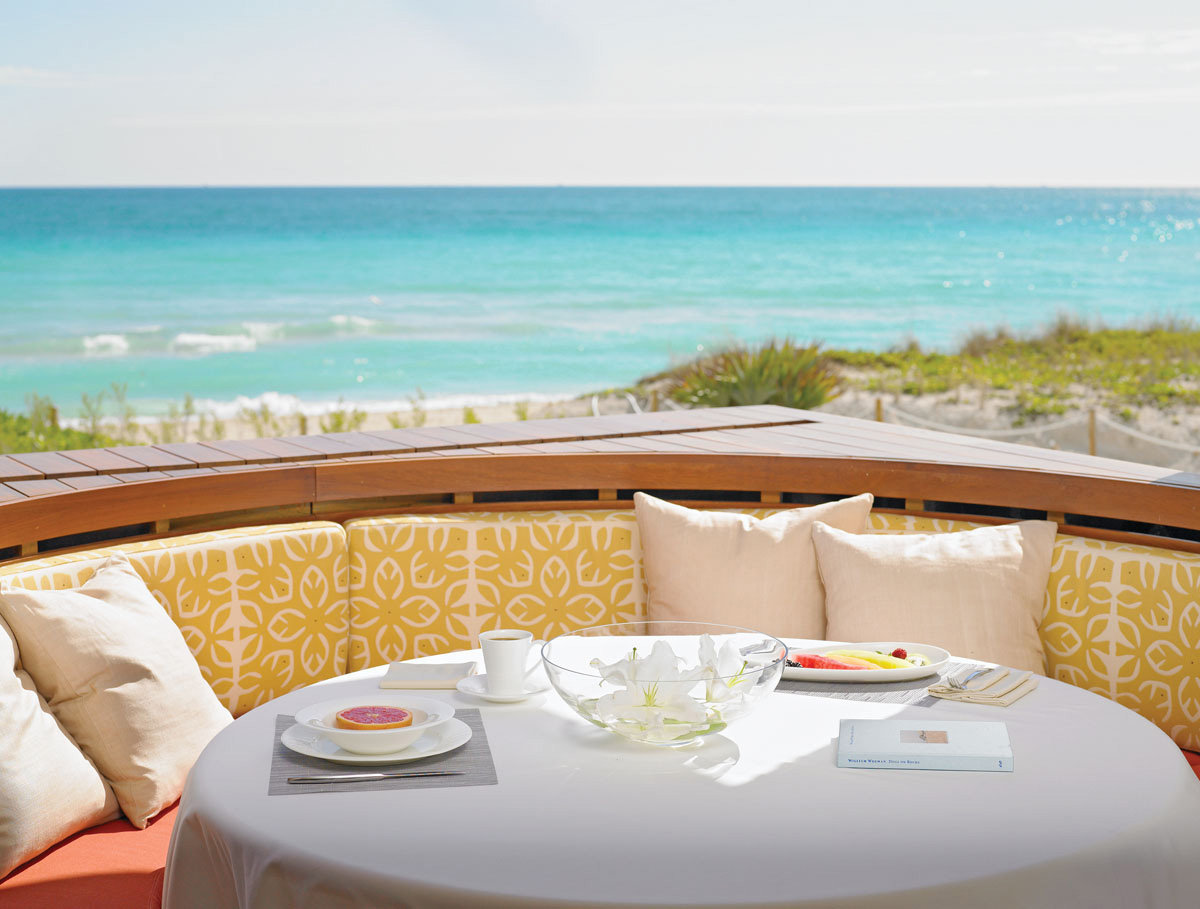 Okay, now I was officially done. I had arrived expecting very little and left with tons of regrets for waiting so long to try this delish dining destination. I will always love butter, but healthy, organic and sustainable food now has its place near the top of my culinary scorebook.
Canyon Ranch Grill is located at 6801 Collins Ave. in Miami Beach. For reservations, call 305.514.7474.