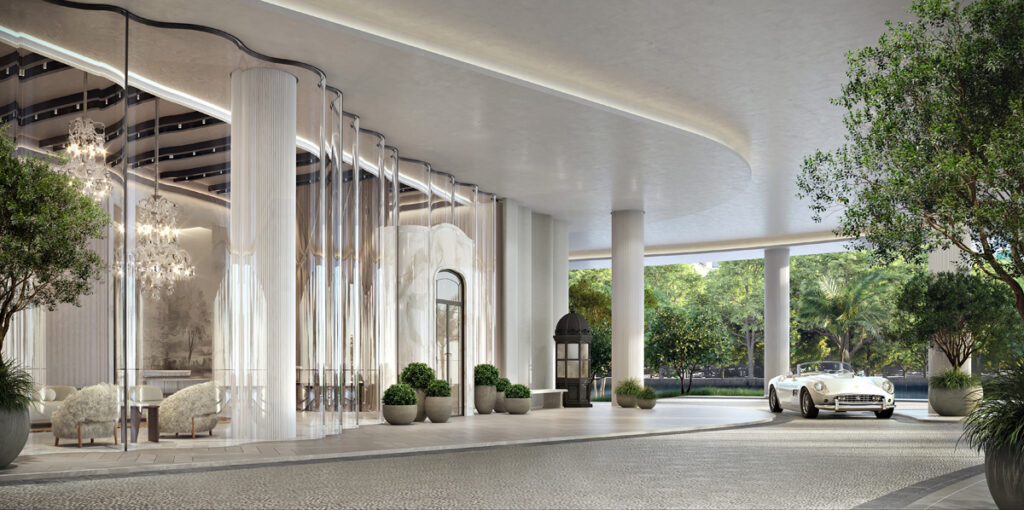 From day one, Related Group knew they wanted to leverage the legendary Baccarat brand and its incredible pedigree to elevate the experience of Baccarat Residences Miami residents. They've gone to great lengths to ensure that the special Baccarat spirit is captured across every facet of the project, from its design to its 5-star services. "It's been exciting to work on what is sure to be an iconic project," says Sonia Figueroa, Senior VP of Condominium Development for Related Group. "These are exciting times for our city as it takes its prominent place in the world stage. Baccarat Residences Miami will provide the perfect place for future residents to live and experience the best that our city has to offer."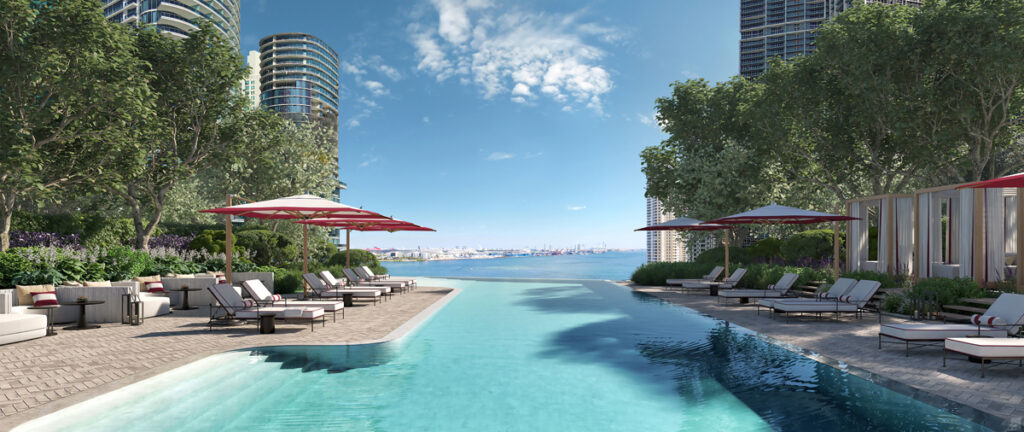 Aside from being immersed in the Baccarat brand, residents will also enjoy some of Miami's most awe-inspiring views. Related Group's long-time architecture partners, Arquitectonica, meticulously designed Baccarat Residences Miami so that each and every residence has great views of Biscayne Bay, Miami River and the glittering Brickell skyline. The tower's envelope is stunning with the profile of the reflective glass railing terraces creating a pattern inspired by the river current at its feet. When the sun hits its façade, it will be evocative of Baccarat's sparkling crystal masterpieces. This focus on aesthetic beauty extends to the interiors that have been meticulously crafted by Meyer Davis Studio with an exacting attention to detail. Each space will be a testament to the elegance and sophistication of the Baccarat brand.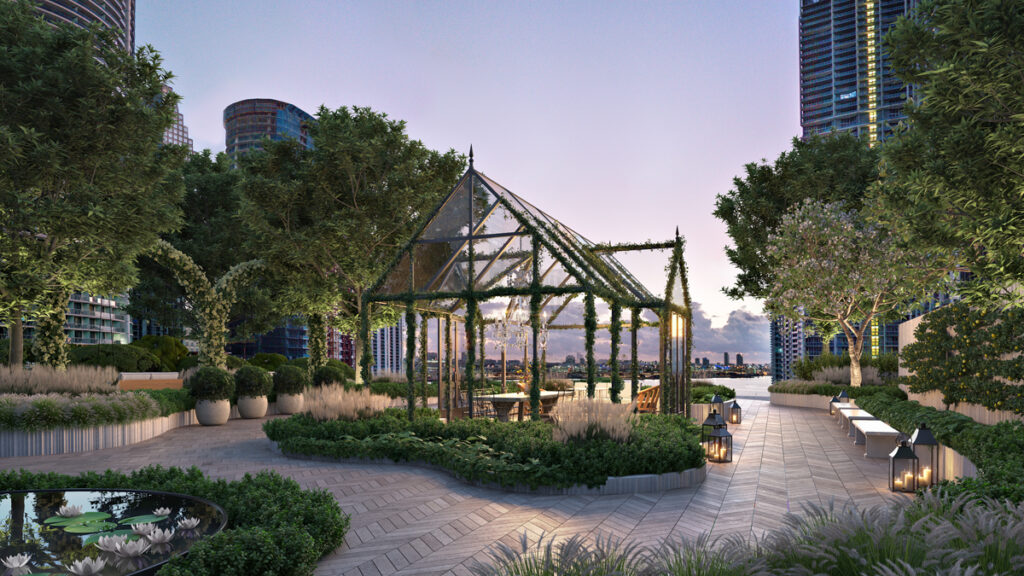 Residents will enjoy an impressive more than 73,000 sq. ft of amenities throughout 5 floors of the tower, inspired by its New York sister property but with a definite and distinctive Miami flair. From the moment of arrival to the riverfront porte cochere and entrance to the lobby, sparkling with a grouping of Baccarat chandeliers showcased within an undulating glass façade space, residents and guests will understand they are in an extraordinarily unique place.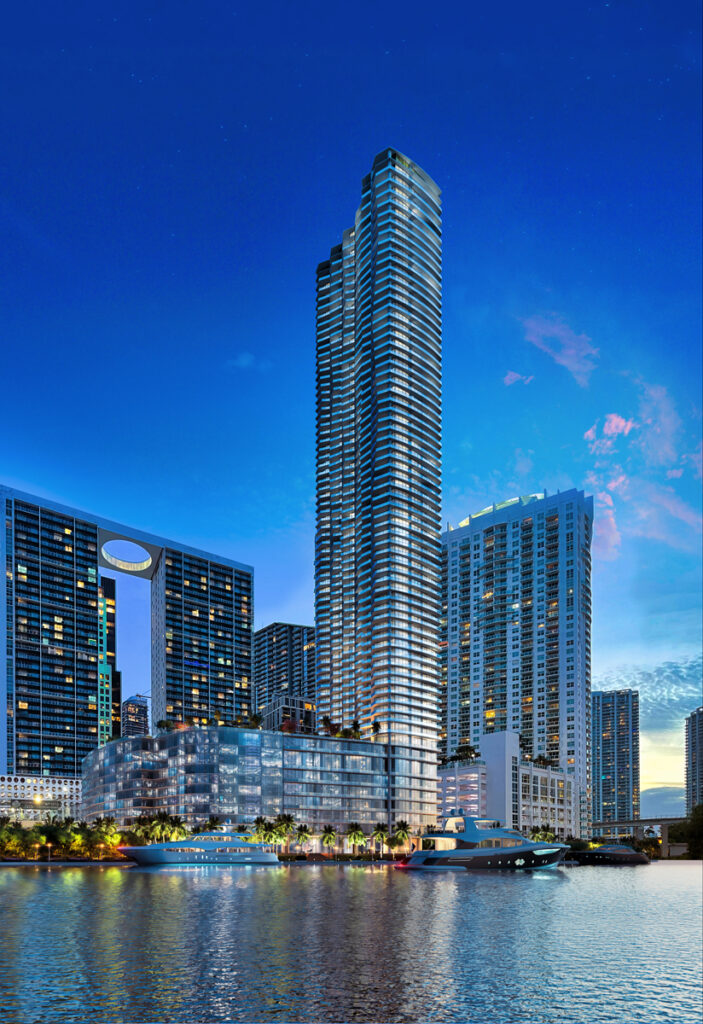 The lifestyle offerings will include exquisitely appointed social spaces, in the tradition of the Baccarat NY property, with the Harmonie Room, the Grand Salon and the Petite Salon. The curated museum-quality art collection, always a distinctive feature of all Related Group projects, will take a prominent place in the beautiful spaces.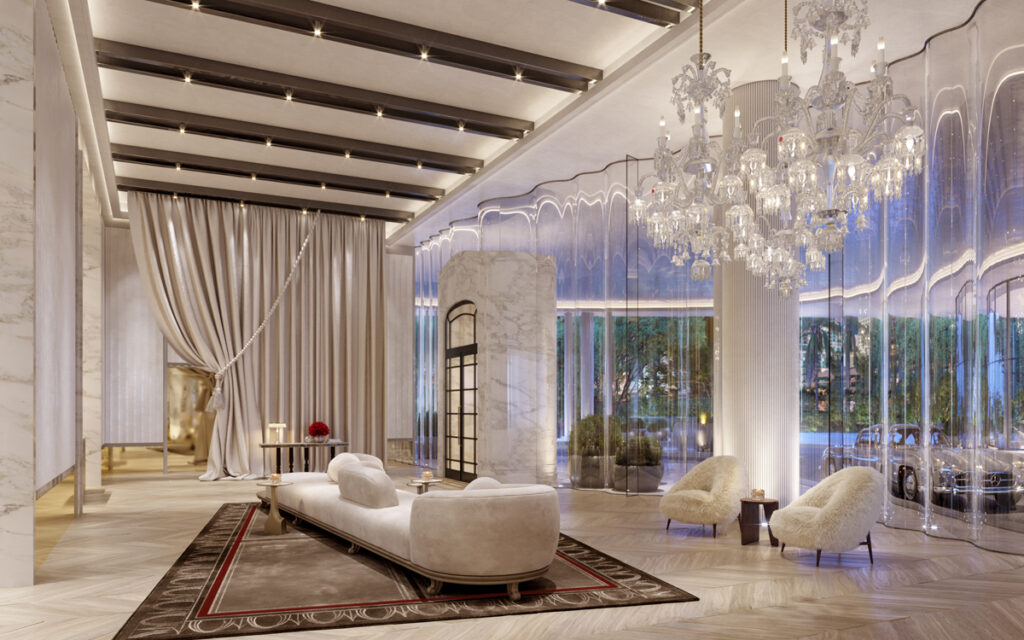 An entire level dedicated to a state-of-the-art health & fitness center and La Mer spa facilities will be complemented by the elevated resort deck, featuring a heated saline infinity pool with cabanas, outdoor spa and café restaurant, all surrounded by a beautifully landscaped sun terrace, overlooking Biscayne Bay and Miami River. The on-site marina with residents' yacht and the Beach Club membership to 1 Hotel South Beach, SH Hotels & Resorts sister property, completes the resort-style offerings of the property.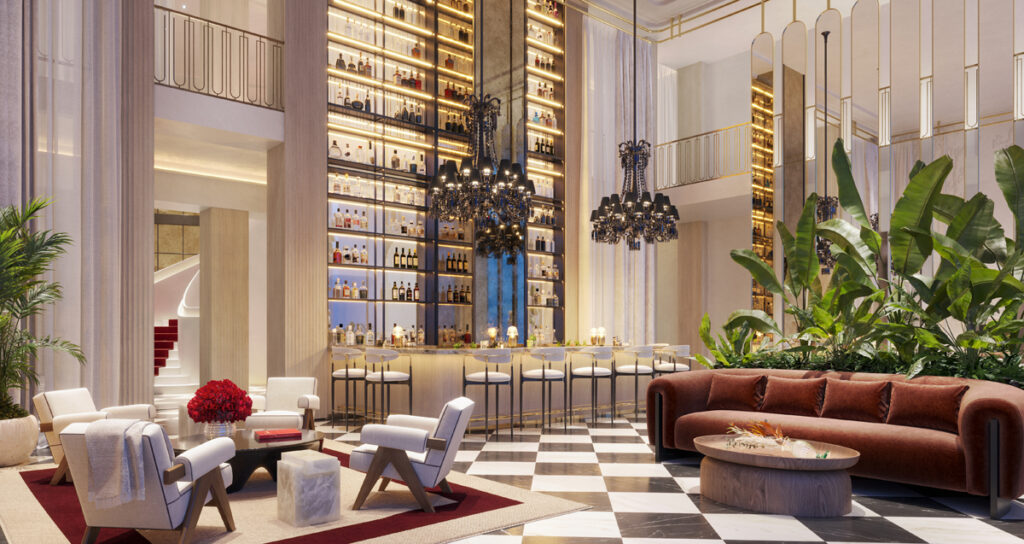 Residents will also enjoy living in the heart of Brickell, just a few steps away from high-fashion shopping in Brickell City Centre and the city's finest dining and entertainment. There will also be house car limousine service for transportation in style in and around Brickell topped with the on-site marina private yacht for easy access to nearby riverfront restaurants. "The private marina is an amenity that will set it apart from most of the other residential offerings," says Figueroa. "Our buyers are not only investing in this tower — they are also buying a piece of Miami itself. The city is going through a record-breaking growth spurt and has established itself as one of the world's great metropolises. The best part is Miami is still young, and the growth is now just getting started. Baccarat Residences Miami offers potential buyers the opportunity to live in one of only two Baccarat projects in the U.S."
Figueroa has been with Related Group since 1999. "I can say without a doubt the vision and passion of our founder Jorge Perez transmitted to our people and teams, it's what has made this company into what it is today. Everyone, from our entry-level analysts to our most senior executives, cares intimately about every project and pours their hearts and souls into ensuring we excel at what we do. As Mr. Perez has frequently said, we not only build projects, we improve and create neighborhoods," she says. "I am truly fortunate to have such an incredible team working alongside me on Baccarat Residences Miami. This has been one of the more complex sites and projects I've worked on, yet my teams — from construction to sales — have risen to every challenge and truly blown me away with what they've been able to accomplish."
One of Figueroa's greatest successes on the project has been the opportunity to collaborate with SH Hotels & Resorts and renowned designers to create a project that will be deserving of its unique location at the gateway of Brickell Avenue and pay homage to the legendary Baccarat crystal brand. "The journey is just beginning as we bring our collaborative vision to life," she says. "I'm excited to see where our partnership will take us."
Over the last 40 years, Related Group has developed, renovated and managed more than 100,000 units ranging from luxury condominiums to mixed-used centers and affordable housing. "Our goal goes far beyond building high-quality housing — we aim to improve the quality of life for our residents while creating communities everyone can feel proud to call home," says Figueroa. "It's been wonderful to experience first-hand how successful Related Group has been under the leadership of Jorge Perez and now, with his sons Jon Paul and Nick as President and Senior Vice President, respectively. This new generation has brought a fresh energy and vision into the existence of all developments."
Three things that Figueroa recommends potential buyers consider when choosing real estate in Miami are the location; the track record of the developer, especially when buying pre-construction; and lifestyle preferences. Fortunately, Baccarat Residences Miami successfully caters to all of that — and much more; BaccaratResidencesMiami.com.