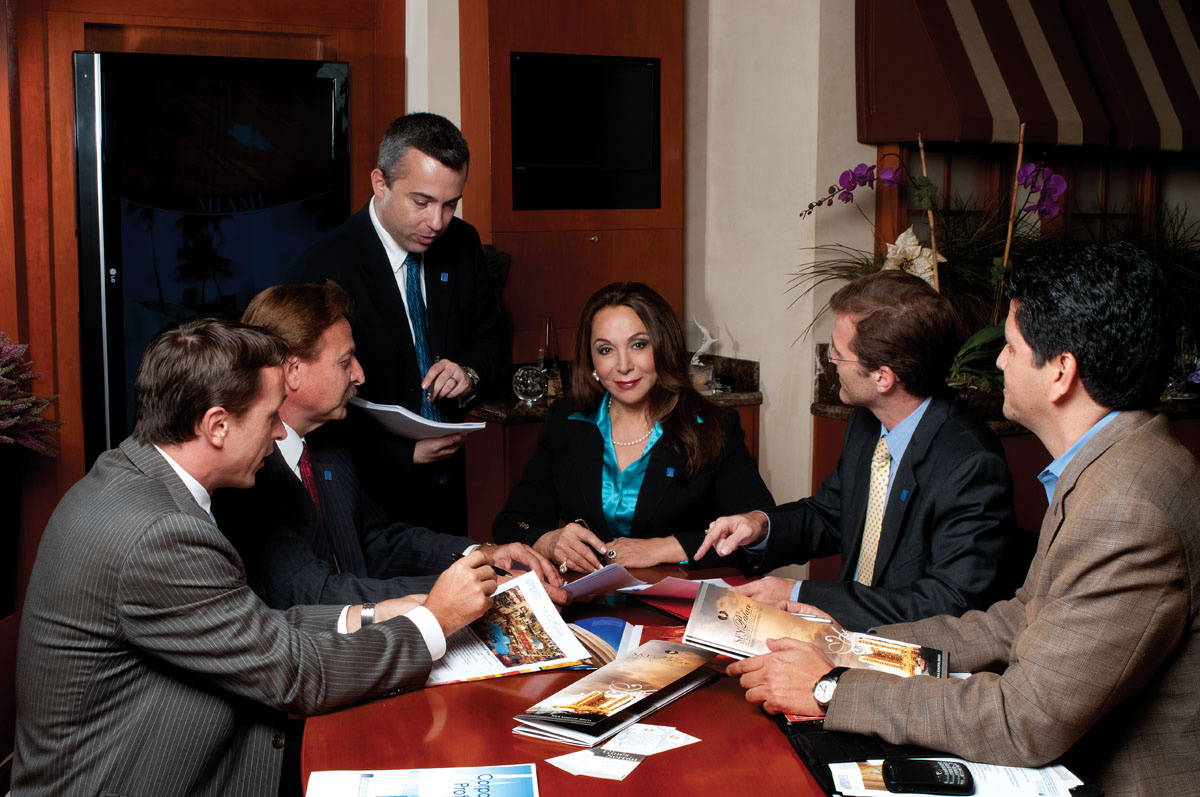 As a little girl, Evangeline Gouletas spent many days huddled with her family in Greek bomb shelters during WWII in Athens. As one would imagine, these dark days taught her how to overcome extreme obstacles and emerge victorious. Add in the Puritan work ethic of her father and the journey toward the American Dream of her ancestors, and you have a winning combination of factors that all point toward triumph.
Evangeline is a third-generation American of Hellenic decent, as her grandfather was born in the U.S. Once her parents relocated from Greece to Chicago in the 1950s, their vision for a new life began to materialize very quickly. "Although I was too young to remember much about when we arrived in the U.S., I do recall that I did not speak English and it was a drastically new environment," she says. "Looking back, my siblings and I never knew we were poor. In fact, we were really rich. We were surrounded by so much love that, although we didn't have much monetary means, we were very wealthy emotionally and our lives were full of joy growing up."
Shortly after arriving in America, Evangeline's father worked very hard to save enough to put a down payment on an apartment building. One year after arriving, that goal was accomplished. Evangeline asked him if she could use the $700 she'd saved up through her various after-school jobs as a down payment toward the purchase of one of the units in the complex. Once her father obliged, she subdivided the apartment, collected two separate rents, and eventually earned enough to pay the unit off in full a year later. "Real estate is embedded in my DNA," she says. "It is very likely that I was the first condo owner in the U.S. The term 'condo' didn't even exist back then."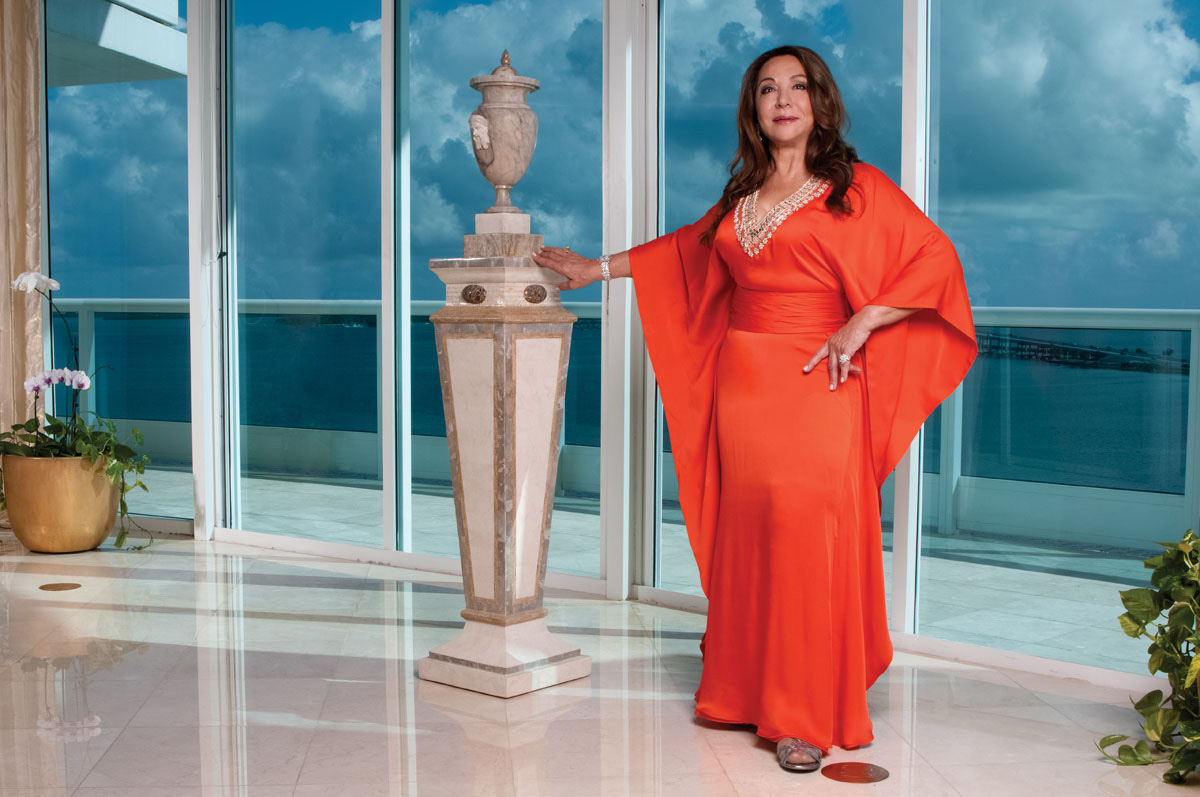 With an ingrained desire to help others reach their full potential, Evangeline pursued a Bachelor's Degree in Education with a focus in mathematics. That lead her to earn a Master's at Northeastern Illinois Teachers College shortly thereafter. Subsequently, she became a mathematics professor at Northeastern Ilinois University and a mathematical analyst on the Minuteman Missile Program at North American Aviation in Anaheim, California. "Through it all, I always had a strong urge to help develop others," she says. "The lessons I've learned in academia I've been able to apply in real estate development and marketing throughout my career."
During her studies, Evangeline continued to help her father with his real estate business, absorbing as much as she could. "I always knew my professional destiny was real estate," she says. Real Estate development and marketing afforded her the creativity, flexibility and influence that would allow her to reach her full potential — and touch as many people as possible. As a result, she's made real estate a focal point of her life and has gone from a modest $700 down payment on her first apartment to more than $5 billion in luxury condominium sales with 30,000+ condominiums developed within 120+ projects in over 40 different geographic markets throughout the country.
But those impressive numbers didn't come without hard work. After launching what would become a $1 billion+ real estate empire with her siblings, Evangeline decided to branch off on her own to launch Skyline Equities Realty in Miami in 1998, just as the development boom was just getting off the ground. Her mission from the beginning was to distinguish herself in ways that are meaningful and not easy to duplicate, especially given the world-class canvas Miami The Magic City has afforded her. "I could have chosen any city in the world to launch my new venture, but Miami was the most viable for its international influence and balance of business, entertainment evolution, culture and ideal year-round tropical weather," she says.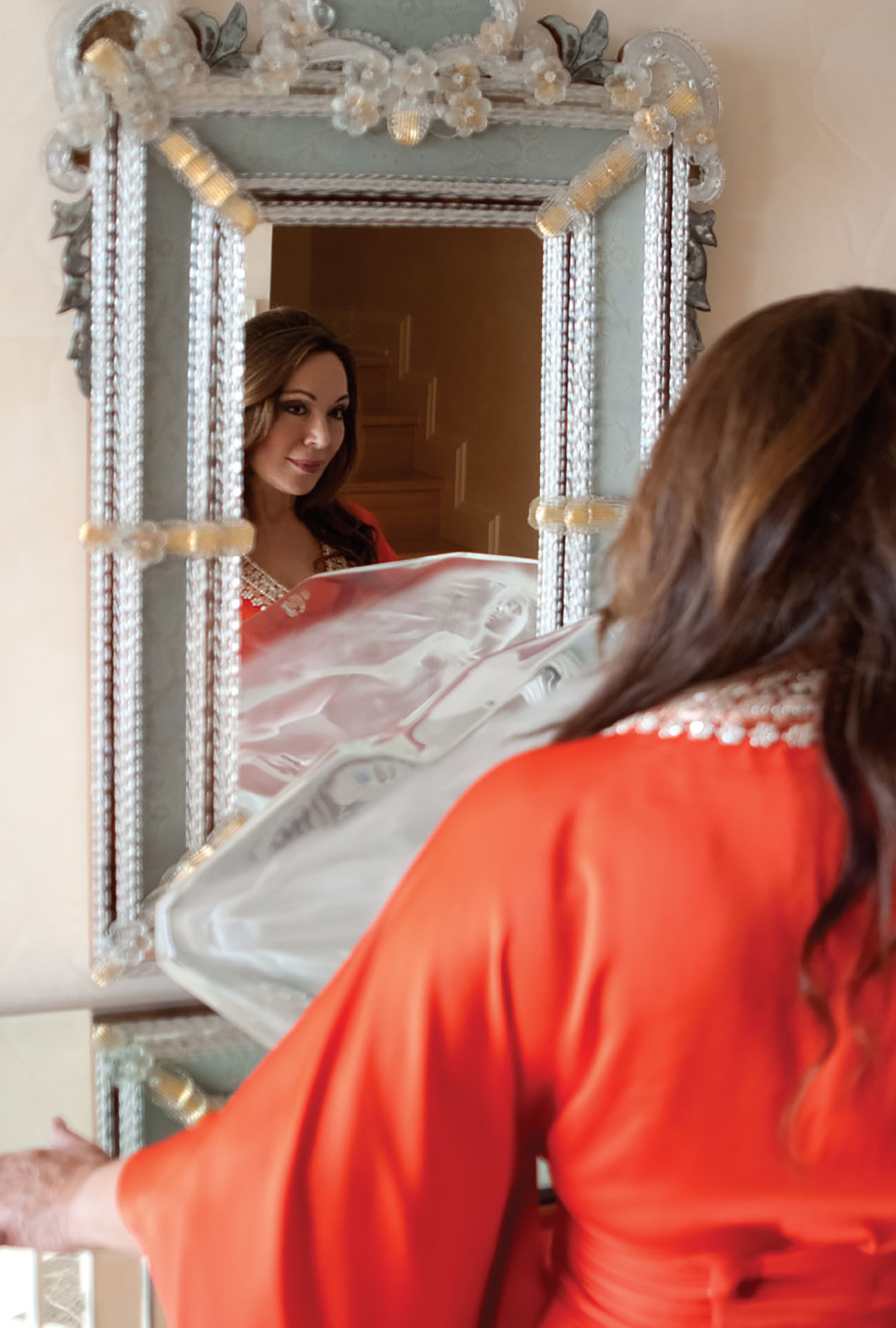 As a visionary, Evangeline is untouchable. And her ideas are grand. Most recently, she's resurrecting the cherished ancient tradition of fusing "Architecture & Art" within the plans for the 369-unit luxury development SkyPalace at Mary Brickell Village, touted as "a residential destination fit for kings and queens at common prices." "Even if I had a magic wand I couldn't create more perfect timing for a development of this magnitude than right now," she says. "Construction costs are nearly half what they were two years ago, I've been able to secure the top Florida general contractor and same interior designers who worked on the Ritz-Carlton Miami Beach & Coconut Grove, which are two properties that are aesthetically pleasing and in line with the high quality and palatial elegance that we are striving to achieve with SkyPalace at Mary Brickell Village."
Despite the construction considerations, the most powerful lure of SkyPalace is Evangeline's collaboration with world-renowned artist and sculptor Ginés Serrán, who is known for his use of colors and symbolism to embody the many years he has spent living in different countries throughout the world. The new development aims to blend European culture with contemporary American architecture in a meaningful manner that will transform and influence the vibe and values of Miami for generations to come. "In ancient times, architecture and art were inseparable and indivisible," explains Evangeline. "There was a symbiosis between the architect, the painter and the sculptor. People who visited or inhabited these spaces were living surrounded by art creations, and their houses were art galleries and museums. In turn, they became better human beings."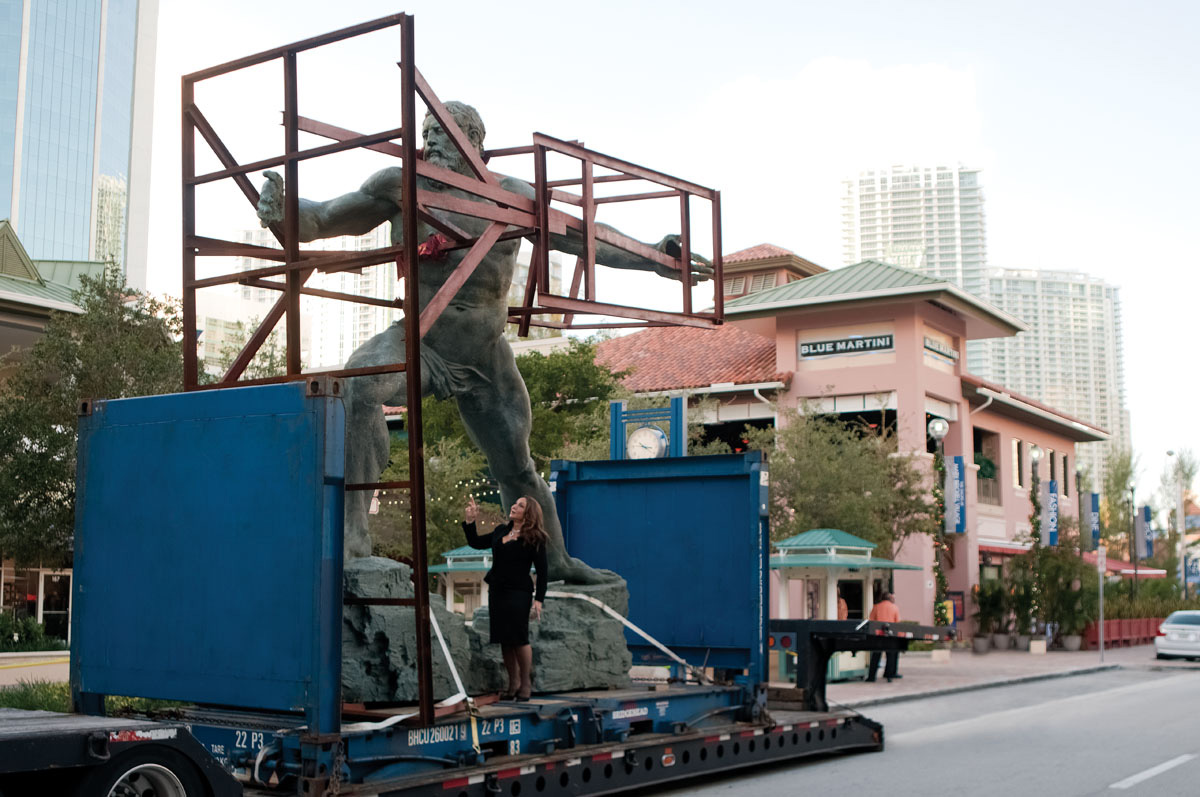 Additionally, Evangeline and Serrán have also teamed up to bring the largest bronze sculpture of classical mythology to Miami with the arrival of The Union of The World: Monument to World Peace. The iconic piece reverses the image of Hercules by portraying him pulling together the two iconic "Pillars of Hercules" instead of pushing them apart. Says the artist: "The same way that the Statue of Liberty proclaimed freedom to millions of immigrants, our monument will proclaim peace to everyone in the world. The two most important things in life are freedom and peace."
If you're wondering about Evangeline's secrets to success, her answer echoes that famous adage about birds of a feather flocking together. "One has to surround themselves with successful people of quality and integrity," she says. "The more successful the people one has as part of their team, the higher the successes they will reach." And that's something she doesn't take lightly. "No one in our executive team has an employee mentality," she says. "Instead, they each have an ownership mentality and extensive experience and degrees and thus take much pride in their jobs and duties."
Among the countless awards and recognitions she has achieved throughout her life, Evangeline has had two buildings named after her in New York City, she has been named the "Ultimate CEO" by South Florida Business Journal, she was the first woman to received the Hall of Fame Award from the Chicago Association of Realtors and The New Woman has listed her name among women such as Margaret Thatcher, Queen Elizabeth I, Catherine the Great and Cleopatra.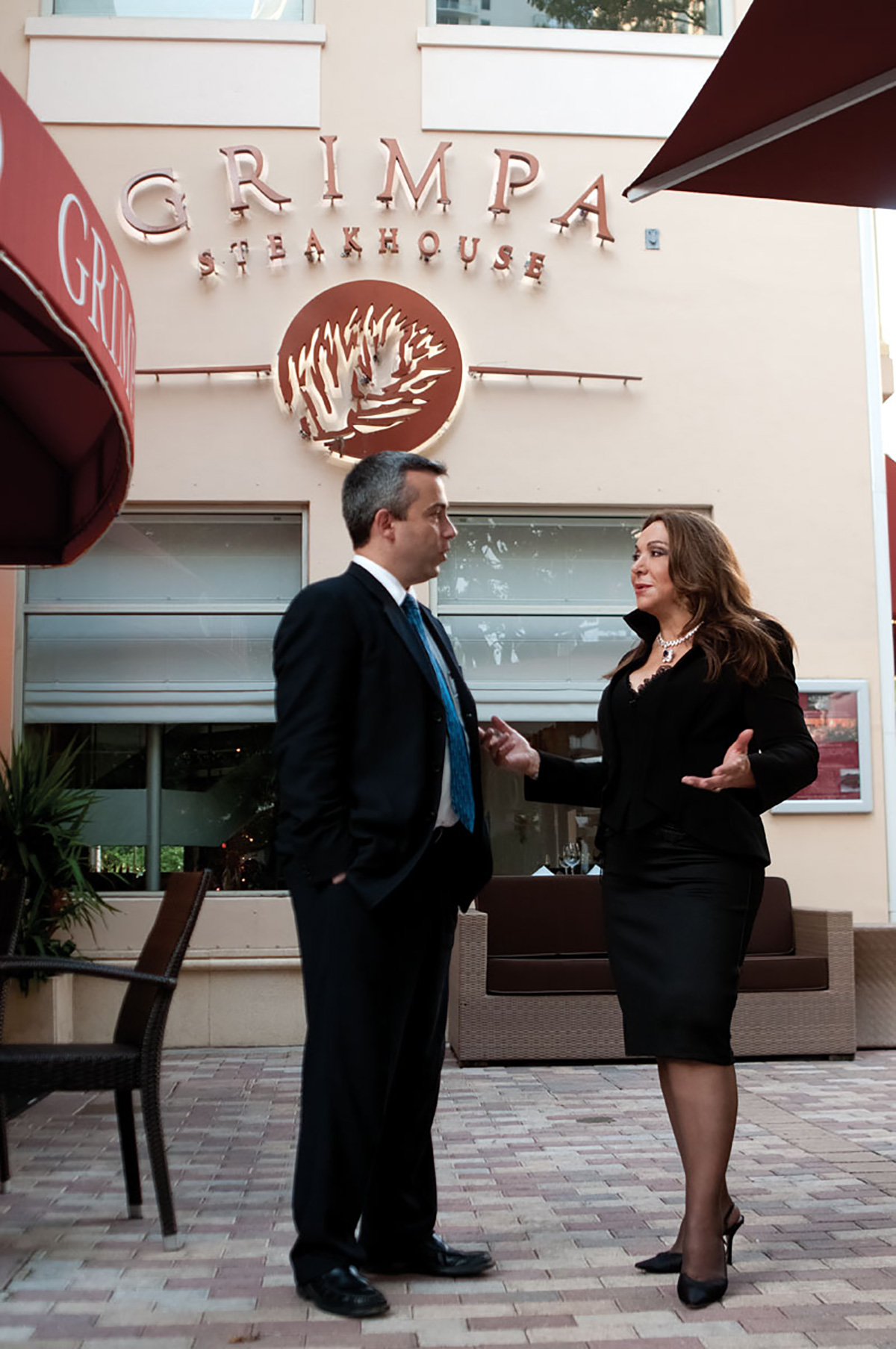 In her personal life she also surrounds herself with extraordinary people. "I've met several world leaders, celebrities and luminaries during my lifetime," she says. "Many of them have gone on to become dear friends." Among some of the most interesting individuals she has met over the years are: Harry Belafonte, Hillary Clinton, Joan Collins, Audrey Hepburn, Jackie Kennedy-Onassis, George Papandreou, Margaret Thatcher and King Constantine of Greece, among many others. "My life is what most would consider a dream life," she says. "When people ask me for my address, I tell them B-747 because I'm always jet setting around the globe for business and to attend major events while shaking hands with some of the world's most influential and respected people."
"In business, I'm always surrounded by men, and when I'm asked whether I intimidate them, my answer has always been that men of quality are not intimidated by women of equality."
And she can roll with the big boys — and packs a powerful punch, too! "In business, I'm always surrounded by men, and when I'm asked whether I intimidate them, my answer has always been that men of quality are not intimidated by women of equality," she says. "To be a woman is a God-given gift. If you have to give up your femininity to achieve success, then the price is too high!"
Evangeline enjoys the perks that come with success. She loves donning the latest winter fashions in St. Mortiz, Aspen and Vail, and is versed in dressage, the most elegant and disciplined style of horseback riding. She's also a certified tango dancer. "They say that if you can tango, you can do anything," she says.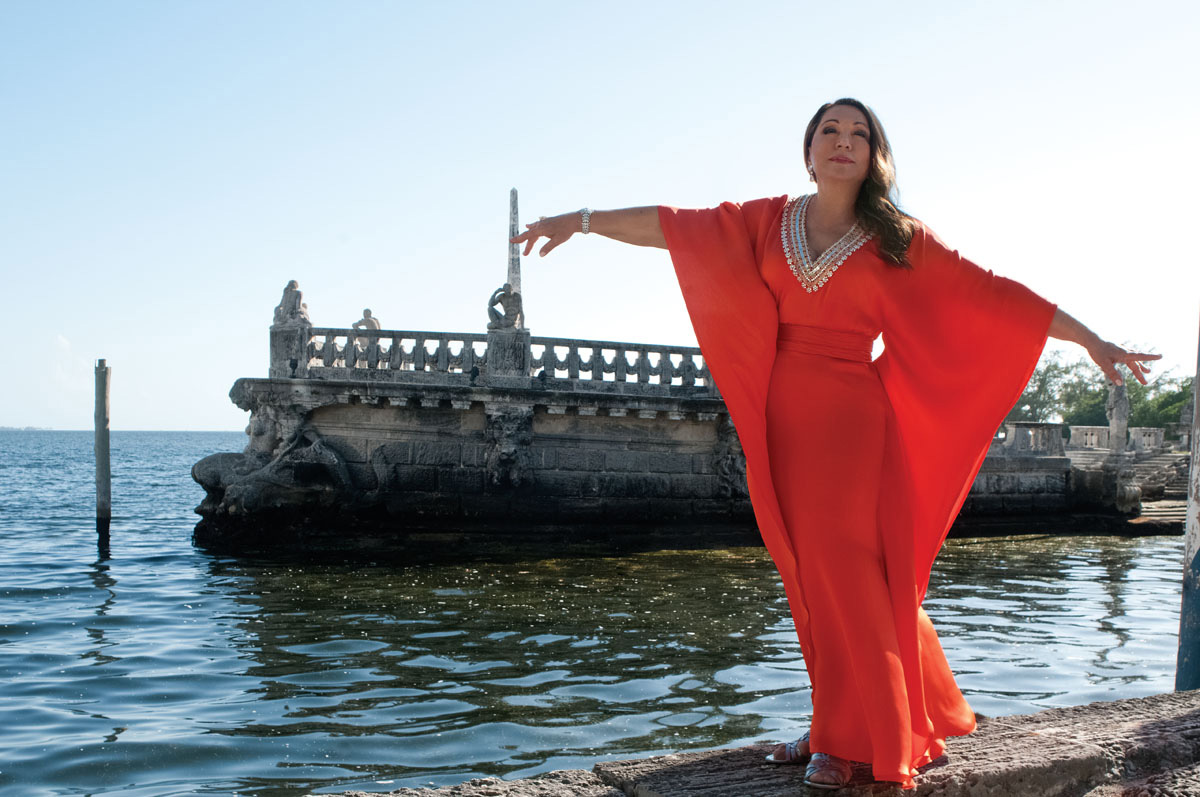 Through it all, regardless of gender, color or creed, Evangeline says community reigns above all else. "I believe money is a kinetic force we need to use to aid those less fortunate by helping raise their quality of life," she says, mentioning her substantial roles with UNICEF, Sovereign Military Order of the Temple of Jerusalem and the many causes she spearheaded while she served as the First Lady of New York State. "My parents were extremely religious and generous people, and they influenced me greatly," she says. "Their idea of a vacation was to take time off to visit churches and monasteries so they could anonymously contribute to those in need in any way they could without ever expecting recognition for their actions."
So, after the final development rises, the final condo is sold and the last donation put to good use, what will be Evangeline's lasting legacy? Those who know her say she will be remembered as a real estate legend, corporate executive, teacher, lecturer and philanthropist. Her response is a little more humbled. "I want to be remembered as someone who has made a positive impact in this world during my brief stay here," she says. In fact, she's already started penning her first book to help inspire and entertain others with her journey. "The ending has not been written yet, it's still in progress," she says. "One of my greatest chapters is happening right now — stay tuned."