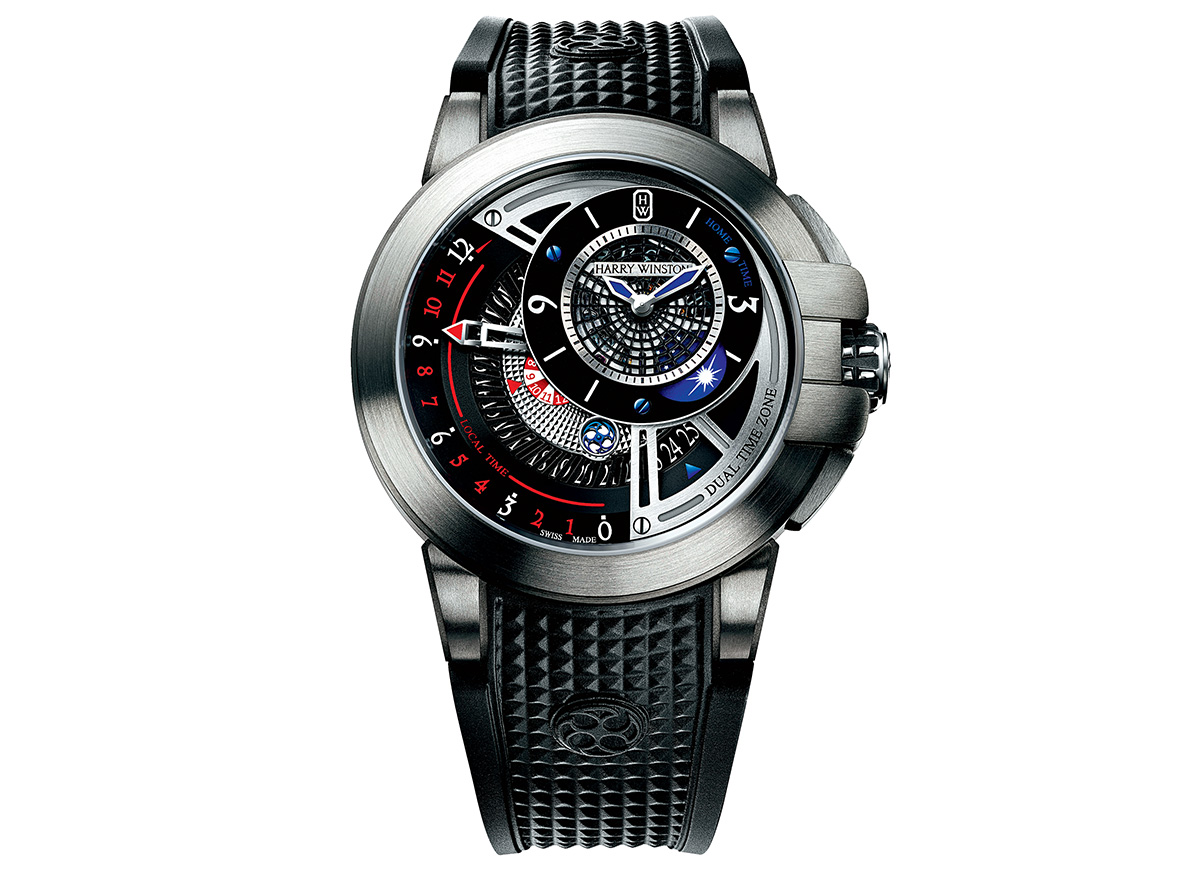 Instant Heirloom
The challenge of an heirloom-quality timepiece is the ability to move the soul while keeping track of time. Harry Winston's new Project Z8 succeeds on both counts; the combination of an off-center hour/minute display with Winston's signature Shuriken face commands attention. Powered by an automatic Blancplain Dual Time Movement, it will keep you on schedule in style. At $20,300, the Limited Edition (a scant 300 will be created) Z8 is also a great deal. Your great-grandkids will be very impressed with your exquisite taste.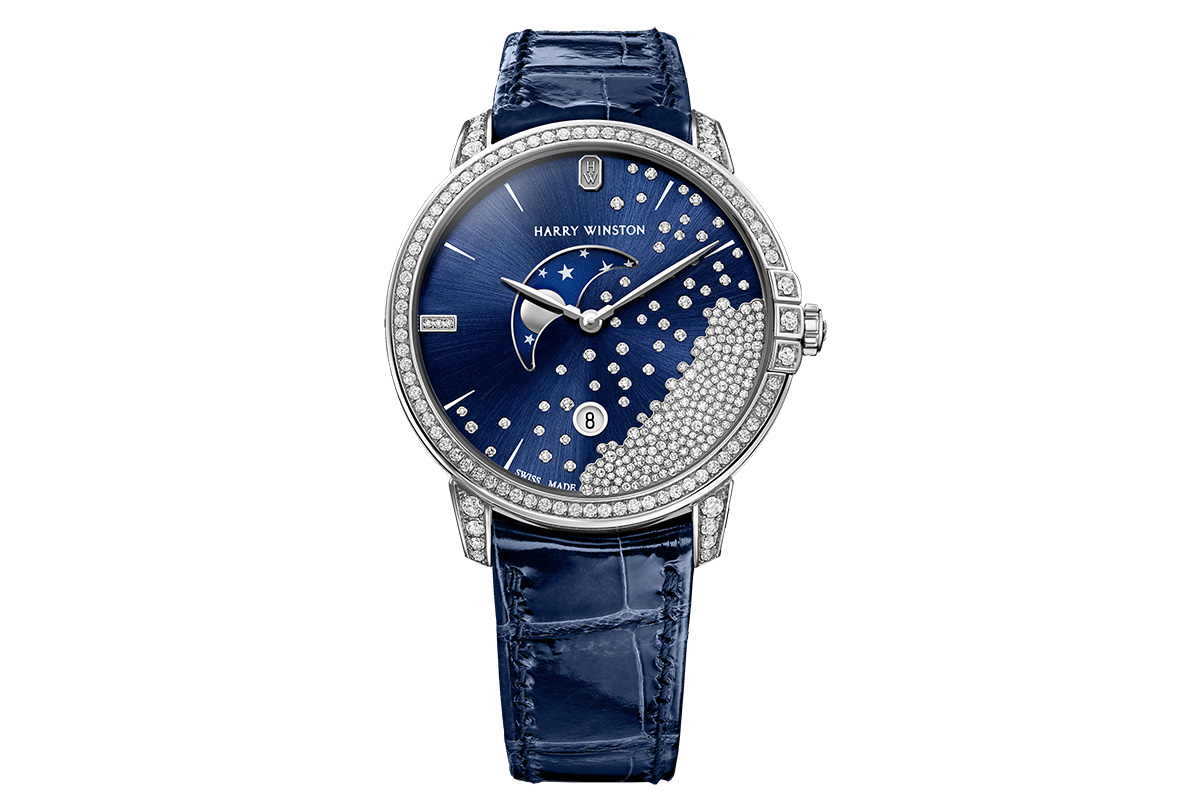 Eternal Time
Renowned for the brand's uncanny ability to create brilliant designs in diamonds, Harry Winston has set the bar even higher with the Midnight Diamond Drops timepiece. The white-gold case serves as the foundation for a total of 305 glittering diamonds, totaling 1.55 carats. The midnight blue dial features a radiant moonphase window accented by a cascade of stars, accented by a series of snow-set diamonds. Is it art or a watch? In this case, it's both.
Both watches available at Morays Jewelers, 50 NE 2nd Ave, Miami; 305.374.0739; MoraysJewelers.com.