Today, a totally different picture has emerged. It stands in stark contrast with the rest of the country and has obscured the plight of many neighborhoods in our own backyard — trapped still by an uneven economic rebound driven by forces outside our borders. The Brickell Corridor is ground zero for a dramatic new wave of real estate development that's transforming the skyline of Miami's Financial District and spilling over onto the Downtown Miami and Design District areas. Fed by the voracious appetite of foreign investors and their relentless infusion of foreign capital, massive new projects are rising or ready to rise ever higher and faster than ever before. Visitors are perplexed and astonished by the evolving panorama of the area. Henceforth, it's vital that foreign investors ease the uncertainties of the market. They should seek both an experienced real estate agent and a competent title professional to guide them through the complexities of acquisitions. With this synergy, the real estate industry will continue to flourish in South Florida and beyond.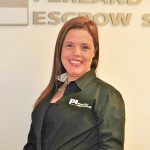 ABOUT THE AUTHOR
› Licensed Title Agent & Founder of Perland Title & Escrow Services, Judith "Judy" Peraza is a Certified Professional Paralegal from Northeastern University. She has a Masters in Law LL.M from California Western School Of Law and is currently a candidate for the Louisiana Bar exam.
FISCAL EXPRESSIONS
Everyone has an opinion about money, some are wittier than others. Here are a few stand-outs to get you to think about just where your bank account could be headed.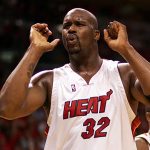 Endorsement $$$
"I'm tired of hearing about money, money, money, money…I just want to play the game, drink Pepsi, wear Reebok." — Shaquille O'Neal, who earned $10 million for endorsements in a single year.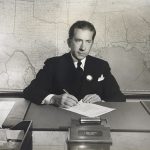 Loan Perspective
"If you owe the bank $100, that's your problem. If you owe the bank $100 million, that's the bank's problem." — J.P. Getty, once the richest man in the world.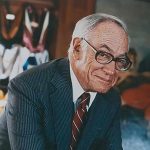 Relative Solution
"I made my money the old-fashioned way. I was very nice to a wealthy relative right before he died." — Malcolm Forbes, who, in turn, left his children an estate estimated at over $500 million.