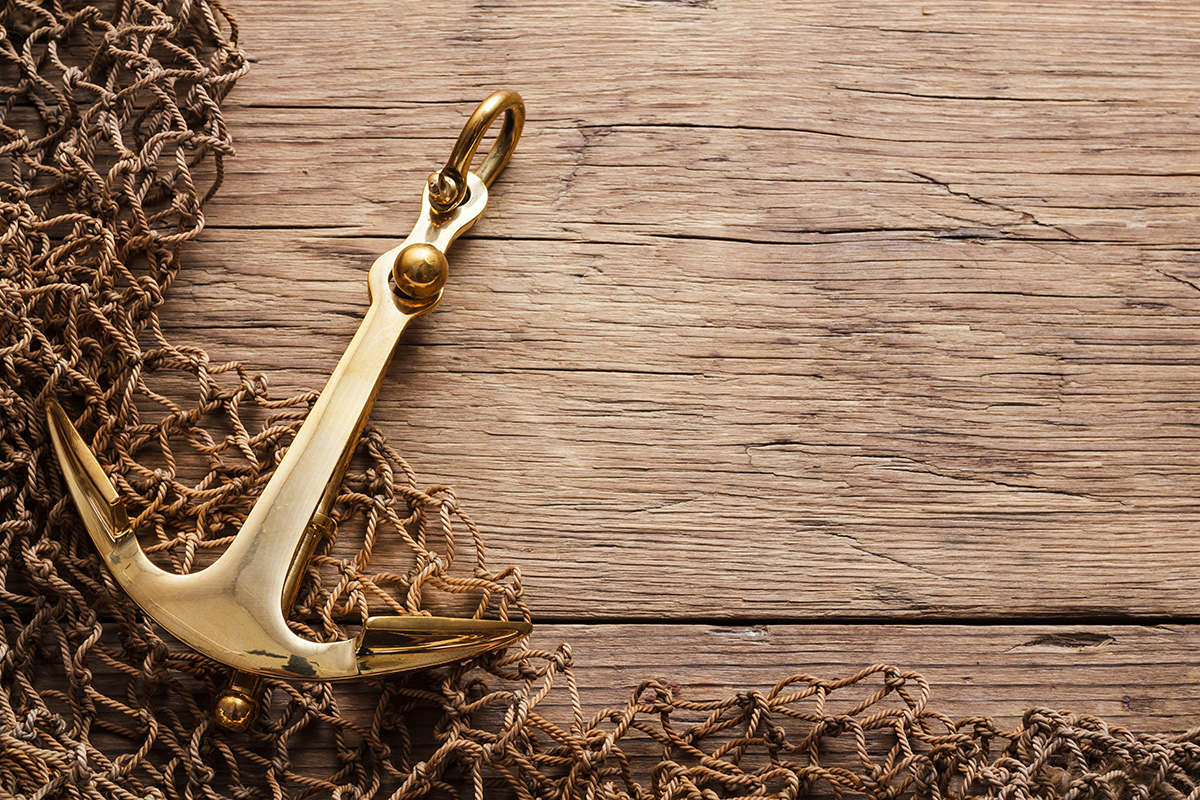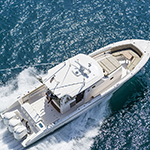 Center Console
Center consoles, and especially those with 3-4 huge outboards bolted to the stern, are the lifted 4×4 pickups of the sea. As a result, even if you were a dentist from Iowa who enjoyed the opera before you bought the boat, you will be transformed into a beer-loving, sunburnt Jimmy Buffett fan with season tickets to Dolphins games. Center Console owners spend a lot of time on Captain Harry's Facebook page and in the fishing section of Bass Pro Shops. Their idea of a great family vacation is the Miami Billfish Tournament. Even if all "fishing trips" begin at the ramp and end at a sandbar a mile away, every cruise is an adventure that makes the rest of the week worthwhile. Wardrobe: Columbia fishing shirts & shorts, flip-flops and Costa sunglasses Car: GMC Suburban Timepiece: Stainless Steel Rolex Submariner.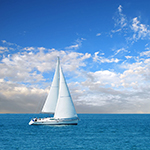 Sailboat
Owners of sailboats typically see themselves as hopeless romantics yearning to cast off the lines and sail far away from civilization as dolphins leap in their wake. By choosing a sailboat, you tell the world that you're a free spirit, going where you want when you want. You might even stop wearing socks, even for black-tie events. Sailboats can roam far from home, powered by the prevailing winds while solar panels keep the icemaker humming. As a result, their owners tend to be a bit more self-assured than most. There are, however, a few issues to be considered before you raise the Jolly Roger (all sailboats have a collection of pirate flags). You must stop at every bridge for it to open; the deep keel doesn't allow you to pull up to your favorite waterfront restaurants; and tacking and jibing means you can't move in a straight line unless you use the auxiliary engine. Wardrobe: Dress for the weather, always have a hat and wetsuit handy Car: Volvo Wagon Timepiece: Casio Solar-Powered G-Shock.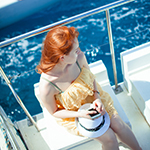 Motor Yachtz
It's tough to not feel like a celebrity as you lounge in the salon of a sleek motor yacht. Dripping with style and elegance, these boats are the chosen maritime transport of those who really are that much cooler than the teeming masses. Essentially floating McMansions, motor yachts are owned by folks who prefer their own cocoon. The galleys mean there's no need to eat at restaurants, the lavish staterooms are nicer than 5-star hotel accommodations and the salon competes with the most exclusive private clubs. Owners of motor yachts are easy to spot in their fancy attire complemented by their always-perfect hair. While they may seem a bit standoffish to the rest of the world, the reality is they simply prefer a bit of comfortable isolation. Steve Jobs' Feadship is a great example, it's a boat for people who simply want to be at home, no matter where they find themselves. Wardrobe: Blue blazers and plaid shorts Car: Bentley Mulsanne Watch: Corum Admiral Legend 42.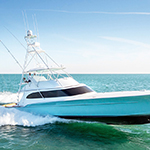 Sportfisherman
Sportfisherman owners always crave grand adventures that involve chasing trophy sailfish hundreds of miles from land, but they don't want to leave the family or the comforts of home behind. The sleek vessels sprout as many fishing rods as a porcupine has quills and are fast and sexy. Designed to allow anglers to fish for days at a time far from home port, sportfishermans are also great boats for families. The large staterooms, big engines and huge fuel capacity make them self-sufficient, able to cruise up to 1,000 miles before needing to refuel. The raised bridge provides a commanding view and the aft cockpits and big swimplatforms make these great for diving trips, too. Whenever you pull into port with a sportfisher, you get instant respect even if you prefer to do all your "fishing" at Publix. Wardrobe: Guy Harvey Marlin Boat Longsleeve T-Shirt, cargo shorts Car: Cadillac Escalade Timepiece: Gold Rolex Submariner.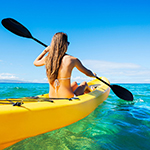 Rotomolded Kayak
A plastic kayak is the ticket to adventure. These little boats allow you to roam anywhere from the ocean to the lakes of landlocked subdivisions. Their owners see themselves as rugged adventurers, respected by Navy SEAL's and Greenpeace volunteers alike. Anyone who dreams of competing in an Ironman is a great candidate for one of these. They are also the choice of those who want to go where they choose, when they chose with minimal constraints. Stashed on the roof of their eco car, they can be on the water in a flash, sneaking up on schools of wary bonefish or cruising above the reef, looking for lobster. The low price makes owning a kayak very tempting, but they are not for everyone. Paddling your way to fitness and adventure is fun until you realize how much effort is required. Taking one off the vehicle roof is easy; getting it back on may be more of a challenge. Wardrobe: Fast-drying fabrics complemented with plenty of sunscreen Car: Toyota Prius Timepiece: Apple Watch.