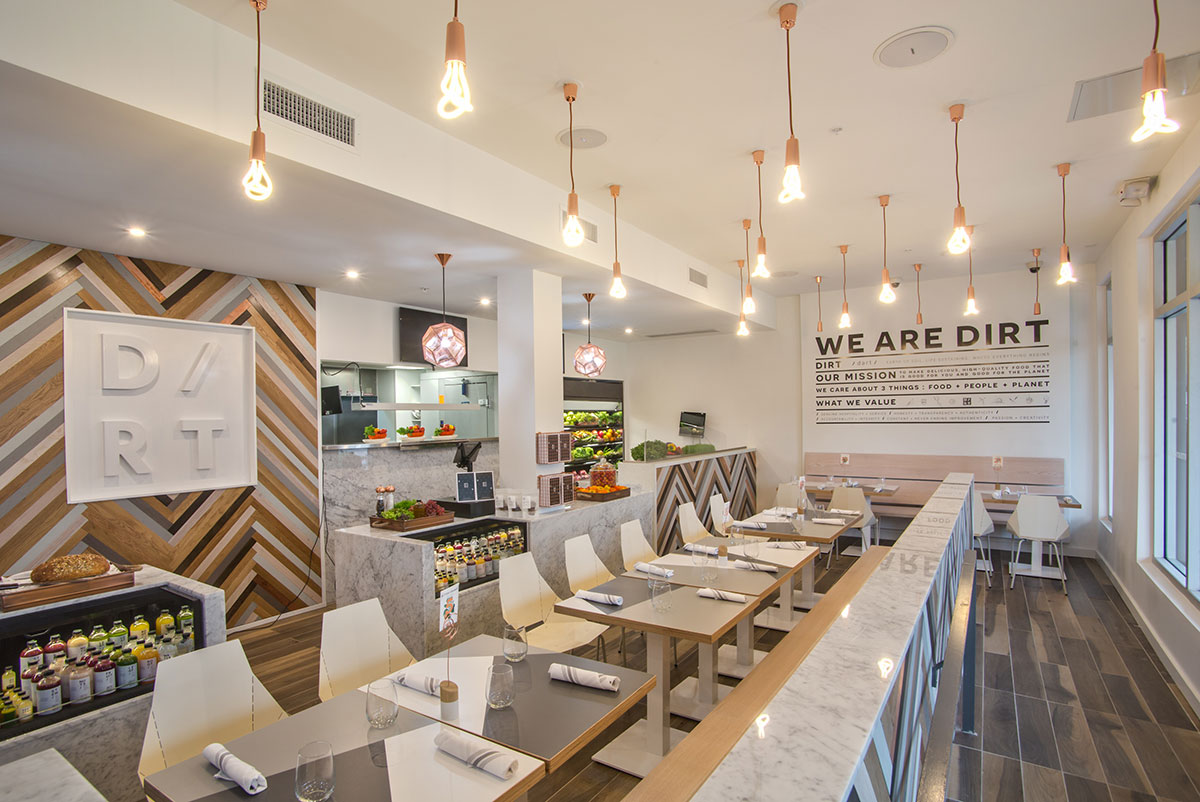 Less than 2 years old, local eatery DIRT has already ingratiated itself as a key component of the petite (if passionate) Miami health food scene. Branding itself as a "farm-to-table dining at its most convenient," DIRT's impressive selection of serially-sourced noshes cater to every crowd of cuisine-clique, from paleo to vegan and everything in between. Helmed by Chef Nicole Votano, graduate of the French Culinary Institute and former founder of healthy meal delivery service Slenderlicious, DIRT is helping locals rephrase the way they think about health food with a cool, casual atmosphere and toothsome delights you'd swear were terrible for you. One of our most favored fares? The Mai Fun Vegan Wrap, a whole-lotta wholesome veggie topped with their house-doctored Sriracha sauce; DirtEatClean.com.
VEGETARIAN WOW
Interested in exploring a herbivorous lifestyle, or just want to participate in all those Meatless Monday hashtags that pop up all over the 'gram? We've got your primer to cruelty-free cuisine in the city right here.
ONLINE APPETITE
Research is integral to any task as arduous as eating meat-free in Miami (where even the bread contains lard!) There are a number of daring and darling blogs devoted to keeping it cruelty-free in and around town. Our personal favorite is the chicly presented Meatless Miami, spearheaded by the staff at Sweat Records. From reviews to R.I.P.'s (it's sad to see how short-lived some healthful chowhouses are), Meatless Miami offers a truly comprehensive guide to this sometimes frustrating lifestyle.
ASK AWAY
If you have a question about something on a menu, you should always feel free to ask. There's no need to be self-conscious about something as innocuous as vegetarianism, and your server is trained not just to schlep around your supper but to inform you as to your options. As far as things that "seem" vegetarian on the menu? Well, you know what they say about making assumptions, right? Imagine the shock of discovering your tasty "vegetable" soup was simmered in beef stock.
EAT RIGHT
Are you exasperated with identifying what's actually meat-free on any given restaurant's menu? Then why do it? There are a seemingly infinite number of vegetarian recipes online just waiting for your perusal. Recently released gems like Forks Over Knives: The Cookbook by Del Sroufe and Dana Shultz's The Minimalist Baker's Everyday Cooking means you'll have plenty of succulents spreads to prepare without the stress and savings-strain of yet another meal eaten out.