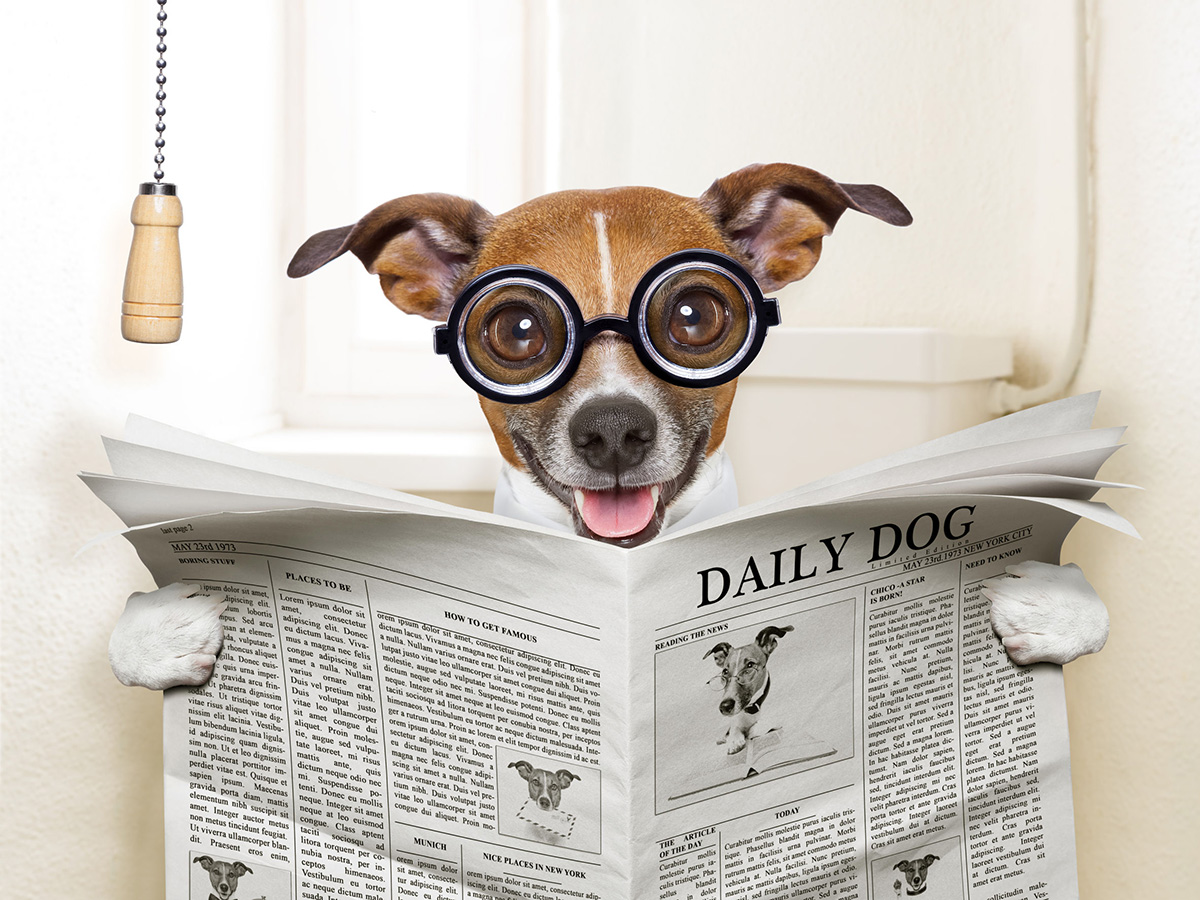 1. When I'm looking at you with love-filled eyes…I know I can bend you to my will if I stare long enough and use canine mind control!
2. As I spin around excitedly when you grab the car keys, I'm really thinking: "Woo hoo! Let's ditch the dog park to go for a ride through the Pollo Tropical drive-in!"
3. If you find me faithfully following you around the house, I'm patiently letting you know I need to know when you're planning to go to work so I can get busy napping in the laundry basket.
4. If you see me hiding behind you when another dog is near, I'm secretly saying: "Hey scary dog, eat the pinkbutt, not me!"
5. All those times you find me sprawled upside-down on your bed should serve as a reminder that you may have thumbs, but I have the good life!
6. If you catch me stalking through the bushes, I'm going to find a lizard to bring inside to watch you scream.
7. Sometimes I'll be staring up at you while you eat in disbelief. And you say I could stand to lose a few pounds??? Slow down, chomper.
8. Whenever I'm catching the breeze at the beach or dog park, I can feel my Wolf Sense kicking in the second I spot prey. Or it could just be the mouthwatering smell from the neighbor's BBQ.
9. Sniffing your crotch is no biggie; I've seen you dance naked…I just don't get how you ended up on top of the food chain!
10. Snuggling next to you on the couch and giving a big sigh shows I love you. You're my best friend, my hero and the love of my life — you're my entire universe! I may get sassy sometimes (and gassy), but I'll love you with every (doggy) breath I take, now and forever.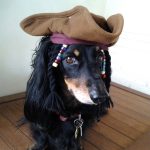 ABOUT THE AUTHOR
› Morgan Lindsey is a Longhaired Miniature Dachshund. He is a rescue who works as a Service Dog, visiting hospitals to cheer people up (and slurp their Jell-O when they aren't looking). When he's not authoring witty columns, he loves entering doggy Halloween costume contests as Captain Jack Sparrow.