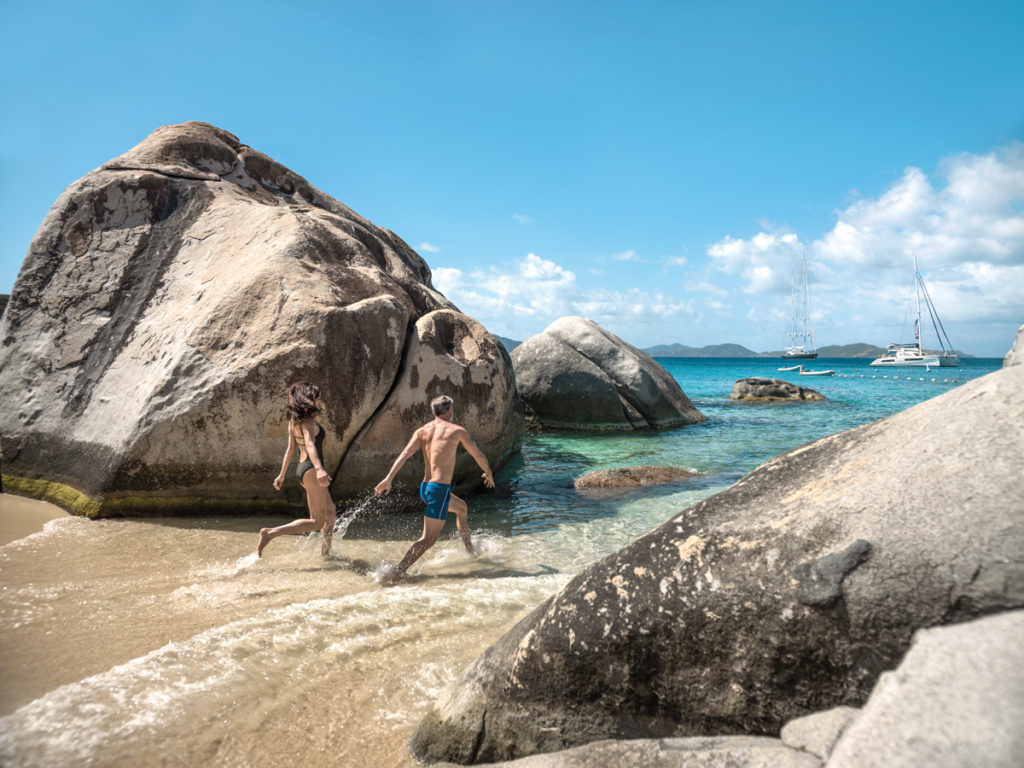 The British Virgin Islands (BVI) attracts visitors from far and wide with its relaxing soft white-sand beaches, incomparable snorkeling, diving and sailing, dining, arts, culture and so much more. Access between the islands is easy and affordable, making for a flexible itinerary that includes both sailing and landside excursions a great approach for a 7-day vacation.
Adventure and beauty abound in the BVI, and nowhere more so than on Scrub Island, which, because of its location and the luxurious accommodations at the Scrub Island Resort, Spa & Marina, makes for the perfect headquarters from which to explore the BVI. The island is accessed by a scenic and complimentary 10-minute ferry ride, offering just enough time to realize that you're truly away from the hustle & bustle, and have arrived in paradise, where unique experiences await.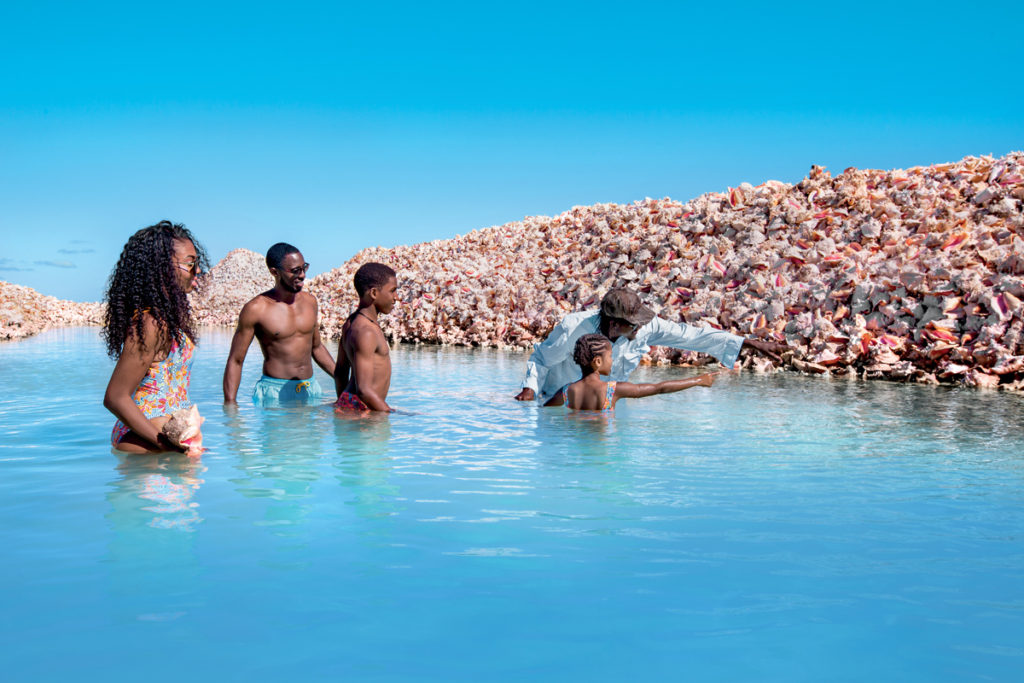 On Scrub Island, YOLO Adventures BVI offers creative ways to explore the pristine waters and reefs of the islands, without getting wet, in their 100% see-through kayaks. If you are more on the adventurous side, their guided night tours will definitely pique your interest. These kayaks are outfitted with LED lights, so you won't miss out on previously unseen aquatic night life. For dinner, Scrub Island Resort offers guests modern Caribbean cuisine with a twist, in a wide selection of dining options. From scrumptious Caribbean staples to hand-cut premium-aged steak or chops, your mouth will water and your tastebuds will be invigorated.
After a peaceful night's rest, Day 2 can feature an exploration of the BVI's culture and interacting with the locals. After a vibrant Virgin Islands-styled breakfast of the tastiest ingredients, it's time to take the 10-minute complimentary ferry to Trellis Bay, followed by a picturesque taxi ride to Road Town to visit the Crafts Alive Village and Cyril B. Romney Tortola Pier Park. Grab a Fruit Lolly from Erminie Mathavious, natural popsicles made from local fruits such as soursop, guava, mango and Caribbean cherry and dive in to the creativity that surrounds.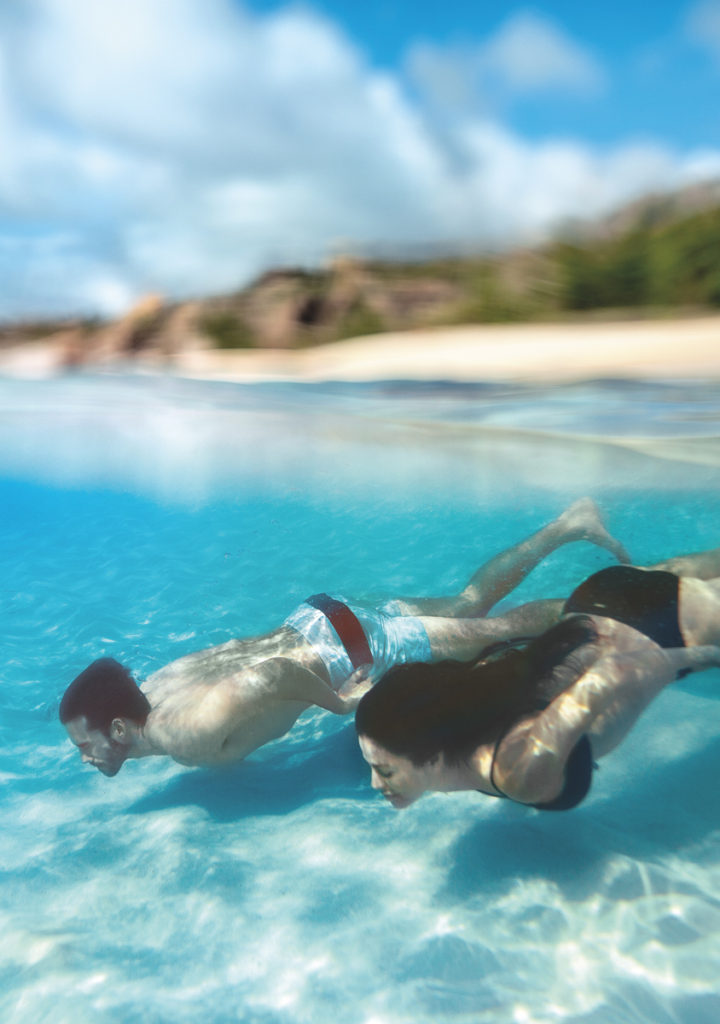 The Cyril B. Romney Tortola Pier Park is a delightfully colonial-styled cruise and shopping facility. This outdoor shopping mall is the premier choice for shopping, dining and entertainment, for locals and visitors alike. The sprawling complex is framed by the picturesque harbor, where luxury yachts and cruise ships frequently dock. It boasts 11 buildings, 18 kiosks and is home to over 70 retail outlets, restaurants and service centers.
After a day of exploring, a hearty lunch awaits. Happily, Lady Sarah's Farms, one of the many go-to places for lunch, is nearby with its fresh foods and ingredients grown on site or on local farms. Be sure to check out their jams, jellies, syrups, pepper sauce and specialty teas. They're constantly working on new products so you never know what just-launched treat you'll discover. Before heading back to Scrub Island, be sure to swing by The Pottery Garden in Josiah's Bay. At the center of the grounds is a massive and very unique wood-fired kiln, which is covered in beautiful local stone. All are welcomed to observe the creative process and purchase the original pieces created.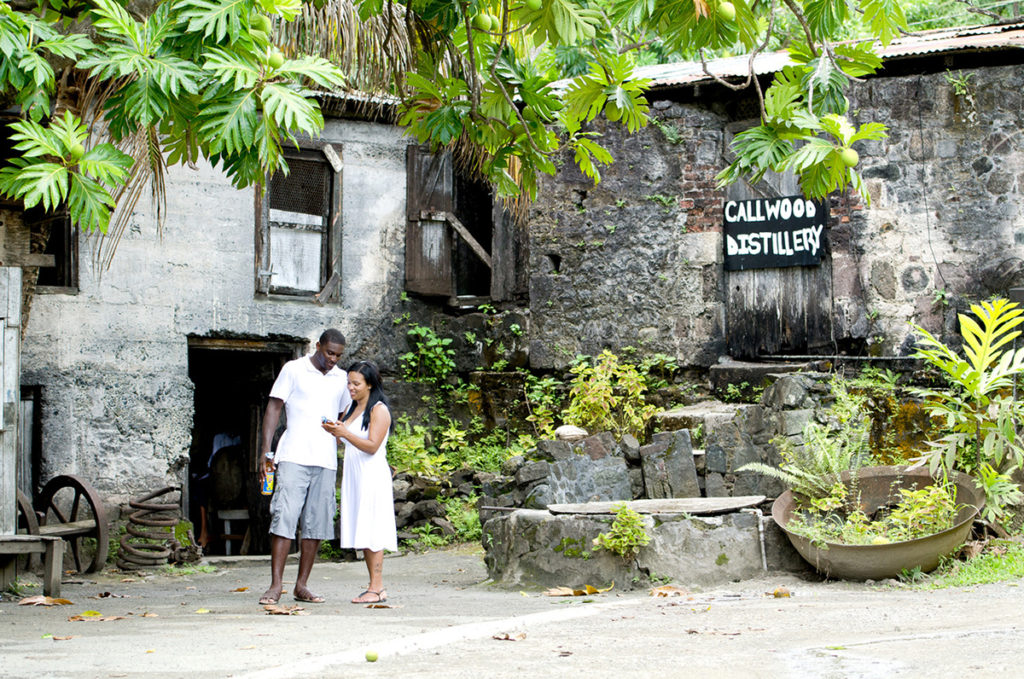 Ready to rest your feet and once again indulge in a bite? Pop in to Trellis Bay Market, home of the world-famous Full Moon Party, for some of the best BBQ in the BVI, as well as amazing grilled fish, lobster, steak and jerked chicken or pork. Rum aficionados — and those who are about to be turned into rum aficionados — will absolutely love Day 3 – which is highlighted by a fabulous island tour and a stop at Callwood's Rum Distillery in Cane Garden Bay on Tortola. Family-run and possibly the oldest operating distillery in the Caribbean, it's a sugarcane plantation that's history and rums date back an amazing 400 years. Save some appetite for lunch at Quinto's Gazebo with its chic beach dining, and then break out the bathing suits (and sunblock) to enjoy the nature of one of the BVI's most popular beaches — Cane Garden Bay Beach. Wrap the day with another scenic complimentary ferry cruise and fine dining at Scrub Island Resort, Spa & Marina.
As you progress through the journey, Day 4 begins with Scrub Island disappearing in the wake of your gorgeous Dream Yacht Charter vessel, as you sail over to Anegada for breakfast at the Anegada Reef Hotel. Just imagine, there's nothing between you and Africa other than blue-green waters, white deserted beaches and magnificent coral reefs, including Horseshoe Reef, the largest in the Caribbean. Characterized by its nearly flat elevation, Anegada is home to the famous Amerindian Conch Shell Mounds. A tour to Anegada's Flamingo Pond and its jaw-dropping flocks of flamingos and to the Faulkner Museum, a tribute to Theodolph Halburn Faulkner, one of Anegada's most famous sons, is a must. In between these attractions you'll find the Caribbean's sweetest lobsters at the Big Bamboo for lunch followed by dinner at The Wonky Dog, with its wild nightly entertainment. Your night ends as you are lulled to sleep aboard your luxury yacht.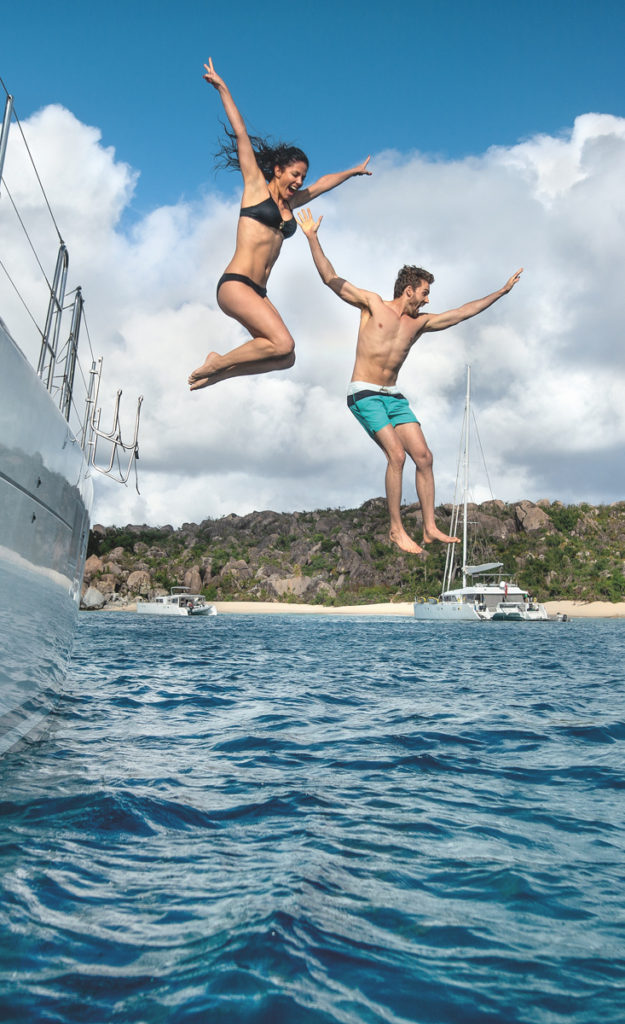 Waking up refreshed, revived and with the horizon at your disposal, the next morning, you cruise to Virgin Gorda and The Baths (a National Park), a geological wonder comprised of awe-inspiring giant granite boulders (as large as 40 ft. in diameter), which form sheltered crystalline-turquoise sea pools on the beach's edge. This protected area also includes Devil's Bay, which can be reached from The Baths by a series of ladders scaling the boulders. It is the perfect spot for a cool and tropical picnic lunch. It will also serve as the backdrop for some of the most impressive photos of your trip.
The following morning begins with a gorgeous sail to Cooper Island and The Indians, with breakfast at the coffee shop of the family-owned eco-resort Cooper Island Beach Club. The Indians are easy to recognize by the four pinnacles that rise gracefully from the water, but it's what's beneath the sea that's even more impressive. You won't find more colorful marine life anywhere else on the planet.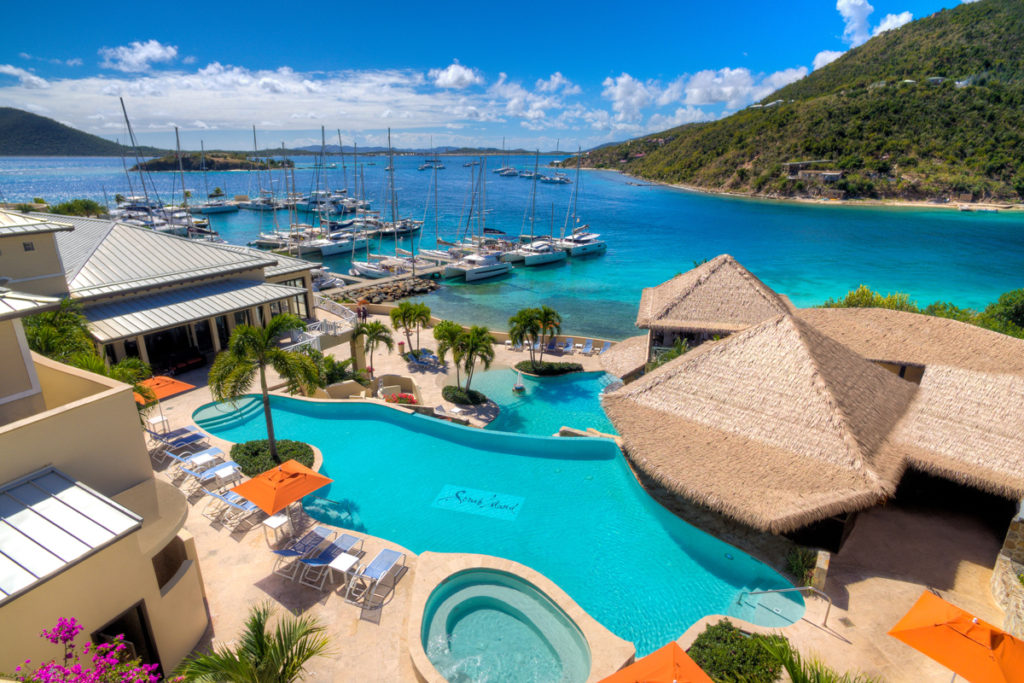 On Day 6, the fine dining continues in the form of a gourmet lunch aboard your yacht and dinner at the Cooper Island Beach Club. If you've got a mind to, check out their extensive Rum Bar and take in the breathtaking sea breezes and sunsets.
Day 7 comes around all too soon with a return to "real life" looming on the horizon. So why not indulge in a massage at the BVI's unique Ocean Spa? It is possibly the Caribbean's only floating spa. After you've removed any tension (not that there will be much after the past 6 soul-soothing days), Hendo's Hideout, which epitomizes island life with unparalleled ambience, friendly staff and local ingredients crafted into world-class bites, is a no-brainer.
Finally, no voyage to Jost Van Dyke, or perhaps the BVI altogether, is complete without a stop at White Bay and a leisurely swim in the Caribbean Sea. Another BVI icon, Foxy's has been serving great food and strong rum drinks to sailors and visitors since 1968, making it the perfect ending to a splendid trip to remember.
Want to plan the trip of a lifetime? Contact the British Virgin Islands Tourist Board & Film Commission; 1 W. 34th St., Ste. 301, New York, NY 10001; 1.800.835.8530; BVITourism.com.