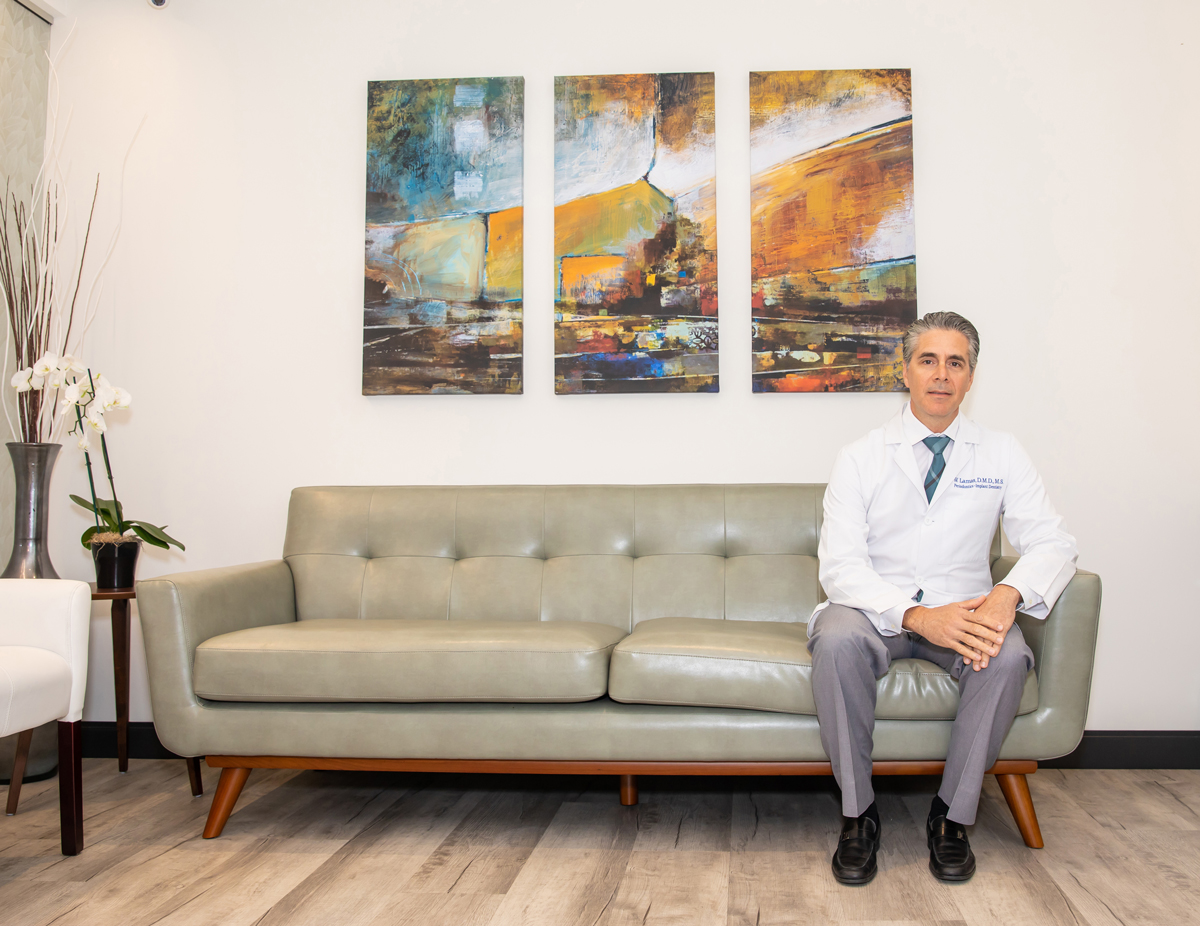 As a curious kid, Dr. William P. Lamas, D.M.D., M.S., took many things apart and put them back together. "I think that gave me great dexterity and effortless concentration when I'm working," he says. His practice offers personalized treatment plans in a warm and caring environment with a focus on patient concerns. "Our solutions are innovative," he says. "We have the latest technology and use minimally invasive surgical techniques to accomplish complex treatments in one appointment." As such, he handles all situations with cool composure, including a patient who suffered an epileptic attack during a consultation. "It was a tense moment that required my assistant Letty and I to deliver emergency care, but he was okay and is still a patient today," he says. "My team is the greatest group professionals I've ever worked with — most of them have been with me for more than a decade!" What's more, Dr. Lamas is also an endurance athlete who got into road cycling 10 years ago and enjoys going on tours. His last cycling tour was La Vuelta Puerto Rico, an impressive 400 miles of cycling in four days. As to the future, he plans to continue to innovate and take on the challenges in his profession; LamasDental.com
Special Services
1. Laser Periodontal Therapy: The LANAP protocol uses the specific wavelength PerioLase MVP-7 dental laser to vaporize bacteria deep within the pockets of the gums while leaving healthy tissue intact, resulting in fast healing times and more consistent results.
2. Sedation Dentistry: Dr. Lamas received specialized training in IV sedation. His office is among the very few dental offices nationwide that routinely uses IV Conscious Sedation, which provides maximum anxiety relief and decreases recovery time.
3. Same-Day Dental Implants: The most natural way to replace one or many missing teeth. With the technology that is used at Lamas Dental Specialists, this permanent solution can be done in as little as one visit.