1. The Flooring: The first big decision you need to make when you start doing your home is flooring. Floors set the mood, style and tone.
2. Neutral Basis: Keep all of the major pieces of décor in neutral tones, then add pops of color with pillows, throws, etc., which can be changed as needed to give the home a new look.
3. Kelvin Advice: To make a room more cozy and inviting, choose warm white lights around 3500 on the Kelvin scale.
4. Light Effects: Indirect light is key to creating a nice ambience. Never forget dimmers, they can add a lot of nuance.
5. Couture Fabrics: For me, linens should always be white. This gives them a crisp, clean and elegant look.
6. Consider Scale: Proportions are extremely important. Furniture needs to have the right scale in reference to the space.
7. Don't Over-Furnish: Less is more.  All pieces need their own space to breathe.
8. Reflective Beauty: Mirror placement is crucial. It can help make a room look larger, while mirrors placed across from windows will help bounce light around the room.
9. Dramatic Drapes: If you have high ceilings, enhance that look with long drapes. For low ceilings, consider solar shades instead.
10. Scent As Décor: Fragrances can generate a sense of well-being. Choose soft, fresh scents. The right scent can give a relieving feeling as soon as you walk in the door.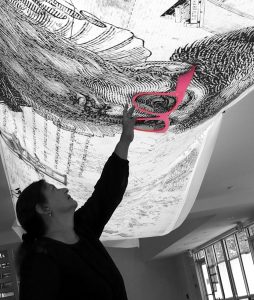 Dominique Bonet is the Founder, Partner & Designer at Lineaire Designs.
For more information and inspiration, visit LineaireDesigns.com.