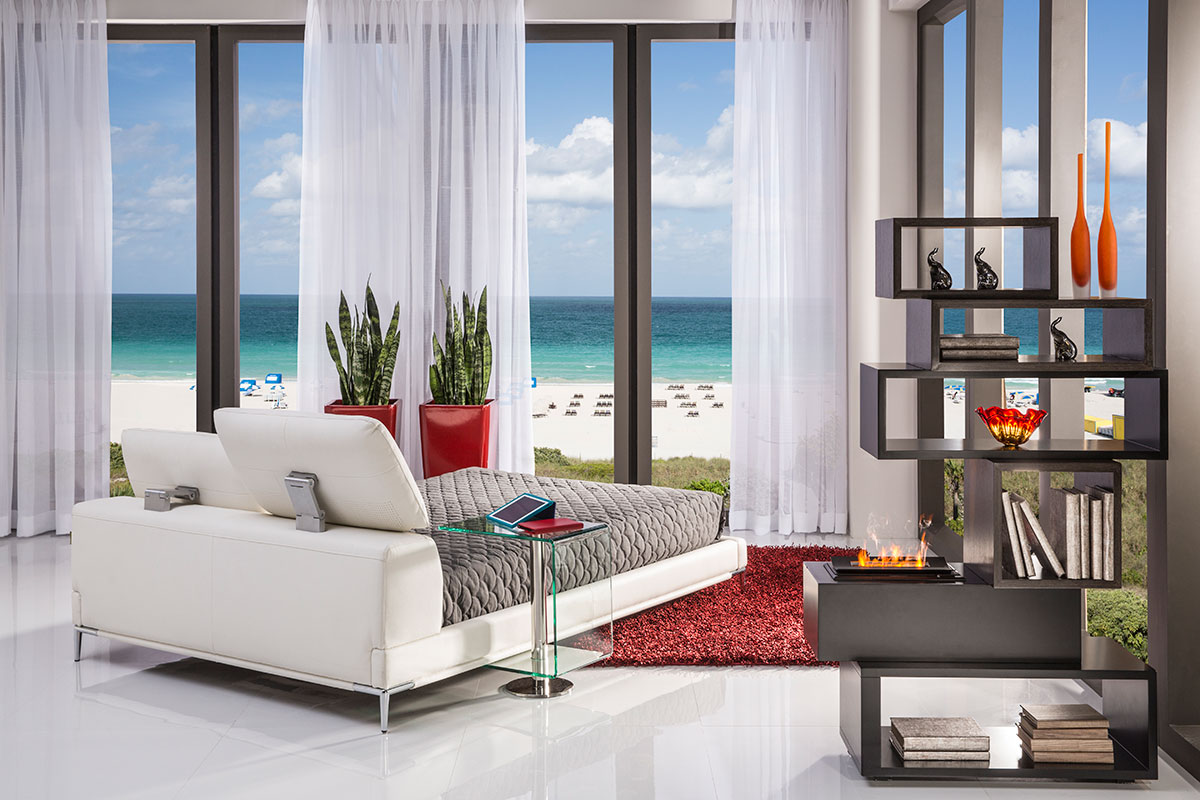 1. Proportion: Take measurements of every room you're trying to furnish. Most of the time, when you're buying your first home, the scale of the rooms around the house is small. Make sure that your rooms are not filled with large furniture, it may make the spaces appear much smaller than they are.
2. Outside-In: The style of the house determines the style of the furniture. Going contemporary or modern is a good choice since the scale and the simplicity of these specific styles fit in any house.
3. Palette Picks: Color selection for a home is incredibly important. Light colors can make a room look larger. Whites, greys and light beige are timeless and actually considered on-trend shades at the moment.
4. Floor Foibles: The type of floor that you use for your new home plays a big role in a home's overall aesthetic. Try to use the same flooring all around. Avoid different types since those changes of floor can make a home appear smaller and disjointed.
5. Easy Does It: Depending on whether the home is a house or an apartment, don't overdo it with the accessories. A good rule of thumb is always "less is best."
6. Rug Romp: Area rugs are welcome for accessorizing. Preferably, they should be simple and with some texture incorporated. Try to stay away from patterns.
7. Curated Chic: The artwork in a home is a very important element. Use neutral colors if the walls are not too high, otherwise the room may end up feeling cluttered.
8. Let It Shine: Lighting is also an essential part of any new home. If you don't have any kind of lights on the ceiling, a floor lamp will be the best choice to bring light in, and it also saves space.
9. Minimal Magic: Always aim to go simple when it comes to window treatments — whether it's for an apartment or a smaller type of home.
10. Mixed Media: Try to decorate in a way that everything flows together such as mixing colors and styles. Going simple and holding everything to the same quality will make your first home experience very pleasant.