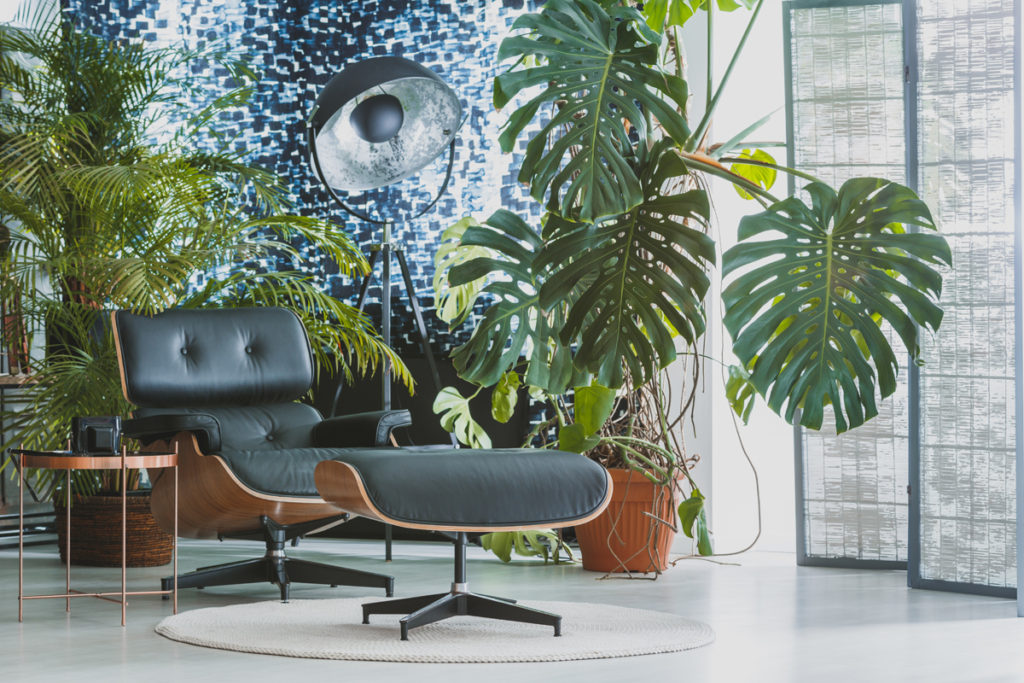 South Florida's largest marketplace for everything home design and improvement, the Home Design & Remodeling Show is the go-to event for homeowners, interior designers, architects, builders, realtors and other industry professionals for all of their local sourcing needs. Attendees are able to find everything for their home that they are looking for as well as products and services that they did not even know existed. Hundreds of businesses showcase everything from kitchen and bathroom remodeling, flooring and surface options, closets, custom furniture, window treatments, home automation, furnishings, mattresses, art and décor, solar and energy options, patio and hardscape design, landscaping, pool construction, hot tubs and spas, outdoor kitchens, air conditioning, home demonstration products, and so much more, including exclusive deals for those visiting the expo. "Attendees can experience everything that they could ever want or need for home projects here," says Adam Kayce, Vice President & Show Director for Home Show Management Corp. "This event is the living and physical form of social media where attendees are able to see product and service showroom exhibits that inspire them. They are able to meet the actual businesses that they will be working with on their properties. It is great for all families, couples and individuals who are looking to make shopping for the home fun."
Some of these businesses have actual showrooms, others work out of small offices or even their own homes. It would take countless hours, days or months to find these businesses, let alone winding it down to the business that the consumer would personally be most comfortable working with in their home. "The home show is a platform that offers an approachable way to find everything that one is looking for, while also introducing homeowners and the industry to the latest products that are showcased through our event," he says. "We're talking more than just the 'building grade' product selection as countless businesses offer affordable options for homeowners to achieve a designer look. We want South Florida homeowners to have the best shopping experience possible to be able to make their home into their own."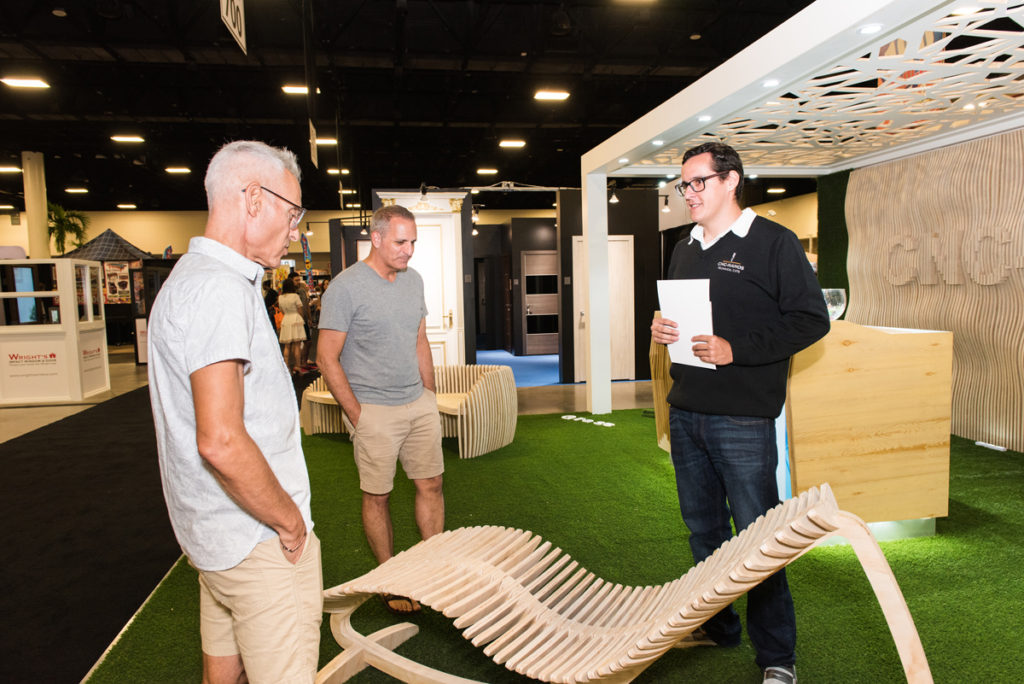 The shows aren't just about great shopping; they strive to bring the most recognized television and influencer type of celebrities to the event. These personalities have ranged from Bravo TV's Josh Flagg and Carson Kressley to HGTV's Sabrina Soto, Vern Yip, Matt Blashaw, Taniya Nayak, Carter Oosterhouse, Matt Muenster, Jason Cameron, Linda Phan, Alison Victoria, Instagram influencer Galey Alix, as well as countless others from countless other stars from HGTV, Bravo, TLC and DIY Network, among others — all providing inspiration and tips on how to achieve a picture-perfect home. "We've been producing South Florida's premier home design and remodeling expo for over 45 years," says Kayce. "We are — and always have been — a South Florida-focused destination event. Long before there were so many things to do each weekend in Miami, we were probably the first to consistently introduce meet and greets by celebrity designers; food and wine showcases; DIY décor presentations; real estate focused seminars; family time activities; gardening seminars; designer rooms for the stars, etc. We strive to make sure that our events are suited for the whole family and an enjoyable place for professionals to network and make new contacts. From selfie opps to serious business, we strive to provide a lot for under $10."
What's more, the industry-specific seminars, educational activations and immersive experiences provide the perfect networking platform where, for example, realtors can interact with designers and architects; or exhibitors can meet journalists and other members of the media. It is the show's goal to support the growth of South Florida businesses in any way possible by offering a multi-media marketing and in-person networking platform. "To us, the trade show is the before, during and long after the event is over commitment," he says.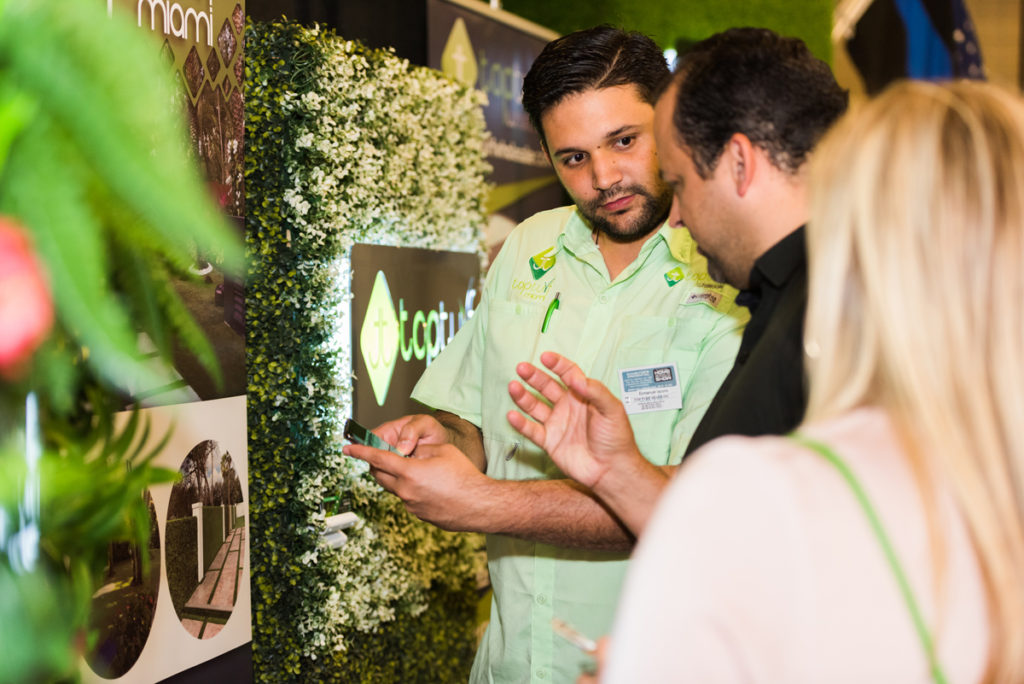 The Home Design & Remodeling Show has been the building block for countless businesses based locally as well as internationally. Velum Design is the perfect case study for how the events help place businesses directly in the local market to connect with tens of thousands of homeowners, interior designers, architects, builders, realtors and other industry professionals. Velum Design is a business that specializes in stretch ceilings and stretch wall coverings. "Velum Design, founded by Rustam Junusov, moved his business to the U.S. after moving from Lithuania," says Kayce. "With limited funds and looking to maximize his investment, he took his first step into our event where he quickly was able to establish his business. Exhibiting consistently in every single Home Design & Remodeling Show for over four years, Velum is now recognized as a leader in the home design industry, not only here in South Florida but also other markets as he now has expanded and franchised his business in Canada, New York City, Naples and additional cities to come."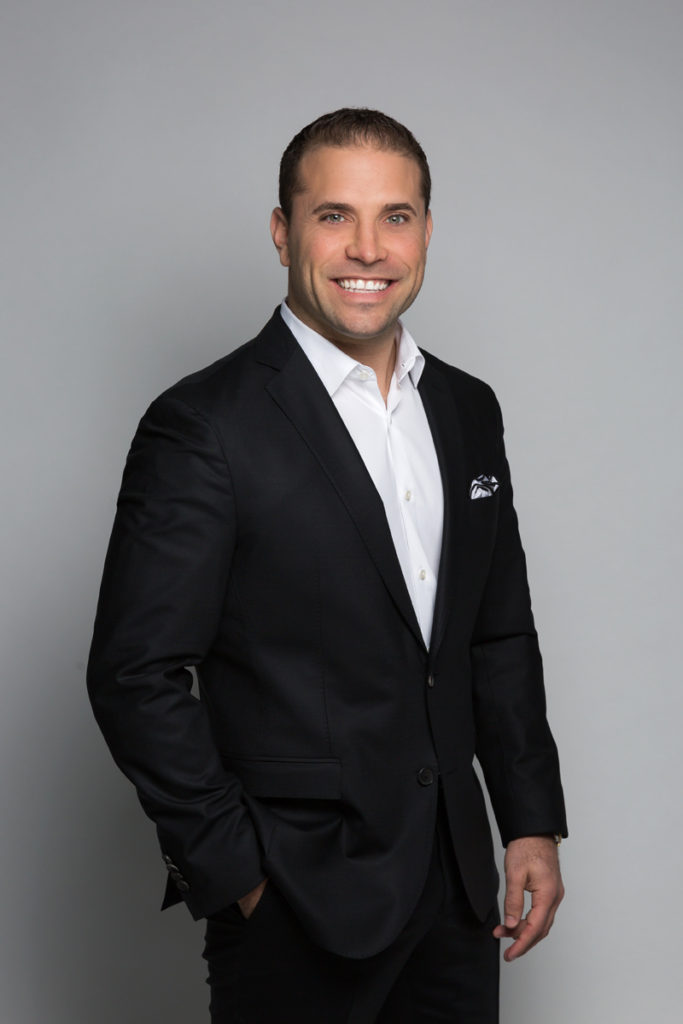 One of the other great accomplishments of the show is the expansion to Wynwood from Miami Beach. "With the support of the Wynwood BID and the City of Miami, we were able to successfully move our event to our new home at the Mana Wynwood Convention Center," says Kayce. "We are always looking to expand on our lineup of new and innovative products. This event is reflective of what can be found in the market and we always look to go beyond by introducing the latest products and services. In 2020, South Florida will find us expanding our platform with new content as well as expanding our reach with strategic partnerships in the design industry."
The Miami Spring Show is Mar. 27-29, 2020; the Miami Show is Sept. 4-7. If you would like to experience a slightly different perspective on design in between, the Palm Beach Show is May 29-31. Home Show Management Corp. is located at 1450 Madruga Ave., Ste. 301, in Coral Gables; @FLHomeShows #FLHomeShows; HomeShows.net.